Blood From a Stone is a quest in Oxenefordscire in Assassin's Creed Valhalla.
Your task is to follow Fulke to the Saga Stone kept in an ancient tower.
Here's a walkthrough of Blood From A Stone in AC Valhalla.
Suggested power: 90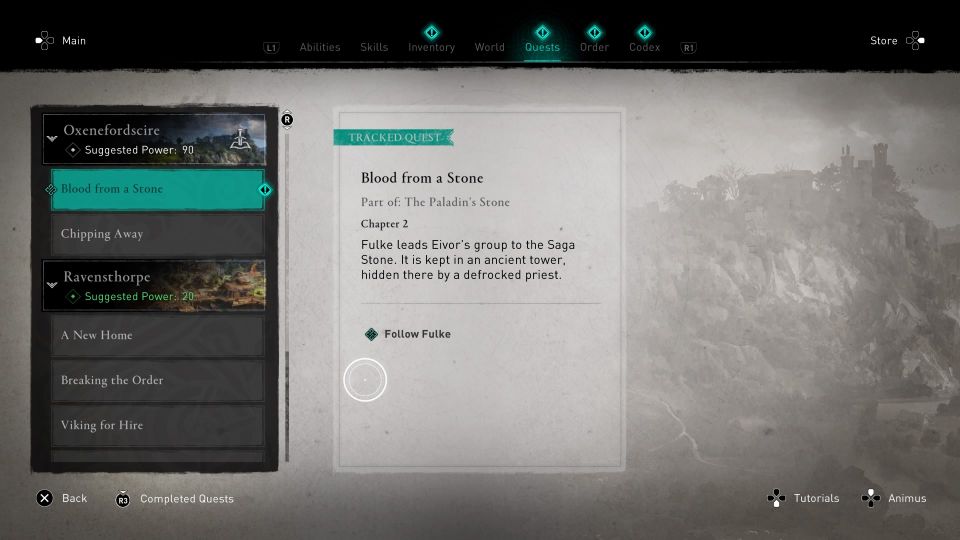 Follow Fulke
Get on the horse and follow Fulke to the ancient tower.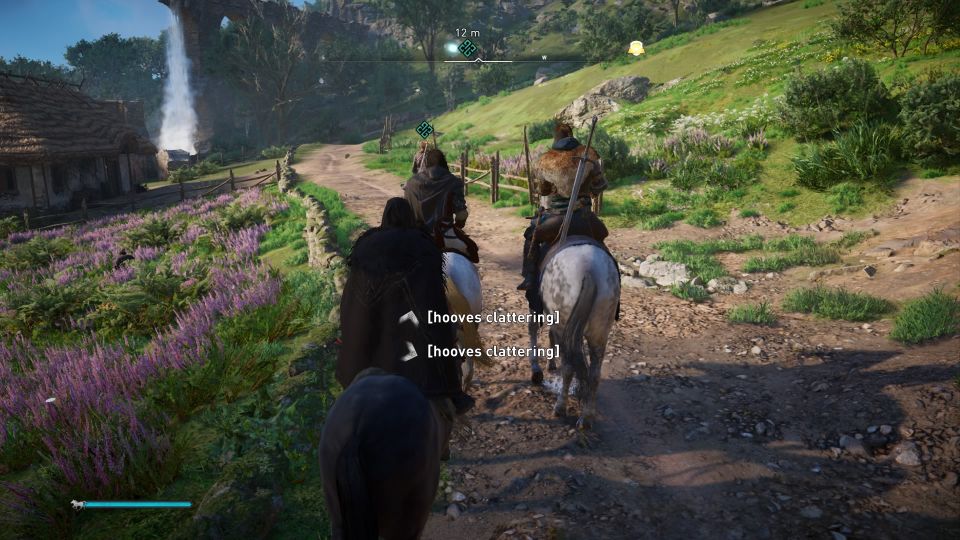 Search for the Saga Stone
Once you're at the tower, search for the stone. You will see that Fulke's friend has been killed and the stone is gone.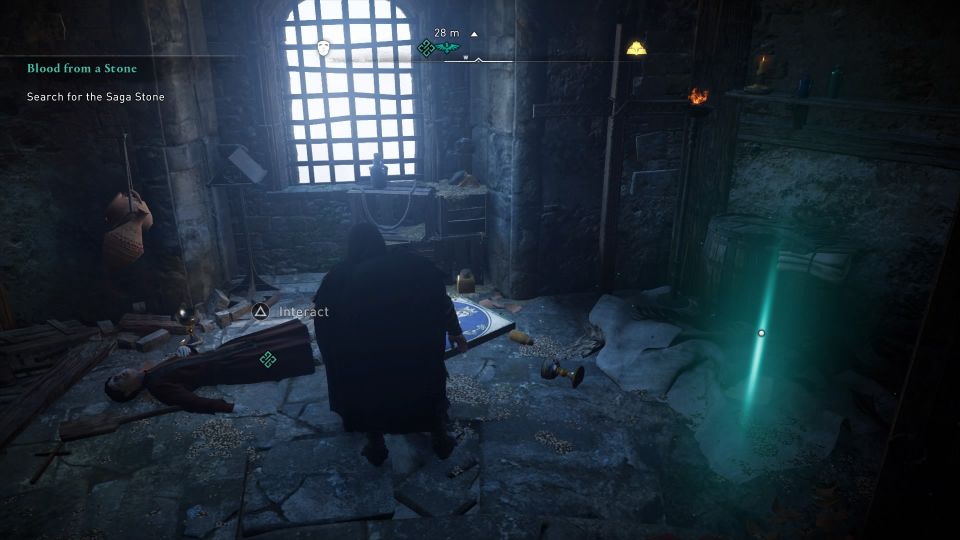 Eadwyn then appears with her small army. During the cutscene, Sigurd proposes to negotiate with Eadwyn but Eivor who couldn't agree threw an axe towards one of her men.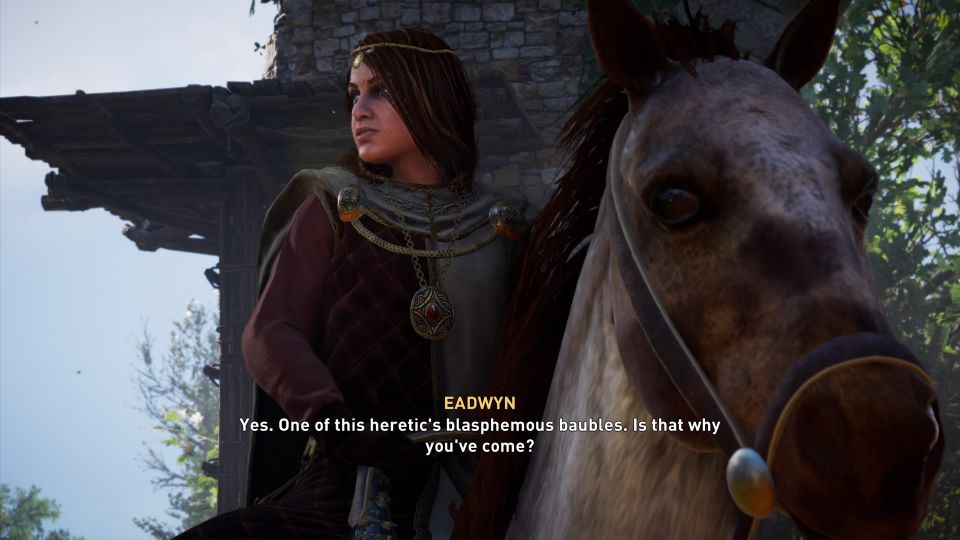 Clear out Eadwyn's soldiers
Eadwyn will run away and you have to defeat all of her soldiers.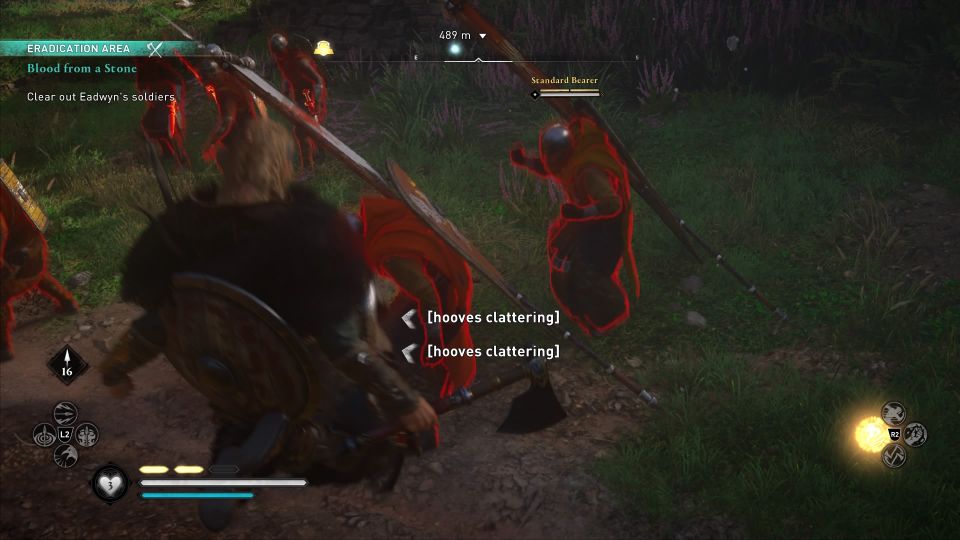 After the battle, Sigurd and Eivor will continue to bicker over the stone and following orders.
Should you punch Basim and Sigurd?
For a better ending, do not punch Basim nor Sigurd. It will affect your end game.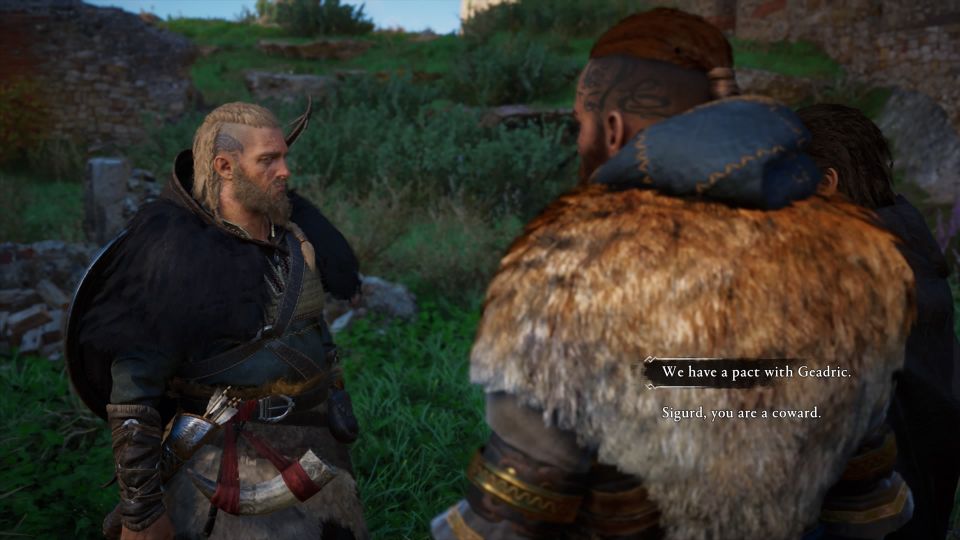 The quest ends here.
---
Related posts:
AC Valhalla: Pilgrimage To St. Albanes (Quest Walkthrough)
Assassin's Creed Valhalla: The Last Raid Walkthrough