Closing the Vault is a quest under Jorvik in Assassin's Creed Valhalla.
Your task is to find out who The Vault is and assassinate him.
Here's a walkthrough of Closing The Vault in AC Valhalla.
Suggested power: 190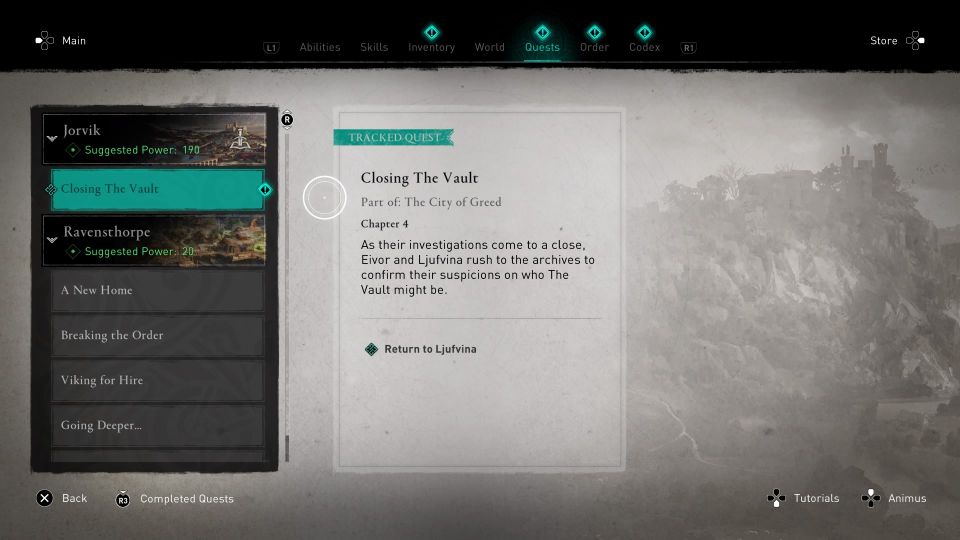 Return to Ljufvina
To begin the quest, head back to the Royal Hall. The location is provided in the map below.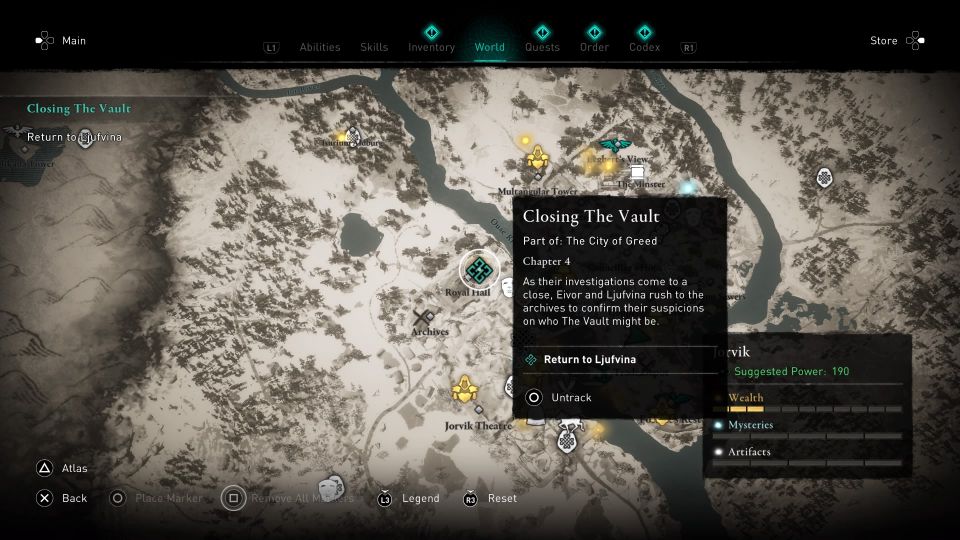 Talk to Ljufvina to start to determine who The Vault is.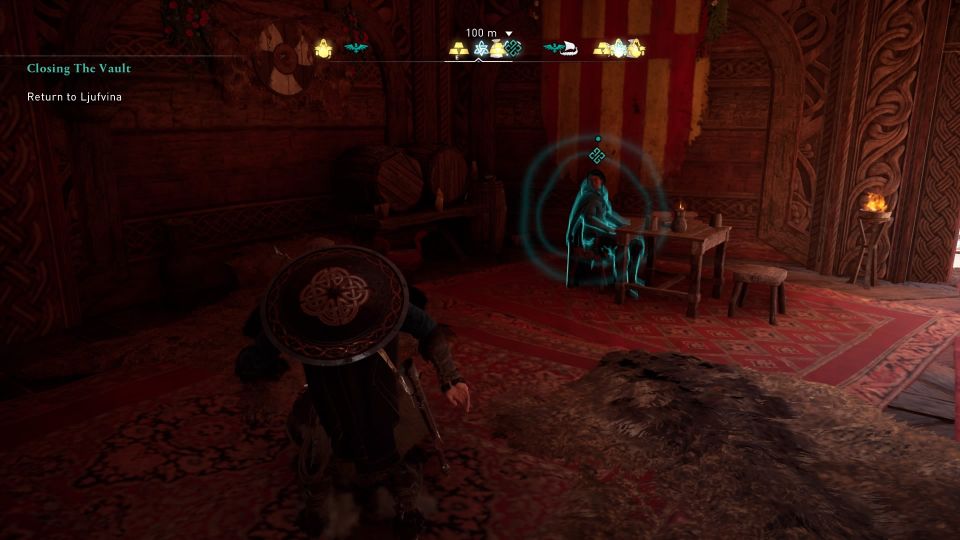 Reach the archives
Follow Ljufvina to the archives again.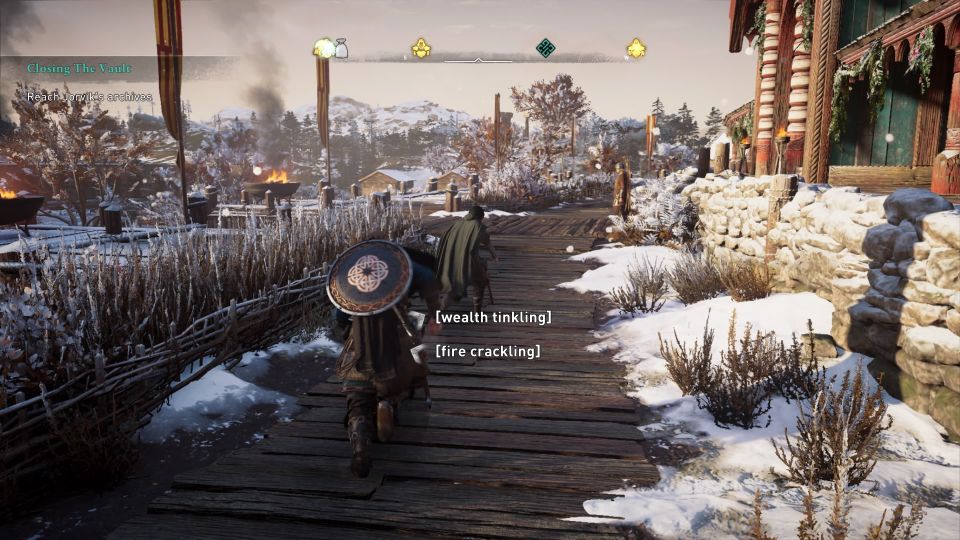 Search the archives
Search all of the clues in the archives. Use Odin's sight to highlight them.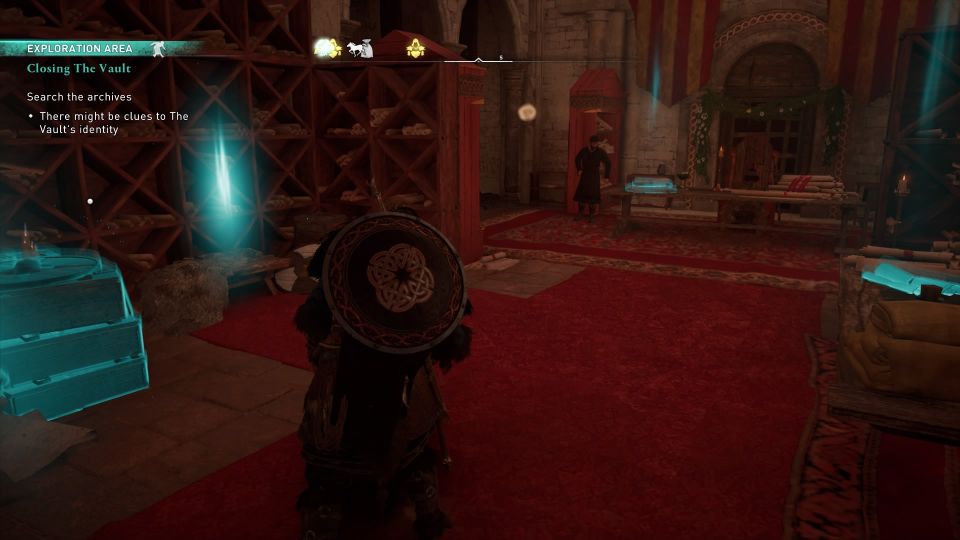 After the table is moved, destroy the wooden plank to enter the hidden room.
You'll find wine inside.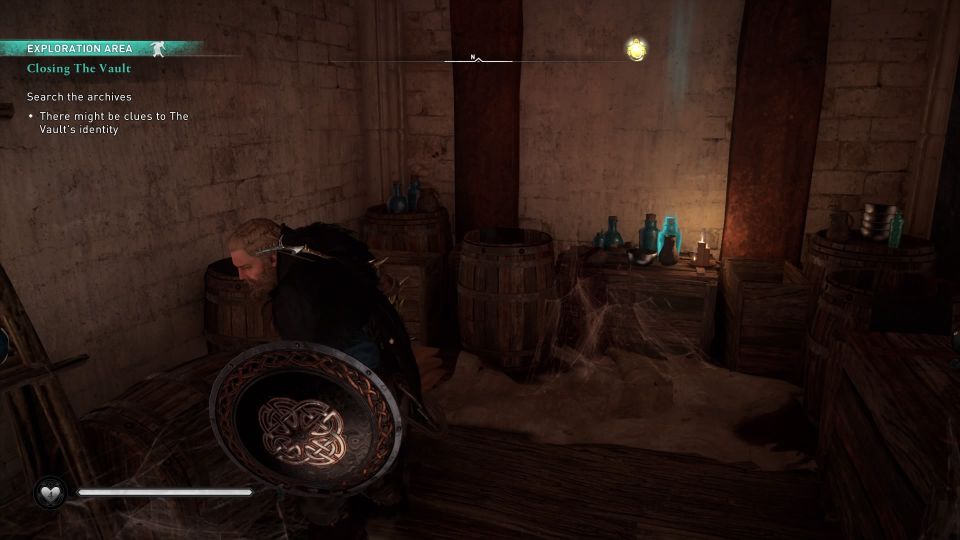 Reach the Yuletide feast
Next, go to Jorvik Theatre. The exact location is shown below, marked by the quest symbol.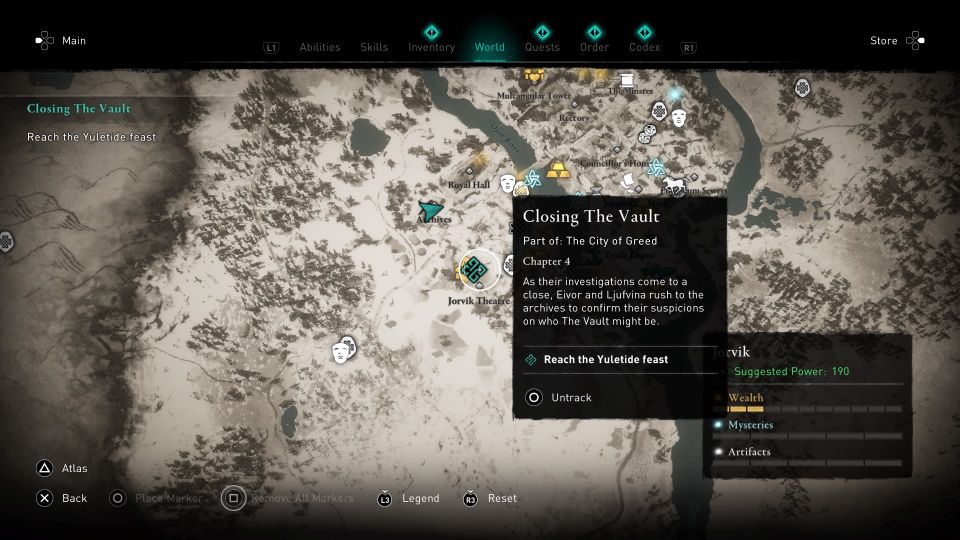 Once you're inside, talk to Ljufvina.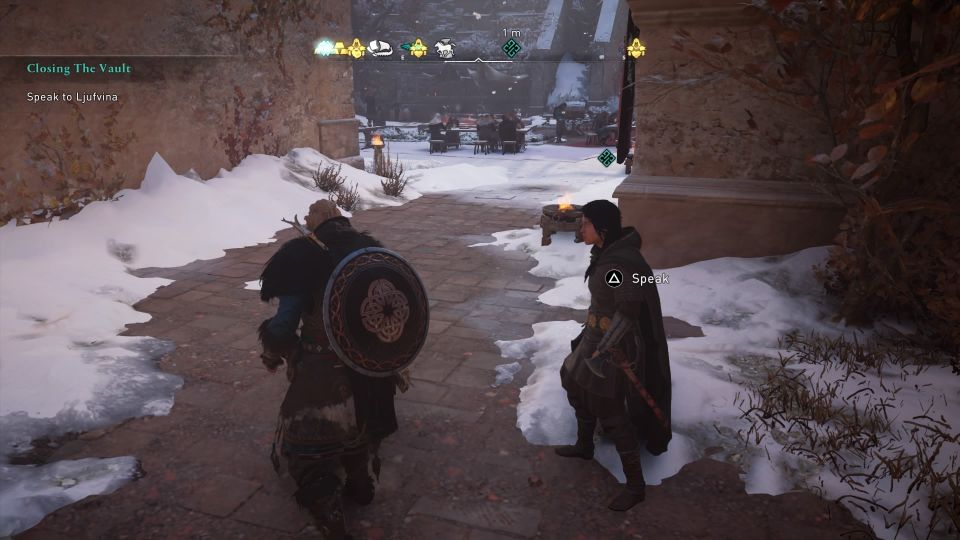 Identify The Vault
To identify who The Vault is, talk to all of the council members including Hjorr, Audun and Faravid.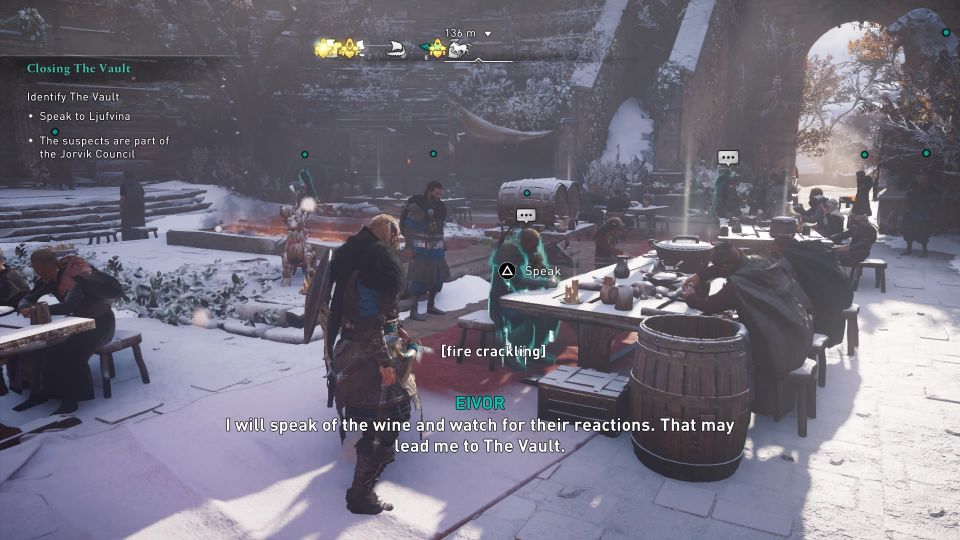 The most suspicious one is Audun as he was the only one who knew that the wine hasn't arrived, and declined to drink it.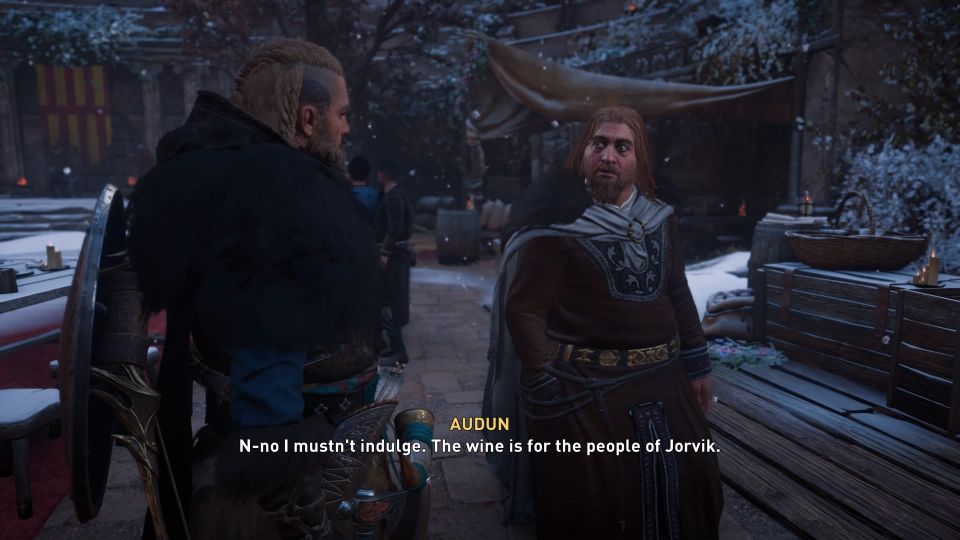 Who is The Vault?
You're given four options, i.e. Hjorr, Faravid, Ricsige and Audun.
The correct answer is Audun. He was also the one who worked with Firebrand.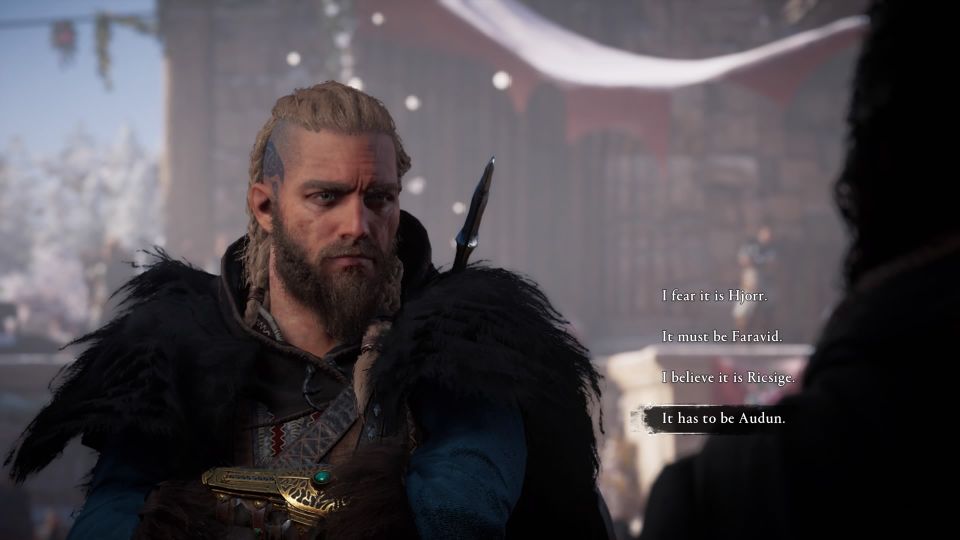 Assassinate The Vault
Even if you had chosen the right option, Audun will still reveal himself to be The Vault in the cutscene as he poisoned a few lords.
Kill The Vault. You have to confirm kill as well.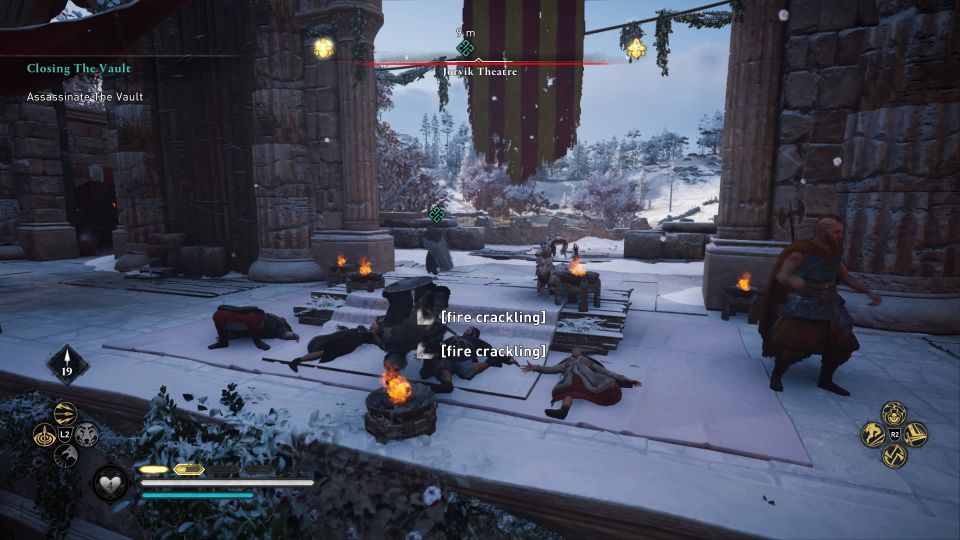 Find and regroup with Ljufvina
Leave the theatre and find Ljufvina. Her exact location is shown in the map below, marked by the quest symbol.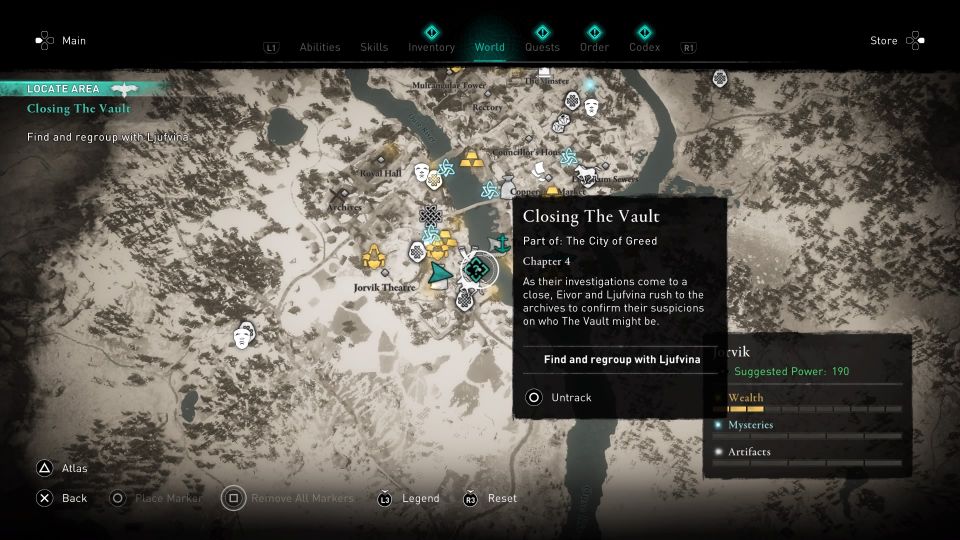 You will see her together with Hjorr.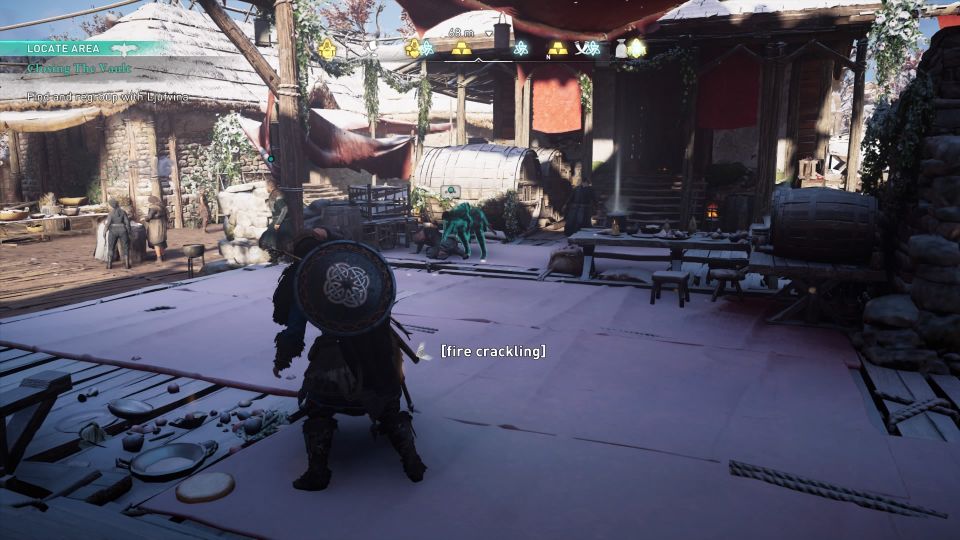 Speak to Ricsige
Follow Hjorr and Ljufvina back to the Royal Hall to speak to Ricsige.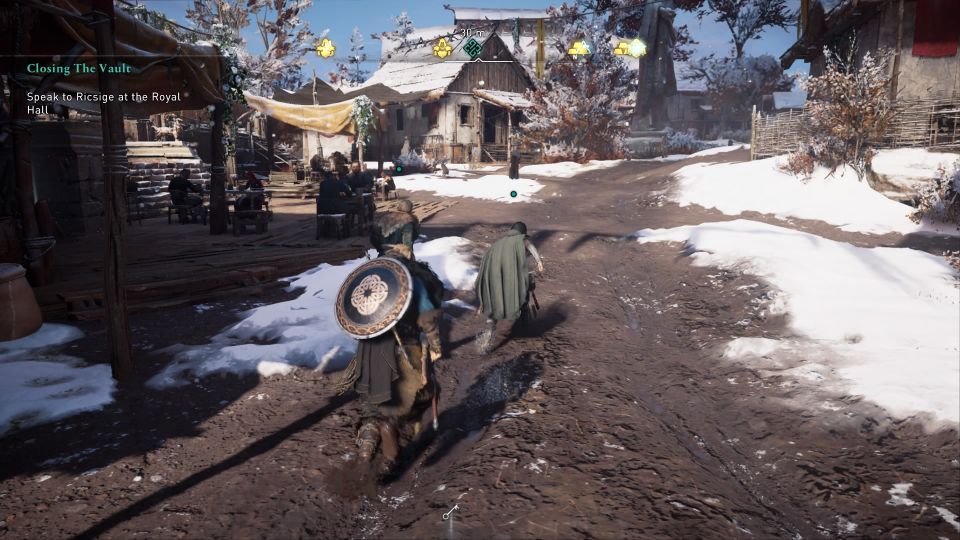 Give it to the merchants or fund Halfdan's war
During the conversation with Ricsige, you have the option to either give the silver to the merchants or use it to fund Halfdan's war.
If you give it to the merchants, nothing really happens in terms of the gameplay.
If you use it for Halfdan's war, there's no saying if it actually helps the war. Halfdan will also mention that the funds should have been used for a better cause.

The quest ends here.
---
Related posts:
AC Valhalla: Pricking The Needle (Quest Walkthrough)
Assassin's Creed Valhalla: Burning The Firebrand Walkthrough
Assassin's Creed Valhalla: The Welcoming Party Walkthrough