Courting the Kings is a main quest under the Wrath of the Druids DLC of Assassin's Creed Valhalla.
Your task is to help King Flann affirm his authority over Aileach.
Here's a walkthrough of Courting The Kings in AC Valhalla.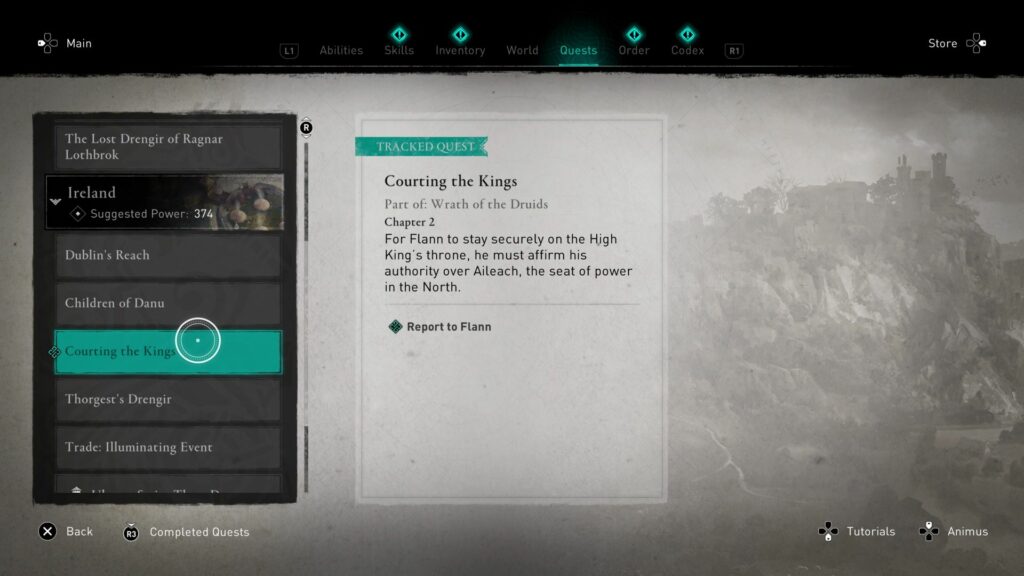 To begin the quest, report to Flann.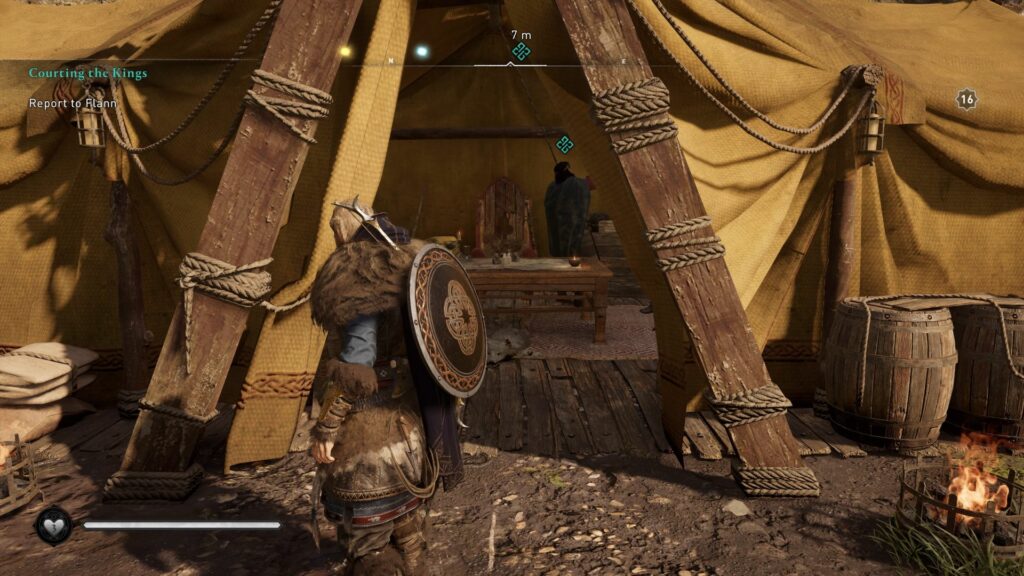 Find a King's Pass
As you haven't heard from Barid, you need to find a King's Pass to enter Aileach.
To find a King's Pass, head to the location shown in the map below, marked by the quest symbol.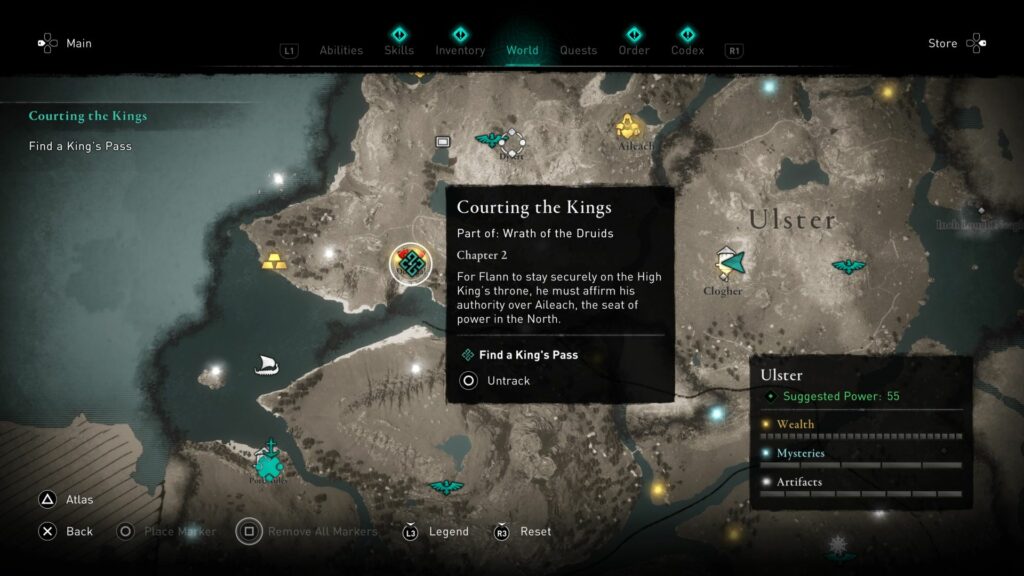 When you reach Donegal, quietly infiltrate the fort.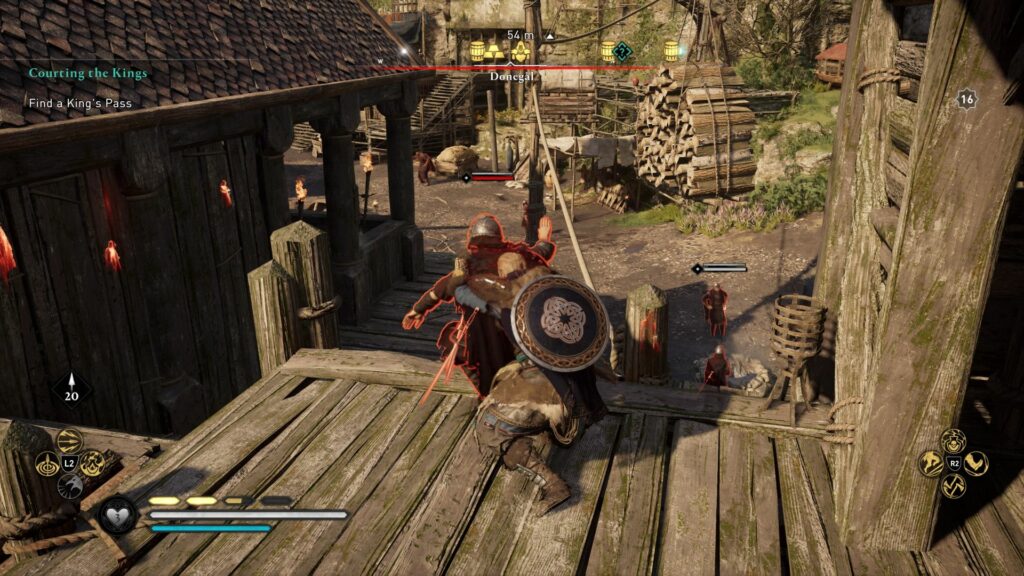 There's one guard who holds the King Pass. Use Odin's sight to identify him.
Take him out, grab the pass and leave the area.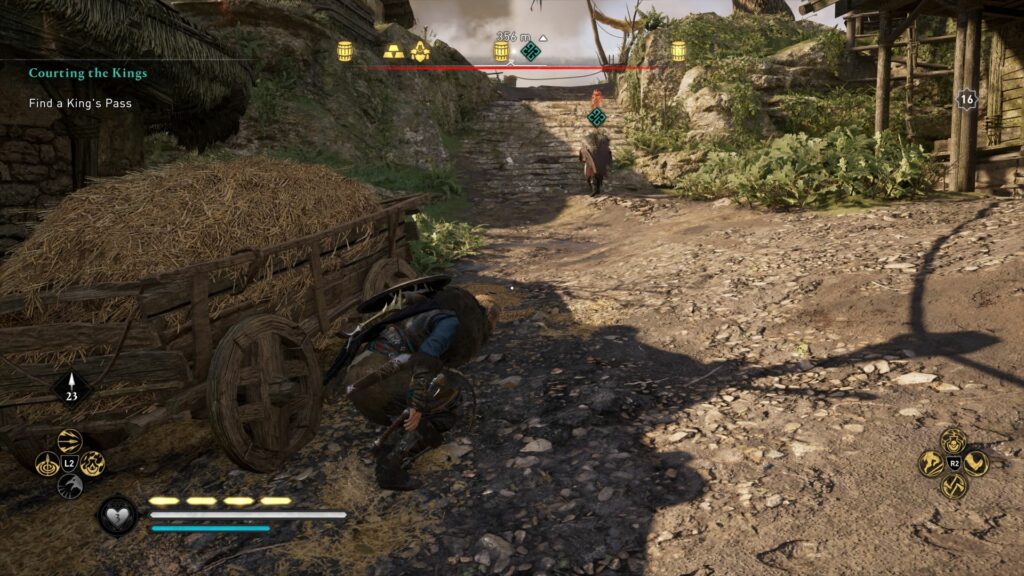 Meet the kings
Next, head to Aileach. The location is shown in the map, marked by the quest symbol.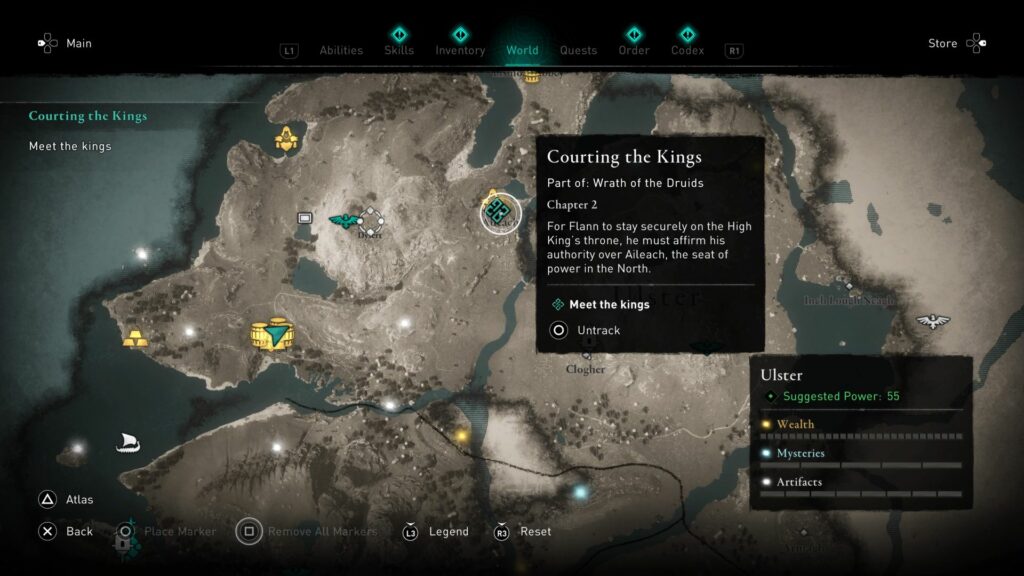 With the King's Pass, you can just walk past the guards to meet the kings.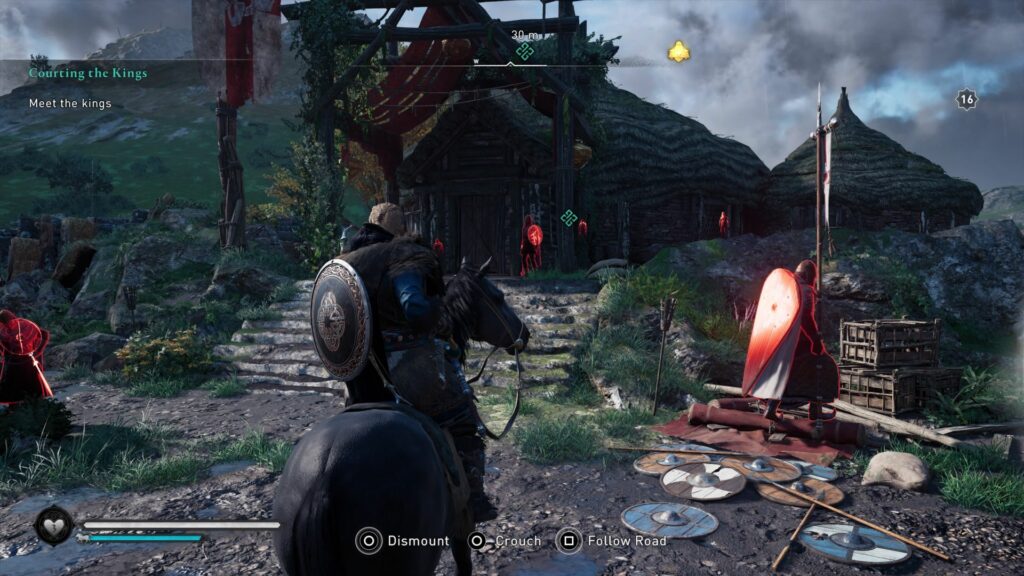 Find and free the prisoners
After the cutscene, head to the ringfort just beside the king's place. The exact location is shown in the map below.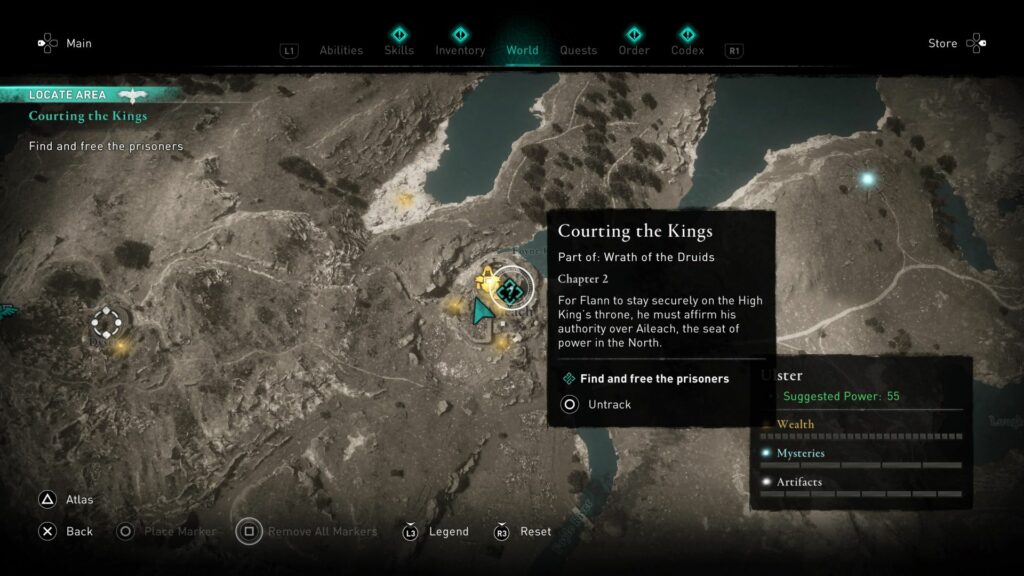 Sneak into the ringfort and look for the prisoners in the basement.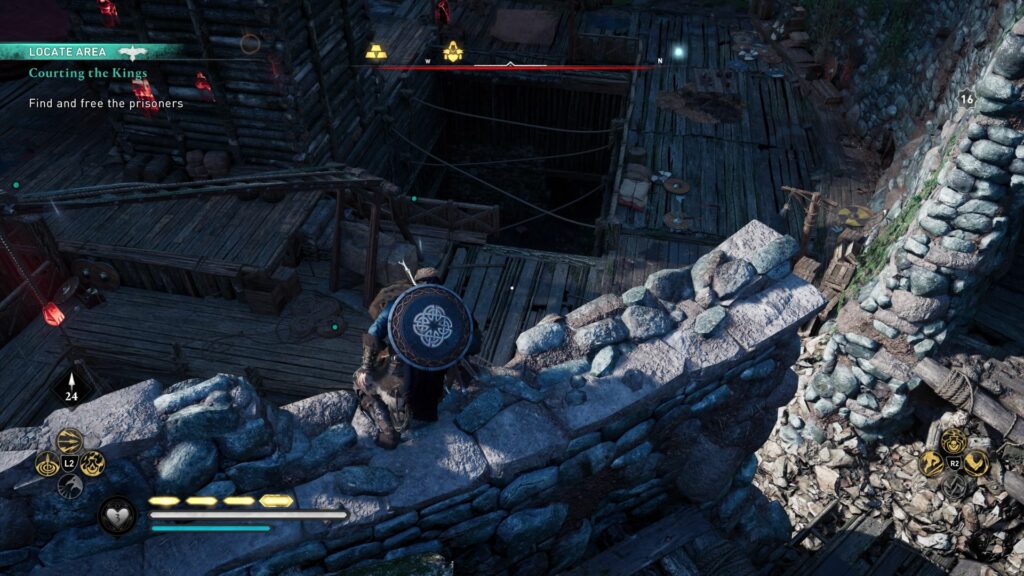 Head to the cells and open the doors. Untie the prisoners and they'll fight the enemies.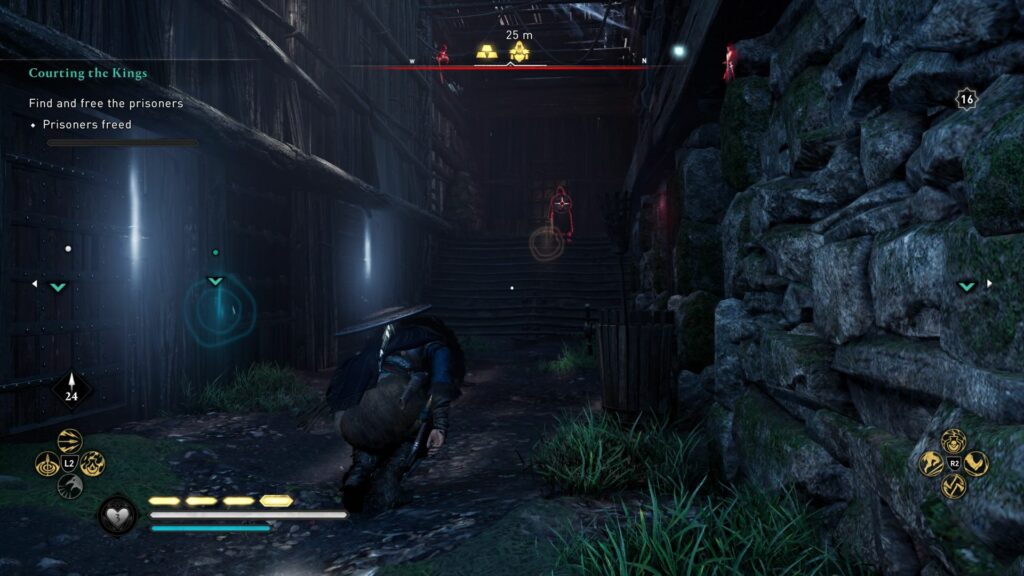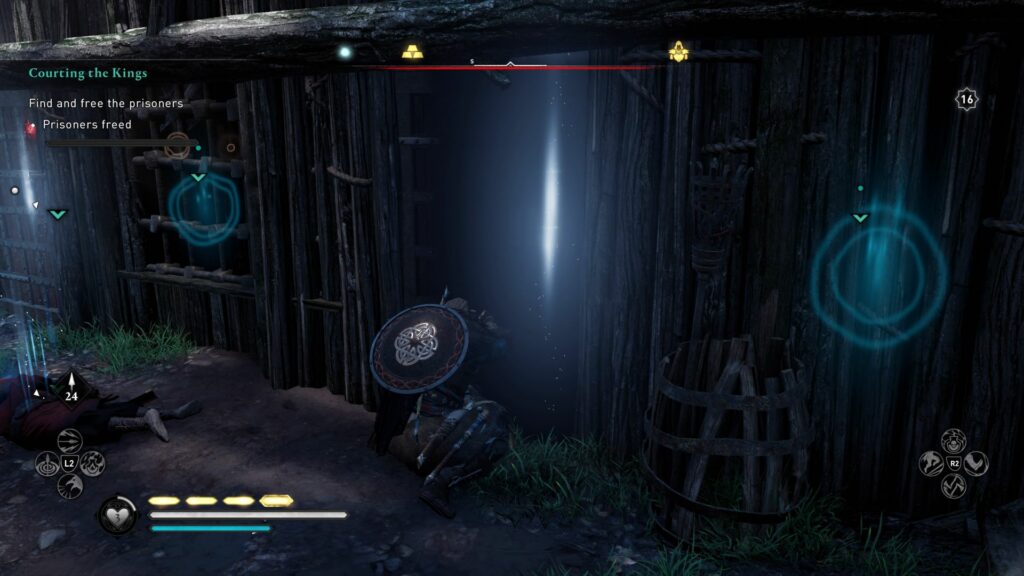 Secure the prison
After releasing the prisoners, secure the ringfort.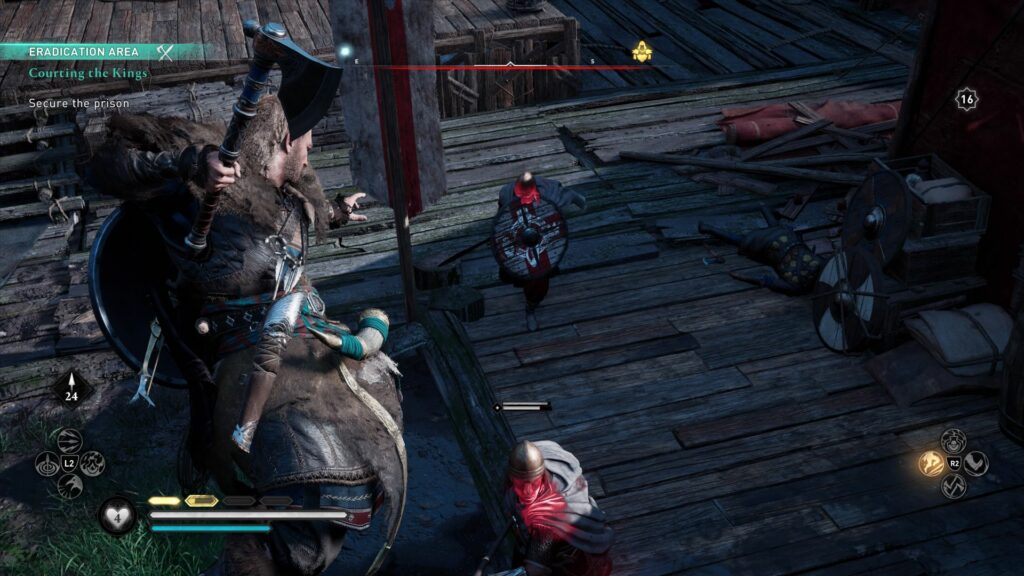 Take control of Aileach
With the remaining men, get out of the ringfort and defeat the enemies outside to take control of Aileach.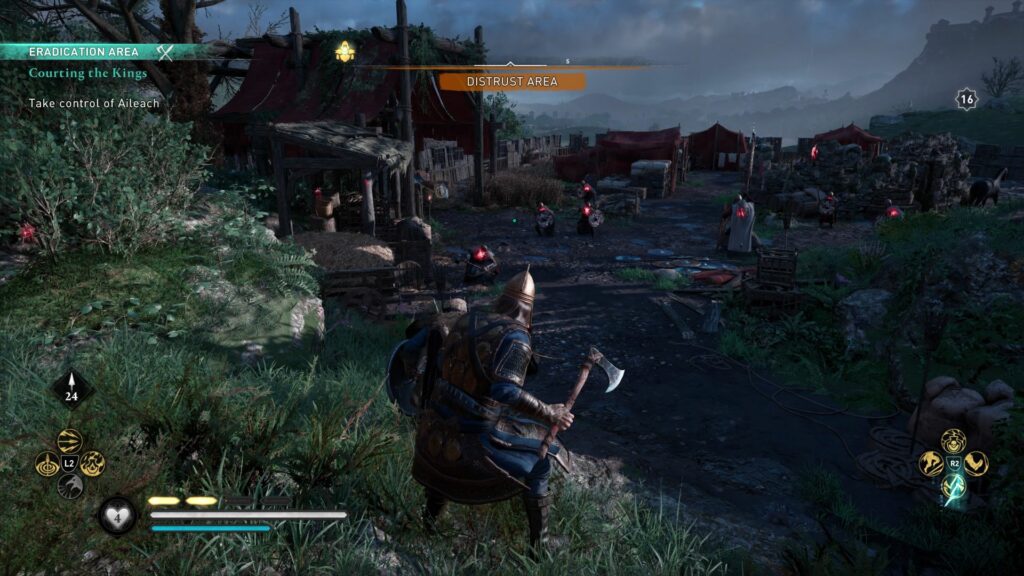 ---
Related posts:
Assassin's Creed Valhalla: The Northern Reach Walkthrough