The Oil aka Yohanes Loukas is a member of the Order of Ancients in Assassin's Creed Valhalla.
Your objective is to find and kill The Oil in Hamtunscire.
Here's how you can find The Oil (location) in AC Valhalla.
Location of The Oil (Yohanes Loukas)
After completing his clues, you will learn that Yohanes is hiding in the hamlet of Fearnhamme in Hamtunscire.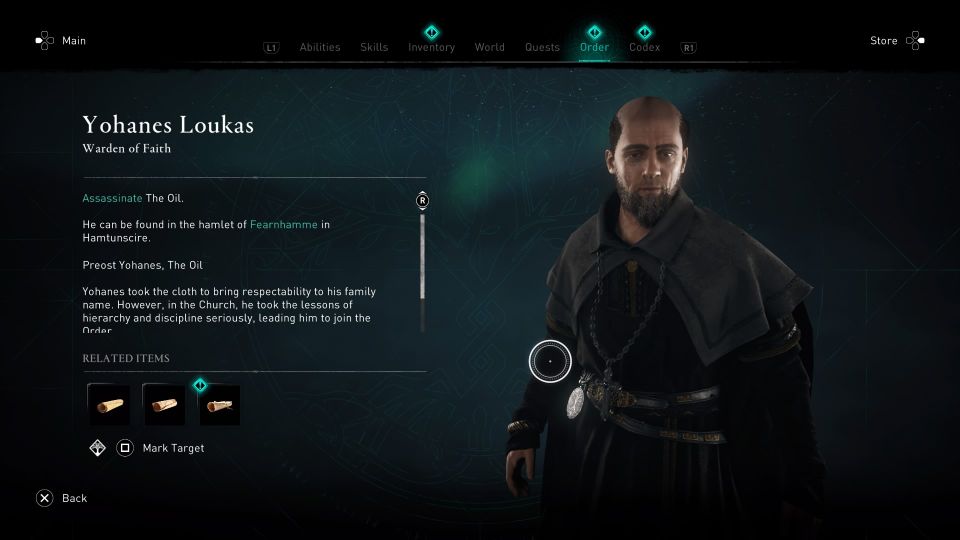 His exact location is shown in the map below, marked by the player location in green.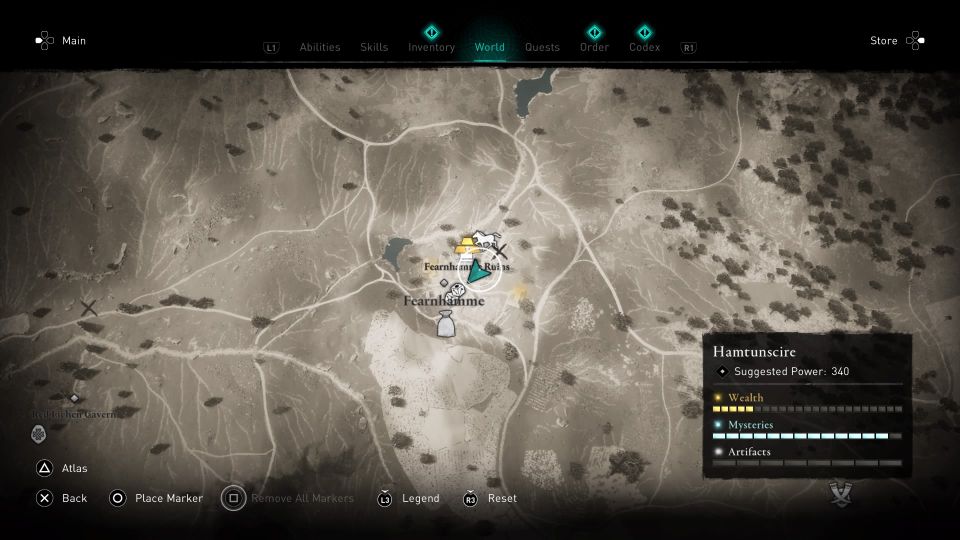 You will see him standing in front of the building, together with a guard or two.
Take him out from the front.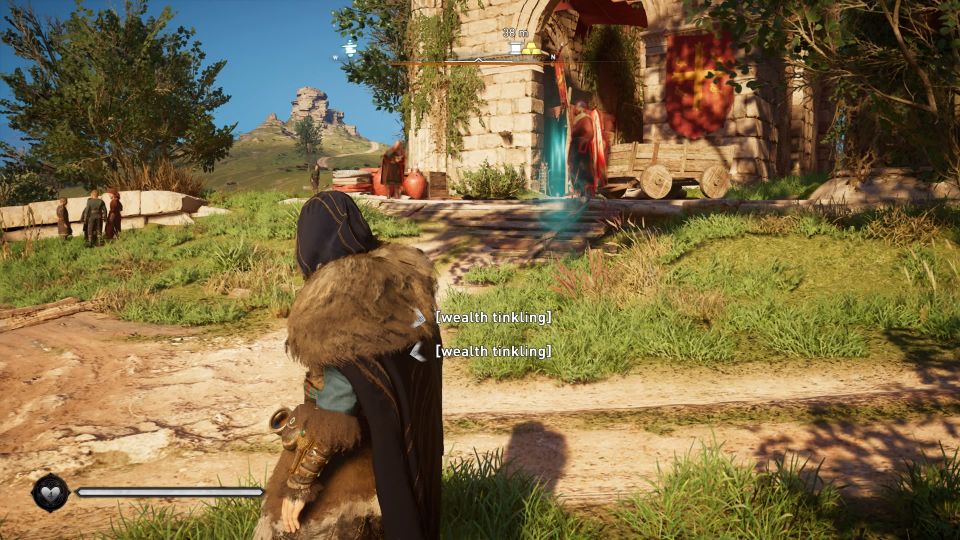 ---
Related posts:
AC Valhalla: How To Find The Sickle (Location)
Assassin's Creed Valhalla: How To Find The Bell (Location)