Rodestan Monolith is a standing stones mystery in Eurvicscire of Assassin's Creed Valhalla.
Your task is to stand at a certain position to see the specific symbol formed on the stones.
Here's a guide on the Rodestan Monolith standing stones mystery in AC Valhalla.
To begin, get to the location shown below, marked by the map marker.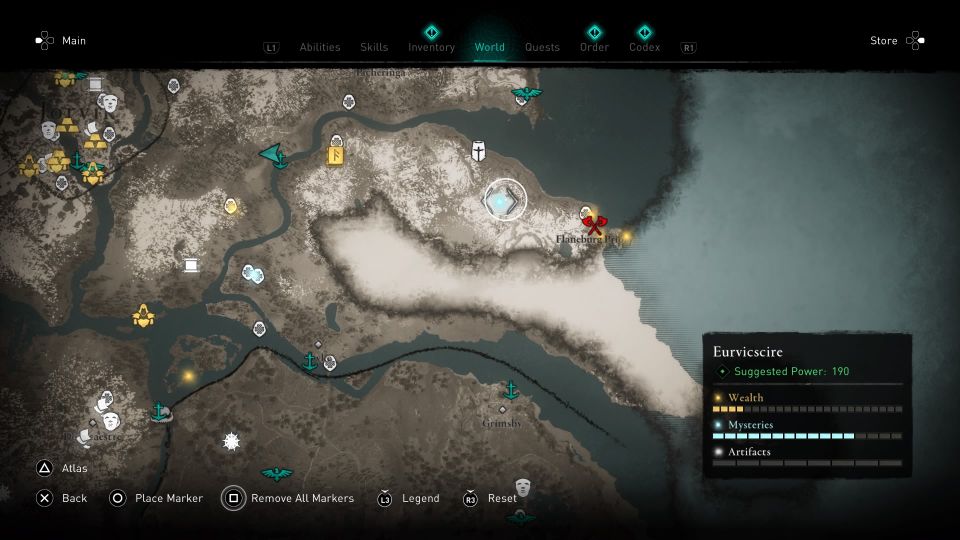 As you reach the area, read the note on the stone.
You'll then know which symbol you're looking for.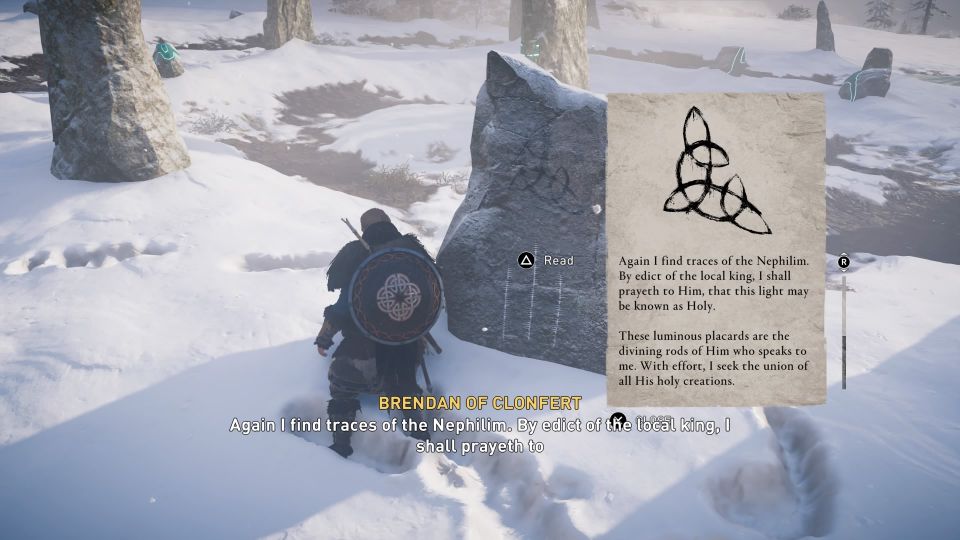 How to view the symbol
To view the symbol, you need to first look for a patch of breakable ice.
Destroy the ice with a torch and you'll see a small crater.
Stand inside the crater and you can view the symbol on the standing stones (image below).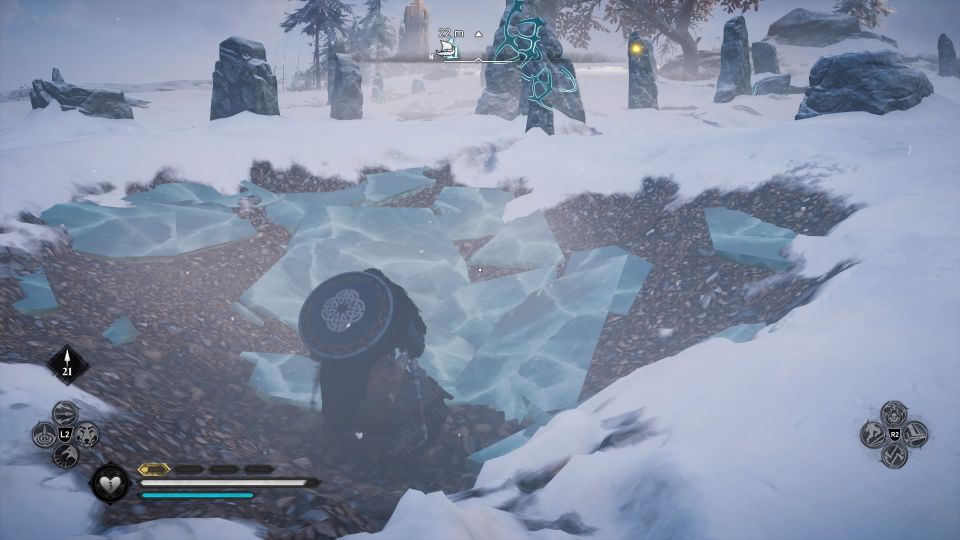 The standing stones mystery ends here.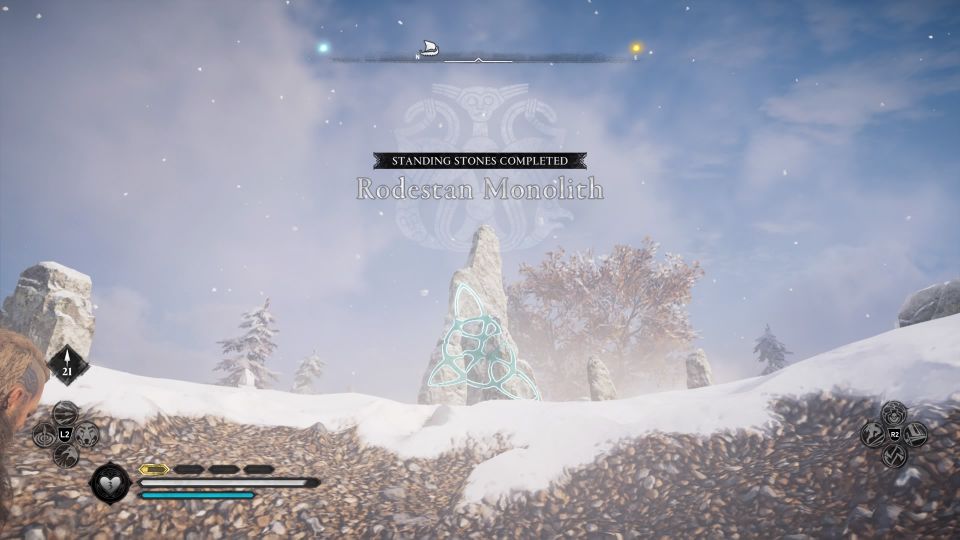 ---
Related posts:
Assassin's Creed Valhalla: The Village Jurthgard Walkthrough
AC Valhalla: Historia De Cordibus Pathetic Walkthrough