Lamb Chops is a world event in Sciropescire in Assassin's Creed Valhalla.
Your task is to help a man retrieve a brooch from one of his sheep.
Here's a walkthrough of Lamb Chops in AC Valhalla.
To begin the event, head to the location shown in the map below, marked by the map marker.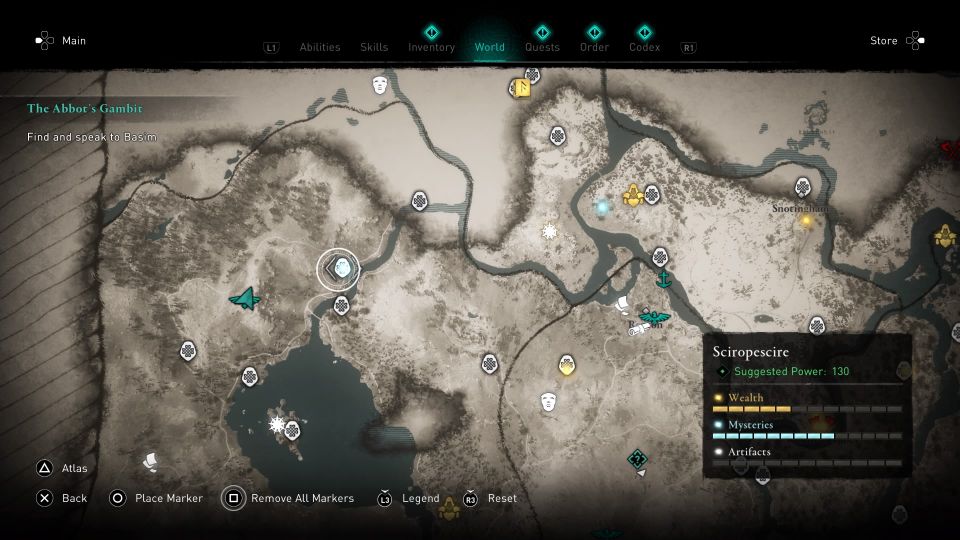 As soon as you arrive, you'll hear Merec making a fuss about his brooch getting lost.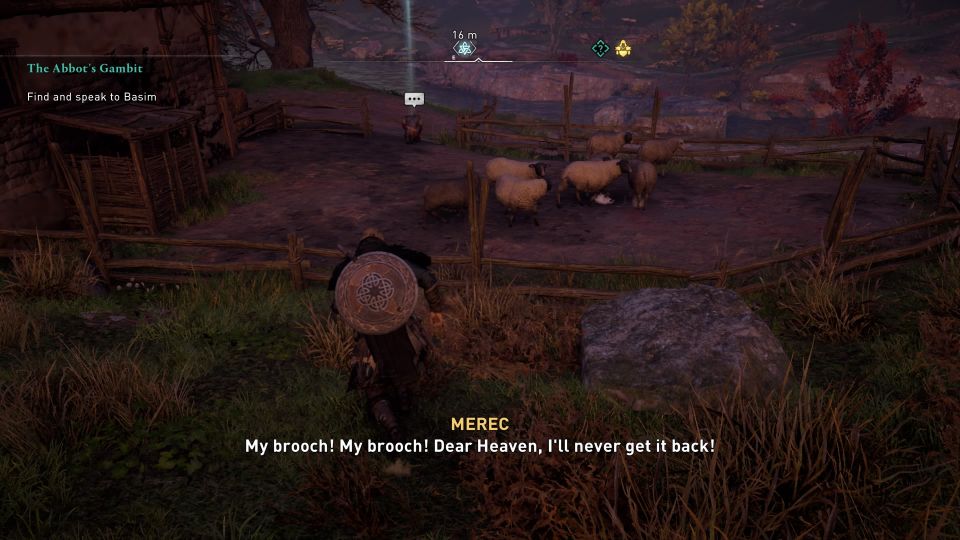 Feed the sheep
To get the brooch, carry the feed beside Merec. Use Odin's sight and you can see it.
Place it on the ground in the sheep pen.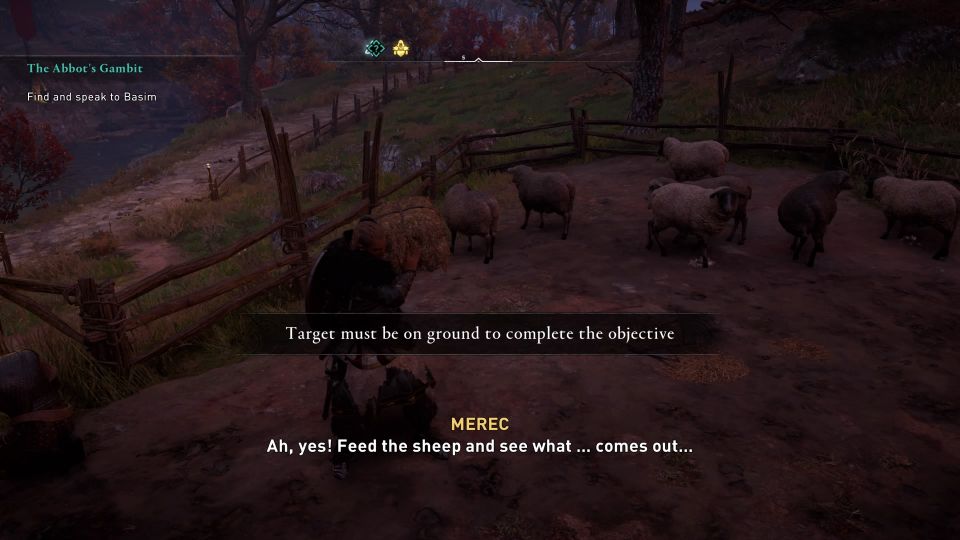 Find the brooch
After the sheep started pooping, interact with the poops all around the pen to find the brooch.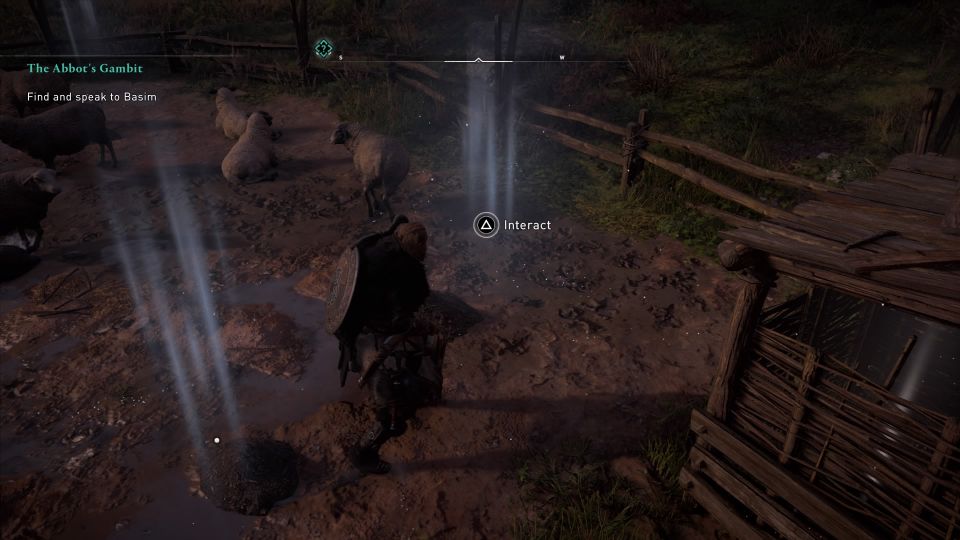 Return the brooch
After finding it, talk to Merec again to give the brooch to him.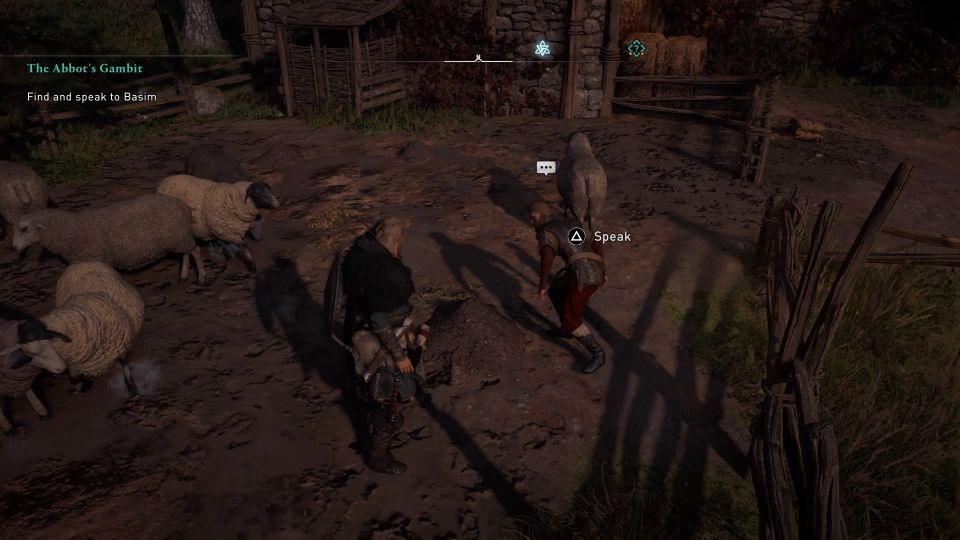 The world event ends here.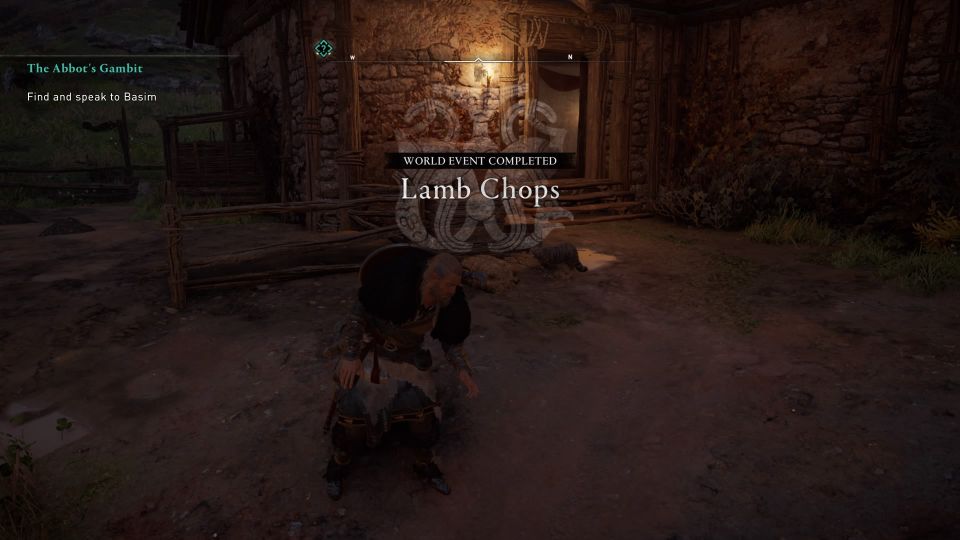 ---
Related posts:
Assassin's Creed Valhalla: Paola's Dream Walkthrough
Assassin's Creed Valhalla: Bewitched Walkthrough & Guide
AC Valhalla: Mycel Fold Standing Stones (Sciropescire) Guide