Tionontateken is a standing stones mystery in Vinland in Assassin's Creed Valhalla.
Your objective is to form the symbol you see on the stone.
Here's a guide on the Tionontateken standing stones in AC Valhalla.
To begin the mystery, get to the location shown below, marked by the standing stones symbol.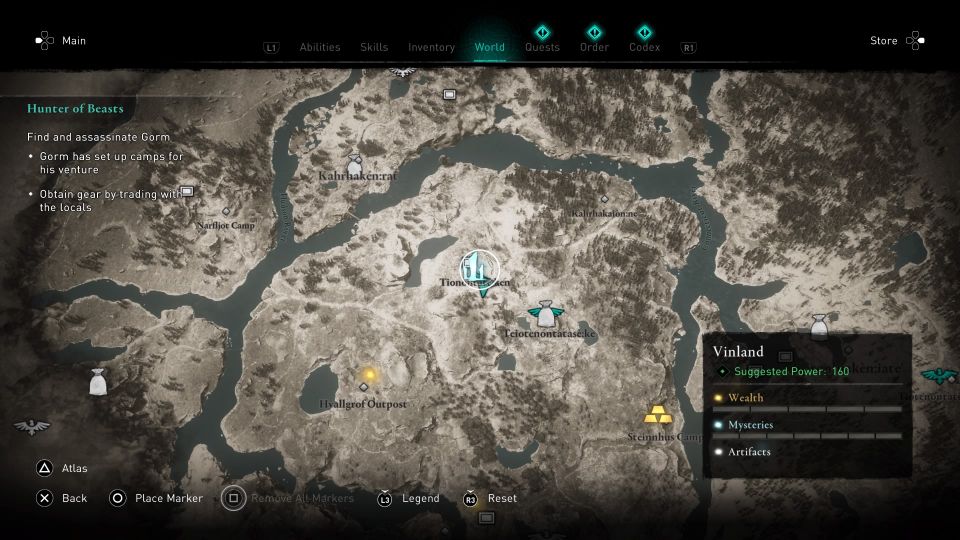 When you reach the area, read the note to know what symbol you have to form.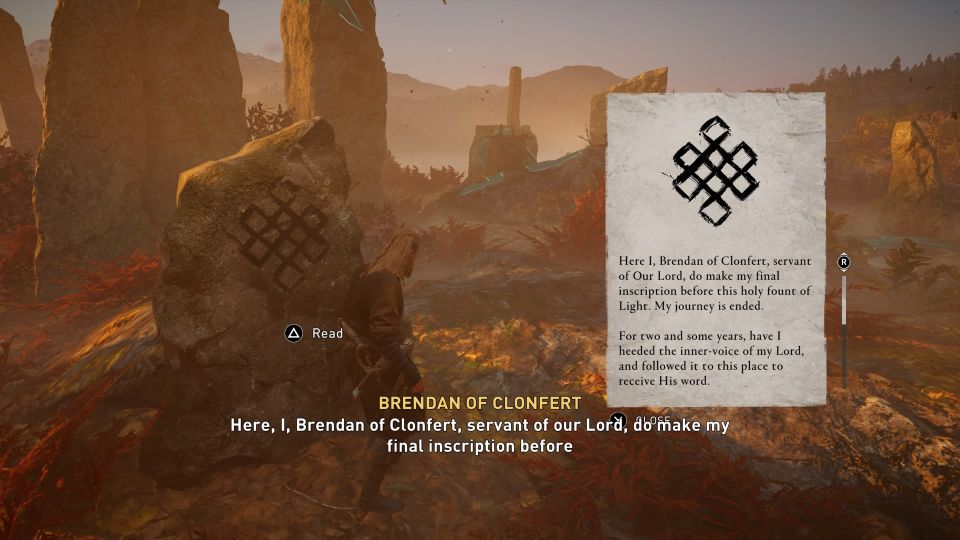 How to view the symbol
Before you can see the symbol, you need to move the stones away.
The first stone have to be pulled away from the symbol (image below).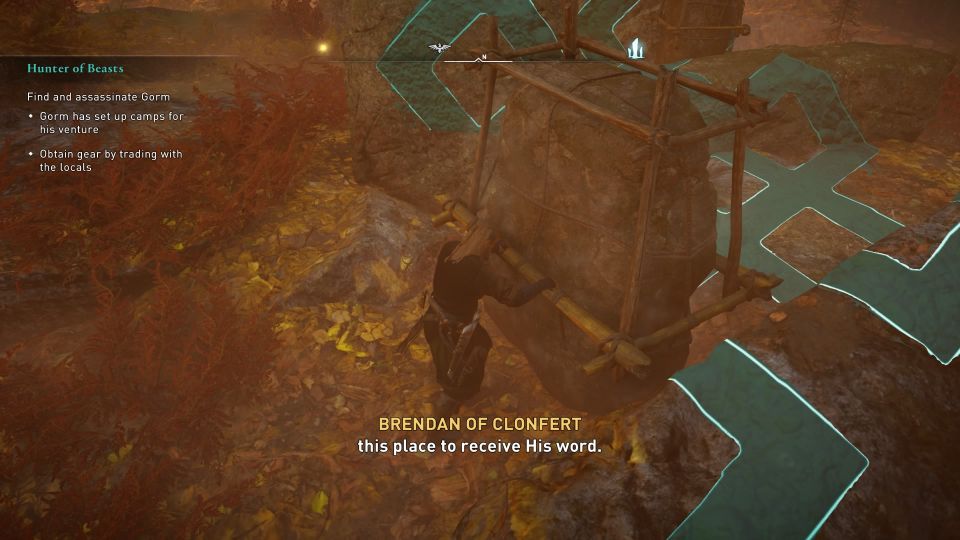 The second stone has to be pushed (image below).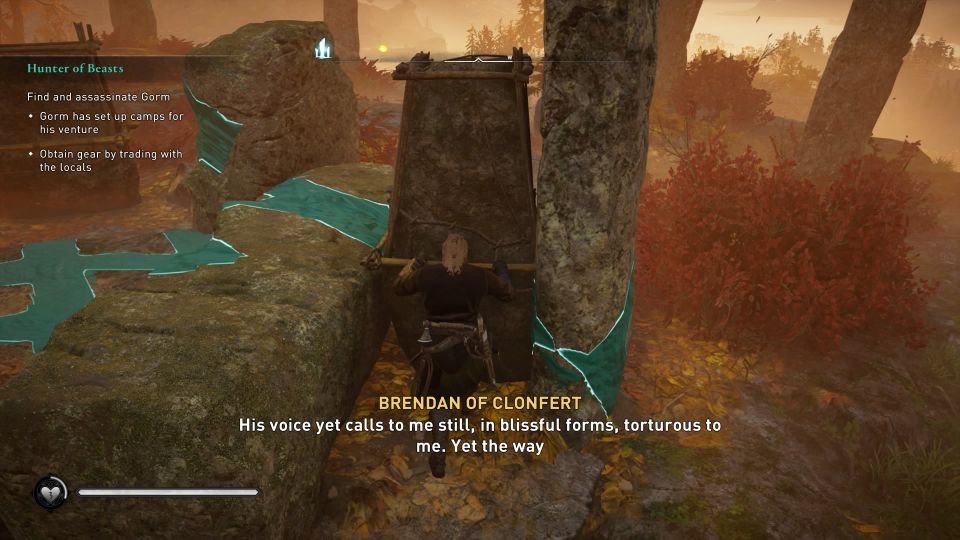 Once the stones have been removed, climb on the higher stone and you'll see the symbol.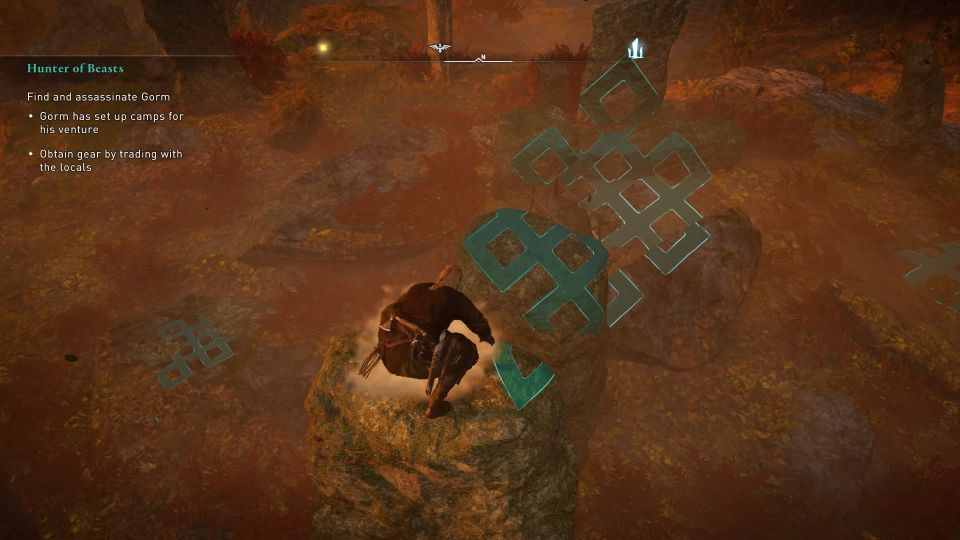 The standing stones mystery completes here.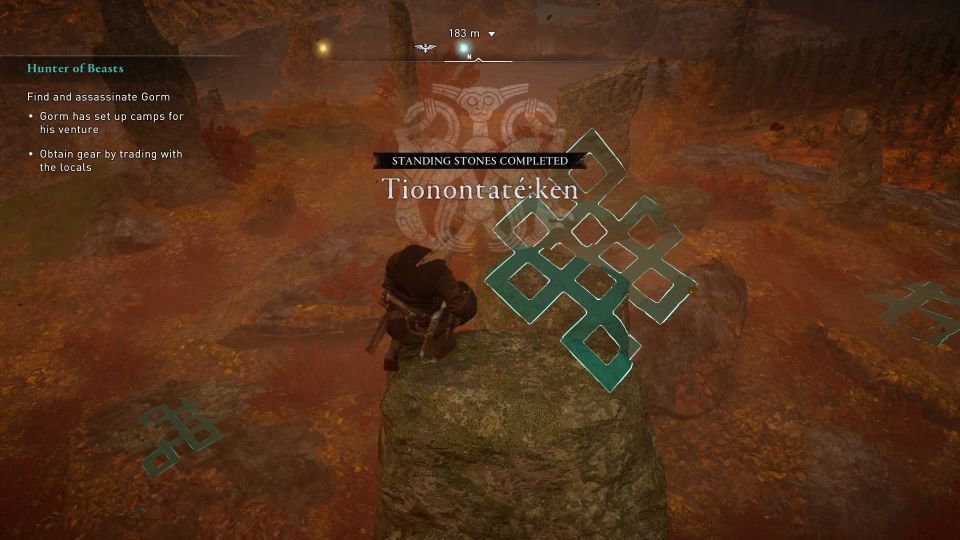 ---
Related posts:
Assassin's Creed Valhalla: The Hunting Grounds Walkthrough
AC Valhalla: In A Strange Land (Quest Walkthrough)
Assassin's Creed Valhalla: How To Find The Scabbard (Location)