In a Strange Land is the first quest under Vinland in Assassin's Creed Valhalla.
Your objective is to go to Vinland to hunt for Gorm Kjotvesson.
Here's a walkthrough of In A Strange Land in AC Valhalla.
Suggested power: 160
Speak to Randvi
This quest is unlocked after talking to Hytham on finding Gorm.
Meet Randvi at the longhouse in Ravensthorpe next.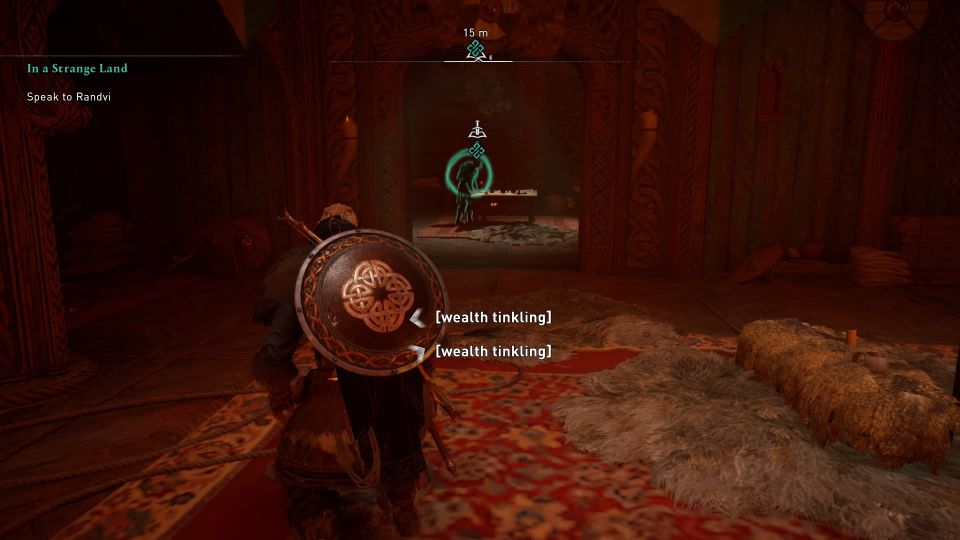 Pledge to Vinland to begin.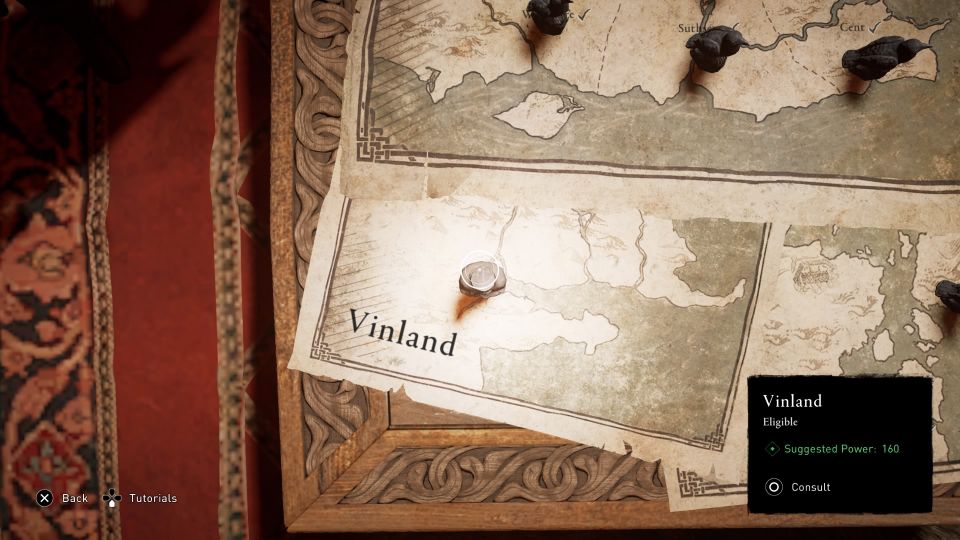 Speak to Nessa
Head to the docks in the settlement to speak to Nessa.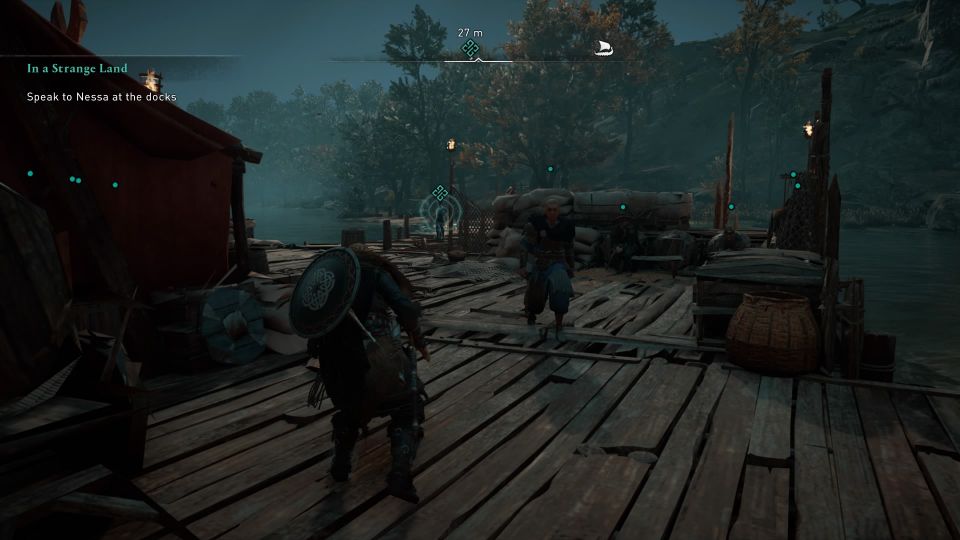 Before you leave, you have to know that your equipment and inventory is left behind.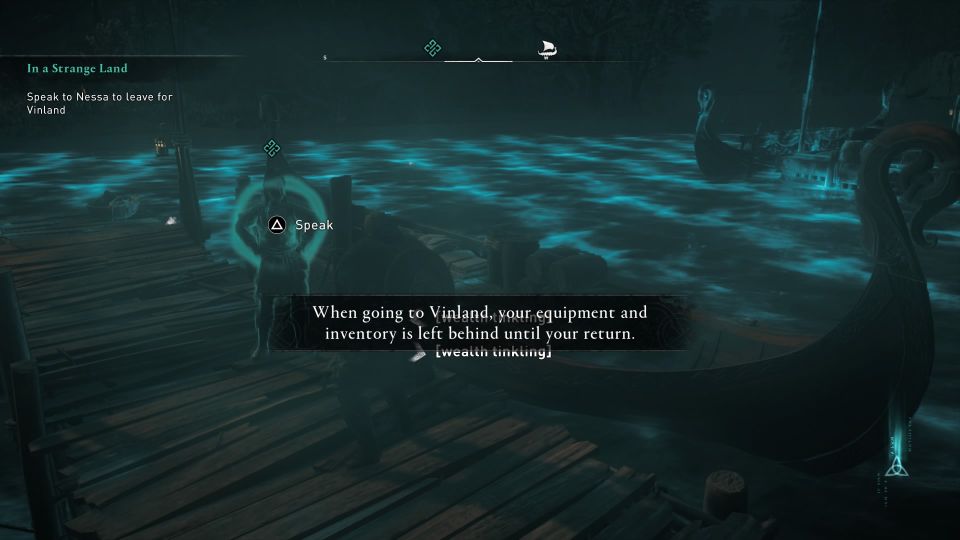 Once you're ready, talk to Nessa again and leave for Vinland.
The quest ends after you've reached Vinland.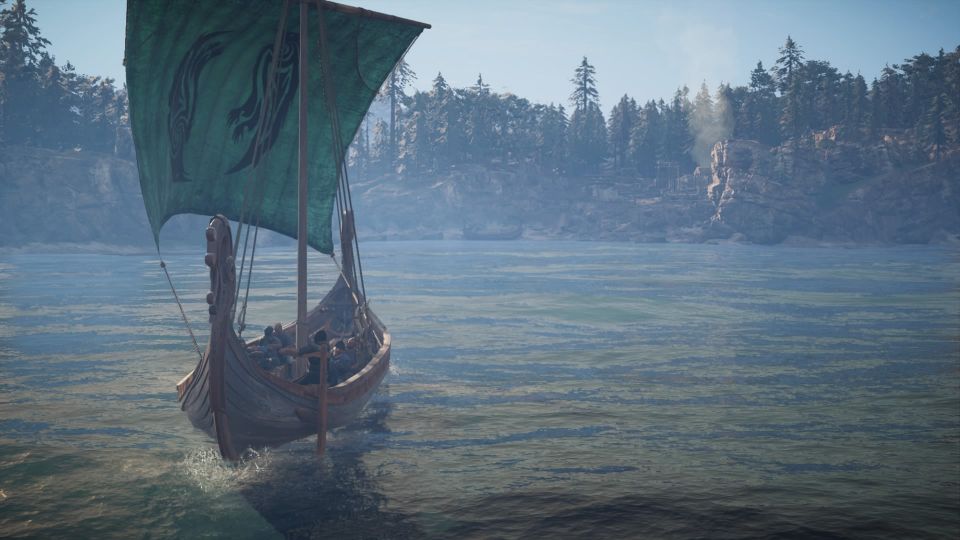 ---
Related posts:
AC Valhalla: How To Find The Scabbard (Location)
Assassin's Creed Valhalla: How To Find The Baldric (Location)