The Rake aka Sister Blaeswith is a member of the Order of Ancients in Assassin's Creed Valhalla.
Your objective is to find and kill her in Canterbury, Cent.
Here's how you can find The Rake (location) in AC Valhalla.
Location of The Rake
The Rake is actually Sister Blaeswith, The Archbishop's Shadow. After finishing her clues, you will learn that she's near St. Martin's Church in Canterbury, Cent.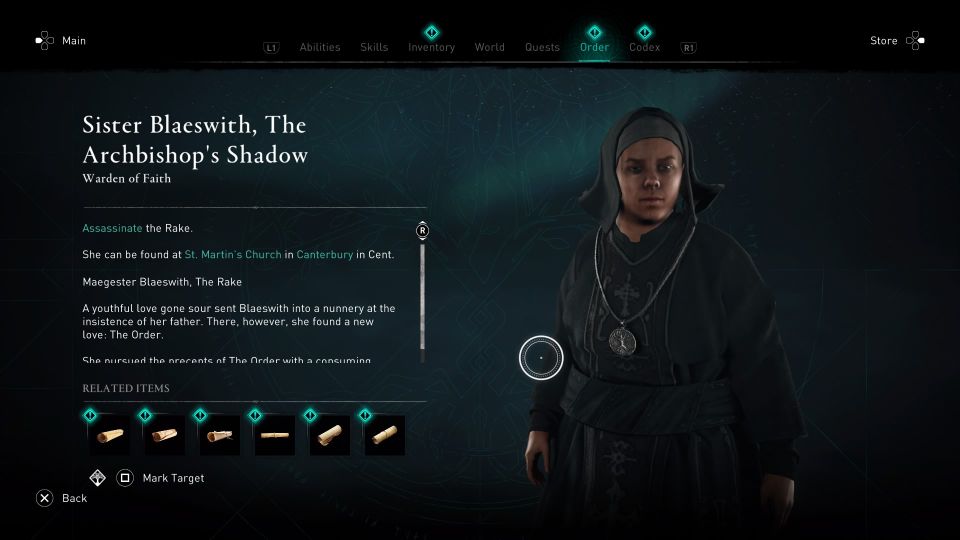 Her exact location is shown in the map below, marked by the player location in green.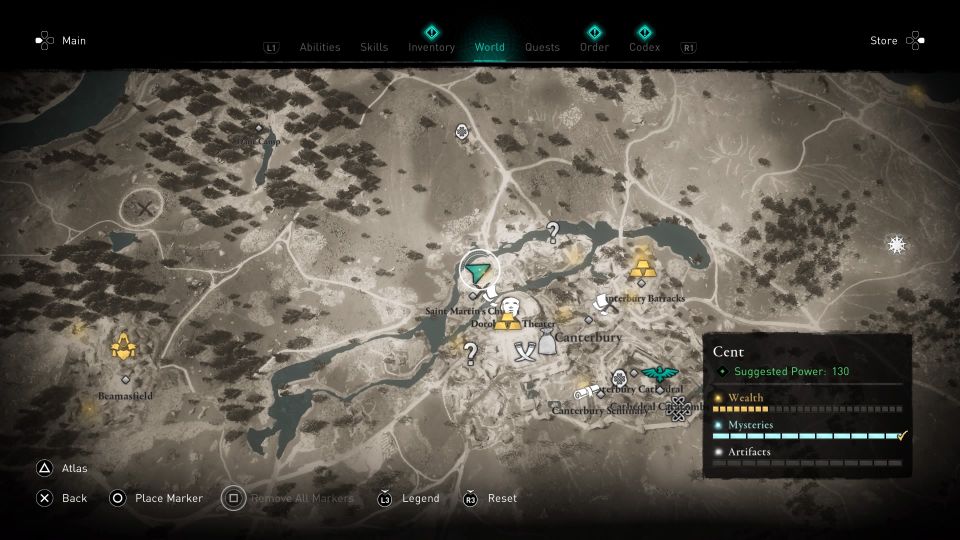 I didn't find her inside the church itself. She was outside the small mill together with two guards, facing the river if not mistaken.
Assassinate her to end this.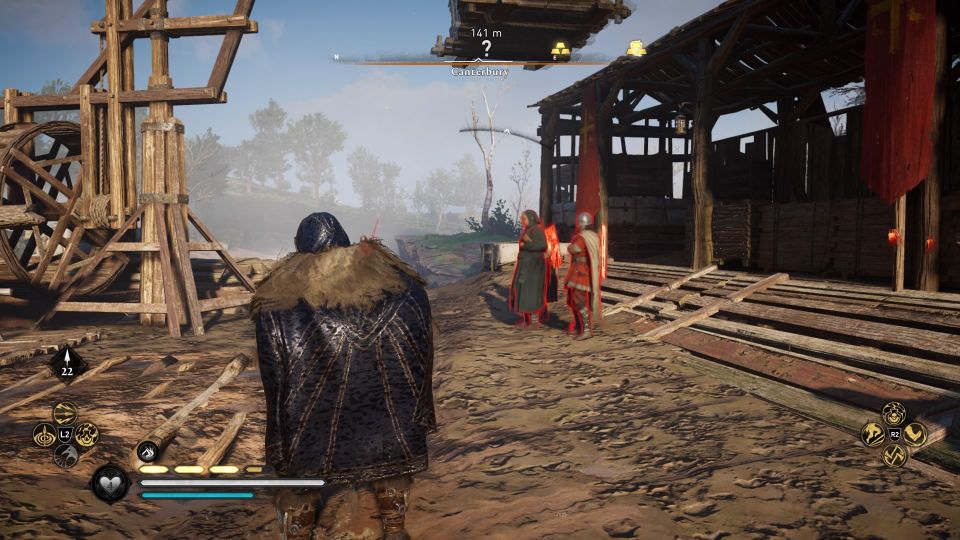 ---
Related posts:
Assassin's Creed Valhalla: How To Find The Oil (Location)
AC Valhalla: How To Find The Sickle (Location)