The Sickle (Heika of Friesland) is a member of the Order of Ancients in Assassin's Creed Valhalla.
The only objective is to find and kill her in Essexe.
Here's how you can find The Sickle (location) in AC Valhalla.
Location of The Sickle
If you complete all of her clues, you will learn that she is at the bakery in Colcestre Market in Essexe.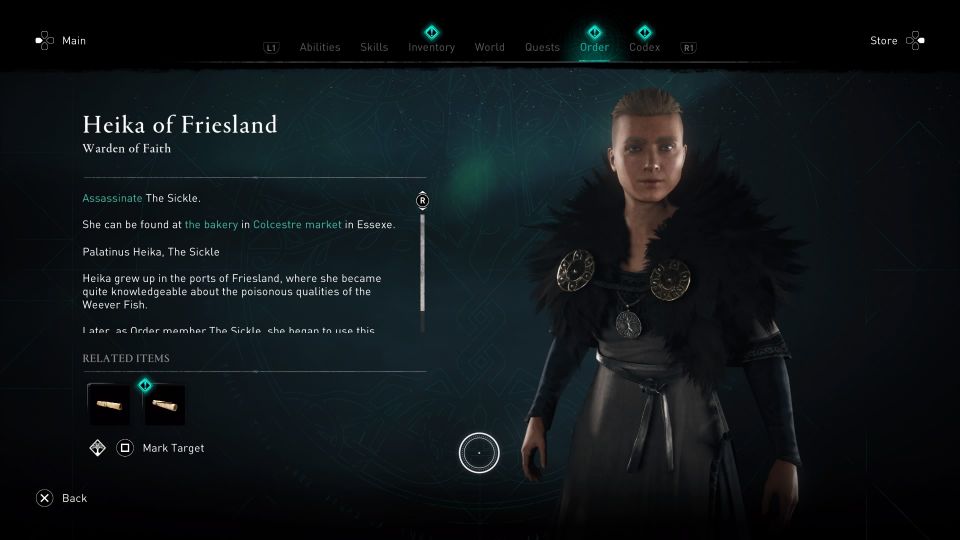 Her exact location is shown in the map below, marked by the player location in green.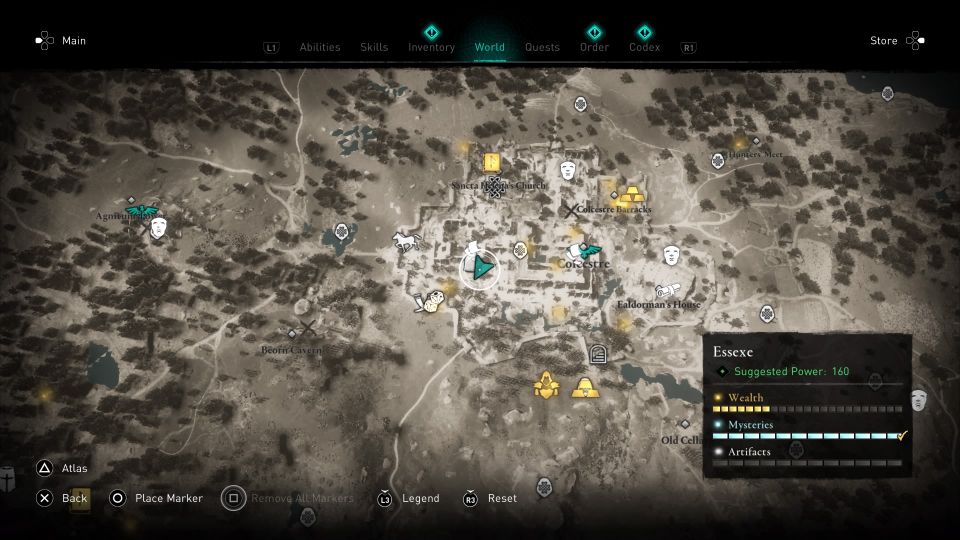 You will see a lot of guards around the bakery. You can just assassinate her from the front, and she won't notice you.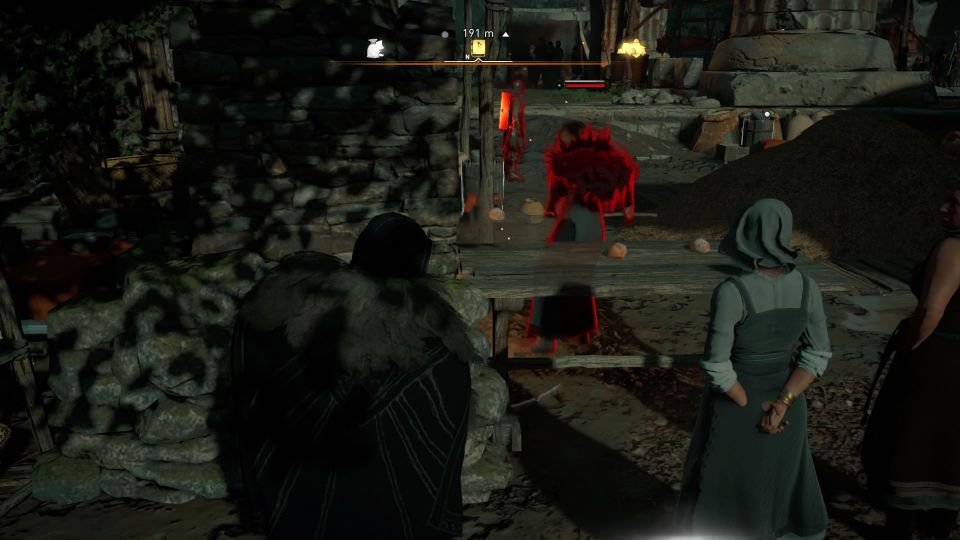 ---
Related posts:
Assassin's Creed Valhalla: How To Find The Bell (Location)
Assassin's Creed Valhalla: How To Find The Lyre (Location)