The Hunting Grounds is a quest under Vinland in Assassin's Creed Valhalla.
Your objective is to search for Gorm but you have to first find Olav.
Here's a walkthrough of The Hunting Grounds in AC Valhalla.
Suggested power: 160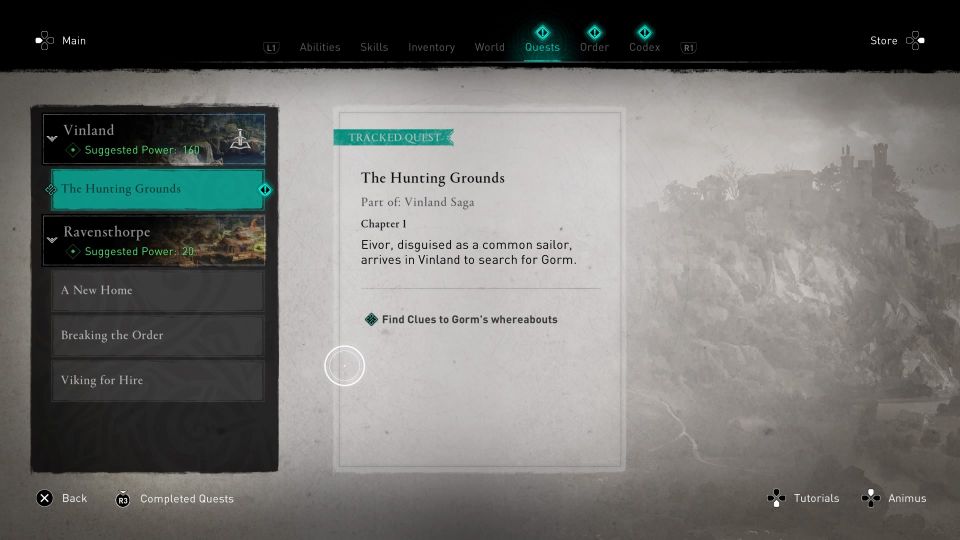 Find clues to Gorm's whereabouts
First of all, search the port where you arrived at.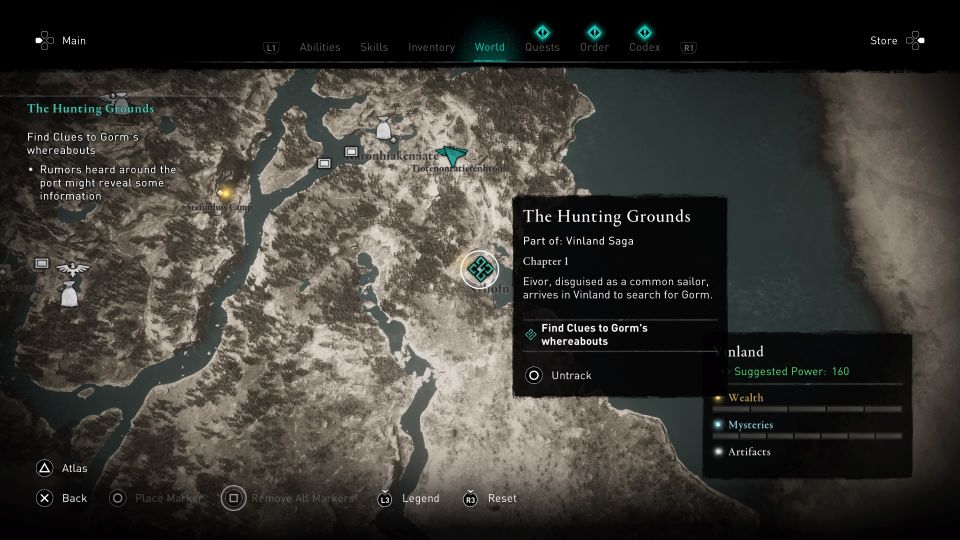 Use Odin's sight to see all of the clues around.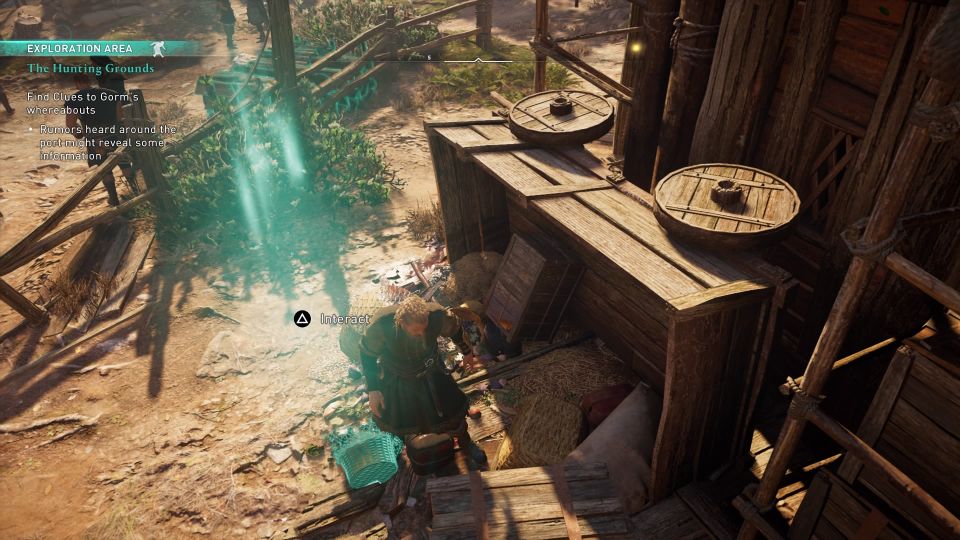 The clues should then lead you to a gap in the hill's wall. Just follow the gap.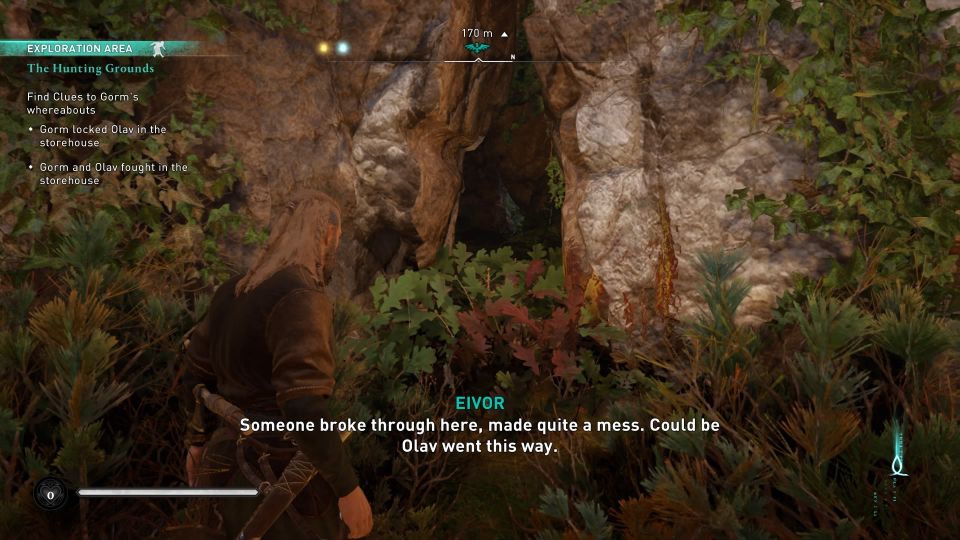 To find Gorm, you have to find Olav first. His location is shown in the map below, marked by the quest symbol.
You can also follow the trail of blood all the way to Olav.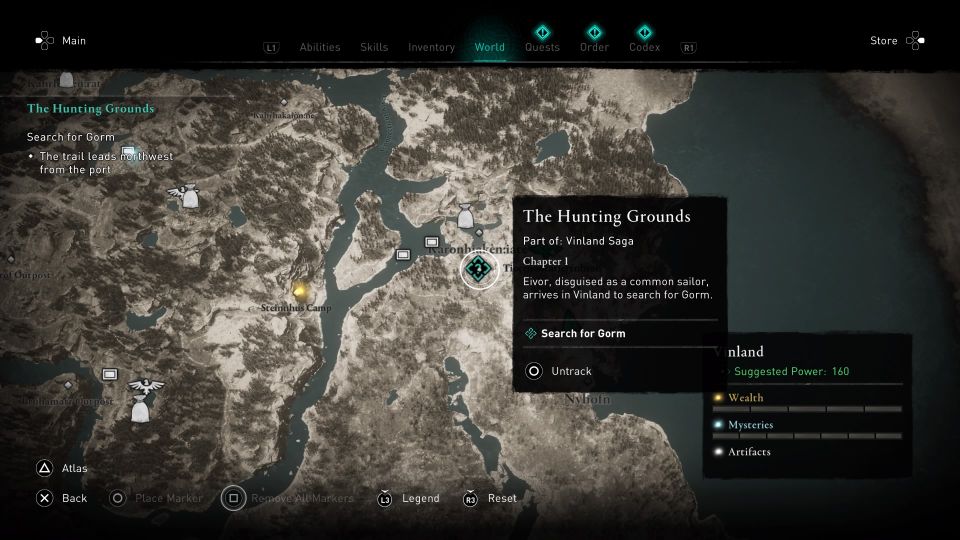 Talk to the village leader
You will reach a village if you followed the trail.
Talk to the village leader.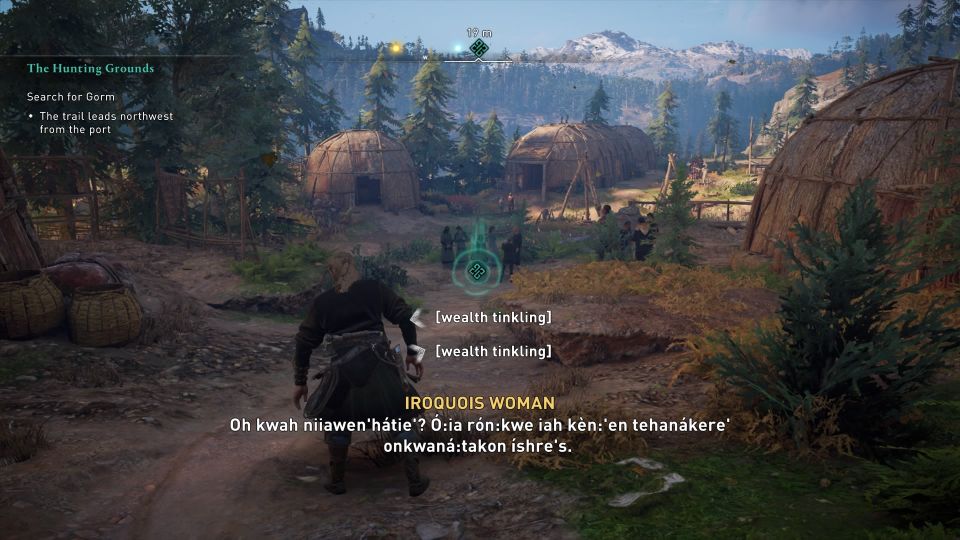 She'll then lead you to Olav who is in a cave behind the waterfall.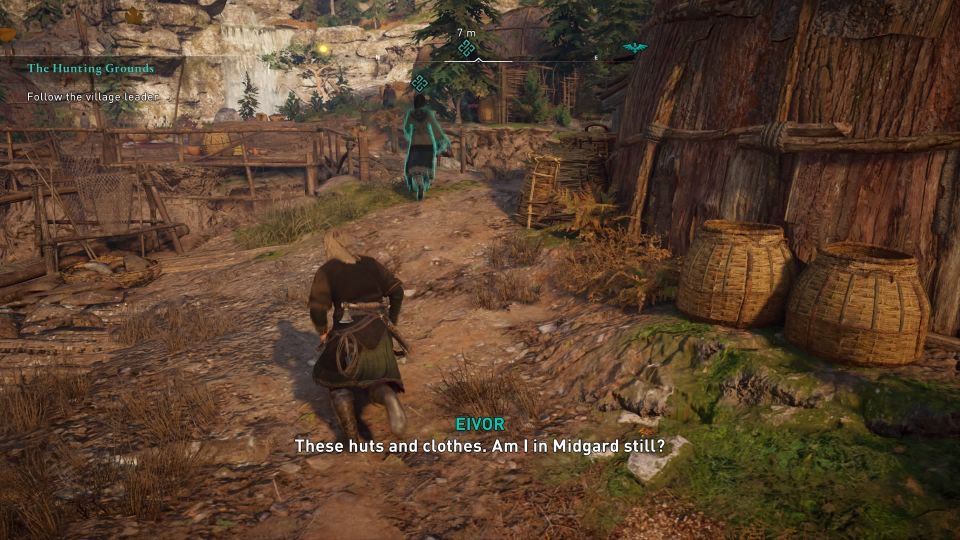 Walk with Olav
After meeting with Olav, walk with him as he tells you about Gorm. The quest ends here.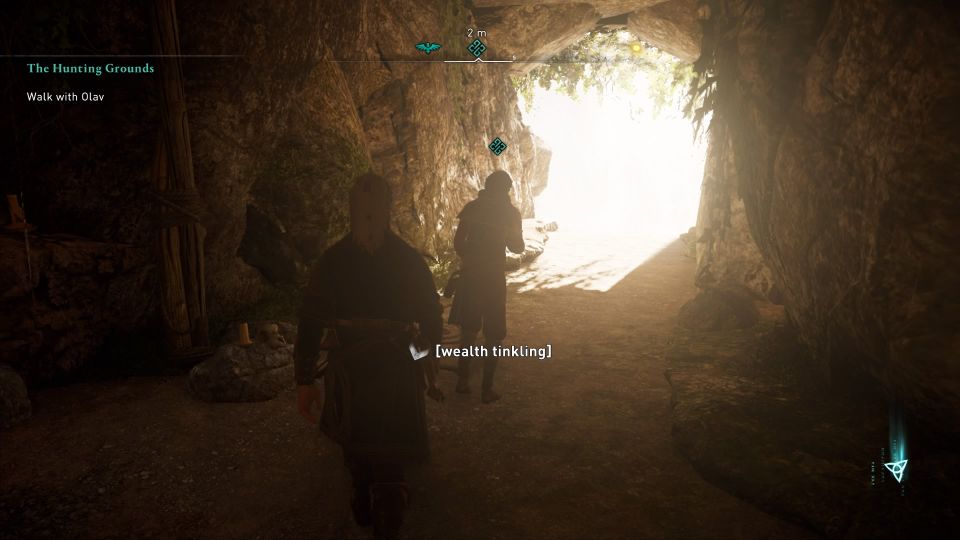 ---
Related posts:
AC Valhalla: In A Strange Land (Quest Walkthrough)
Assassin's Creed Valhalla: How To Find The Baldric (Location)
Assassin's Creed Valhalla: How To Find The Scabbard (Location)