Man of Mystery is a quest under Ravensthorpe in Assassin's Creed Valhalla.
You need to find out who is named Guthban in your settlement.
Here's a walkthrough of Man of Mystery in AC Valhalla.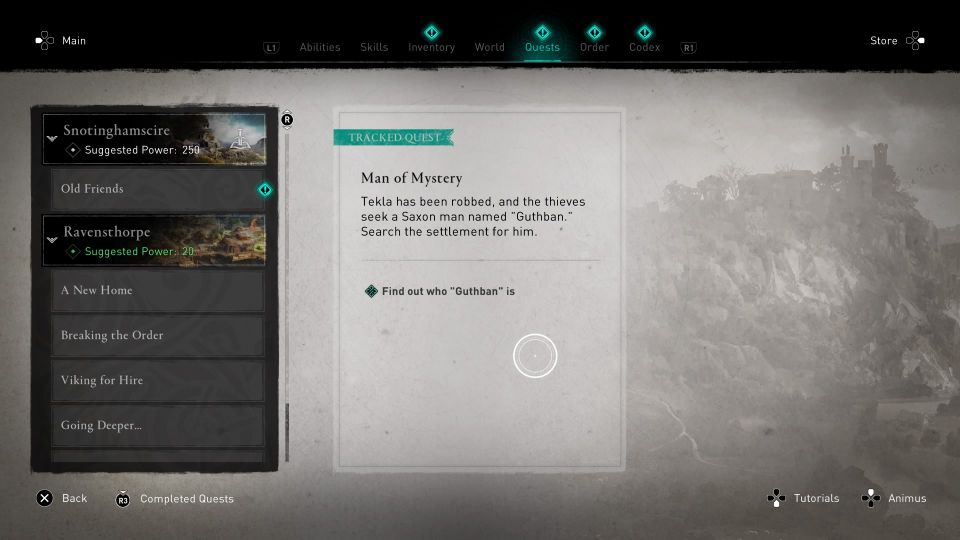 To begin the quest, talk to Tekla who is at your longhouse. She'll claim that she was robbed and the robbers mentioned the name Guthban.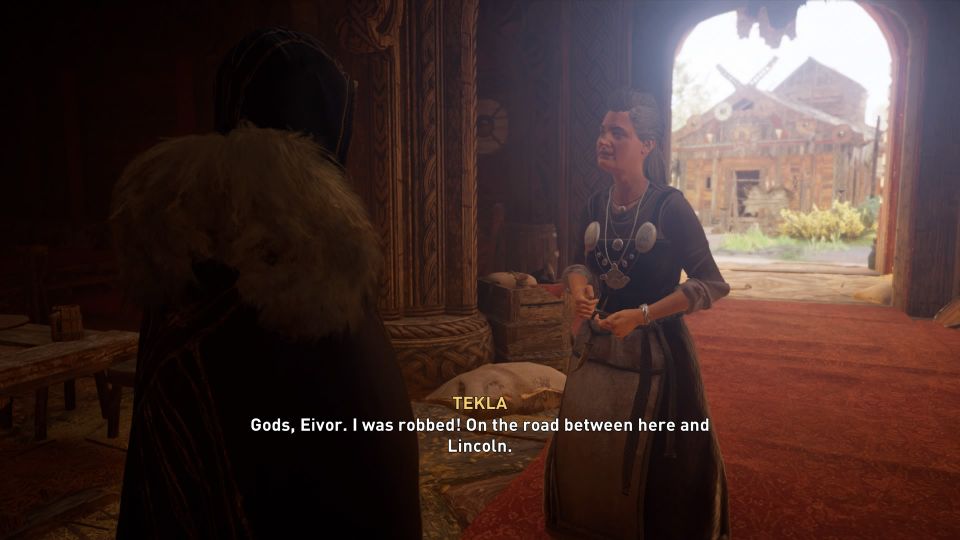 Find out who Guthban is
The person you're looking for is Tarben. He is the baker at the bakery shop in your settlement. The bakery is facing the river.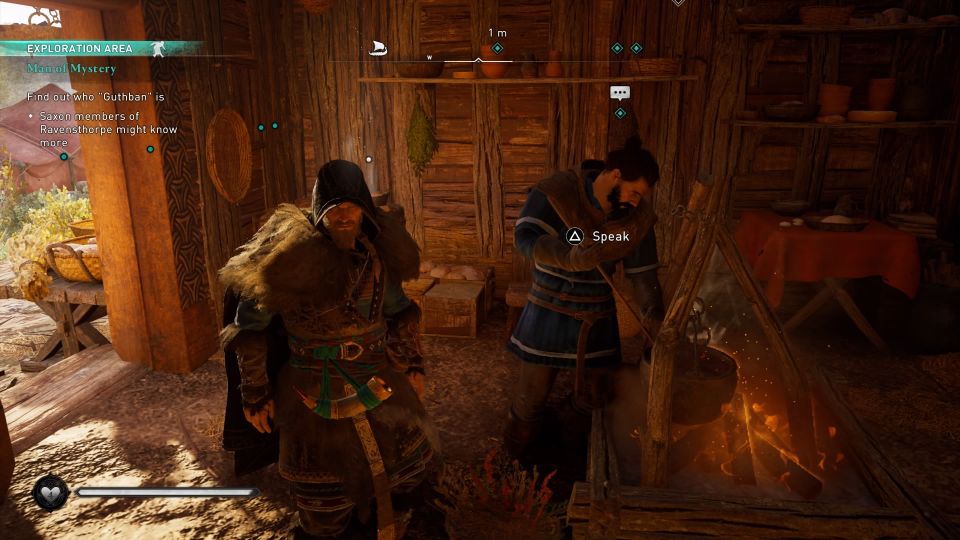 Once you're ready, talk to Tarben again to head to his old bandit hideout.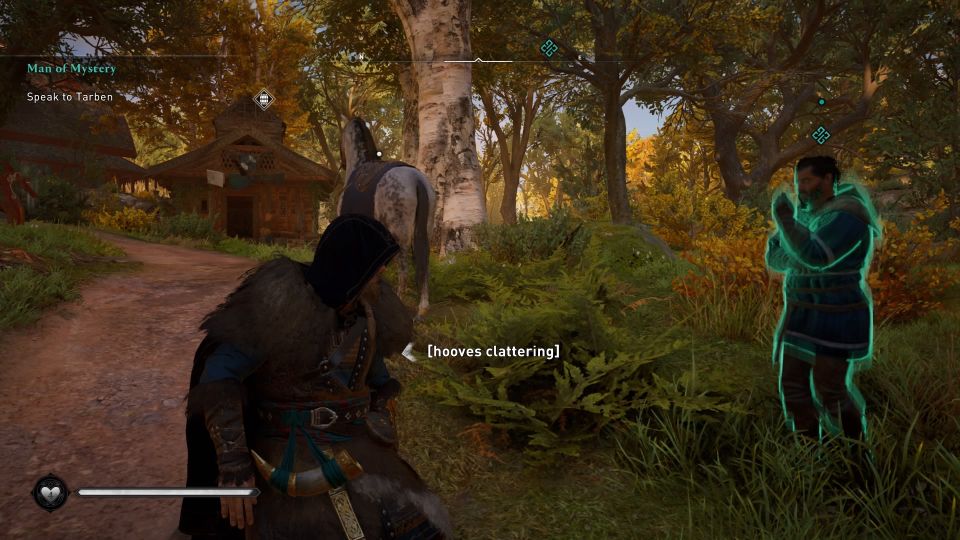 Follow Tarben
Get a horse and follow Tarben all the way to his old bandit hideout.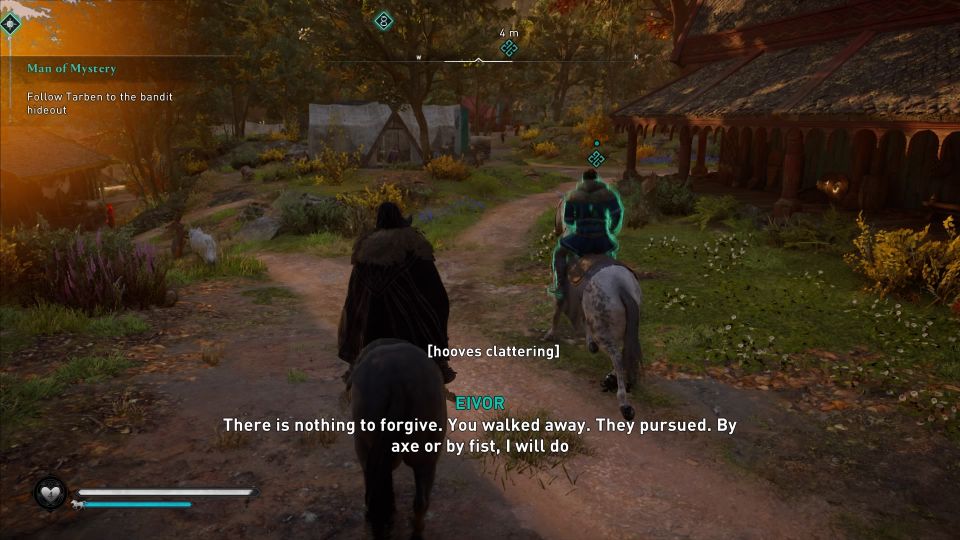 Speak with the leader
Once you reach the house, enter and talk to the leader inside named Wilf.
He will agree to stop bothering Tarben if you help him to recover goods from an enemy camp.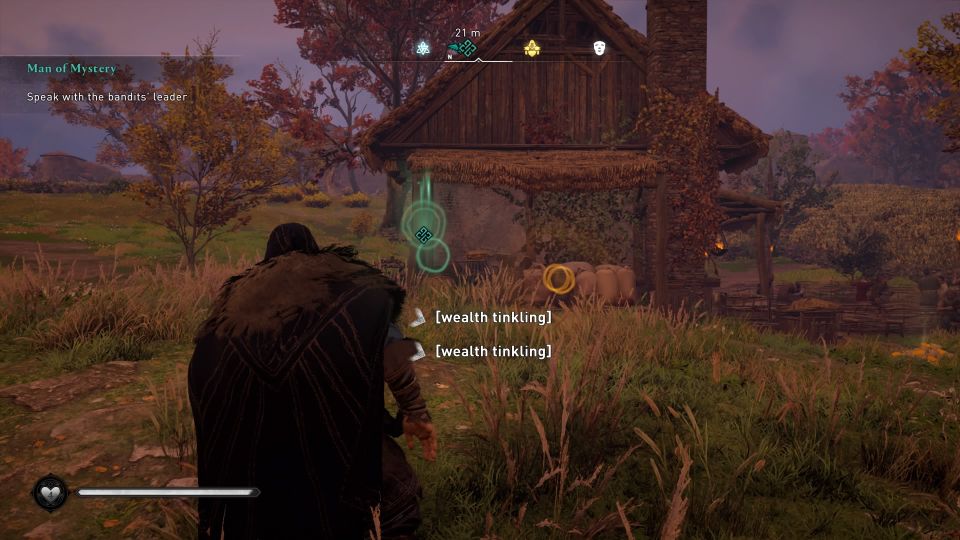 Recover the goods
Head to the location shown below, marked by the quest symbol.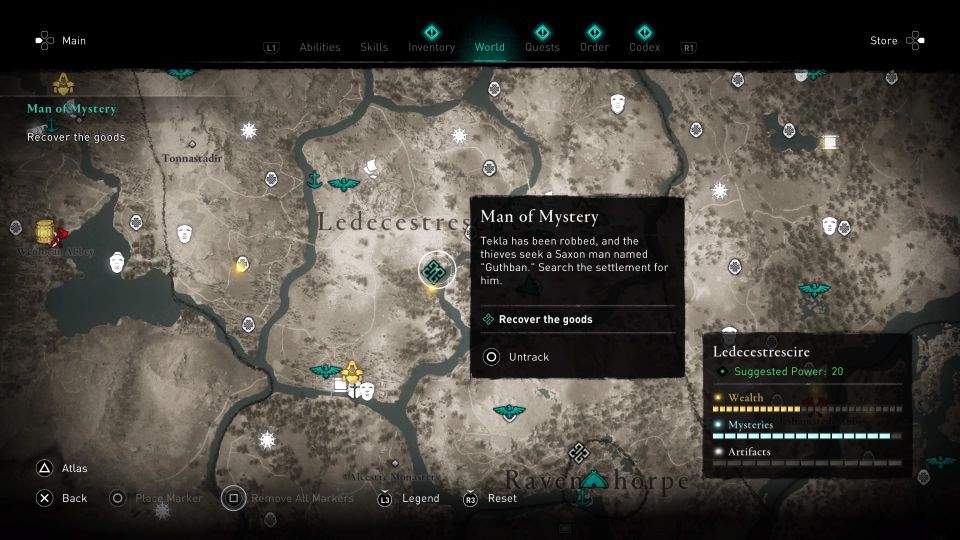 You will reach a heavily guarded camp site. You can try to enter stealthily to recover the goods.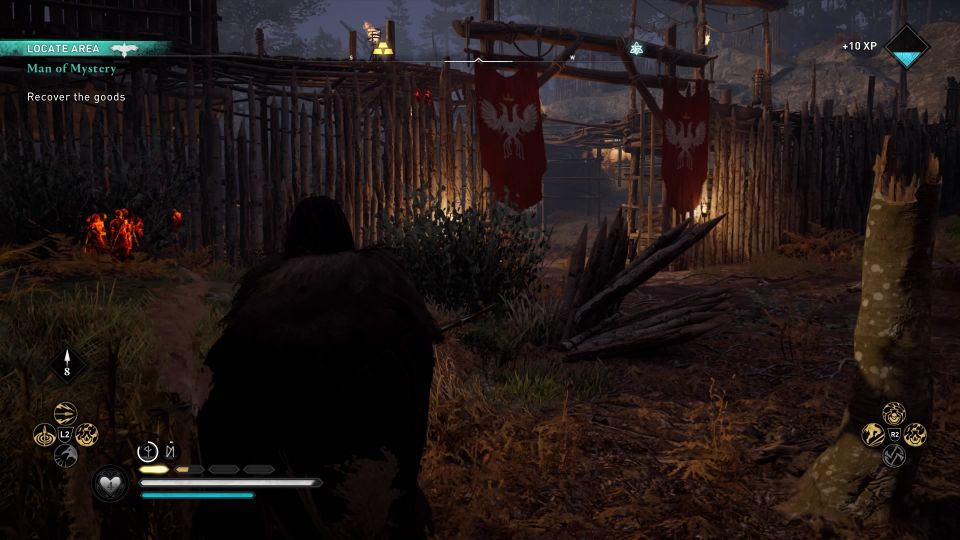 If you get spotted, you can just blow the horn and call your crew members for a raid.
They will help to fight the enemies while you recover the goods.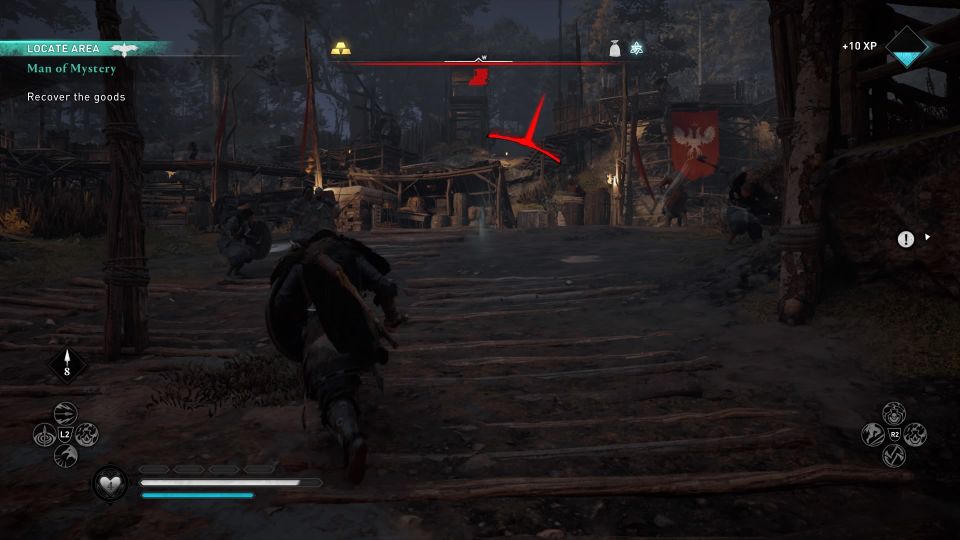 The goods is in the crate in the middle of the camp.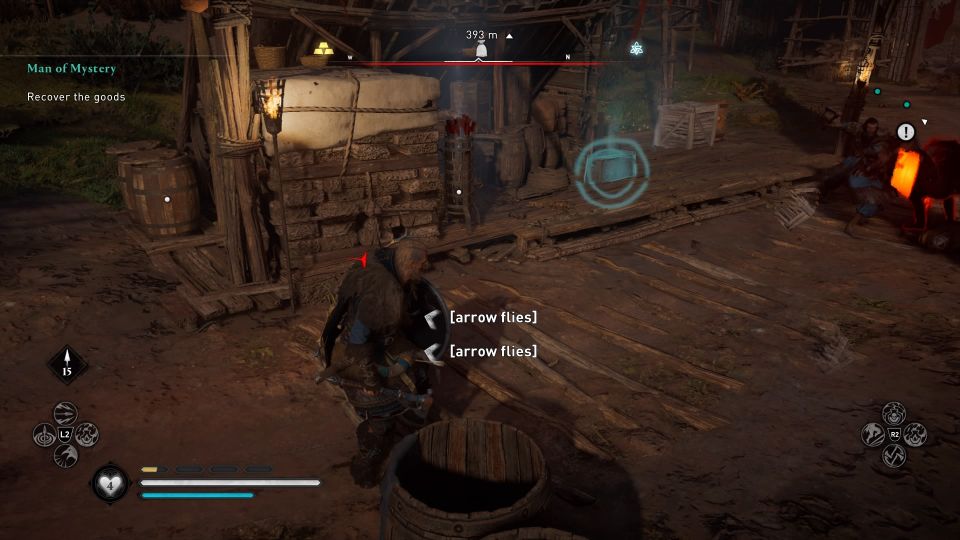 Return the item
After taking the item, go back to Wilf to deliver the item. Wilf will agree to let Tarben go.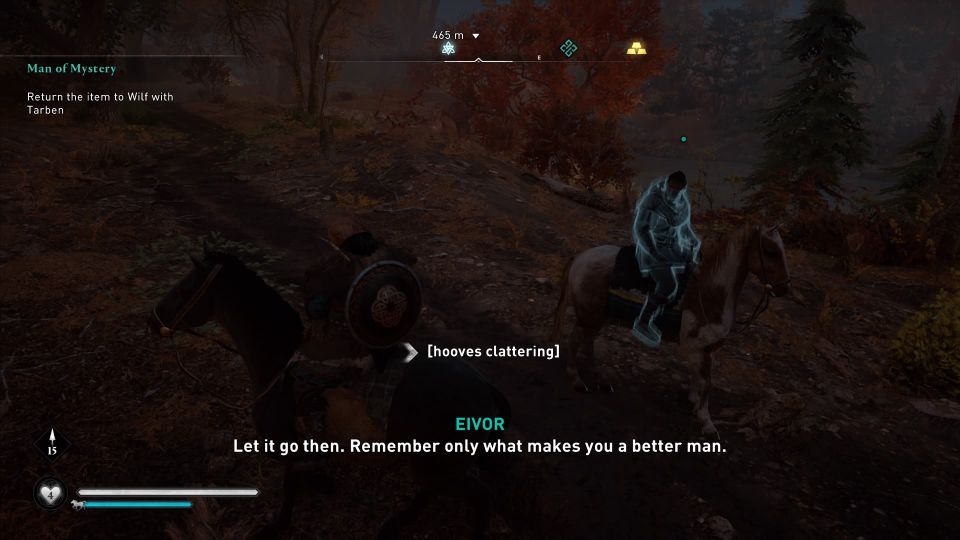 Escort Tarben
Now, head back to the settlement with Tarben. The quest ends after you reach the destination.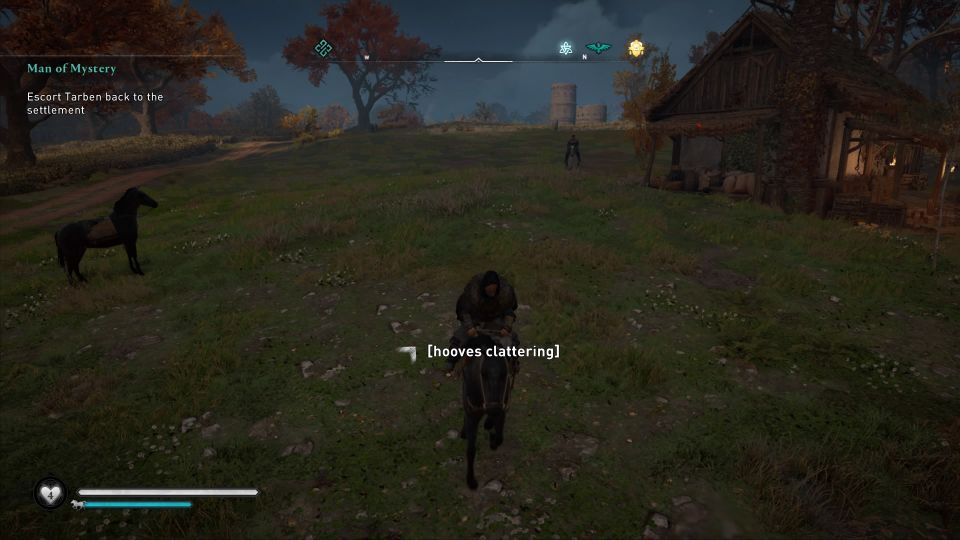 ---
Related posts:
AC Valhalla: Reporting On Wincestre Walkthrough
Assassin's Creed Valhalla: Impaling The Seax Walkthrough