The Stolen King is a quest in Glowecestrescire in Assassin's Creed Valhalla.
After meeting the druid, you have to rescue Tewdwr from a camp.
Here's a walkthrough of The Stolen King in AC Valhalla.
Suggested power: 220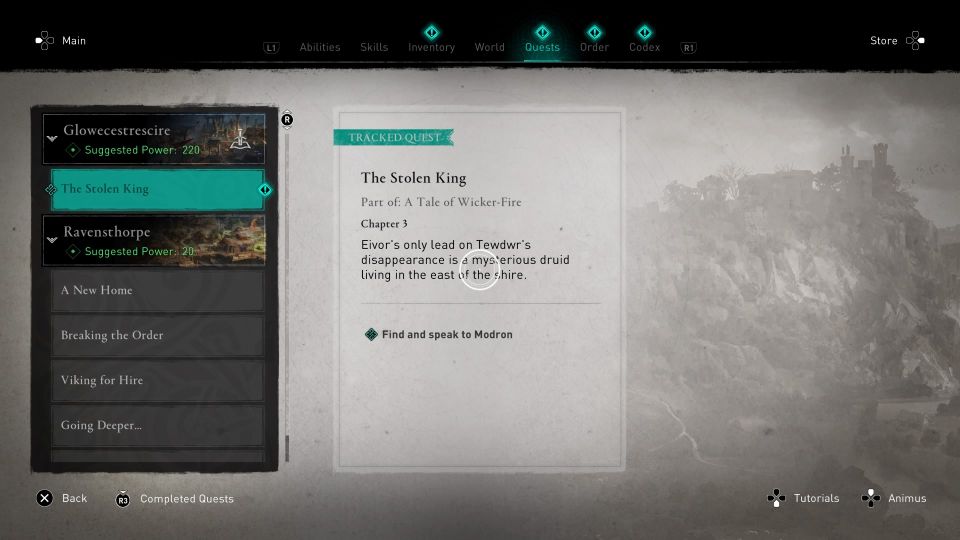 Meet Modron
To begin, get to Modron's location. Her location is shown in the map below, marked by the quest symbol.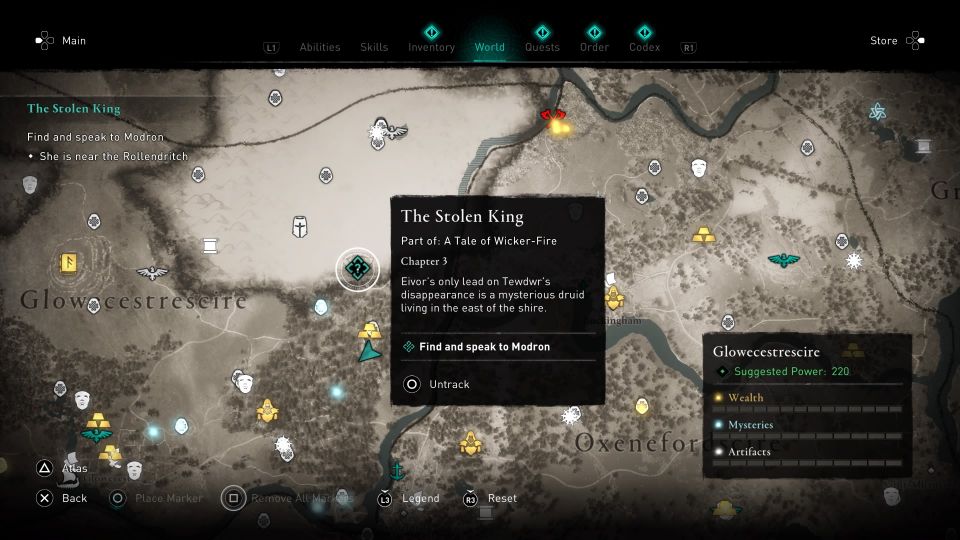 You will see her in Rollendritch, a standing stones mystery. Talk to her.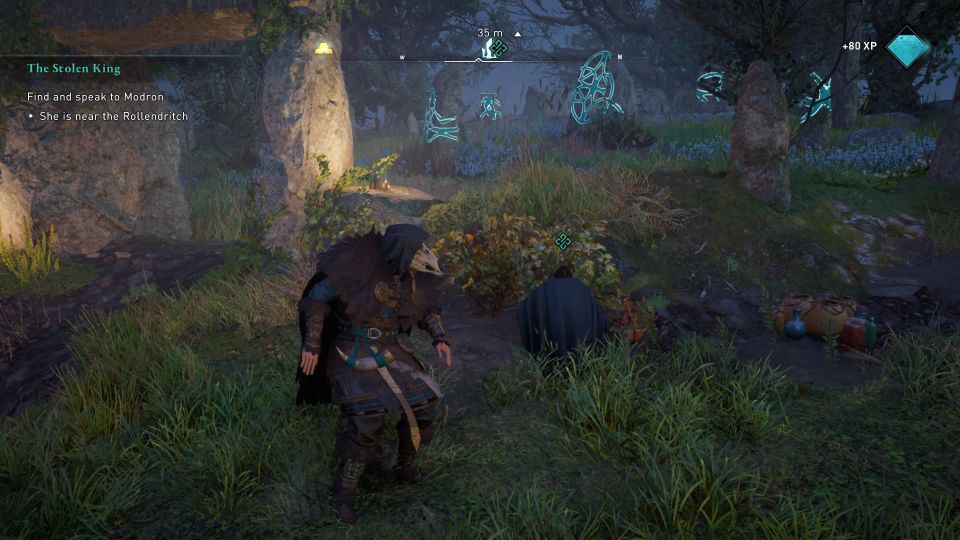 Follow Modron
Next, follow her as she leads you near the camp.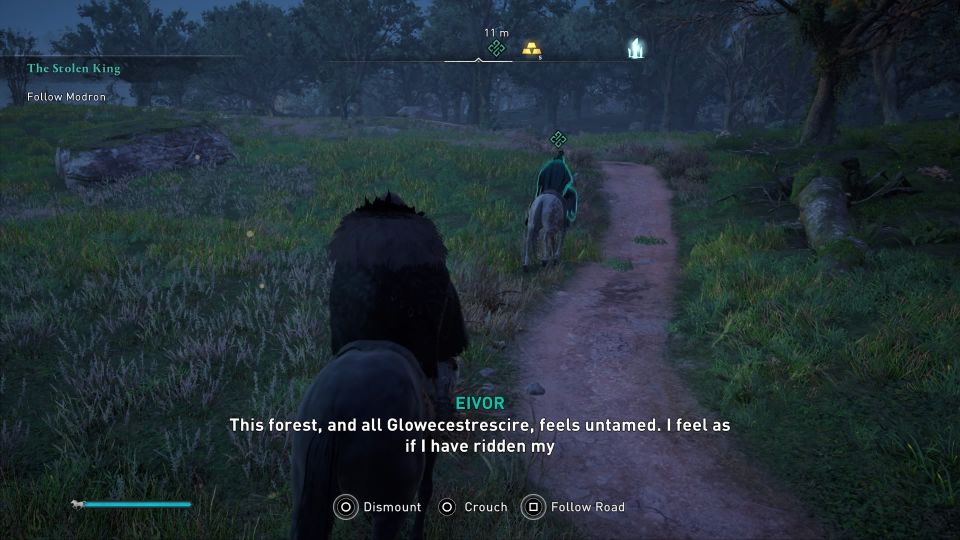 Head to Thieves Warren
Modron will leave you after some time. Get to Thieves Warren yourself.
The location is shown in the map below, marked by the quest symbol.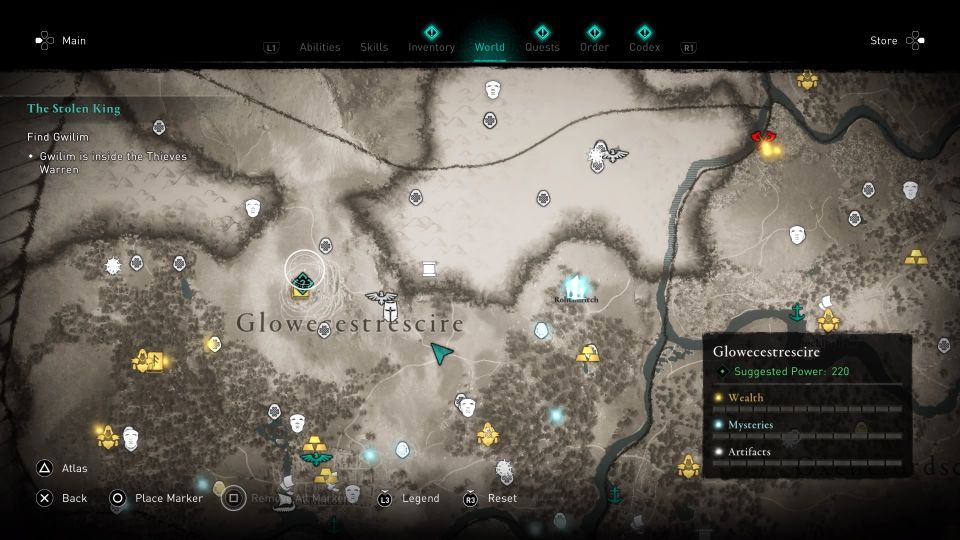 Find Gwilim
Once you've reached, you will see many guards.
To enter the place quietly, use the underground passage just below the watchtower (image below).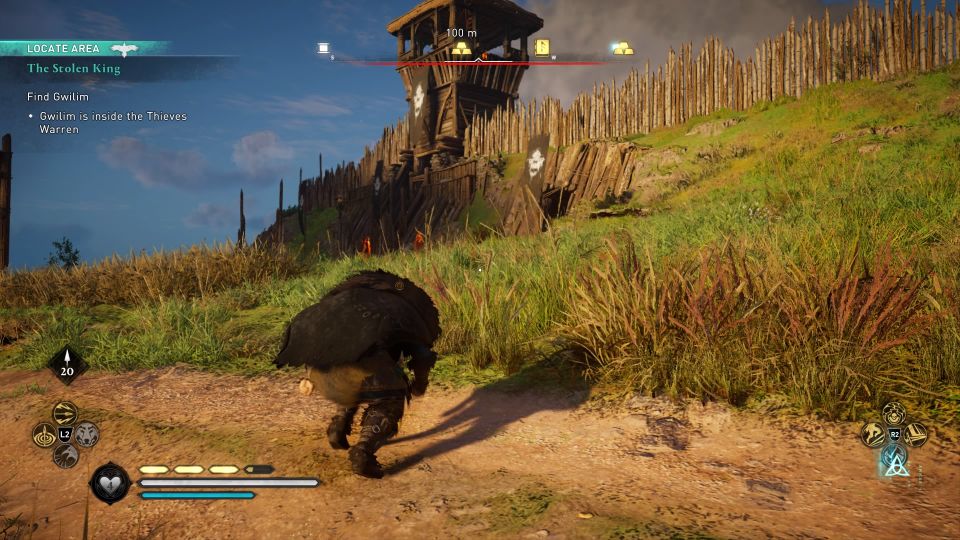 You will find Gwilim hiding inside a hut.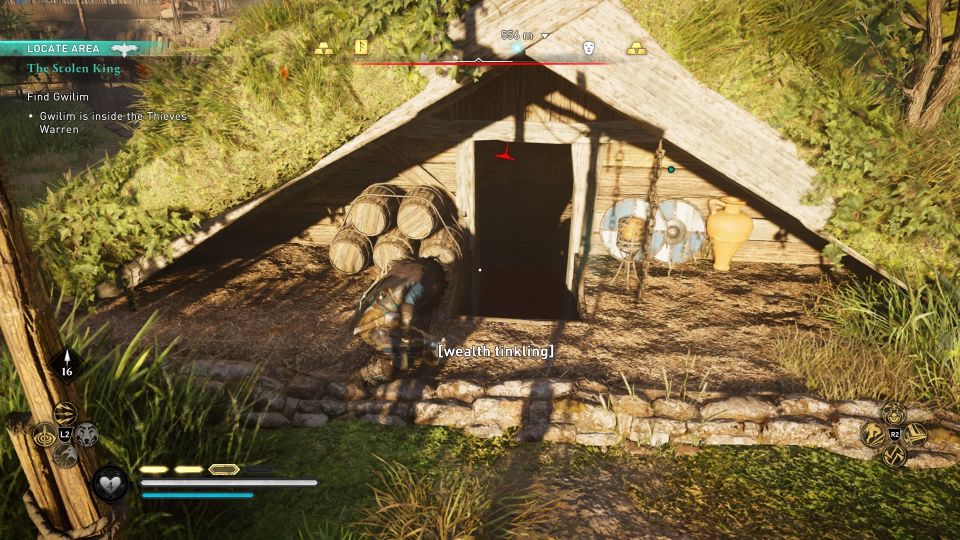 You will find Tewdwr inside as well.
Get the book of knowledge (optional)
Before leaving, you may want to get the book of knowledge. It's easily accessible.
Just use the pits and you'll be able to climb into the room with the book.
There's also a guard inside.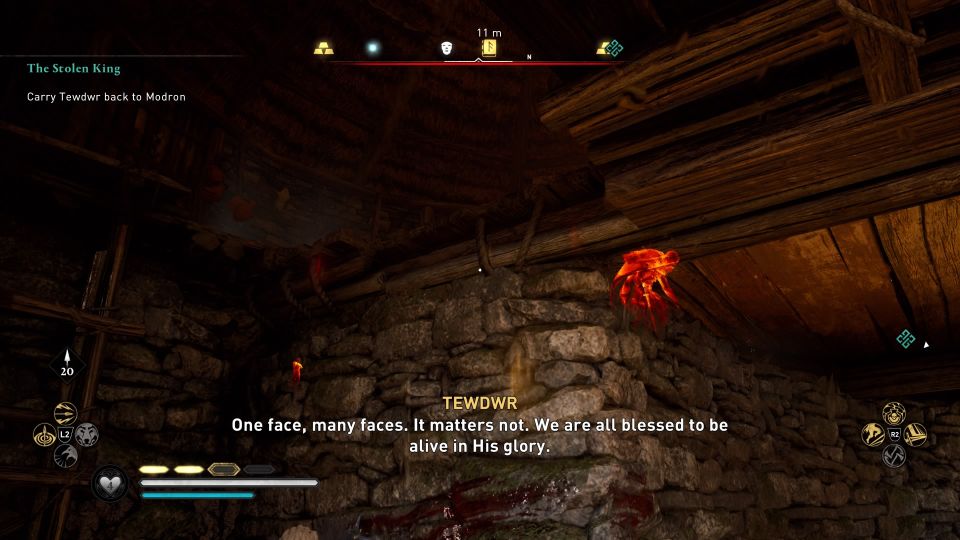 The book of knowledge will grant the Vengeance of Thor ability.
Take the book and you can leave from the front door after destroying the lock.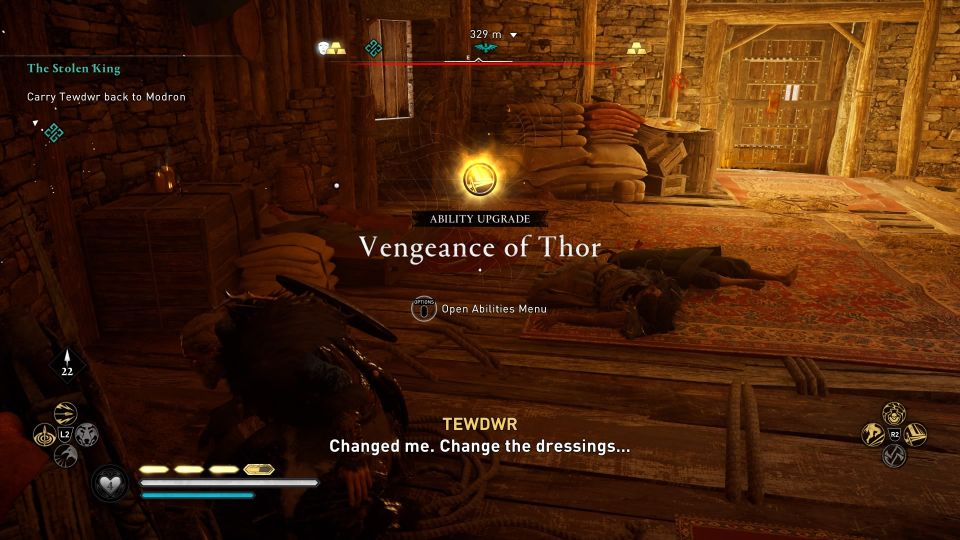 Carry Tewdwr back to Modron
Now, head back to Modron. You'll have to carry Tewdwr with you.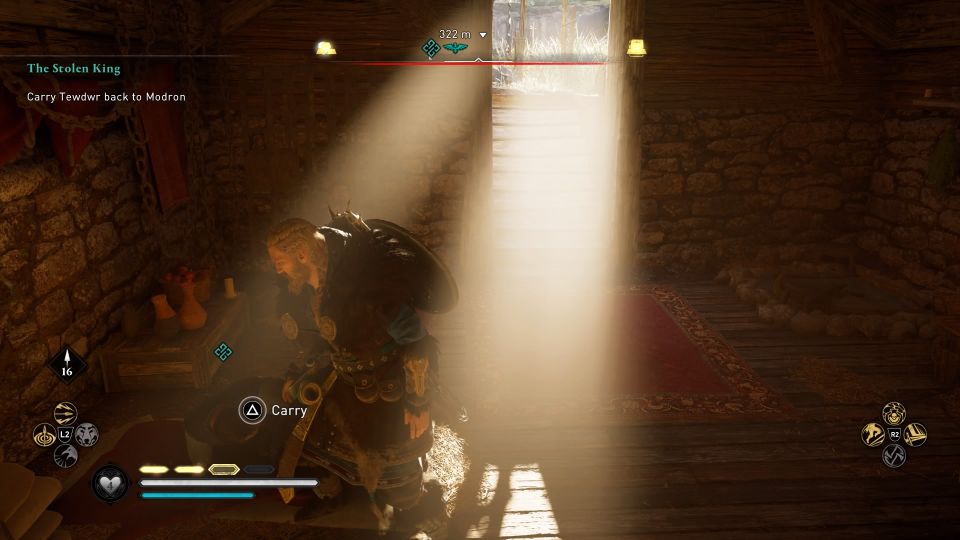 Modron is at a shire. The location is just south of Thieves Warren, as shown in the map below.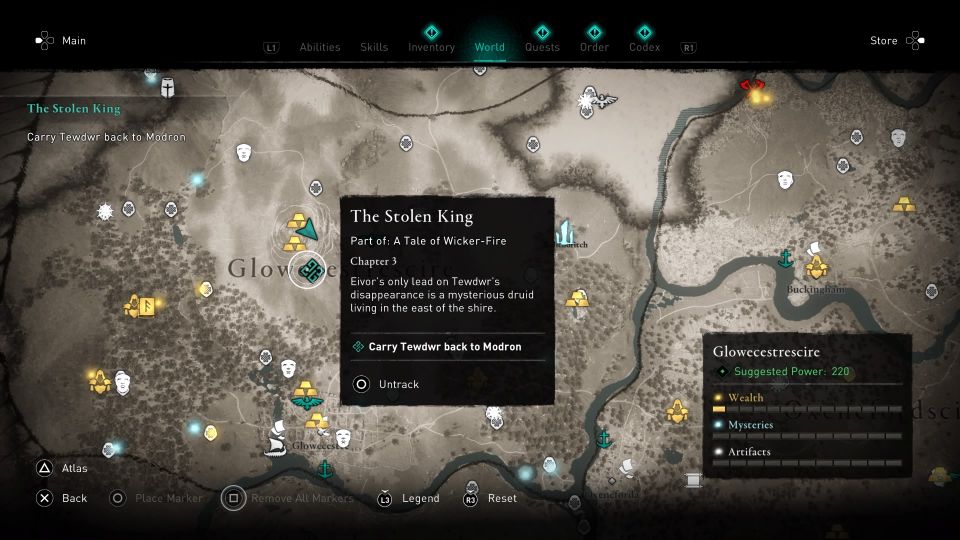 You will see her waiting under a big tree.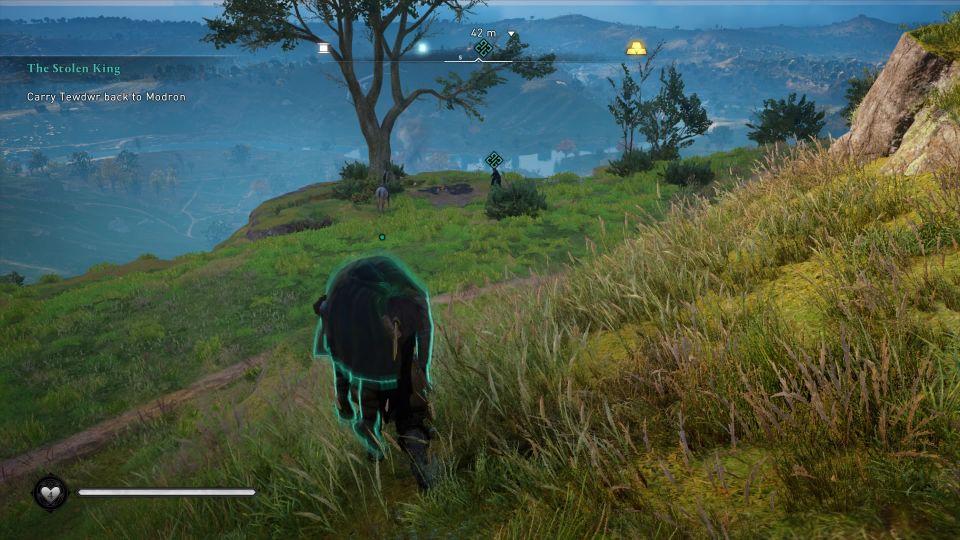 Conversation choice
Modron will ask what you would do with Cynon, and you can answer any of the options. They probably do not affect the outcome later.
You can either say:
I chose the last one, and Modron will ask you to decide what you must.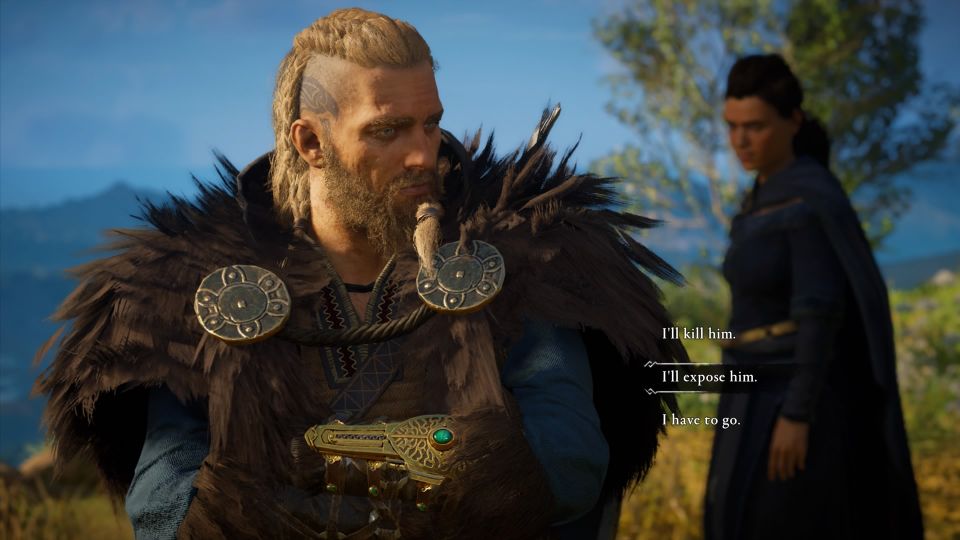 The quest ends here.
---
Related posts:
Assassin's Creed Valhalla: Clues And Riddles Walkthrough
AC Valhalla: The First Night Of Samhain Walkthrough
AC Valhalla: Thornburg Henges Animus Anomaly (Eurvicscire) Guide