Clues and Riddles is a quest under Glowecestrescire in Assassin's Creed Valhalla.
Your task is to find out what happened to Tewdwr and visit the druid.
Here's a walkthrough of Clues and Riddles in AC Valhalla.
Suggested power: 220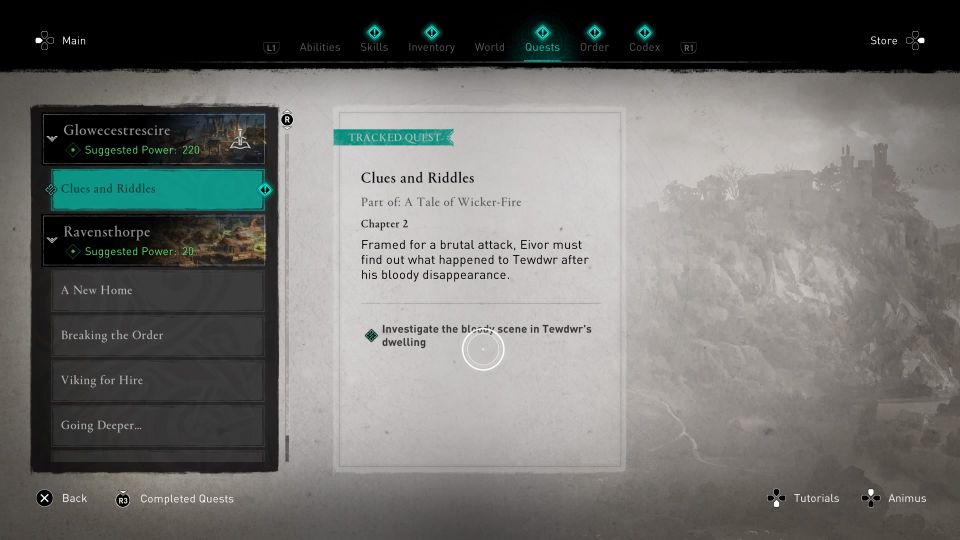 Investigate the clues
After waking up from drinking, Tewdwr has disappeared and his guards were killed.
Examine the clues.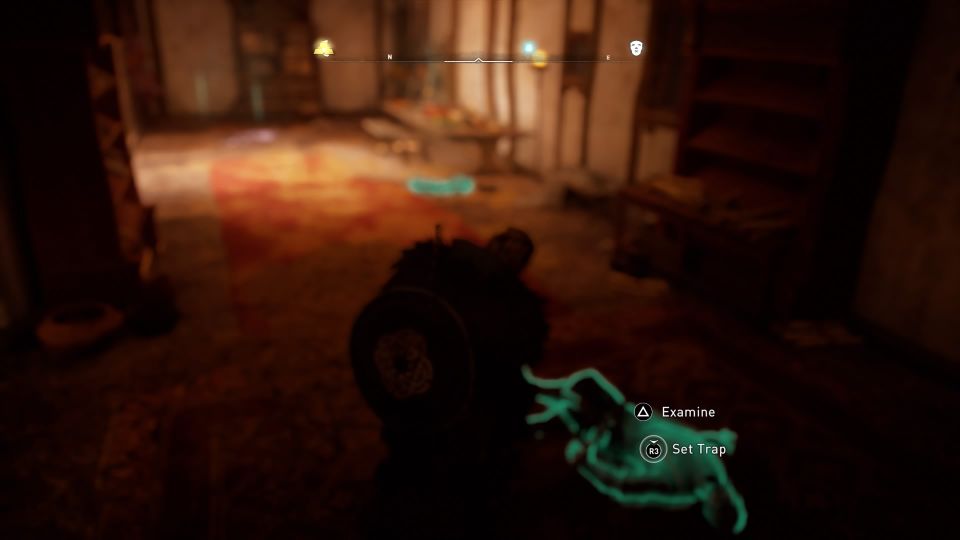 Move the shelf and head to the next room.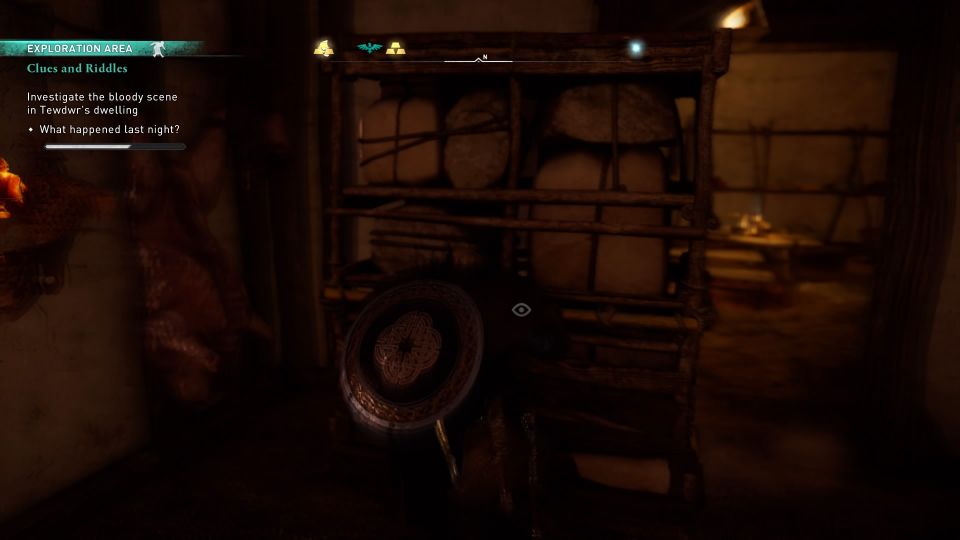 You'll see a clue on some pots. Destroy the pots and you'll find something.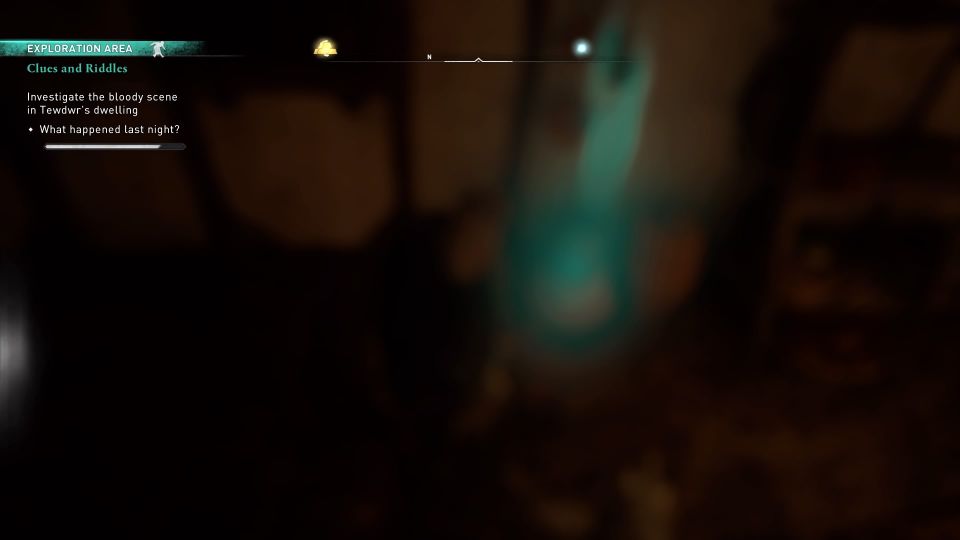 Find and speak to Modron
Head towards Modron's location as shown in the map below.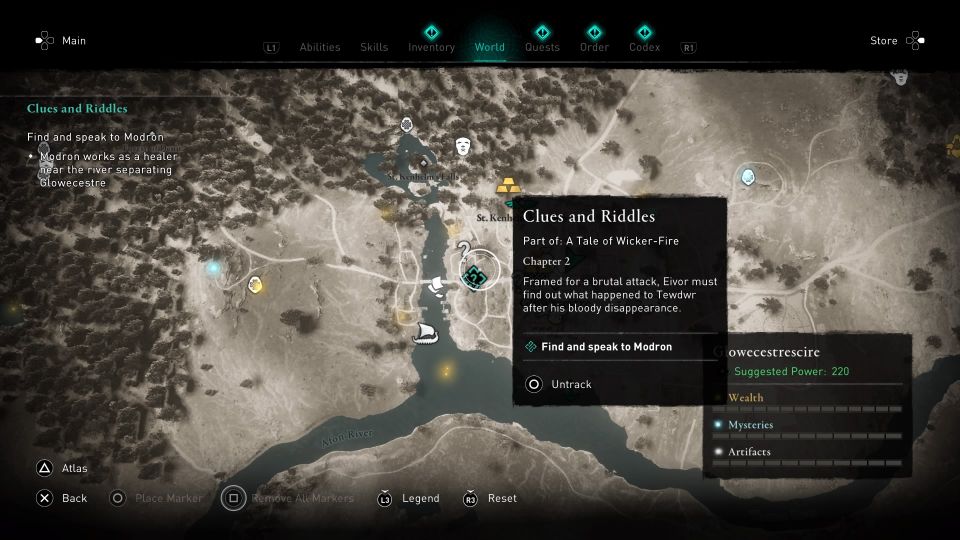 After you exit the house, you will see Cynon waiting outside falsely accusing you of murder.
Get rid of the guards and look for Modron.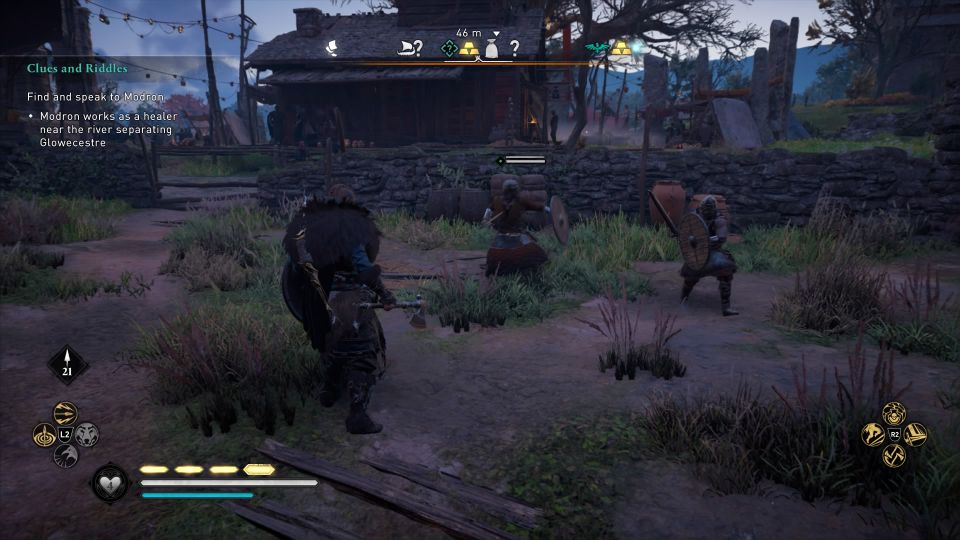 Talk to her.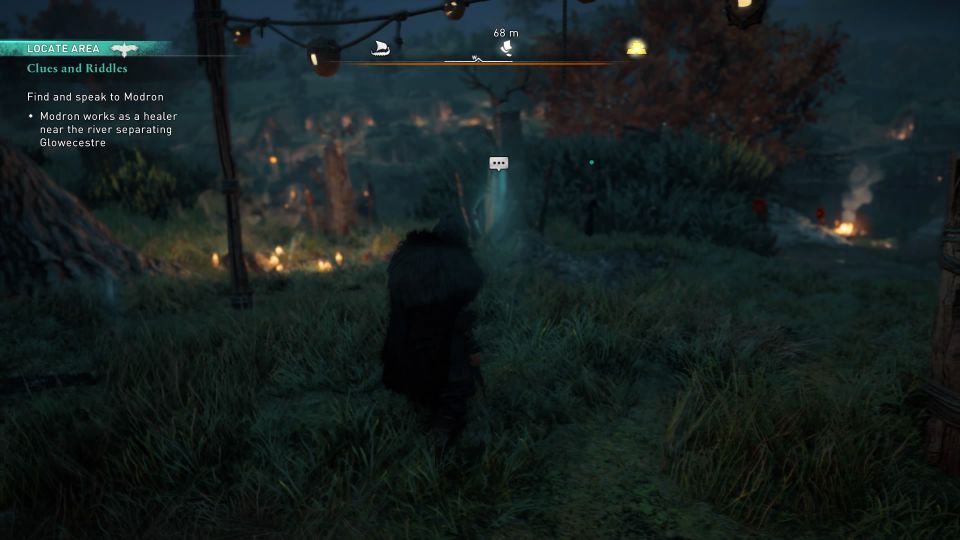 Meet Halewyn the Druid
Modron will point you towards a druid. Get to the location shown in the map below, marked by the quest symbol.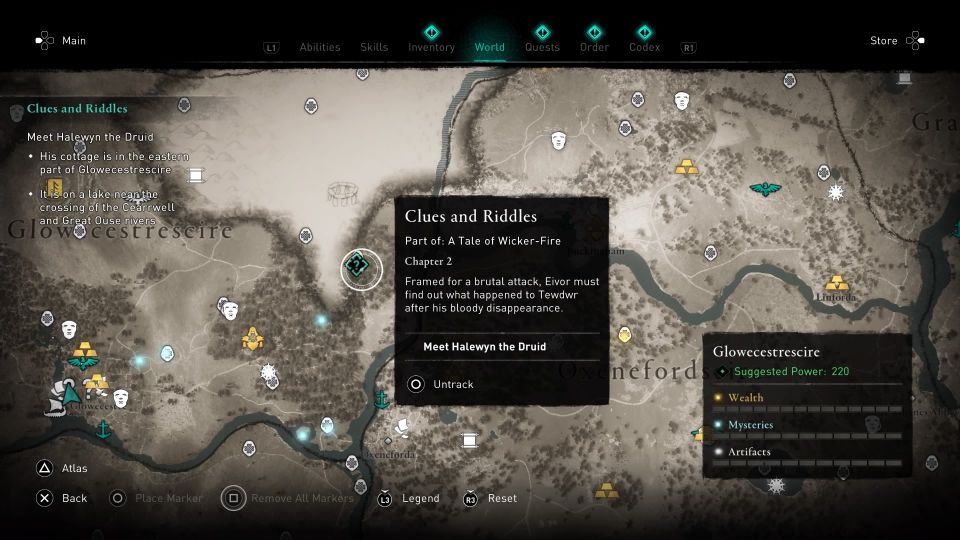 You will reach a house surrounded by straw men.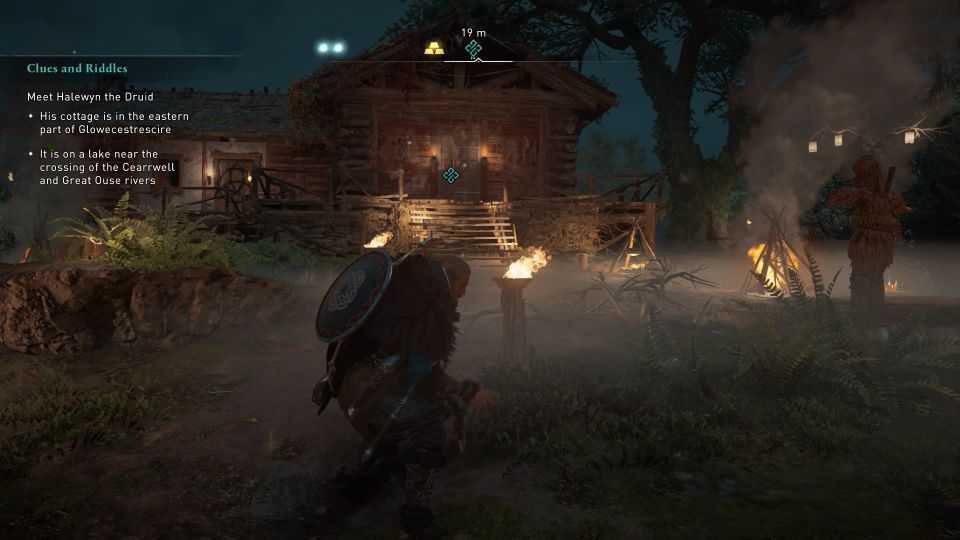 To enter the house, put on your mask first. Just choose the 'cloak' option in your inventory wheel.
Knock on the door and he'll open it.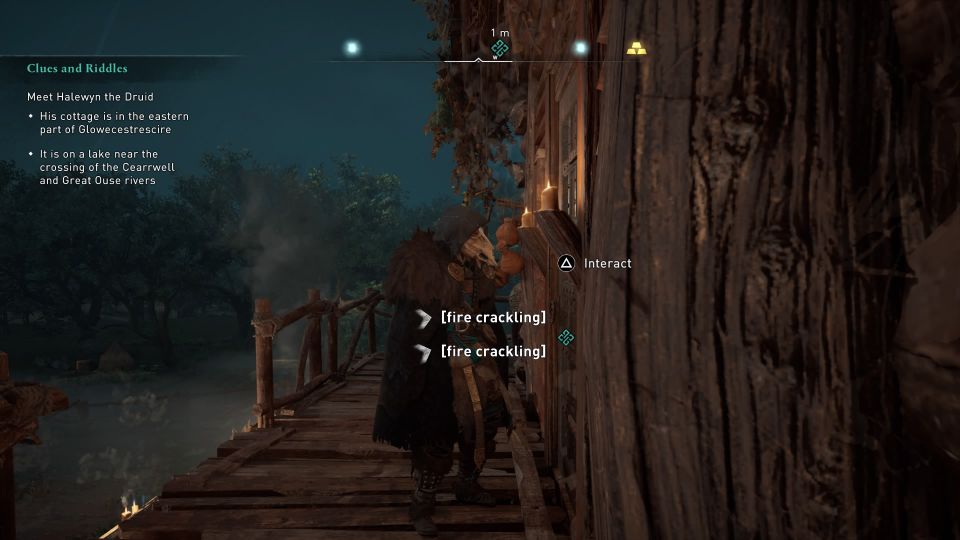 Help Halewyn prepare for his ritual
Next, you have to burn all of the straw men outside the house. Most of it are in front of the house and there's one straw man at the side.
Use your torch to burn.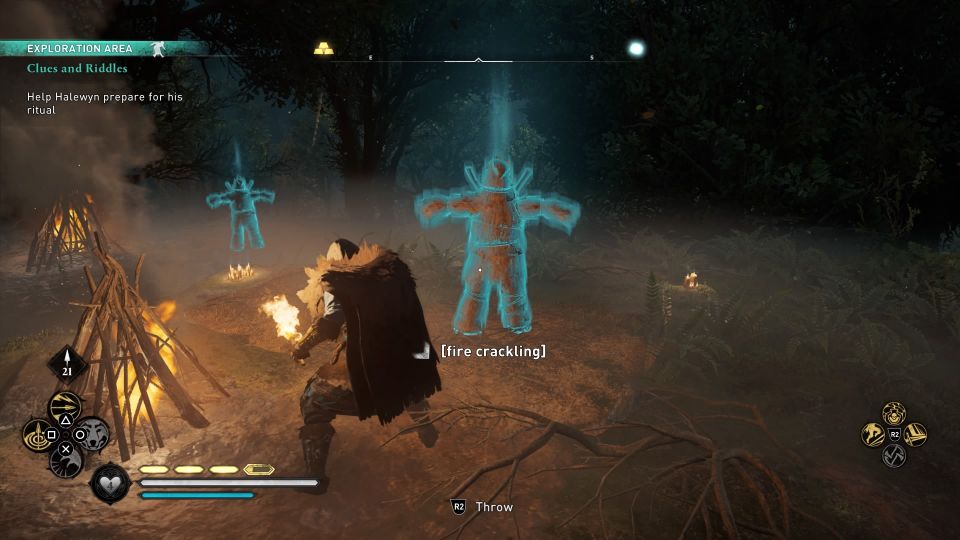 Solve the riddle
Halewyn will then ask you a riddle since Eivor claims to be a spirit of the woods.
To get the answers, you just need to examine all the clues in the house.
There are about five of them. Use Odin's sight to see them.
One of the clues is hidden under the house. For the basement clue, you have to destroy some weak wooden walls to get in.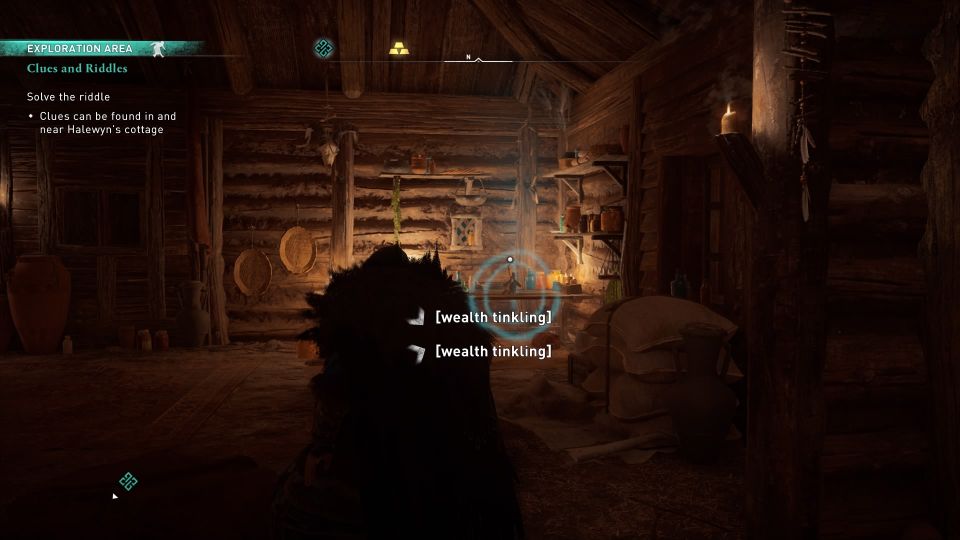 Once you have examined every clue, talk to Halewyn again and Eivor will automatically know the answer.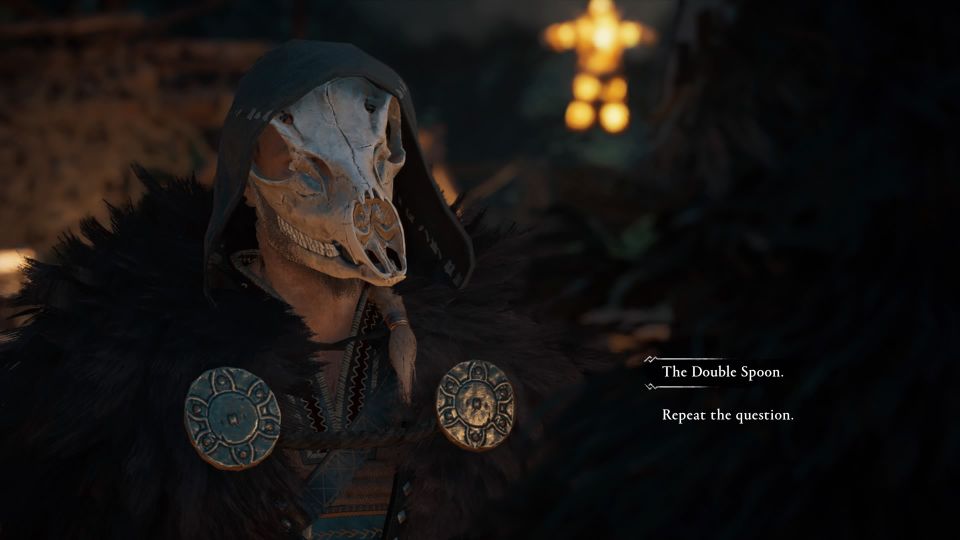 The quest ends here.
---
Related posts:
AC Valhalla: The First Night Of Samhain Walkthrough
AC Valhalla: Thornburg Henges Animus Anomaly (Eurvicscire) Guide
Assassin's Creed Valhalla: How To Find And Defeat Gotafrid Fair-Robes