Unwelcome is a short main quest in Ravensthorpe in Assassin's Creed Valhalla.
Your task is to get rid of the Saxon bandits and rescue the prisoners.
Here's a walkthrough of Unwelcome in AC Valhalla.
Defeat the bandits
This quest starts immediately after you reach the Saxon bandits.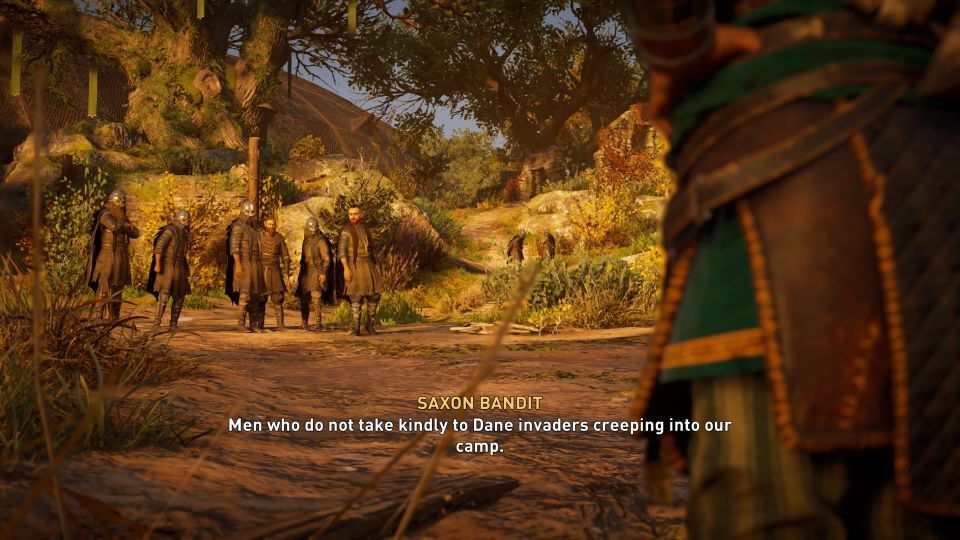 The objective is straightforward. Just kill all of the bandits in the area with the help of your crew.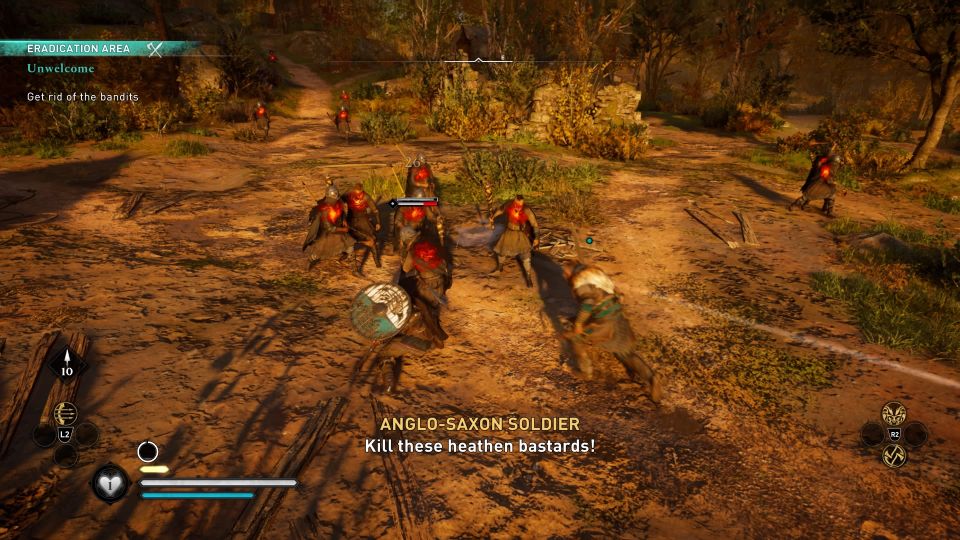 Rescue the prisoners
You will then be tasked to investigate the longhouse.
You will find two prisoners inside; one stableman and one trader.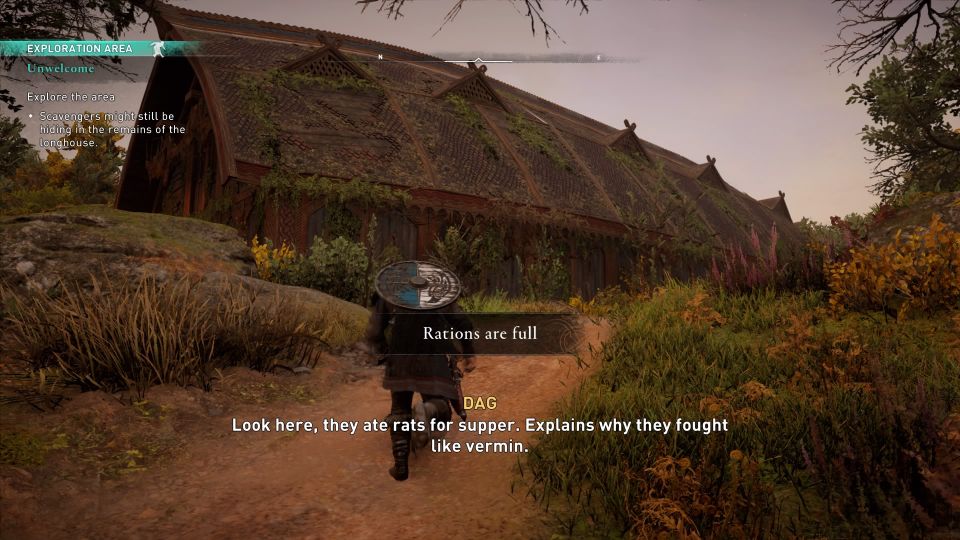 Talk to the prisoners and the quest ends after the cutscene.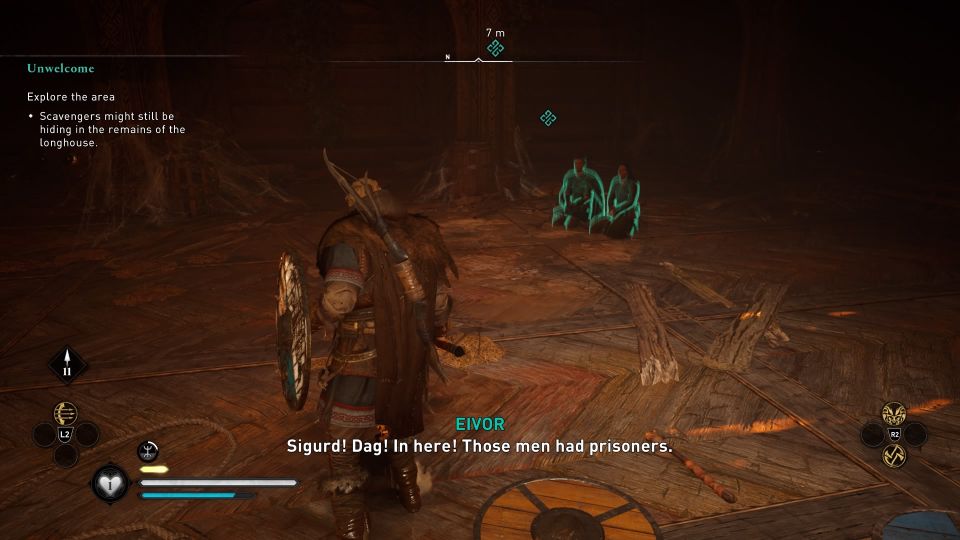 ---
Related posts:
Assassin's Creed Valhalla: The Swan-Road Home Walkthrough
Assassin's Creed Valhalla: The Seas Of Fate Walkthrough