A Wise Friend is a main quest in Ravensthorpe in Assassin's Creed Valhalla.
Your task is to meet the new arrival Valka at the docks.
Here's a walkthrough of A Wise Friend in AC Valhalla.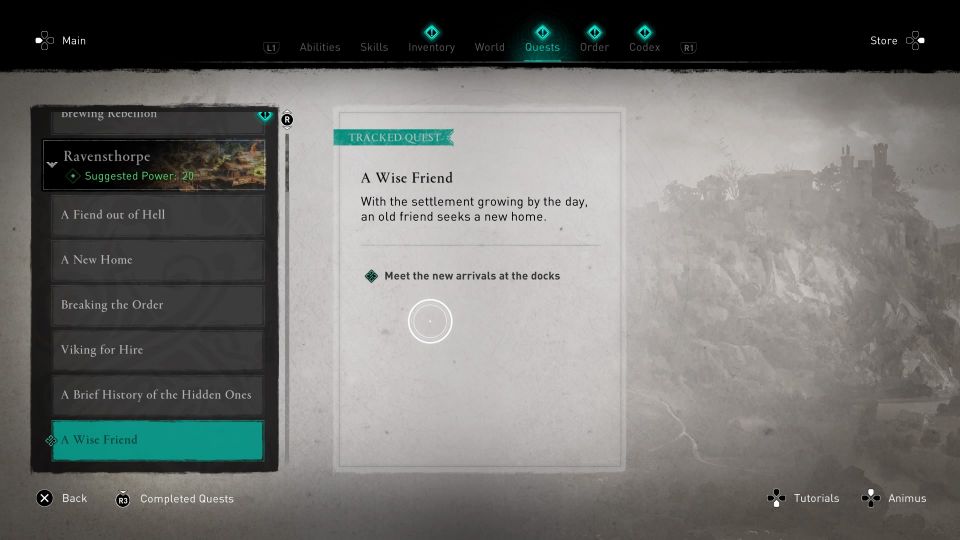 Meet Valka
Head to the docks in Ravensthorpe to begin the quest.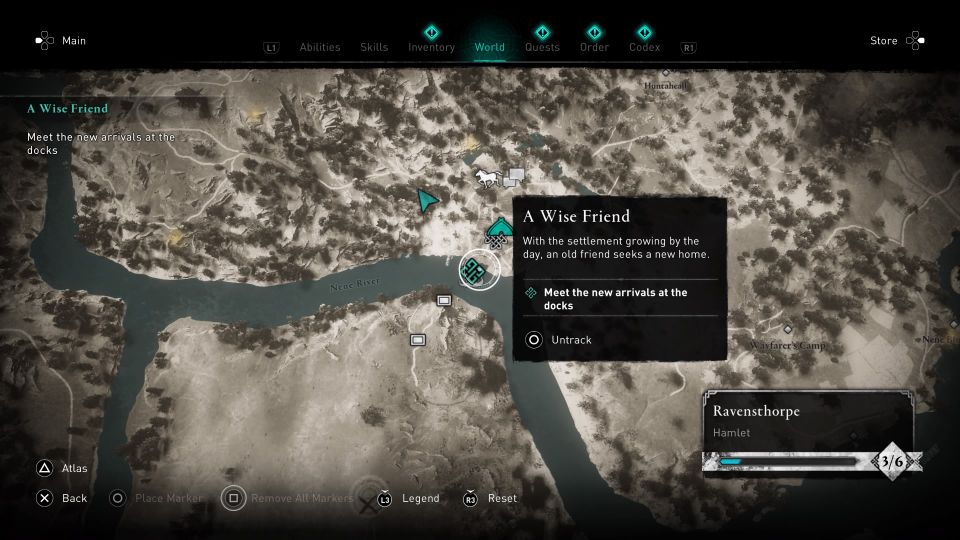 You will meet Valka here. Talk to her to welcome her to the settlement.
She came to Ravensthorpe as her mother has passed on.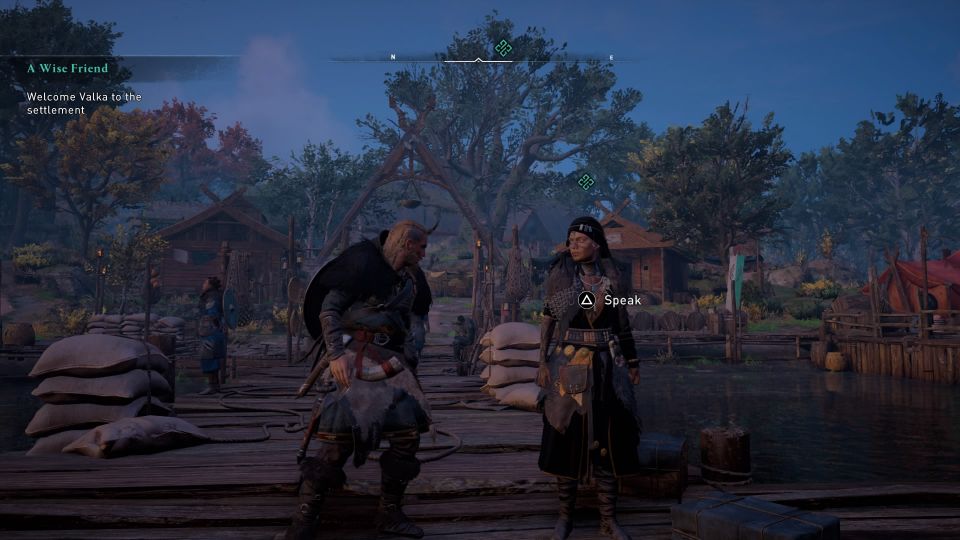 Help Valka carry her luggage
Carry the luggage she left on the docks. Follow her all the way to her new home.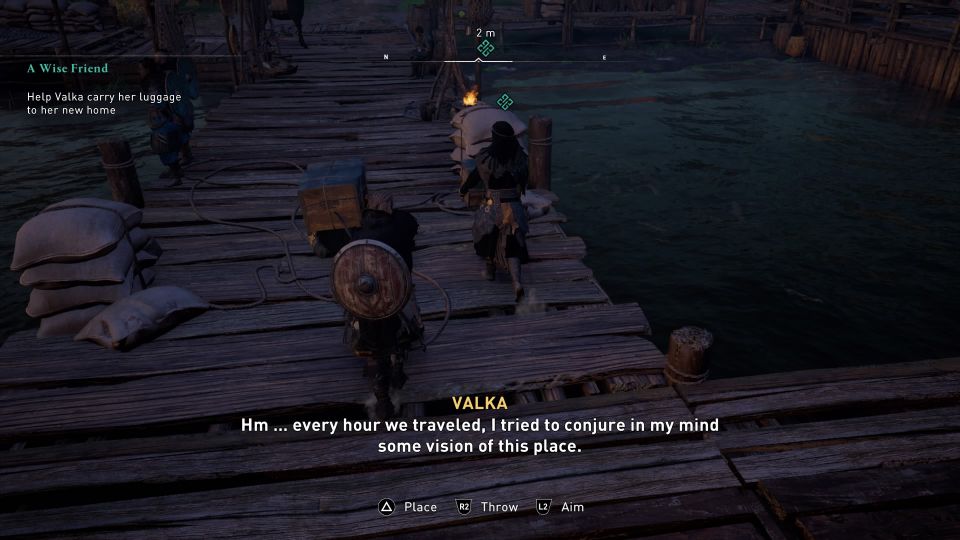 Her house is close to the waterfall at the end of the camp. Place the luggage in the hut and the quest ends here.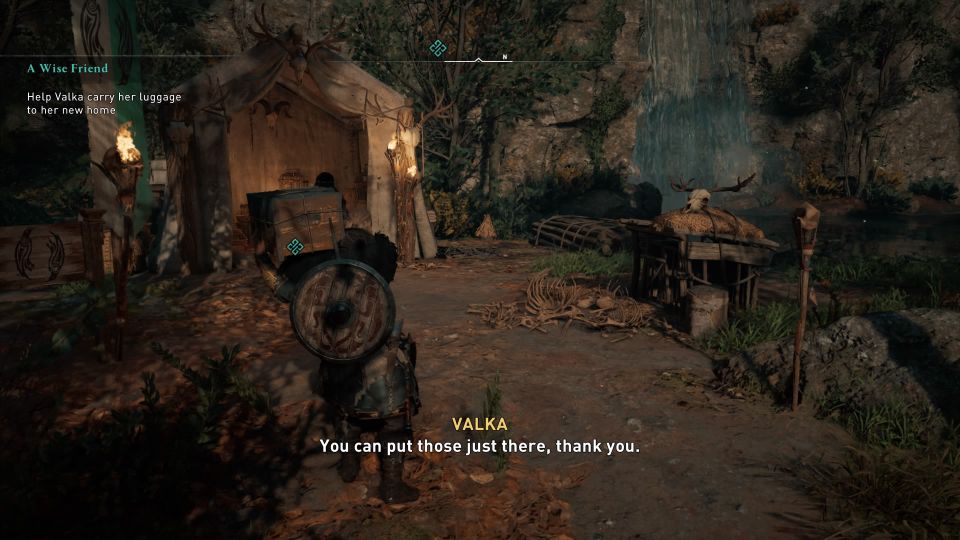 ---
Related posts:
Assassin's Creed Valhalla: Carrying The Torch Walkthrough
Assassin's Creed Valhalla: Rowan Is Right or Holger Is Right?