Carrying the Torch is a brief quest in Ravensthorpe in Assassin's Creed Valhalla.
Your task is to console Tove after hearing that Svend has passed on.
Here's a walkthrough of Carrying the Torch in AC Valhalla.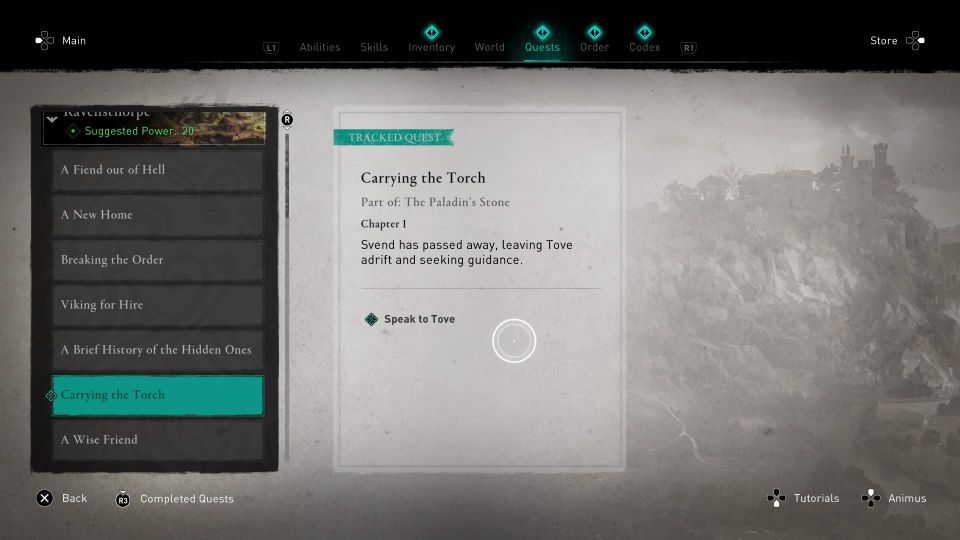 Speak to Tove
To begin the quest, talk to Tove who is in Ravensthorpe. The location is marked on the map.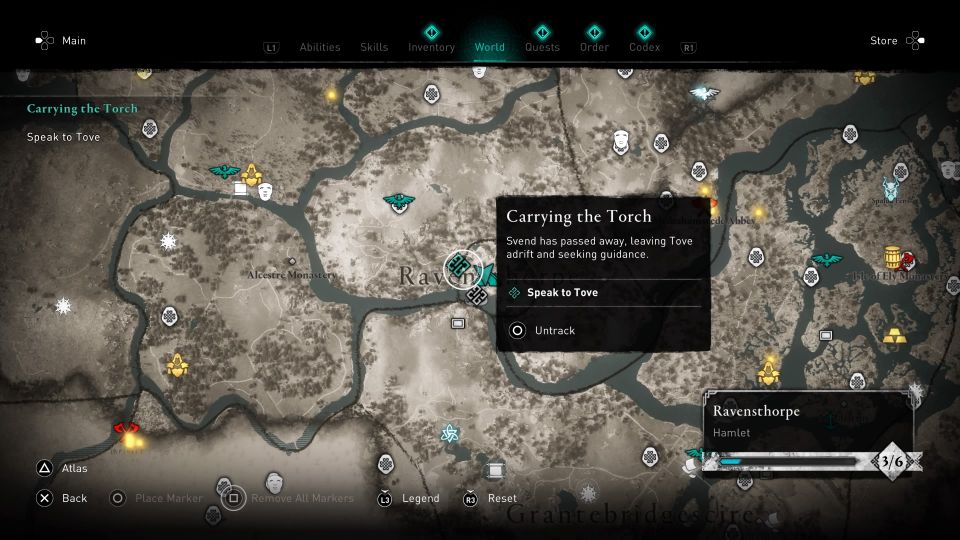 You'll see her at the graveyard.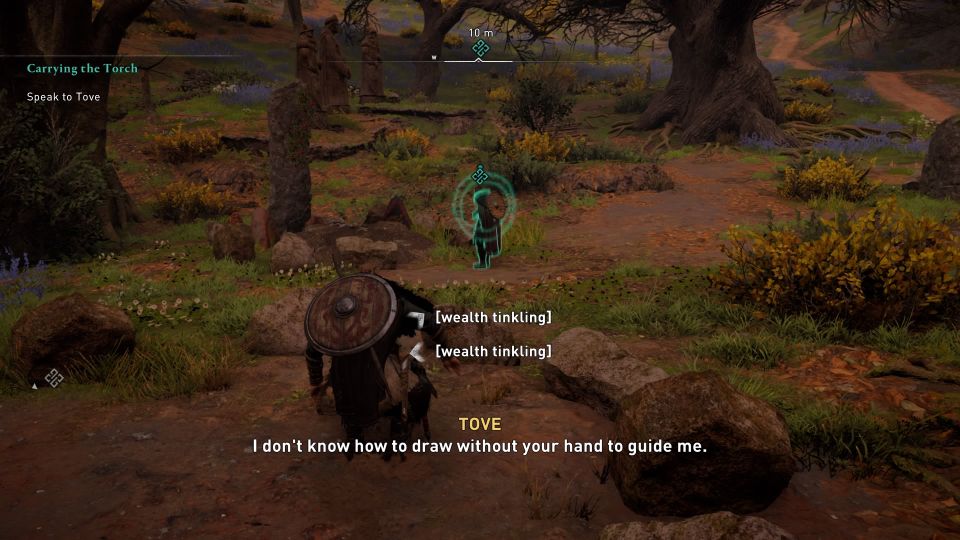 During the conversation, Eivor will pretty much try to console Tove to continue with Svend's craft work.
The quest ends here.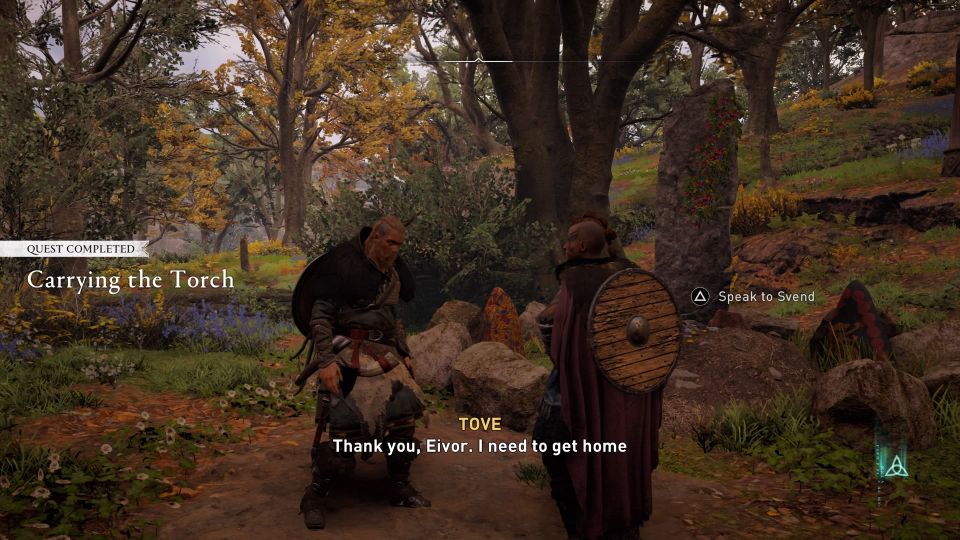 ---
Related posts:
Assassin's Creed Valhalla: Rowan Is Right or Holger Is Right?
AC Valhalla: Reporting On East Anglia Walkthrough