Path to the Wind-Blue is a world event in Grantebridgescire in Assassin's Creed Valhalla.
Your task is to follow a blind man as he leads you to the "Wind-Blue".
Here's a walkthrough of Path to the Wind-Blue in AC Valhalla.
To begin the quest, get to the exact location shown in the map below, marked by the player marker.
It's east of Middeltun.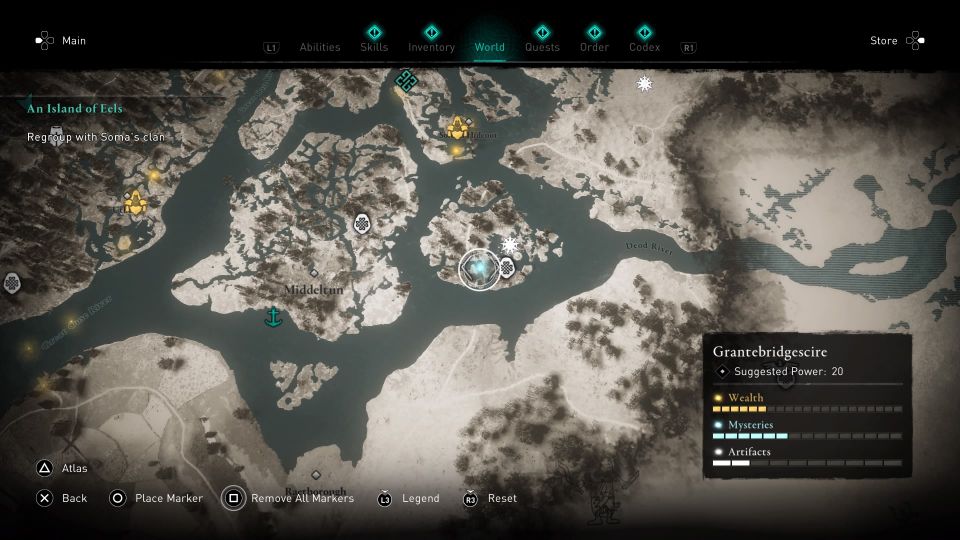 You will see a blind Norse soldier. Talk to him to begin.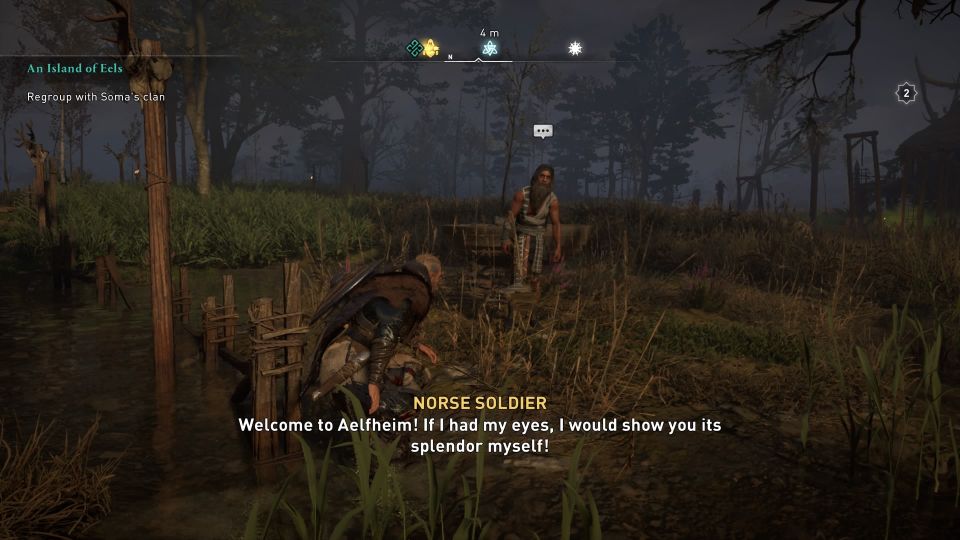 Light the flames
You will then be required to burn the firewood inside the huge pot / cauldron.
Equip the torch and throw it on the firewood.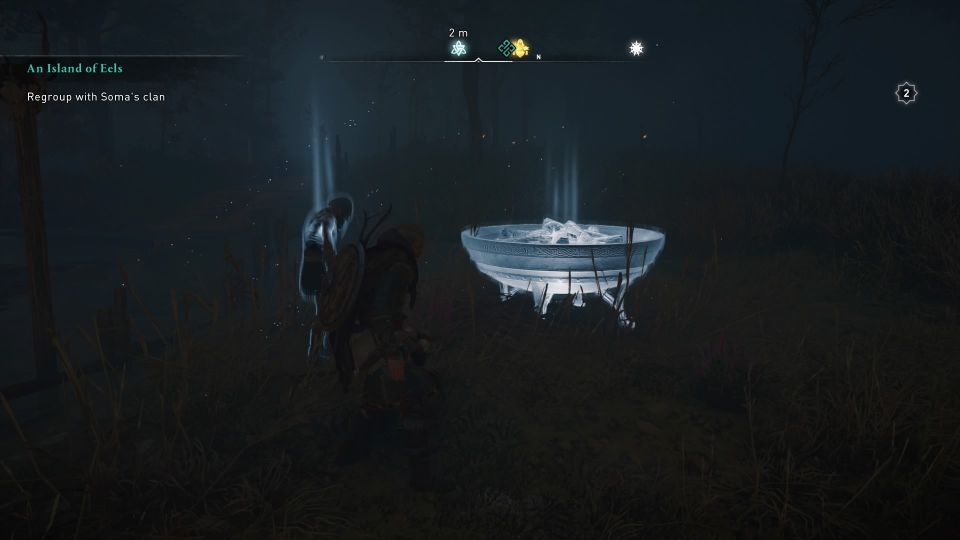 The blind man will start running to the next location. Follow him all the way.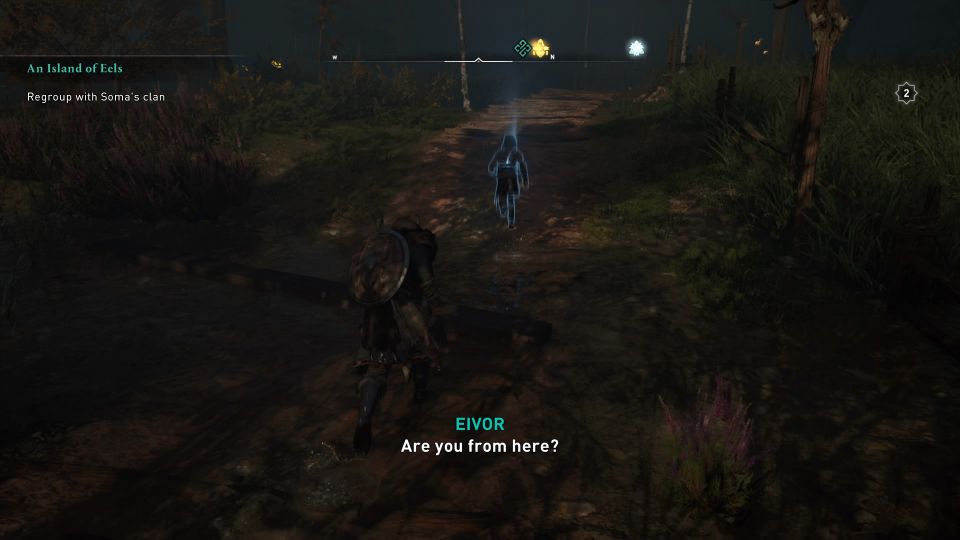 Like before, burn the wood again (illuminate the path into Aelfheim).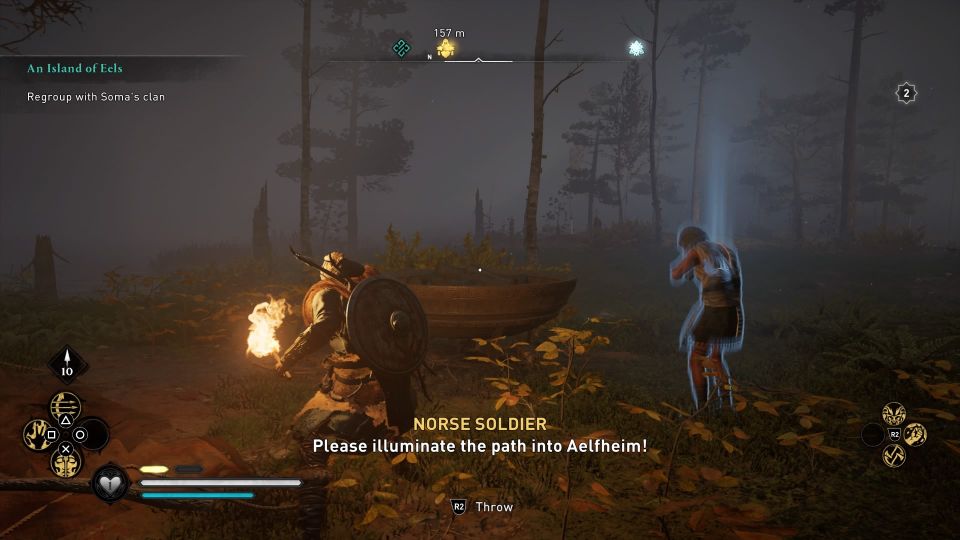 Continue following until you reach another near the lake. Burn this one as well.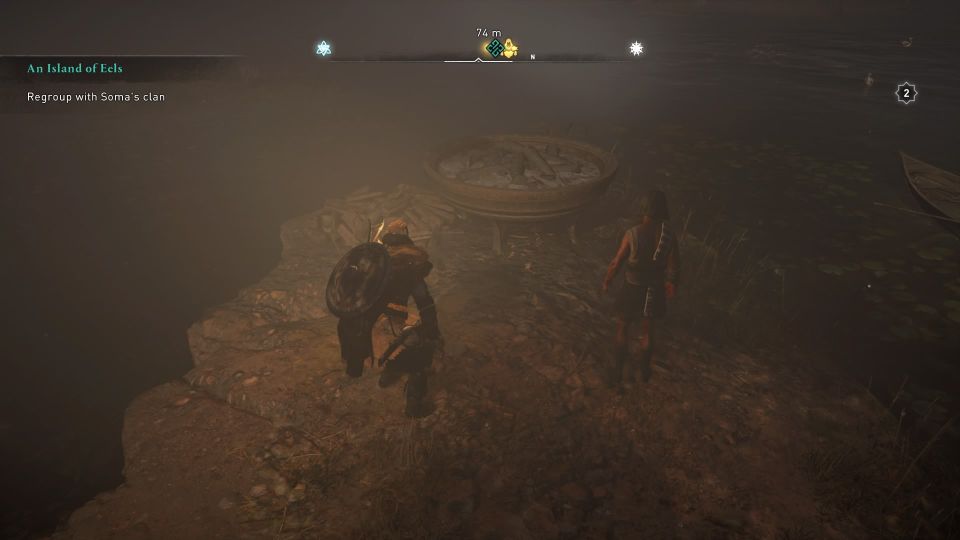 Use the boat
There's a small boat or canoe beside the fire pot. Command the boat and the blind man will jump on it.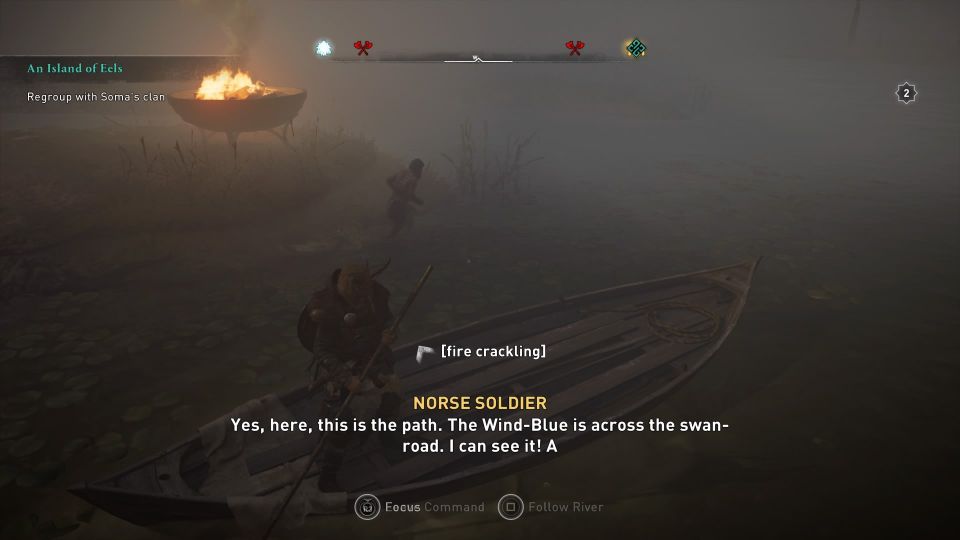 You just have to get to the next side and you'll come across many enemies.
Kill all the enemies
Here, you have to kill all of the enemies within the camp.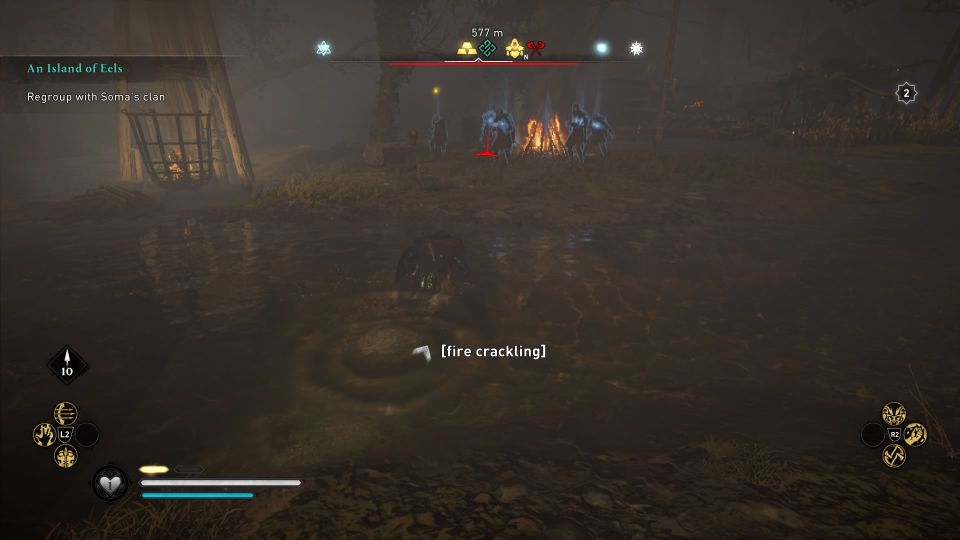 You should also loot all of the treasure inside. There's a pair of Huntsman Breeches inside the main hut.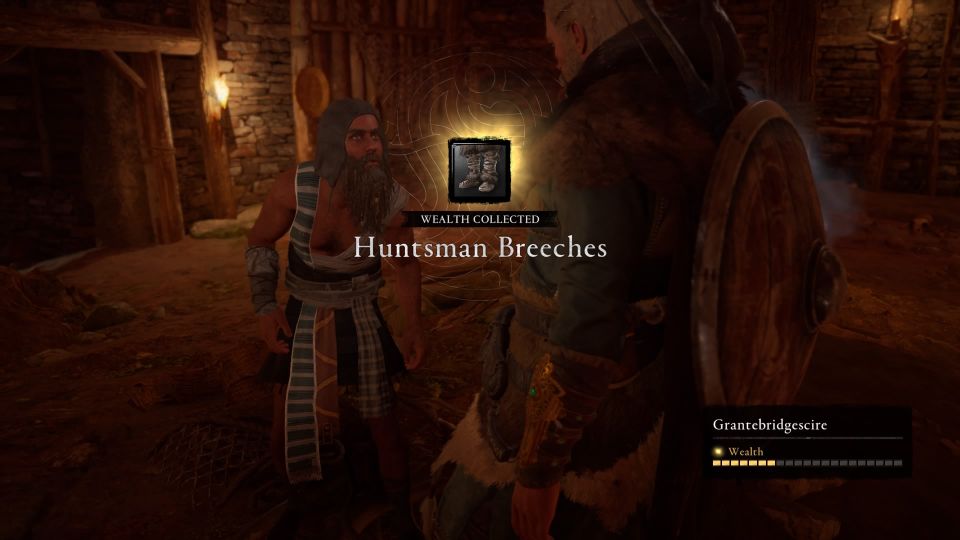 The world event (quest) ends after you get rid of the enemies and stole the main treasures.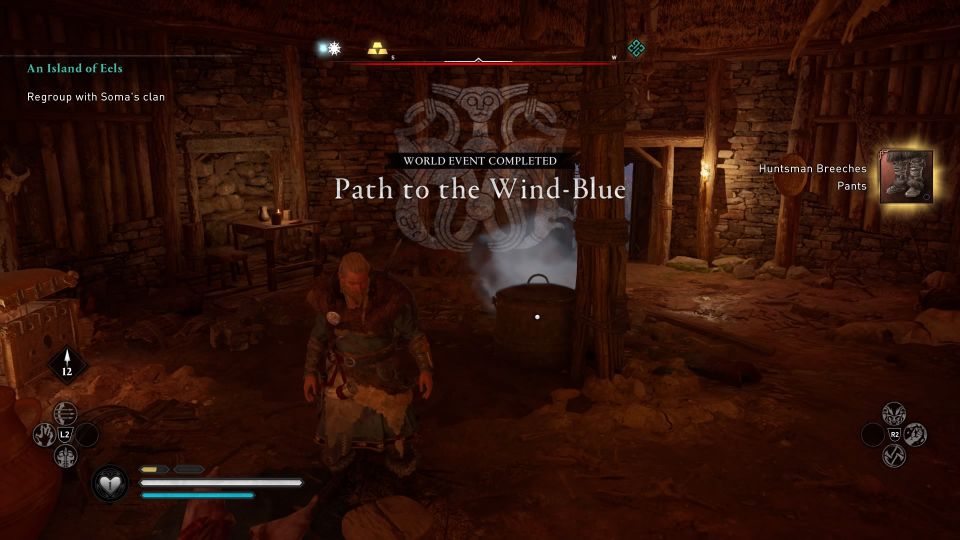 ---
Related posts:
Assassin's Creed Valhalla: Degolas The Beautiful Walkthrough
Assassin's Creed Valhalla: The Lord Of Norsexe Walkthrough