The Devil Has All The Best Tunes is a world event in Hamtunscire of Assassin's Creed Valhalla.
Your task is to take part in a drinking battle and kill the Saxon man.
Here's a walkthrough of The Devil Has All the Best Tunes in AC Valhalla.
To begin the event, get to the location shown below, marked by the map marker.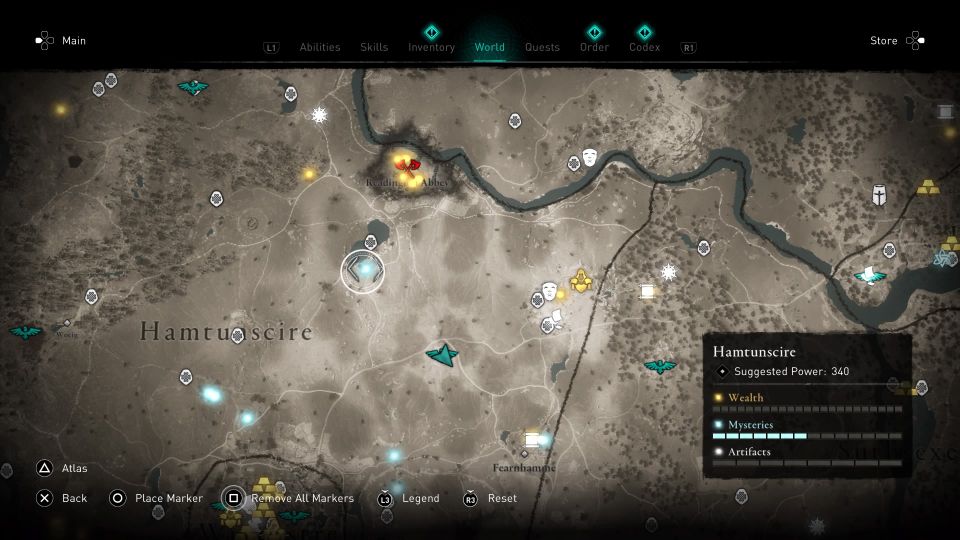 Talk to the bard to begin.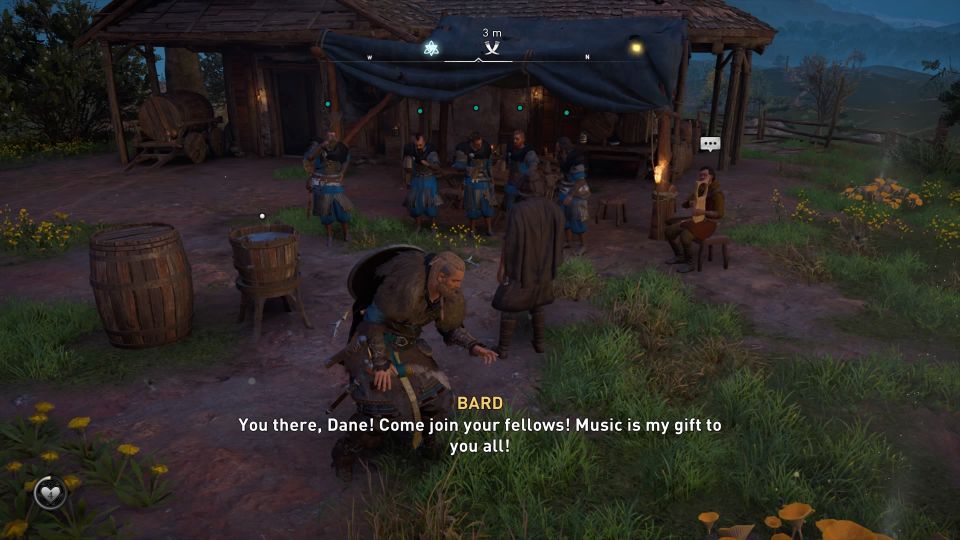 Drinking challenge
Go to the ale and start drinking.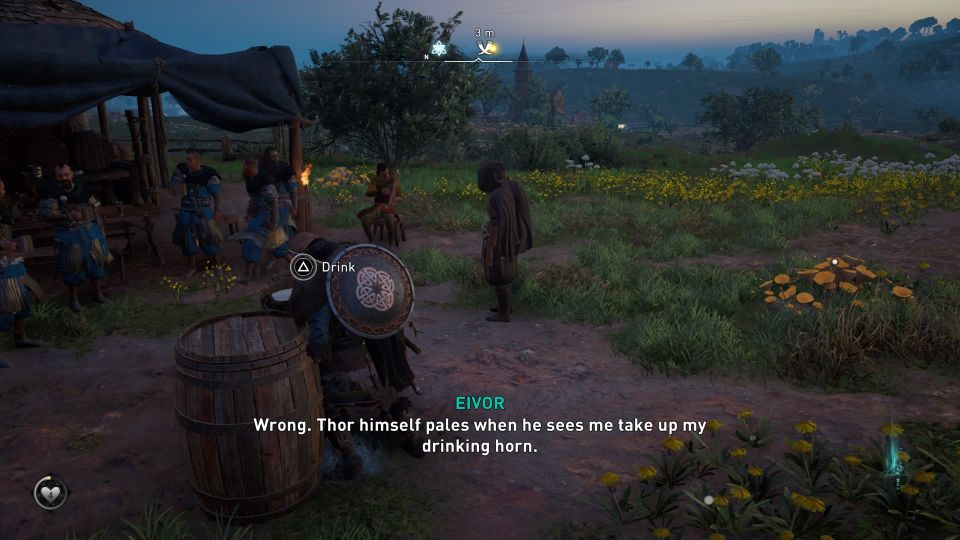 Then, talk to the man beside the ale to start a drinking challenge.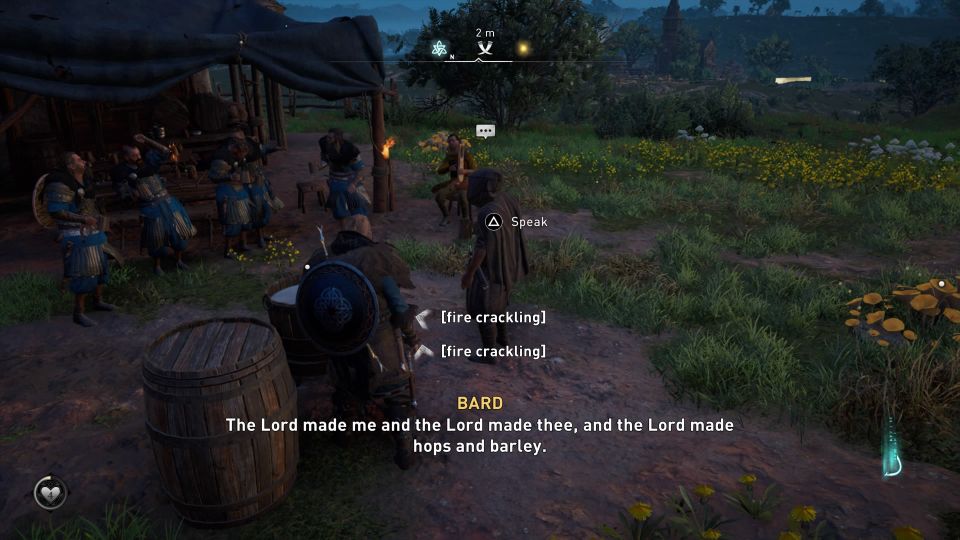 Here, you only need to finish 1 horn of ale and you'll get poisoned.
The other Danes will all die.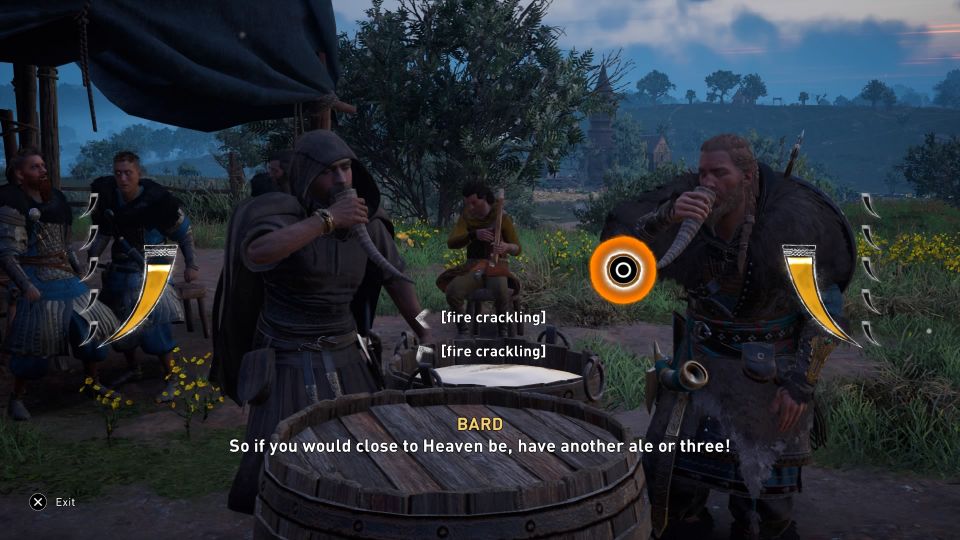 Kill the bard
The bard is a Saxon who is doing this to take revenge for his wife's death.
Kill the bard.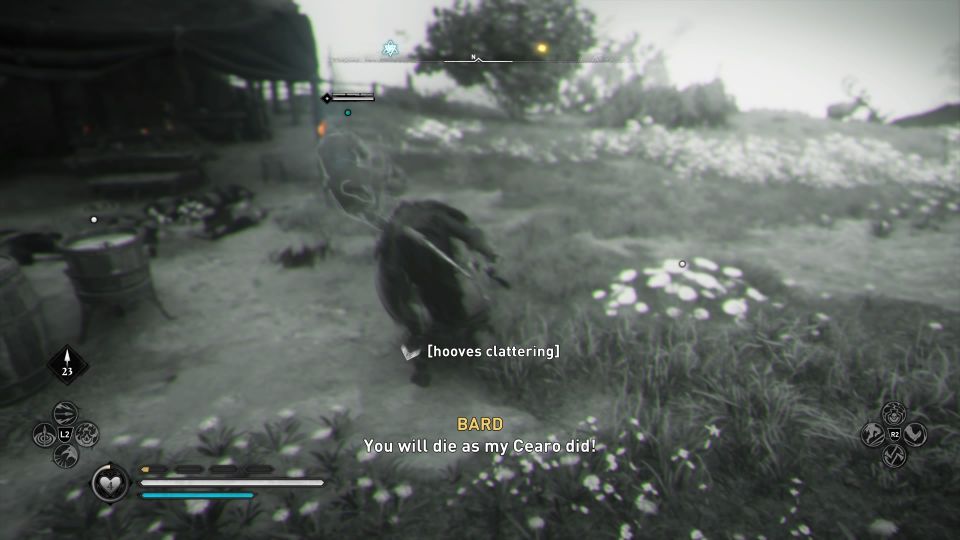 The world event ends here.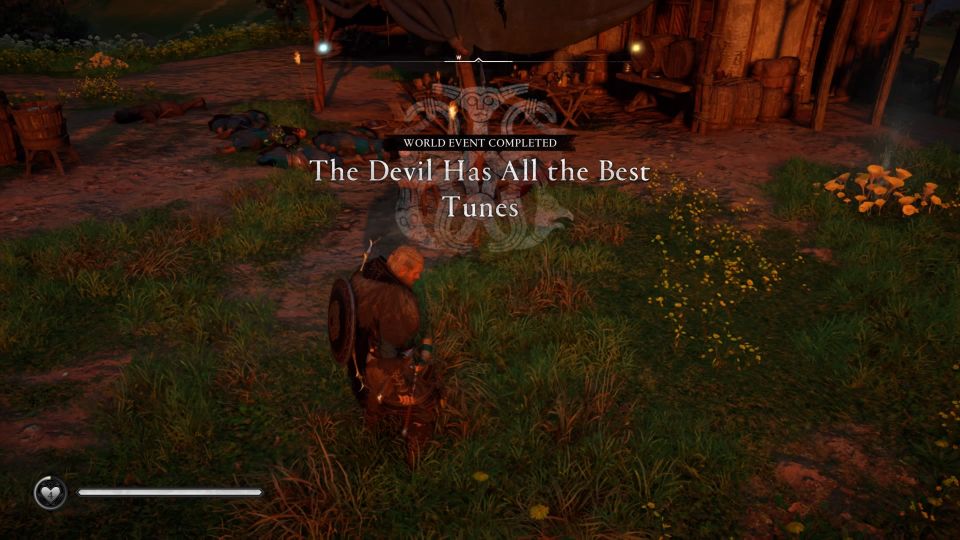 ---
Related posts:
AC Valhalla: Needles Animus Anomaly (Hamtunscire) Guide
AC Valhalla: How To Find And Defeat Wildcats Of The Weald