Saint Faith is a world event located in Hamtunscire of Assassin's Creed Valhalla.
Your task is to defeat a huge nun named Faith as they try to convert you.
Here's a walkthrough of Saint Faith in AC Valhalla.
To begin the event, get to the location shown below, marked by the map marker.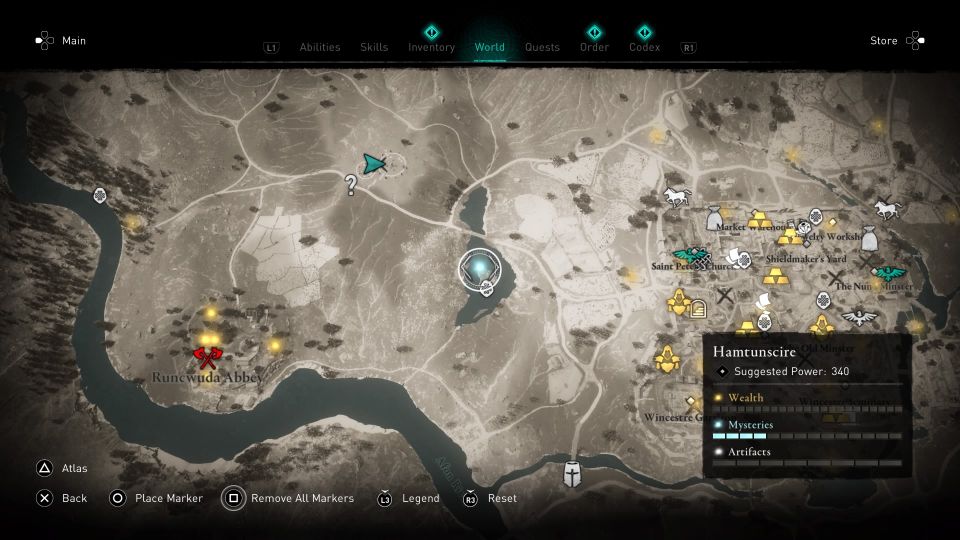 Talk to the man who is preaching in front of some people.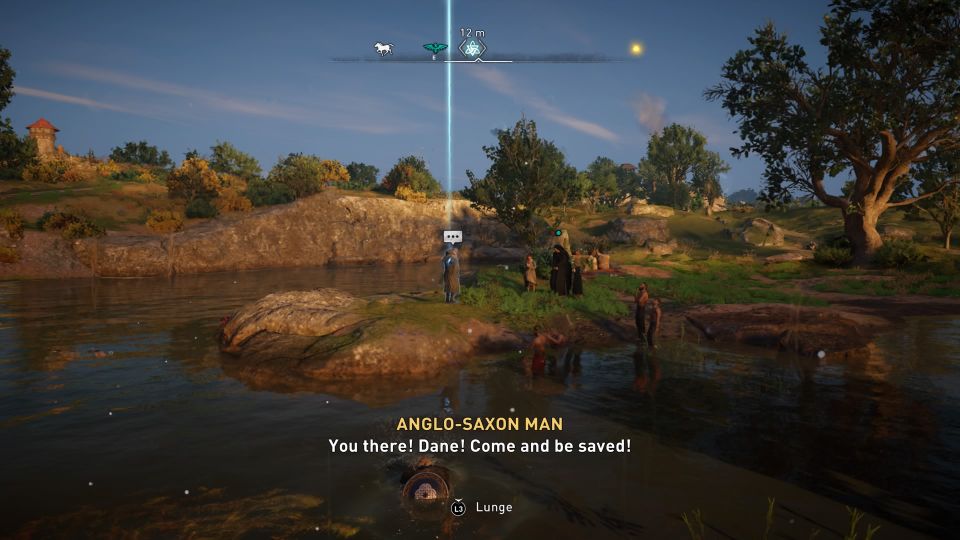 Defeat Faith
As Eivor doesn't believe in their god, you have to defeat the huge nun named Faith.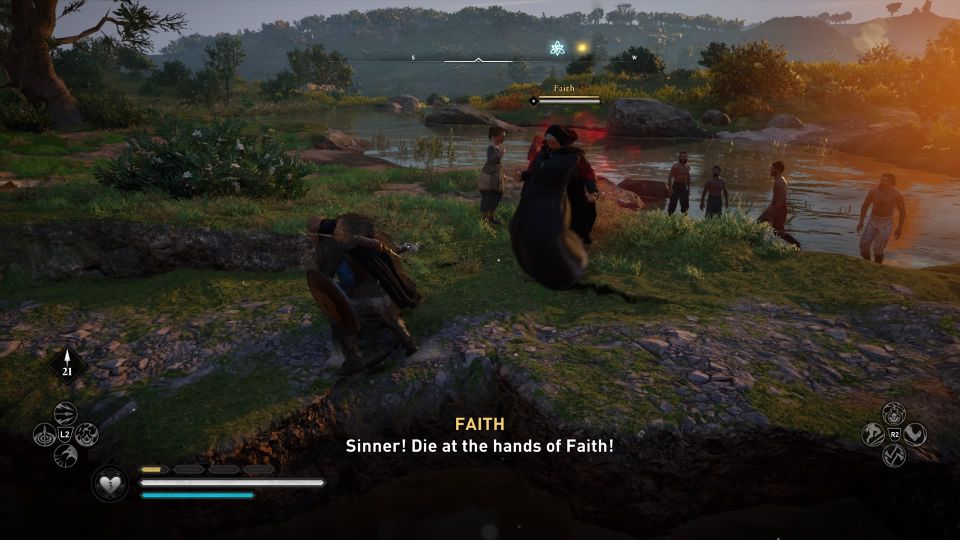 The world event ends after beating her.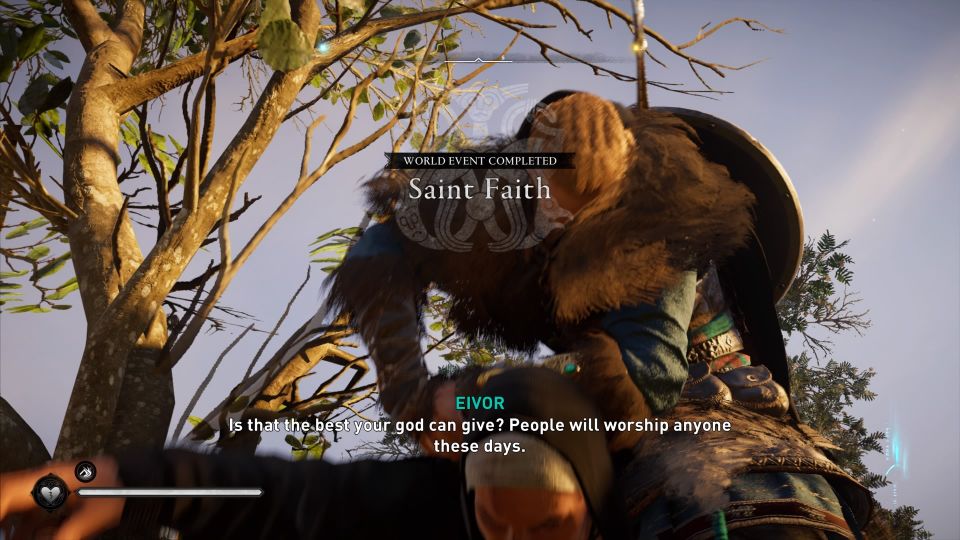 ---
Related posts:
AC Valhalla: Aveberie Megaliths Standing Stones Guide
AC Valhalla: Wocig (Treasures Of Britain) Walkthrough