The Burning of the Wicker Man is a quest in Glowecestrescire in Assassin's Creed Valhalla.
Your task is to simply watch the actual ritual of the Wicker Man.
Here's a walkthrough of The Burning of the Wicker Man in AC Valhalla.
Suggested power: 220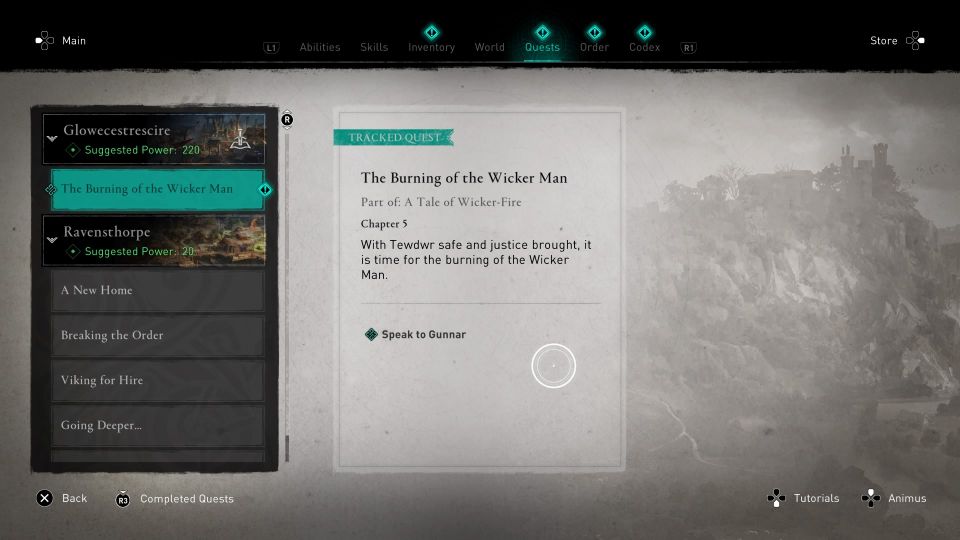 Talk to Gunnar
To begin the quest, talk to Gunnar. His exact location is shown below, marked by the quest symbol.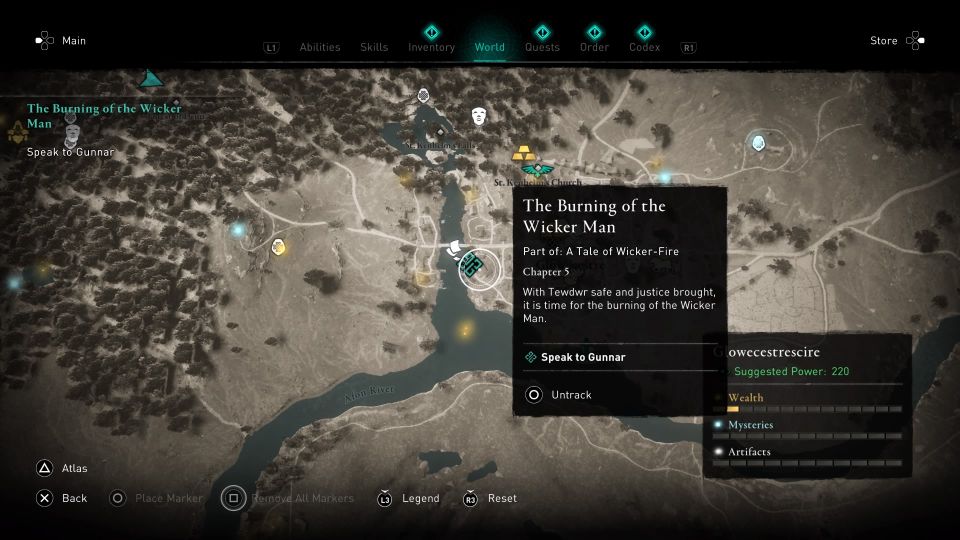 You will see him waiting for you.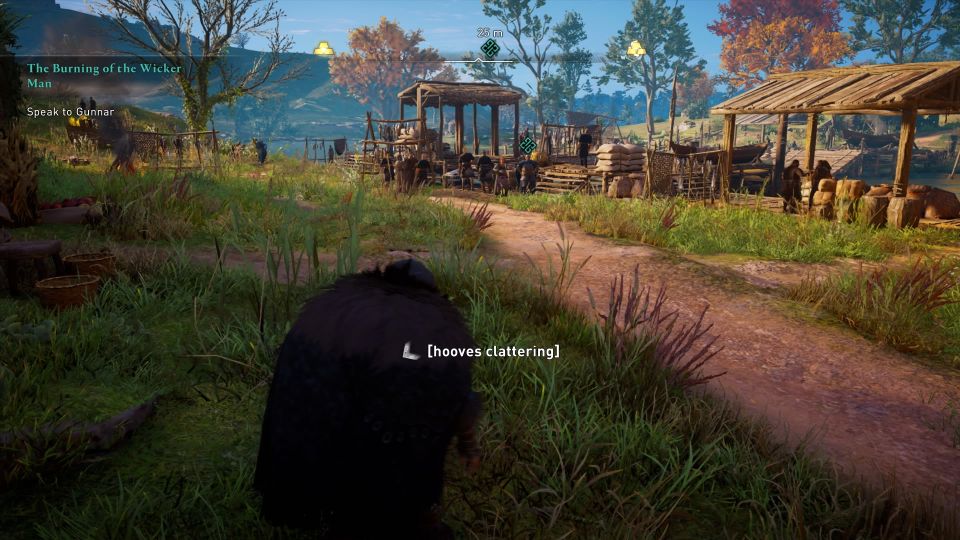 Speak to Cynon
To watch the Wicker Man ritual, talk to Cynon.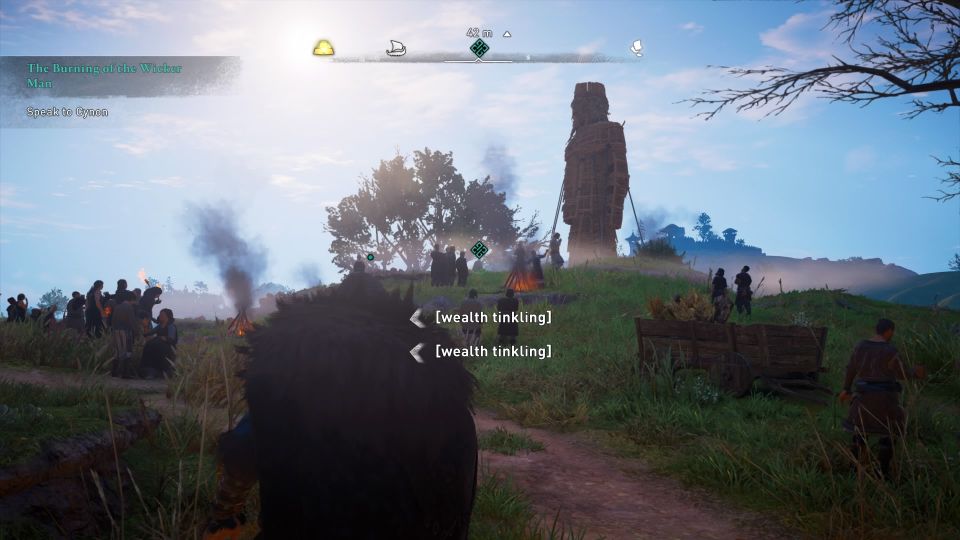 Finally, set fire to the Wicker Man and the quest ends here.
The ending depends on your choices in the previous quests. If you had killed Cynon, then he wouldn't be inside the Wicker Man when it gets burned.
If you spared Cynon, he would be burned alive inside the Wicker Man.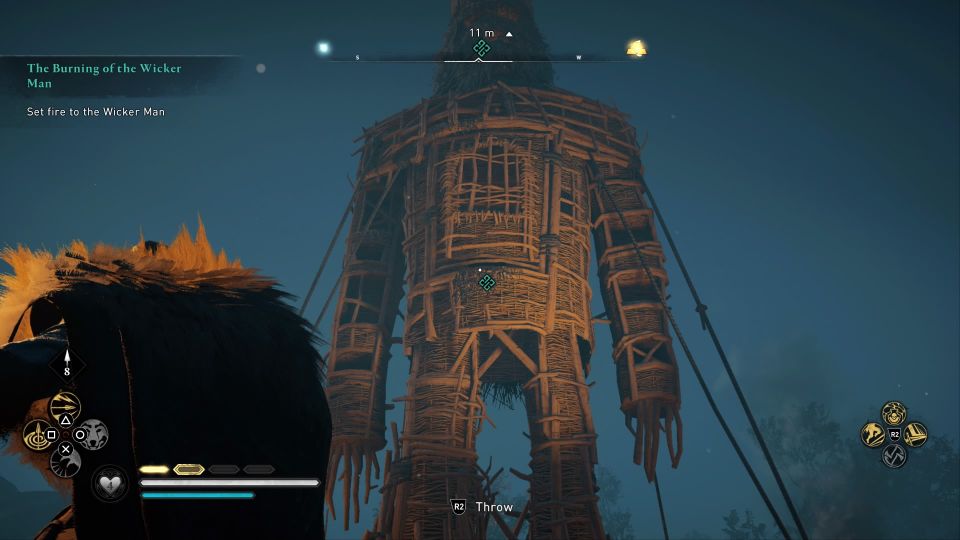 ---
Related posts:
AC Valhalla: The Gutted Lamb Walkthrough (Kill Modron Or Not)
Assassin's Creed Valhalla: A Love Betrayed Walkthrough