Assassin's Creed Valhalla introduced a new quest which is to build a cattle farm during Yuletide.
However, there's a bug with the quest marker as it keeps pointing towards Sciropescire.
Here's how you can build the cattle farm in AC Valhalla and the exact location.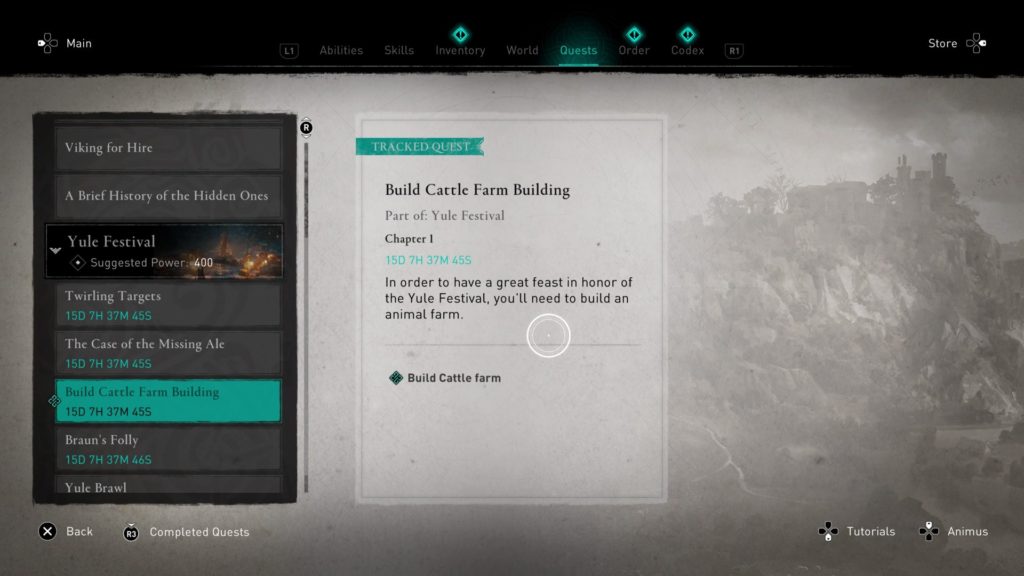 Location of cattle farm
The cattle farm to be built is actually located within the settlement.
The exact location is shown in the map below, marked by the player location in green. It's west of the longhouse.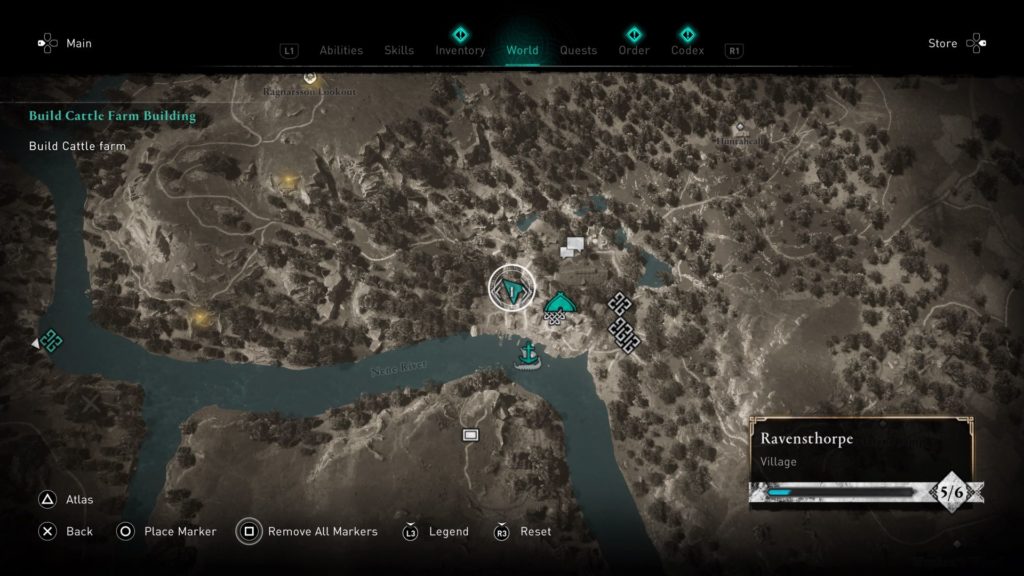 How to build the cattle farm
As you reach the area, you will see the signboard.
Read it and you can build the cattle farm if you have the materials.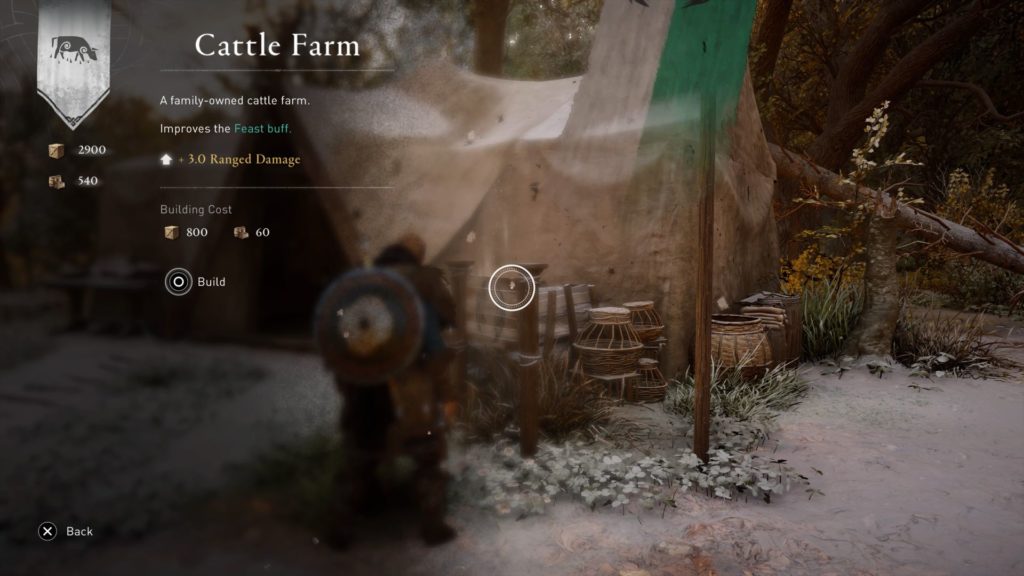 The quest ends after building the farm.
---
Related posts:
AC Valhalla: The Case Of The Missing Ale Walkthrough
Assassin's Creed Valhalla: Yule Brawl Quest Walkthrough
Assassin's Creed Valhalla: Braun's Folly Walkthrough