The Swan-Road Home is the first quest in England in Assassin's Creed Valhalla.
Your task is to travel upriver with the Raven Clan and get rid of the obstacle.
Here's a walkthrough of The Swan-Road Home in AC Valhalla.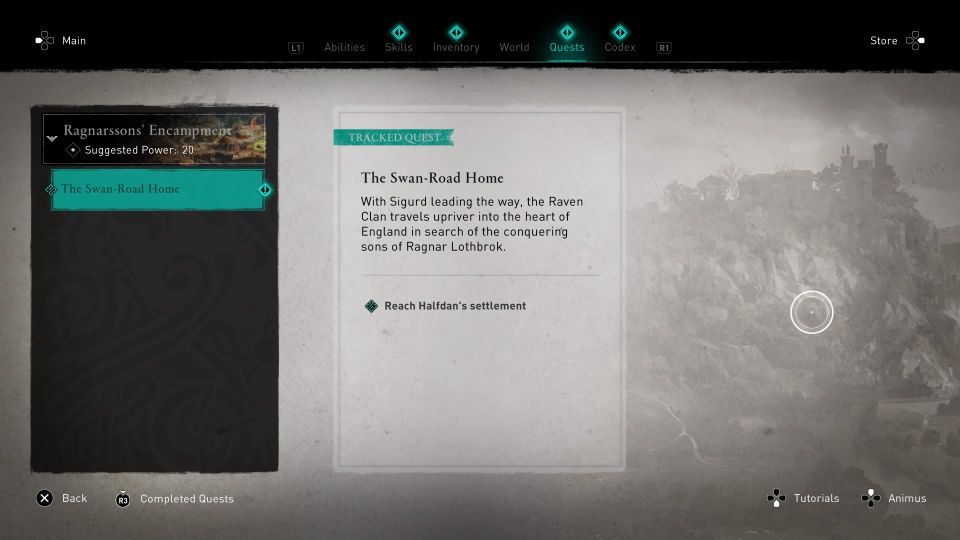 Reach Halfdan's settlement
There's nothing much to do here except enjoy the conversation and the new scenery in England.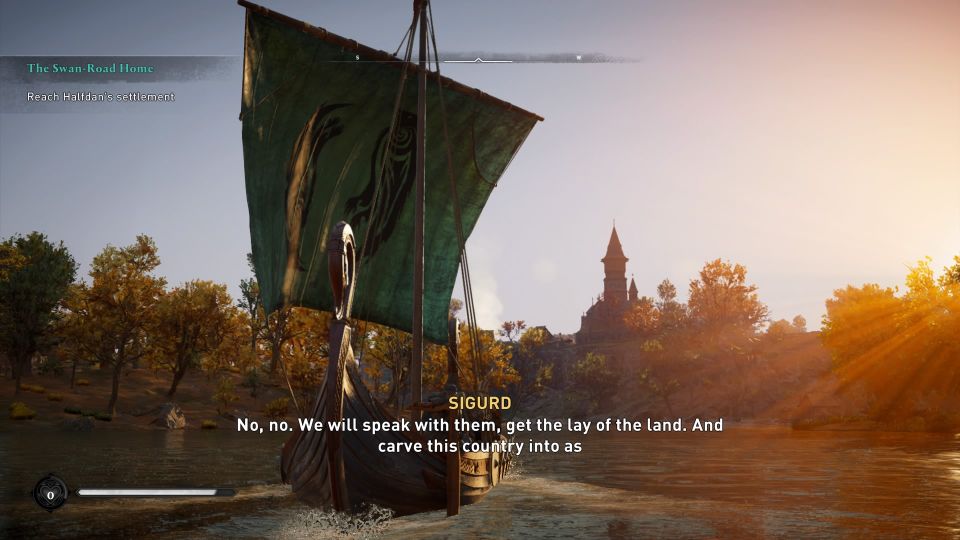 Release the naval chain
The longship will however encounter an obstacle. You have to get to the campsite nearby to release the naval chain.
You can sneak in through the broken fence.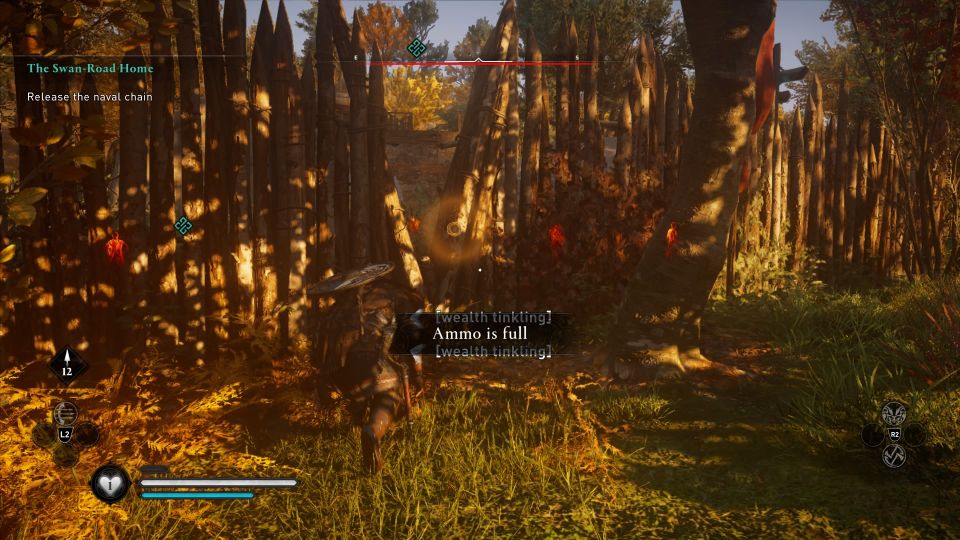 Get to the naval chain machinery. Use your bow and shoot at the two highlighted parts to release the naval chain.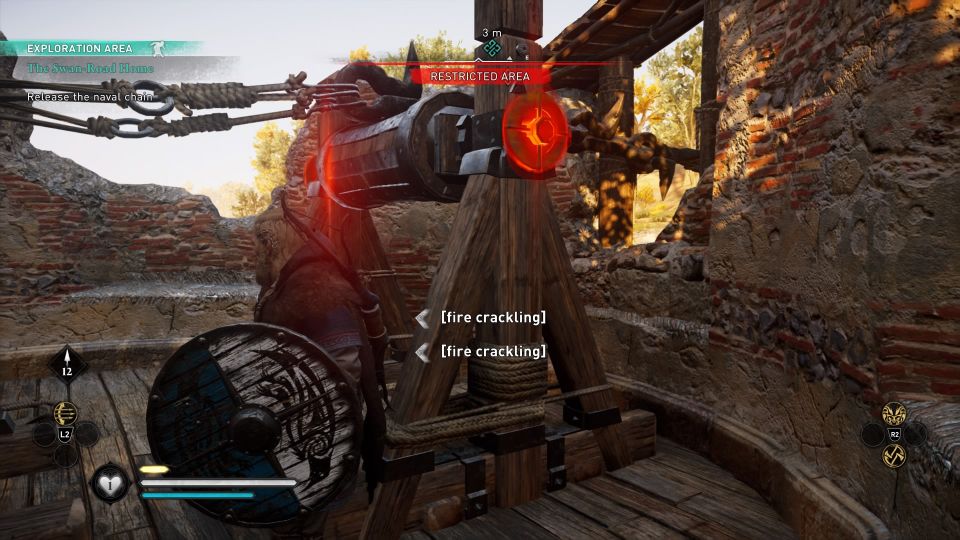 Return to the longship
Get back to the longship and sit down to finish the quest.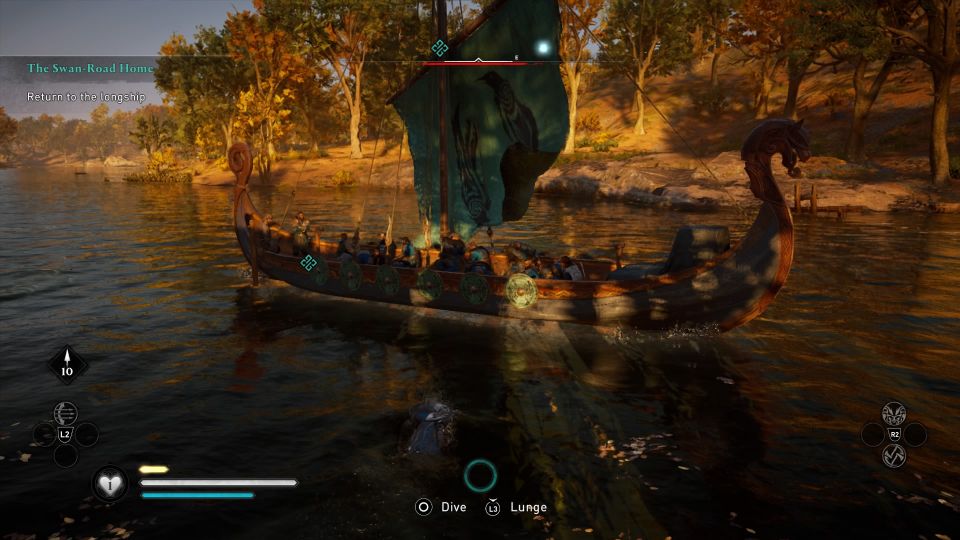 ---
Related posts:
Assassin's Creed Valhalla: The Seas Of Fate Walkthrough
AC Valhalla: How To Get The Book Of Knowledge In Notfall