Gathering Strength is a short main quest in the new DLC of Assassin's Creed Valhalla.
Your task is to meet Flann in Knockfree to plan an attack.
Here's a walkthrough of Gathering Strength in AC Valhalla.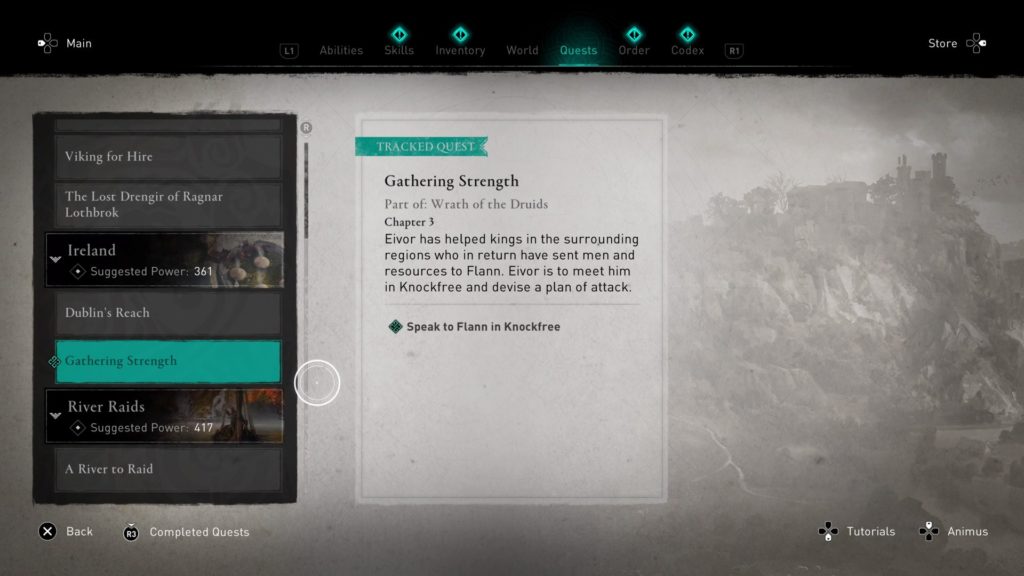 Speak to Flann
Head north of Durrow to reach Knockfree. The location is shown in the map, marked by the quest symbol.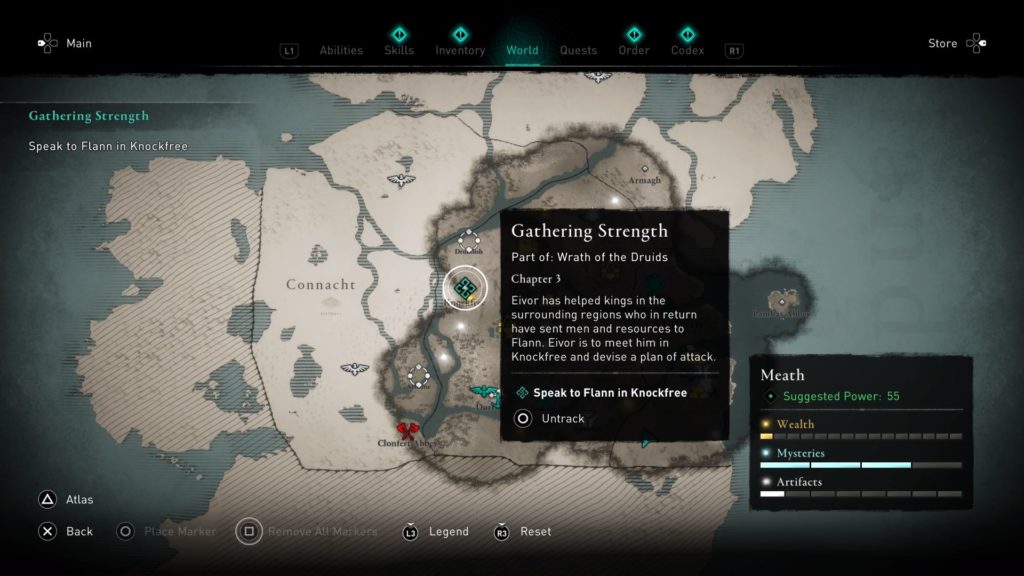 Speak to Flann when you reach to trigger the cutscene.
The quest ends right after the cutscene and a new one begins immediately.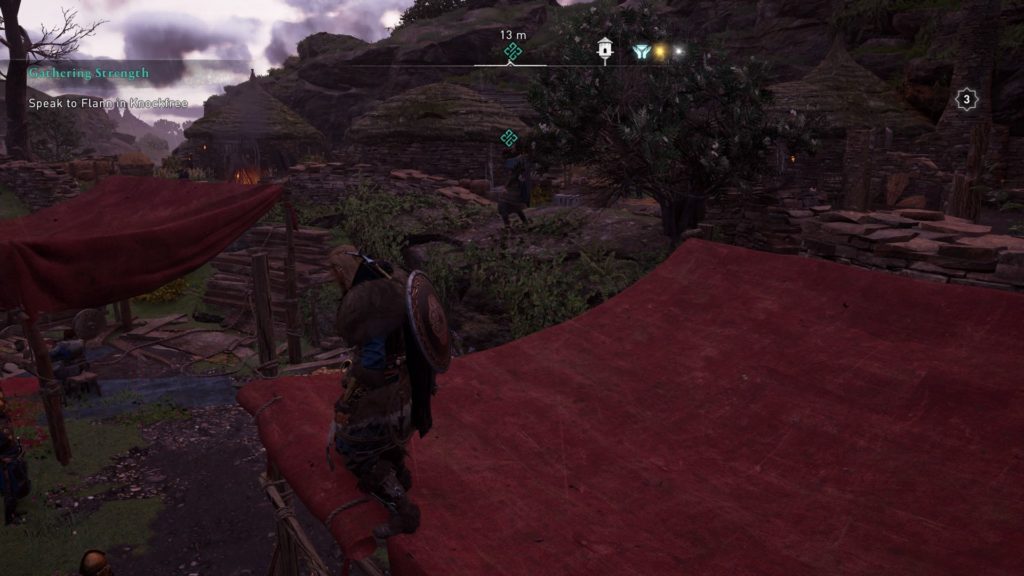 ---
Related posts:
Assassin's Creed Valhalla: Dublin Cairn Guide