War Efforts is a main quest in the first DLC of Assassin's Creed Valhalla.
Your task is to help gain the support of the surrounding kingdoms to strengthen Flann's army.
Here's a walkthrough of War Efforts in AC Valhalla.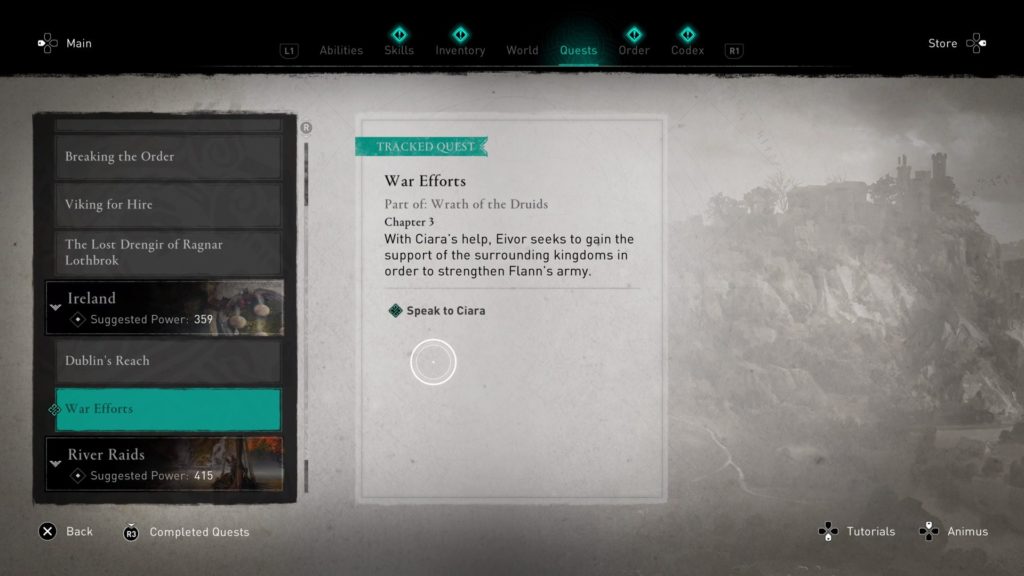 Speak to Ciara
To begin the quest, talk to Ciara who is in Flann's castle.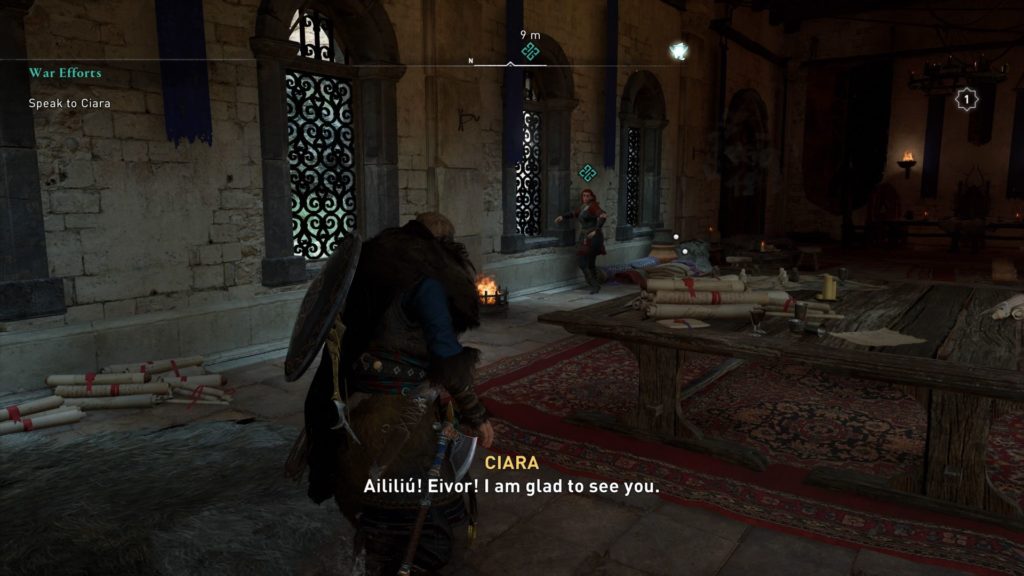 During the conversation, I chose the first option (It seems he is not the only one) to flirt with Ciara but there doesn't seem to be an effect or any consequence.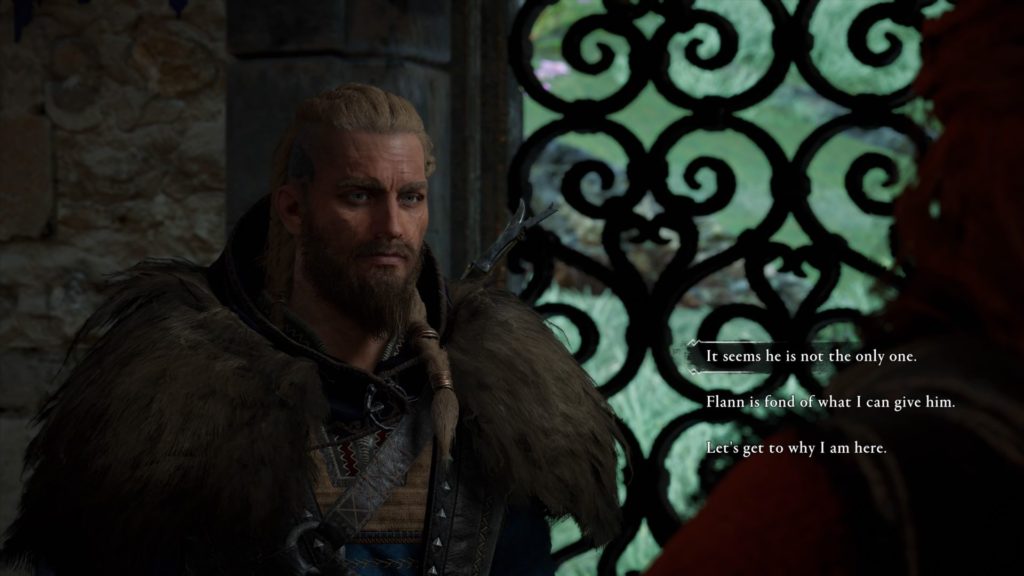 Complete the Royal Demands
You'll then be introduced to Royal Demands which are side quests. You'll have to complete the following sub-quests to end this quest (War Efforts):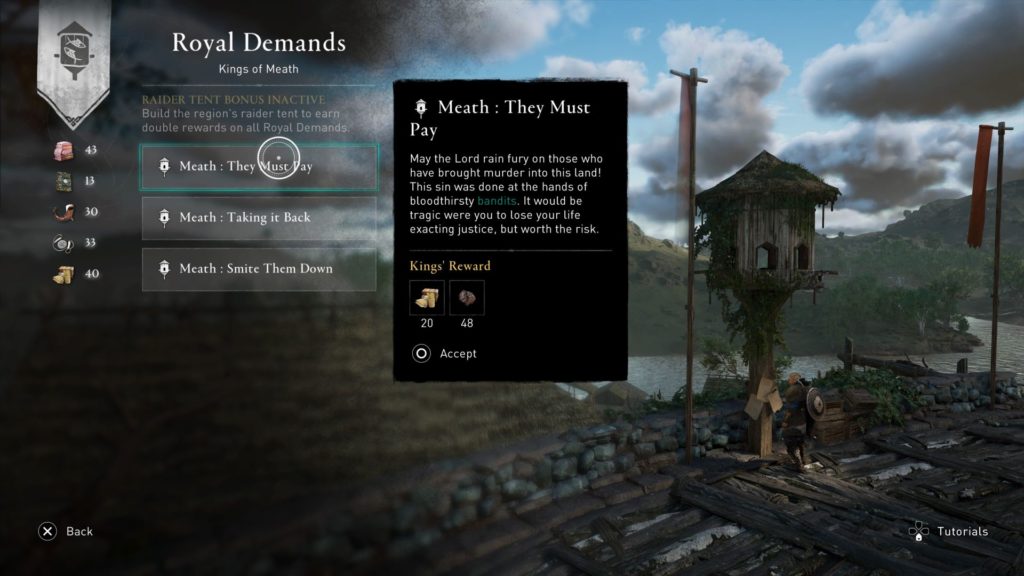 ---
Meath: They Must Pay
The first sub-quest is "They Must Pay".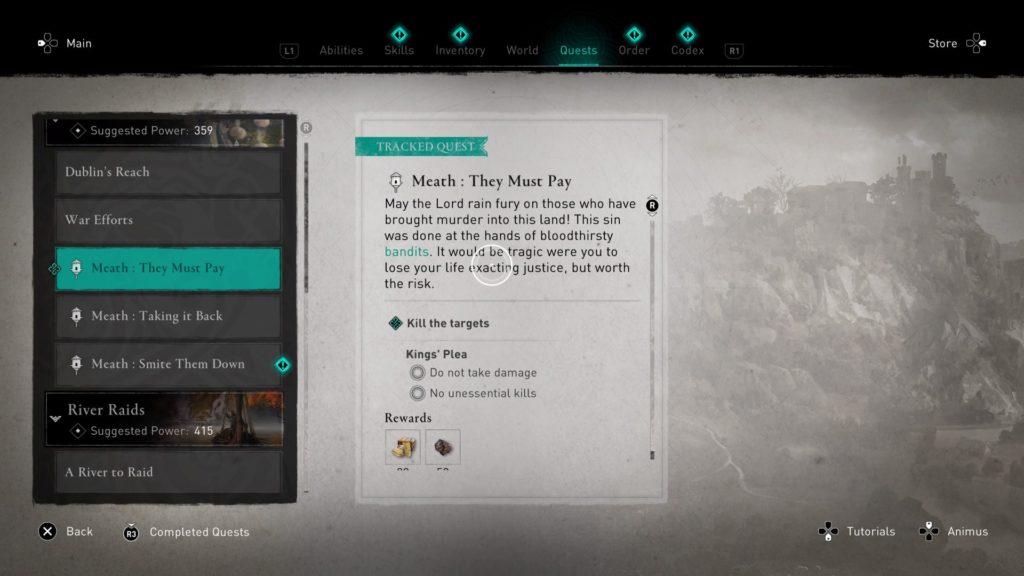 Here, you have to head north to kill the bandits.
There are four bandits in total. The location is shown in the map below, marked by the quest symbol.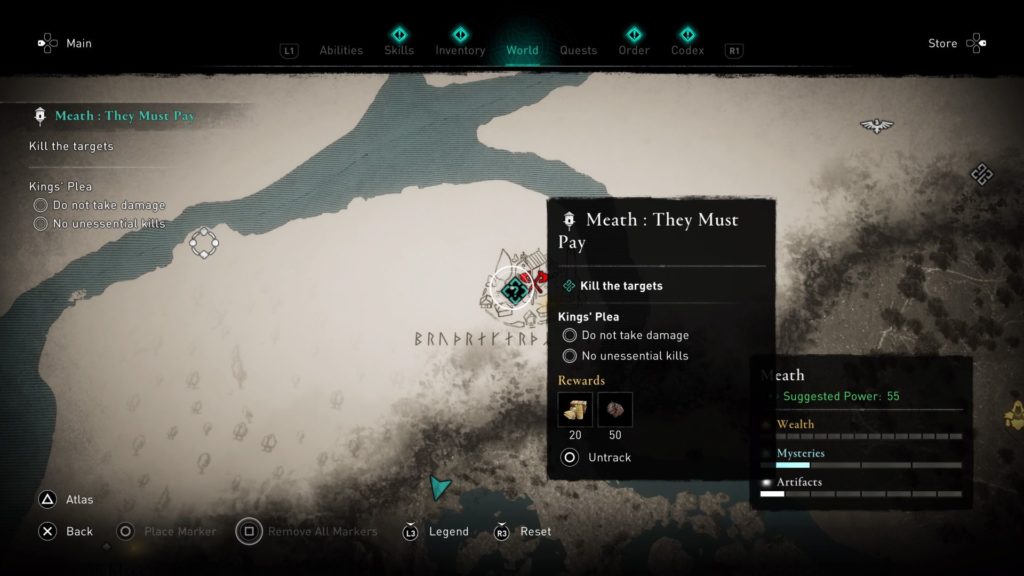 There are objectives, i.e. to not take damage and no unessential kills.
If you use Odin's sight, you'll see your targets in green. Don't kill those enemies who are not the target.
Two of the four targets are at the upper building in the area.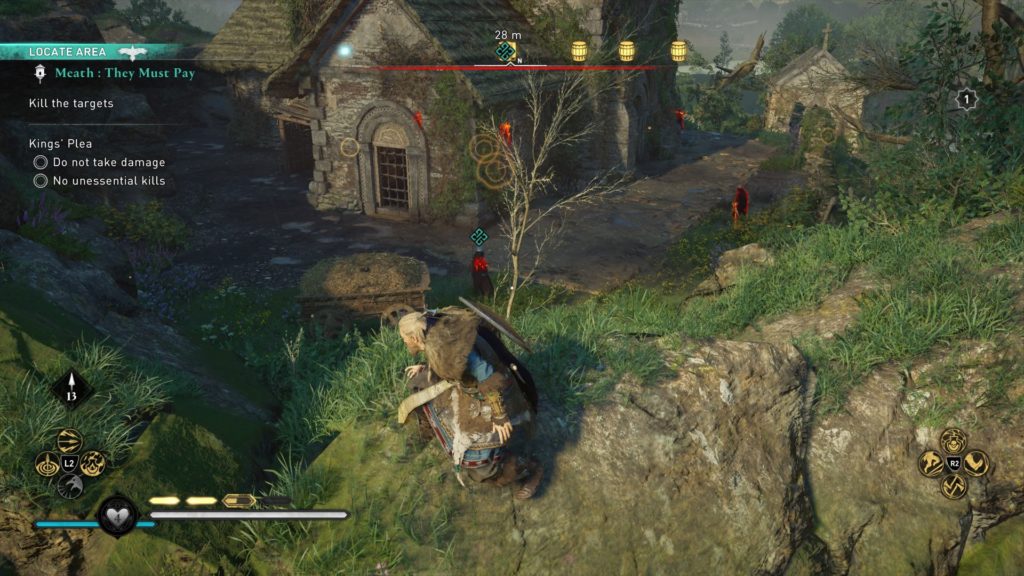 After killing each one of them, you need to confirm kill as well.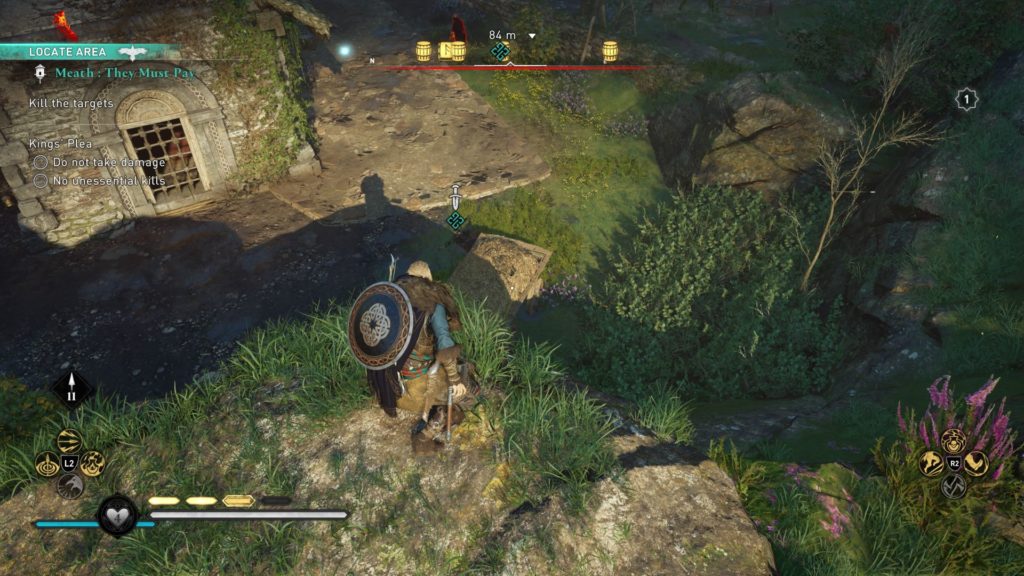 Another two targets are at the housing area just below.
It can be difficult to not take damage. If you find that they're getting close to you, you can always run away first and then come back.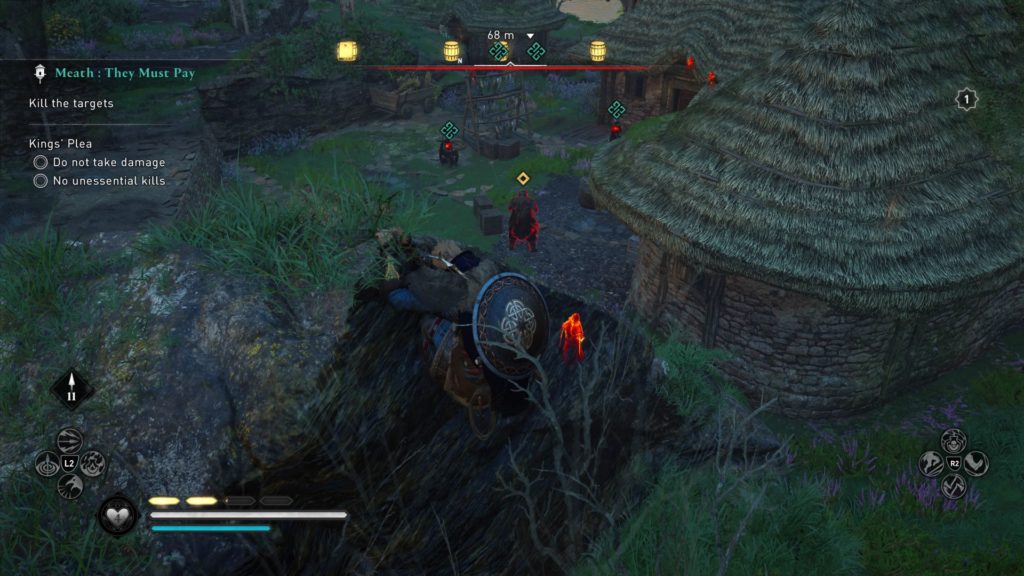 Leave the area to complete the Royal Demand.
---
Meath: Smite Them Down
The next one is called Smite Them Down.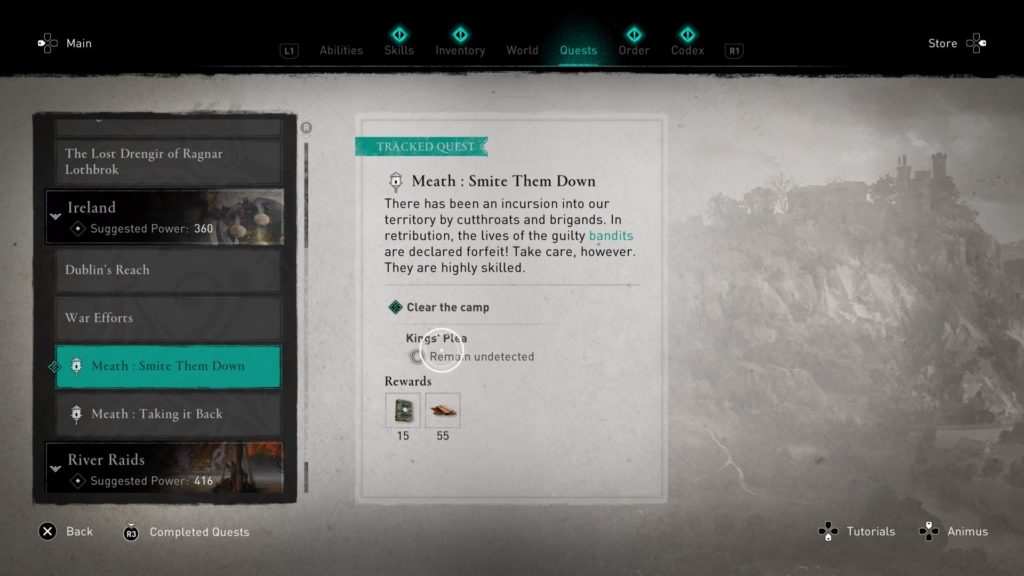 Head to the location shown in the map below, marked as the quest symbol.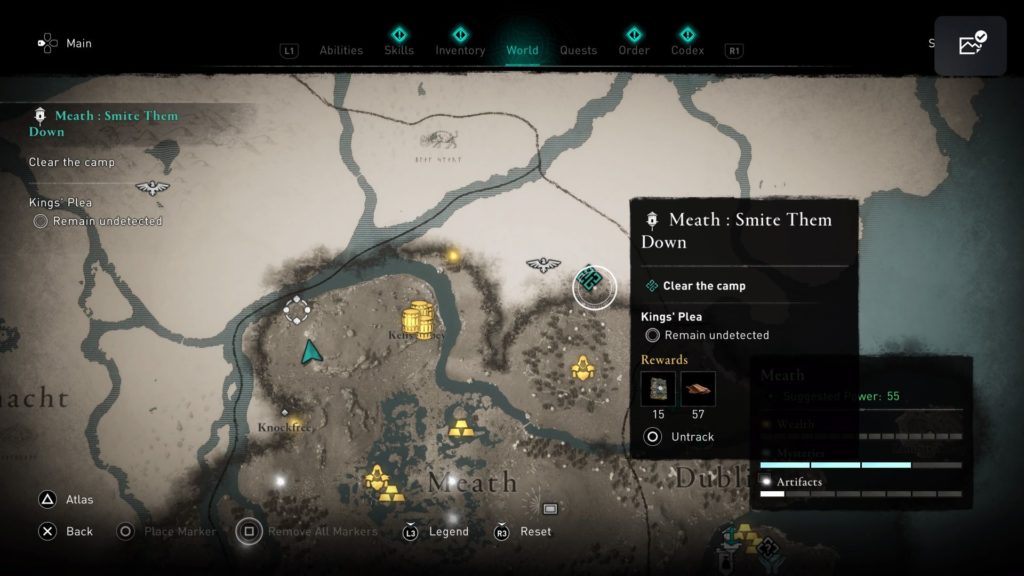 Here, your objective is to clear the camp. All of the targets are marked with the green arrows.
You have to remain undetected while killing them.
The best way is to use arrows to get rid of them. The hardest target would be the Goliath. You'll need 2 arrows at his head before he finds you.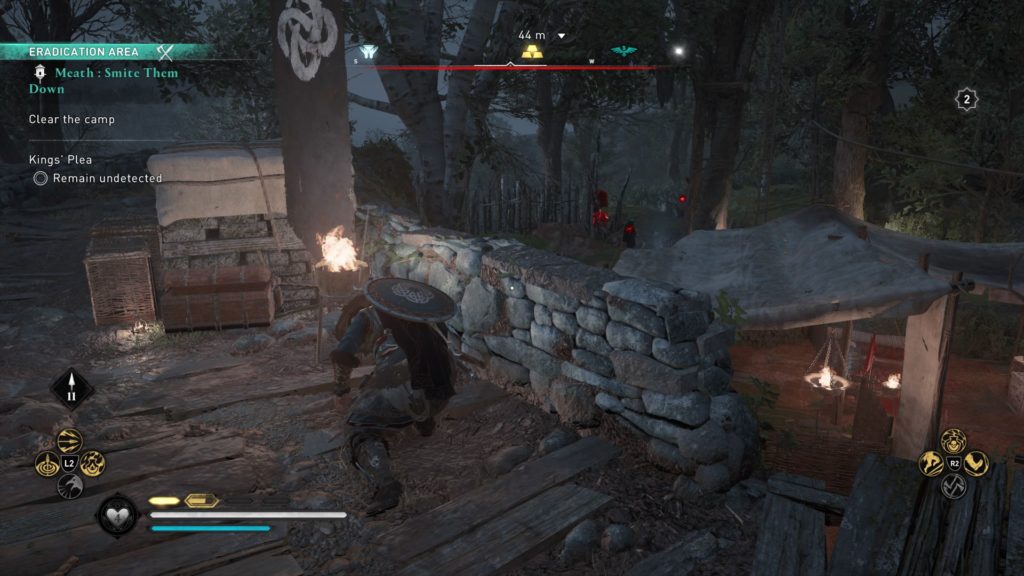 Leave the area undetected to complete the quest.
---
Meath: Taking It Back
The last one is Meath: Taking It Back.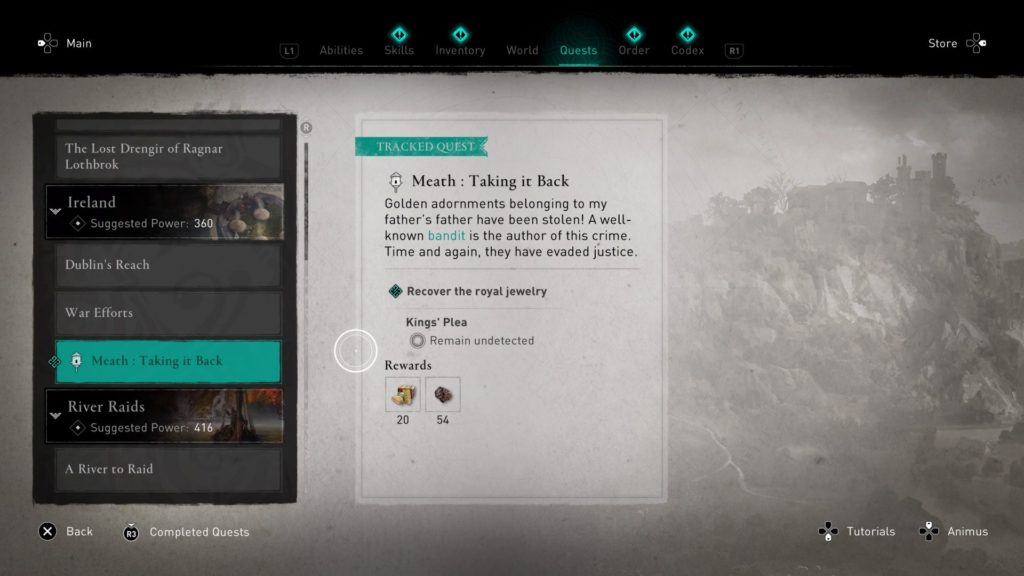 Head to the city of Dublin as marked on the map below.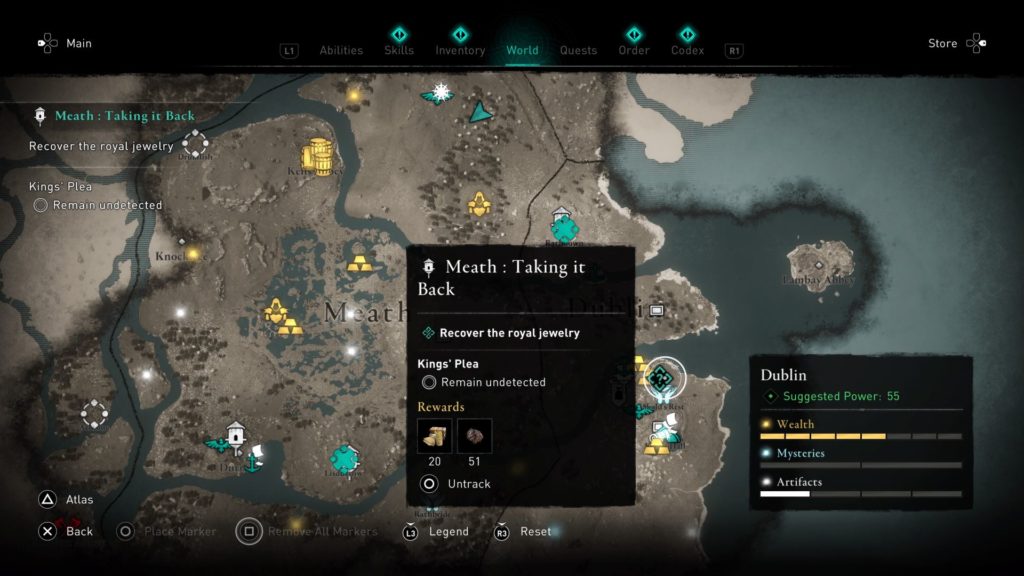 Your aim here is to recover the royal jewelry. The best way to enter the enemy base is through the right side.
There's a tree you can climb that leads to a platform and eventually brings you inside the base.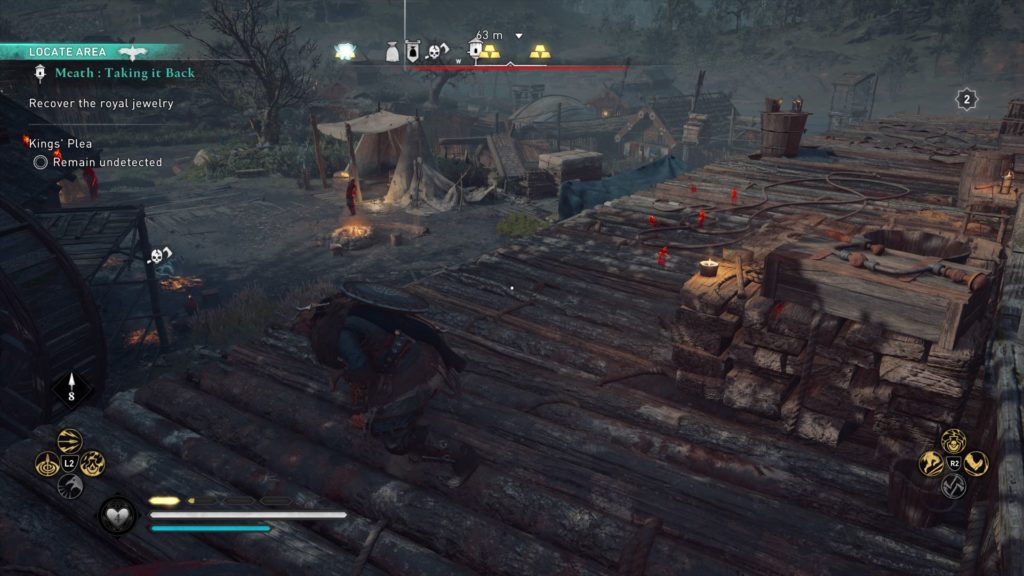 The jewelry is held by one of the enemies. Use Odin's sight to find him and kill him.
Remain undetected while doing so and when leaving the area.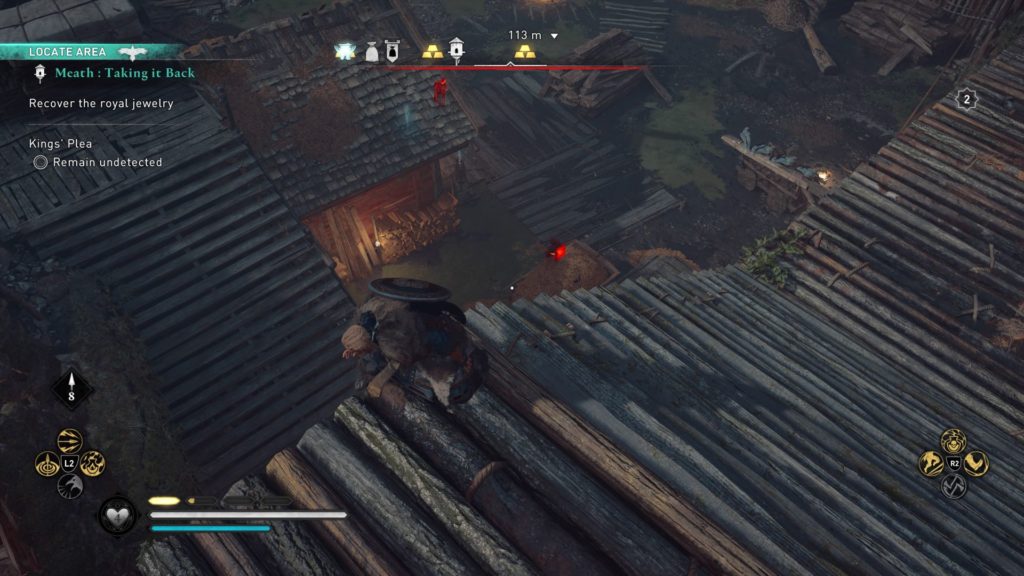 The quest ends here.
---
Related posts:
Assassin's Creed Valhalla: Inchroe's Bog Cairn Guide