Taking Root is a quest under Asgard in Assassin's Creed Valhalla.
Your task is to find the root of a mountain to forge the magical cord, Gleipnir.
Here's a walkthrough of Taking Root in AC Valhalla.
Suggested power: 90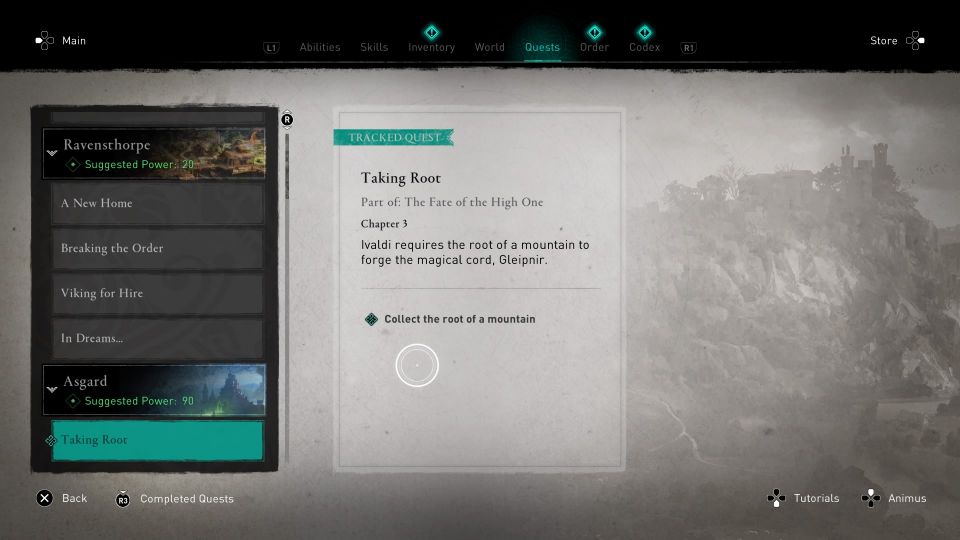 Head to the mountain peak
There's a tall mountain in the southwest area of Asgard. The exact location is shown in the map below, marked by the quest symbol.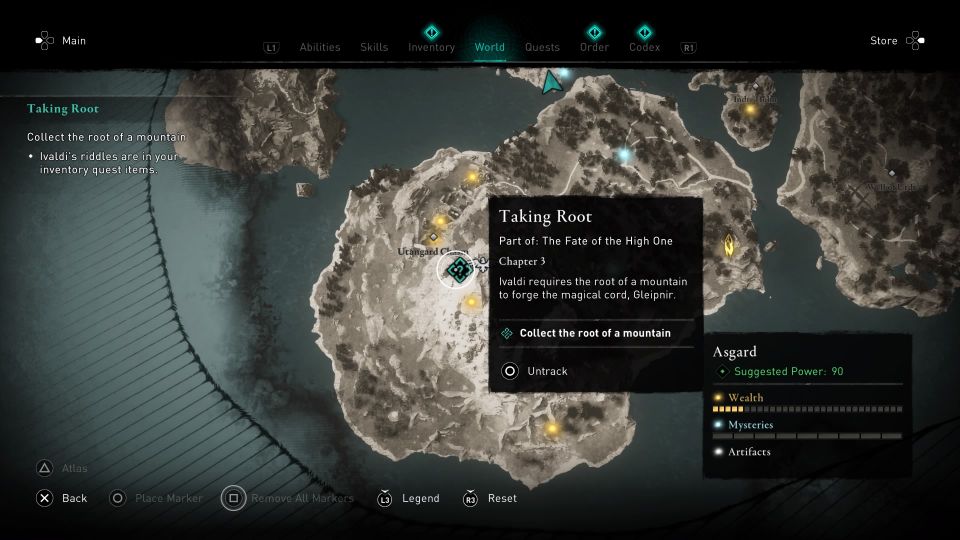 It's a long climb up the mountain. You may want to activate the fast travel point first.
Collect the root of a mountain
Just below the fast travel point, you will see the root of a mountain. Interact with it first.
It's covered by a shell so you have to get rid of the shell first.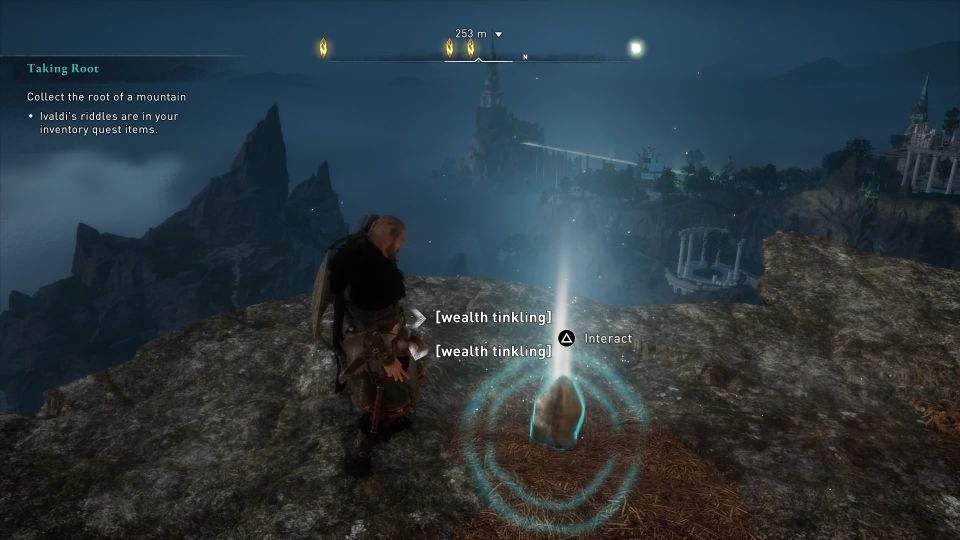 Use a torch and throw it at the root. Let it burn until it's black.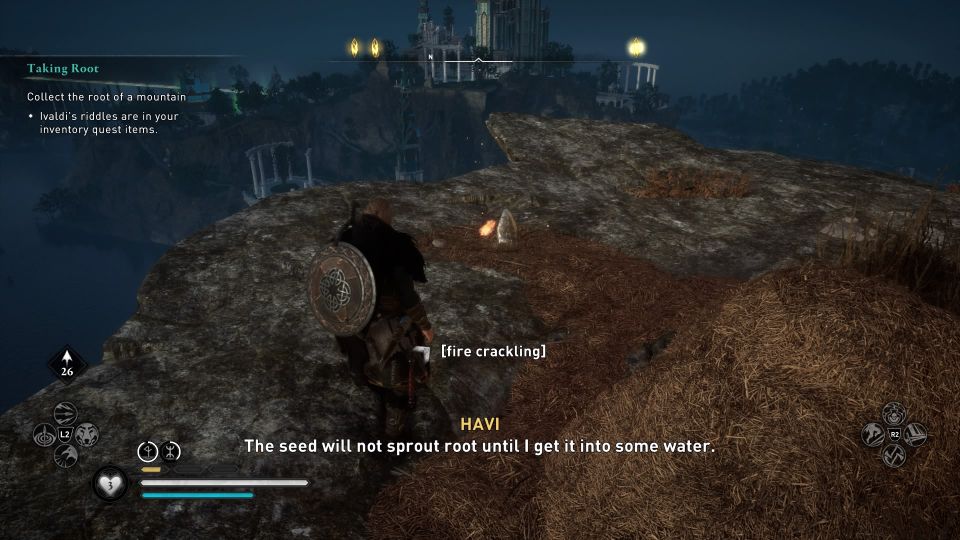 Once it's burnt, carry the shell.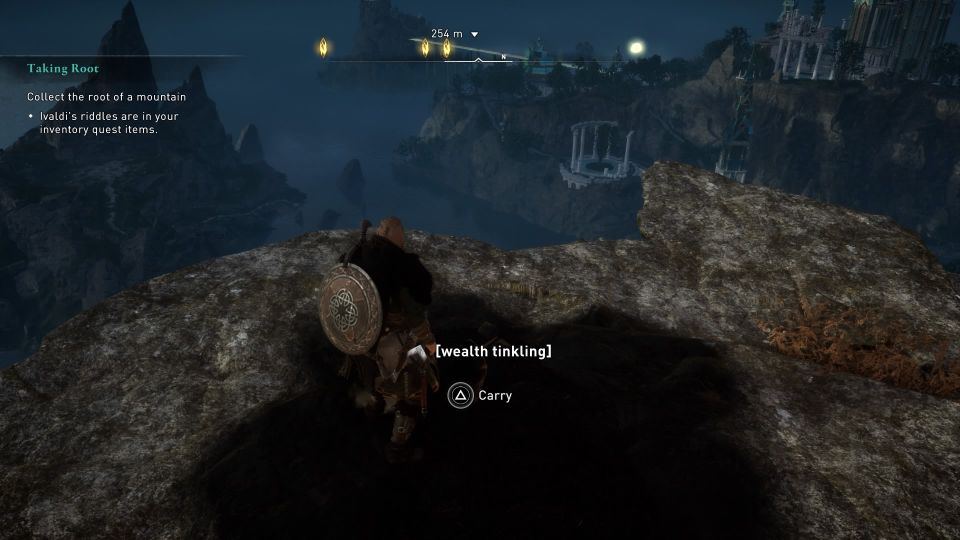 If you look down from the area, there's a pond.
Throw the shell down into the pond, and then jump down into the pond.
If the shell touches the water, it will break and the root will appear. Quickly interact with the root to take it.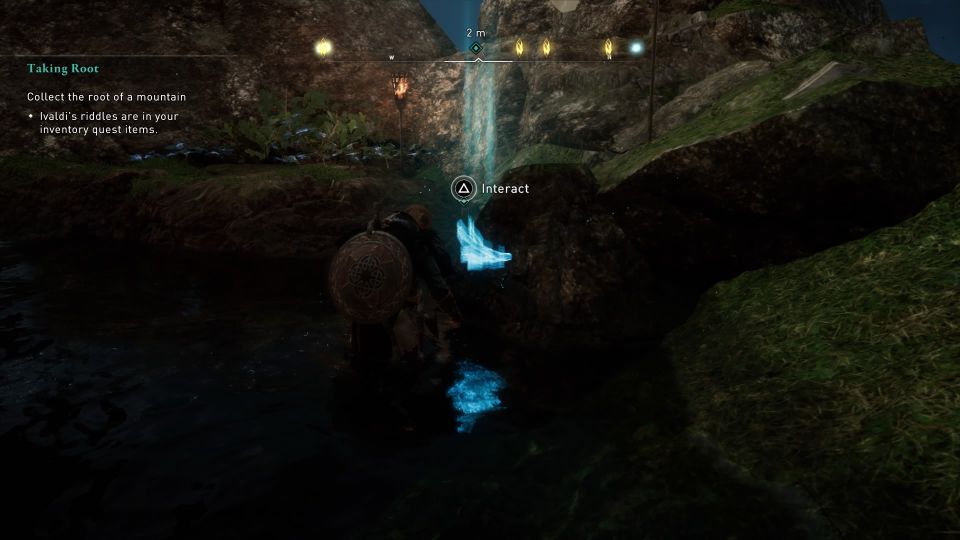 The quest ends here.
---
Related posts:
Assassin's Creed Valhalla: A Feline's Footfall Walkthrough
AC Valhalla: Forging A Bond (Quest Walkthrough)