In Assassin's Creed Valhalla, there's a world event in Rygjafylke titled Comb of Champions. It's located just northeast of Fornburg.
Your task is to help a lady named Bil find her comb and defeat her suitors.
Here's how you can find the comb for the lady in Rygjafylke in AC Valhalla.
How to begin the quest
To begin the world event, talk to Bil who is near the waterfall. Her exact location is shown in the map below, marked by the marker.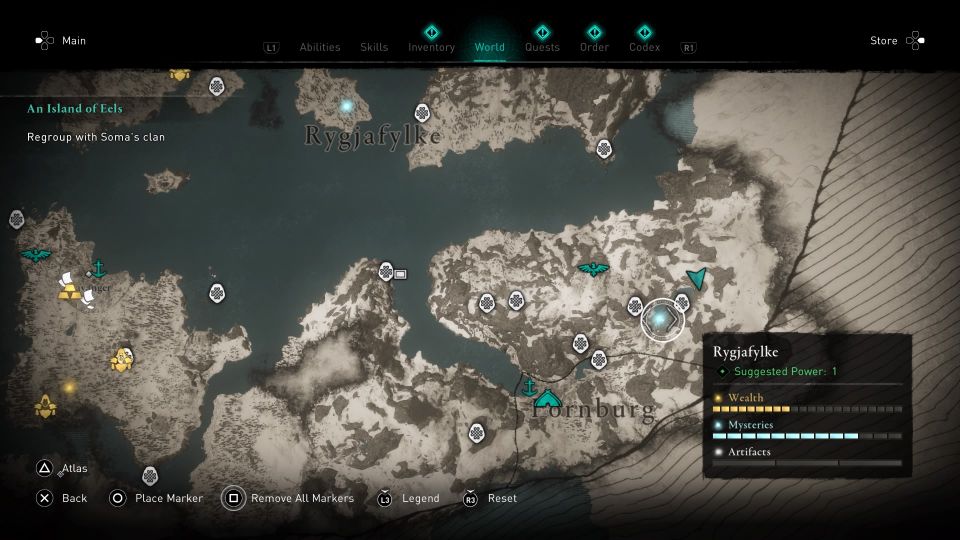 Talk to Bil who is sitting down near the lake where the waterfall is.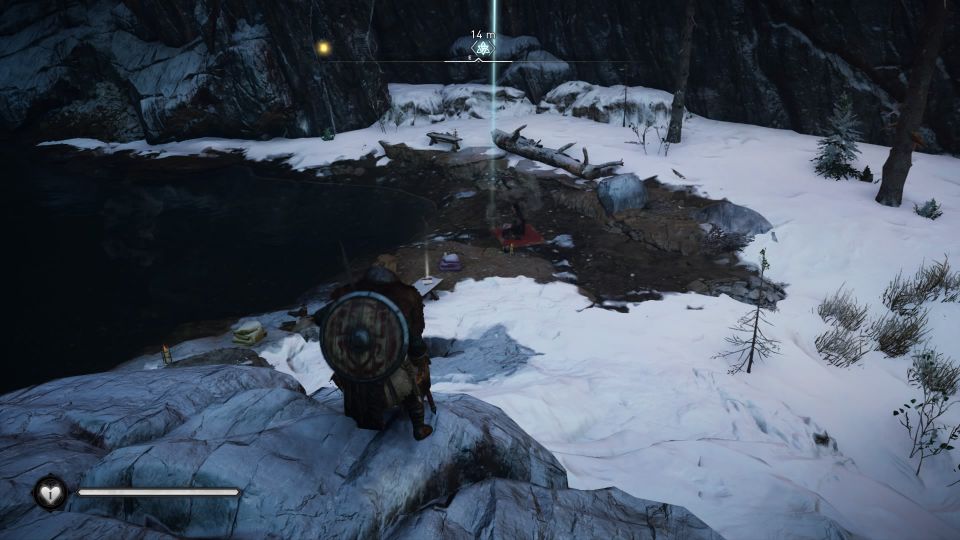 Also, read the note beside to get a clue on its location.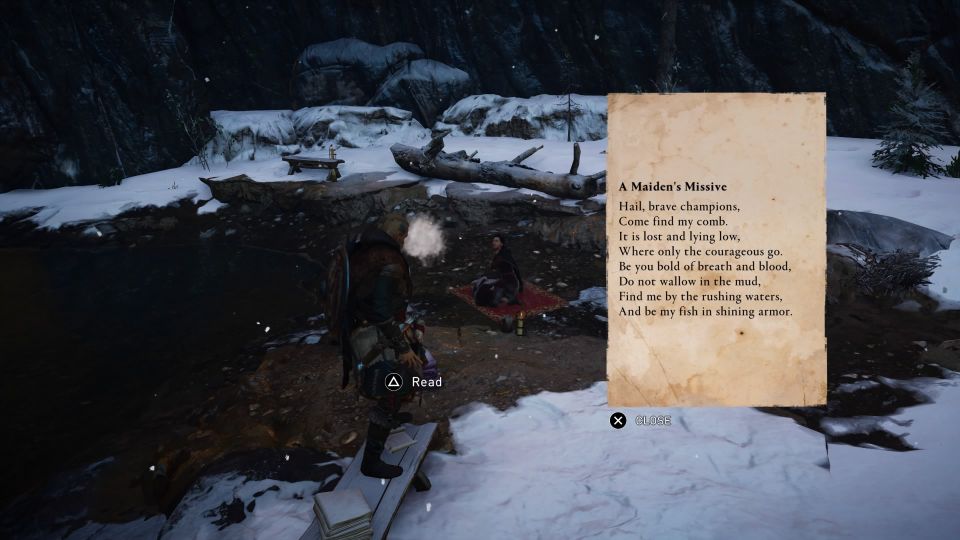 Location of comb
To find the comb, head towards the waterfall's base, which is just in front of Bil.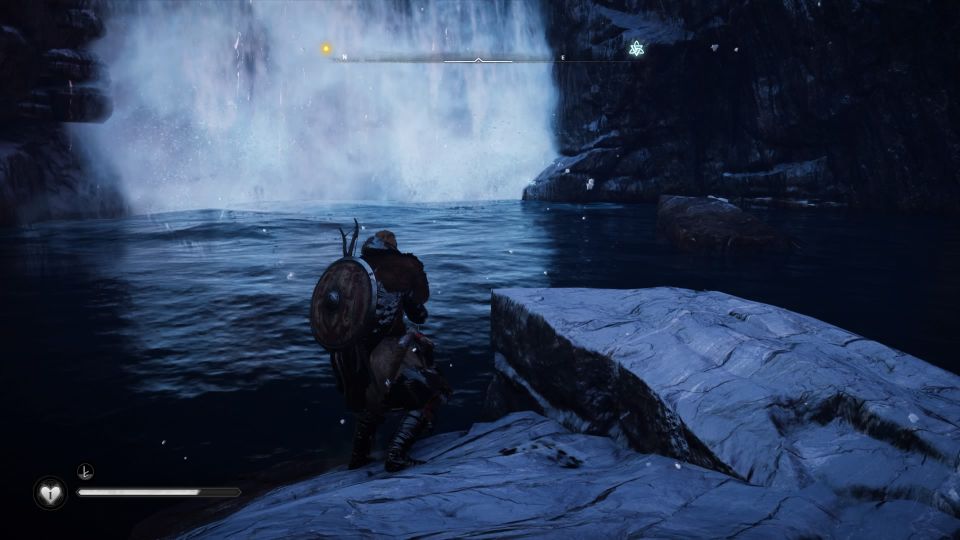 Jump into the lake in front of the waterfall. Dive deep inside and use Odin's sight. You'll see something shiny at the bottom.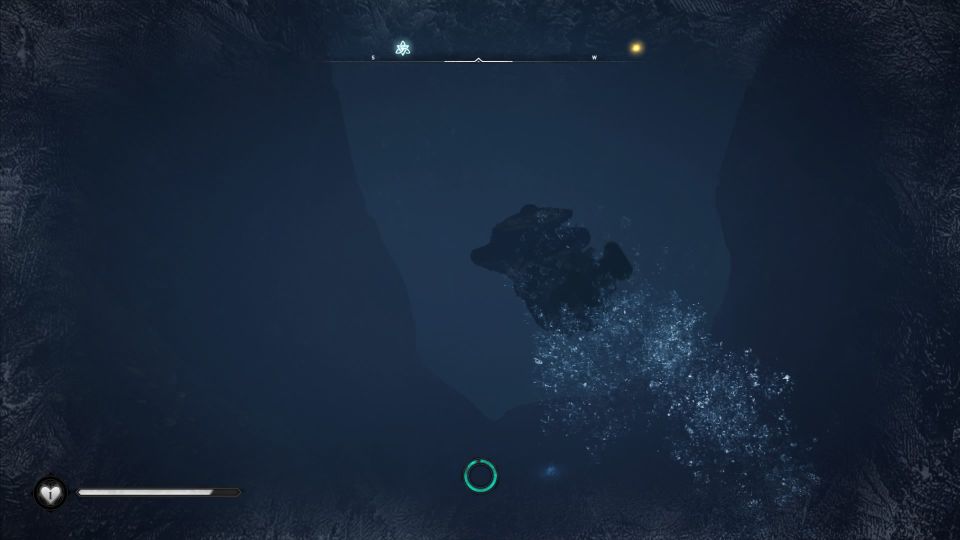 Head towards it and interact with the object. You'll get the comb.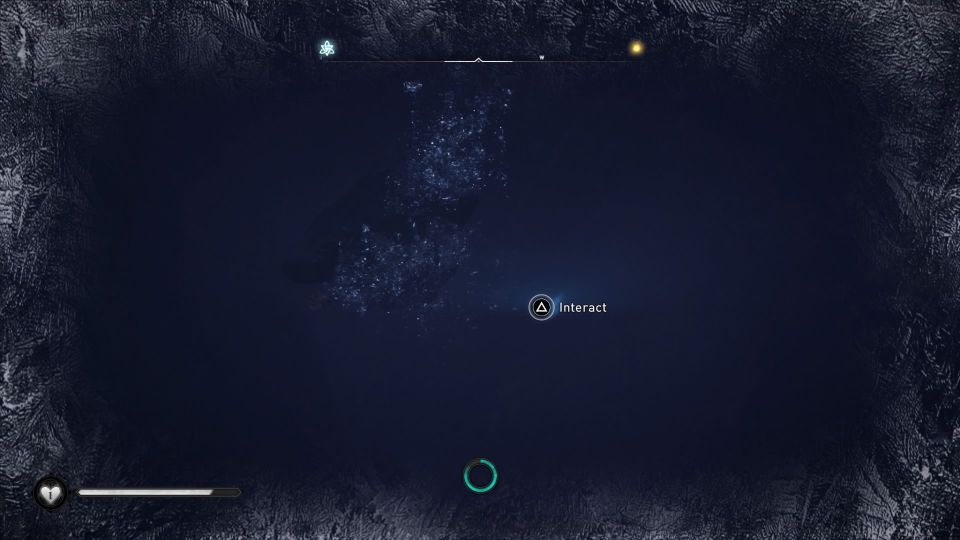 Talk to Bil
Return to Bil to complete the Comb of Champions quest.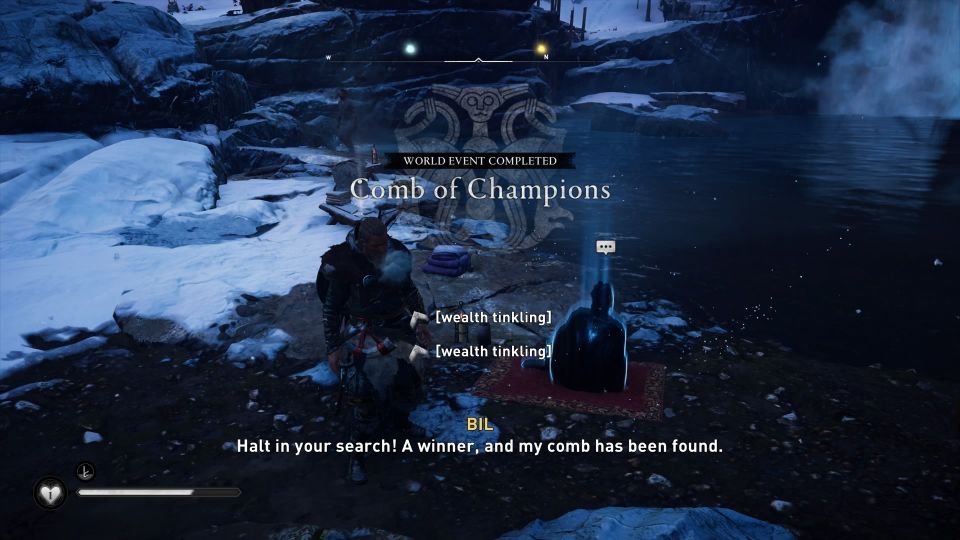 As a reward, she'll allow you to follow her.
You can follow her all the way and she'll help to "comb" Eivor's hair.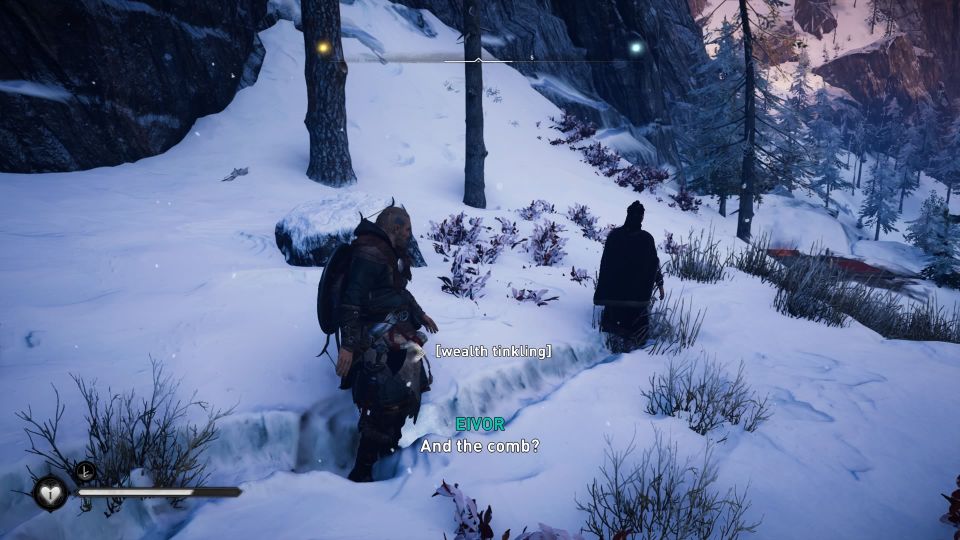 ---
Related posts:
Assassin's Creed Valhalla: Fly Agaric Walkthrough & Guide
Assassin's Creed Valhalla: Old Man On The Edge Walkthrough