The Baker's Plaint is a quest in Ravensthorpe in Assassin's Creed Valhalla.
Your task is to help Tarben, a baker, to do some errands.
Here's a walkthrough of The Baker's Plaint in AC Valhalla.
Suggested power: 20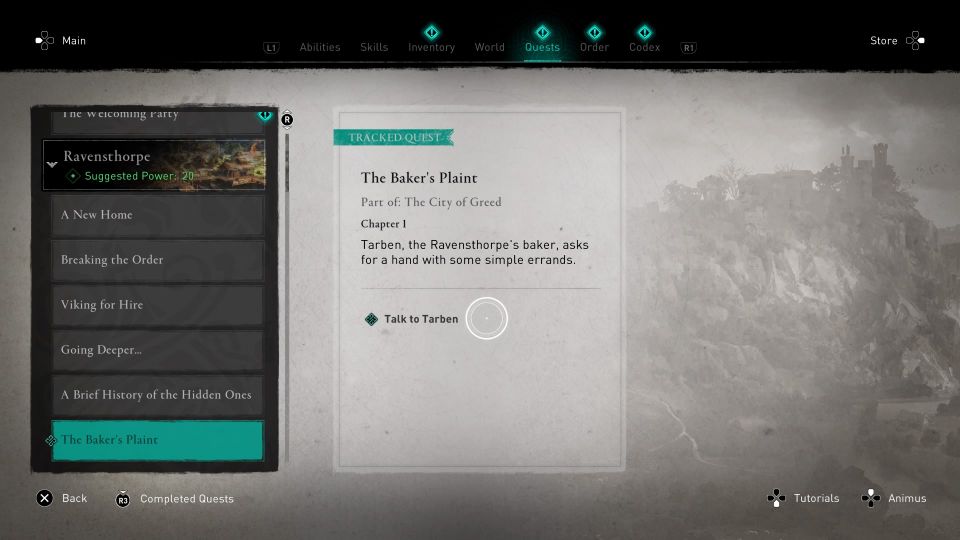 Talk to Tarben
This quest should be unlocked after you've build the bakery in the settlement.
Talk to Tarben.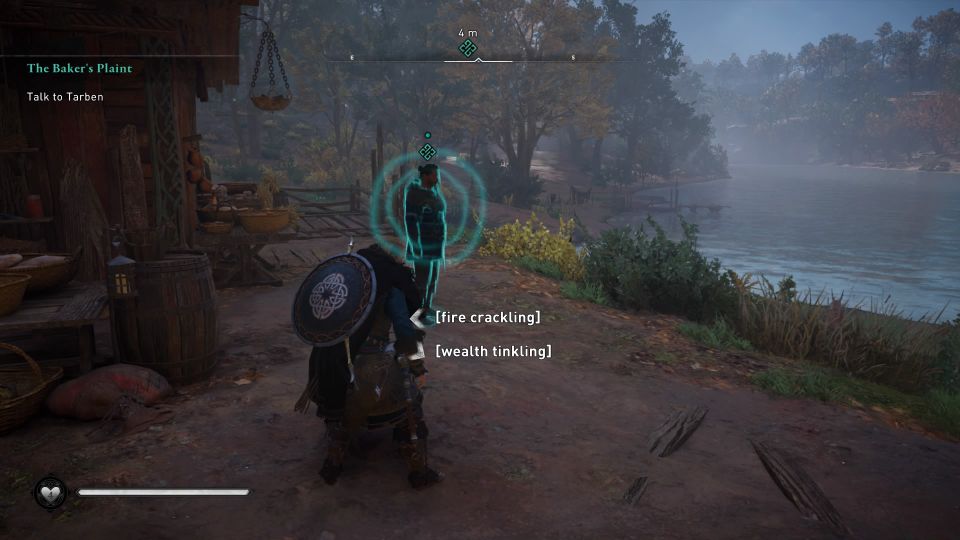 Get to the market
Use the small boat at the docks. Tarben will follow you.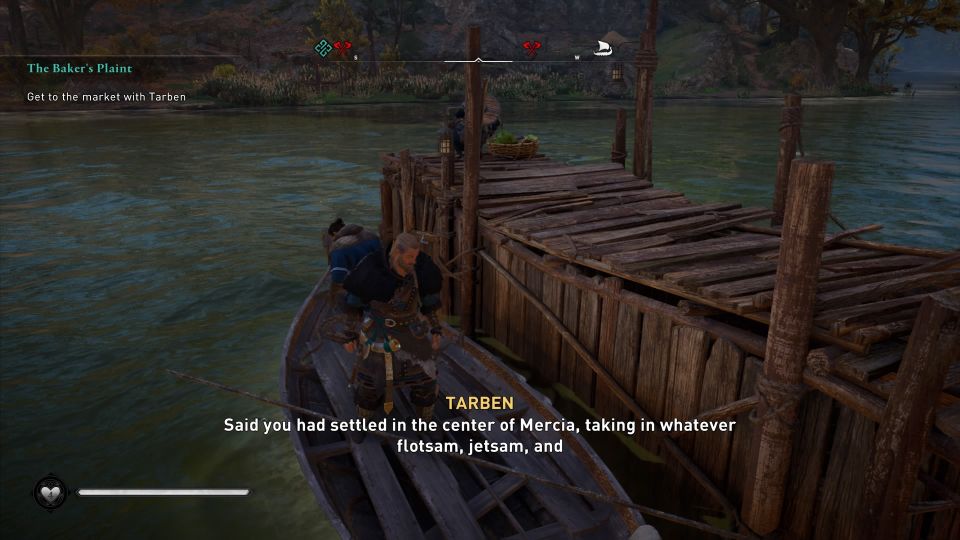 Get to the location shown in the map below, marked by the quest symbol.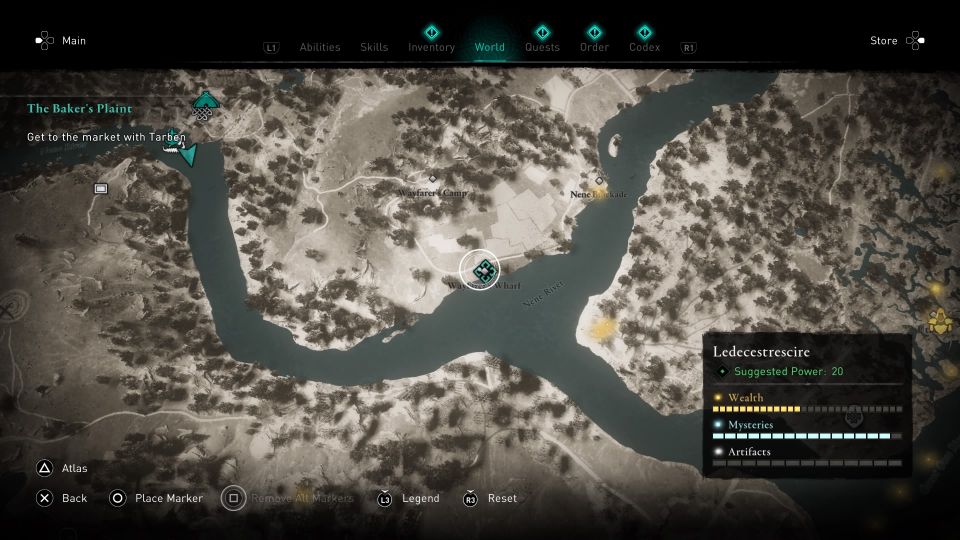 Once you reach, there'll be a cutscene showing Tarben buying some stuff. Apparently the trader looked at Tarben one kind, as though Tarben is not who he claims to be.
Get to the boat
After making the trade, go back to the boat and paddle all the way back to the settlement.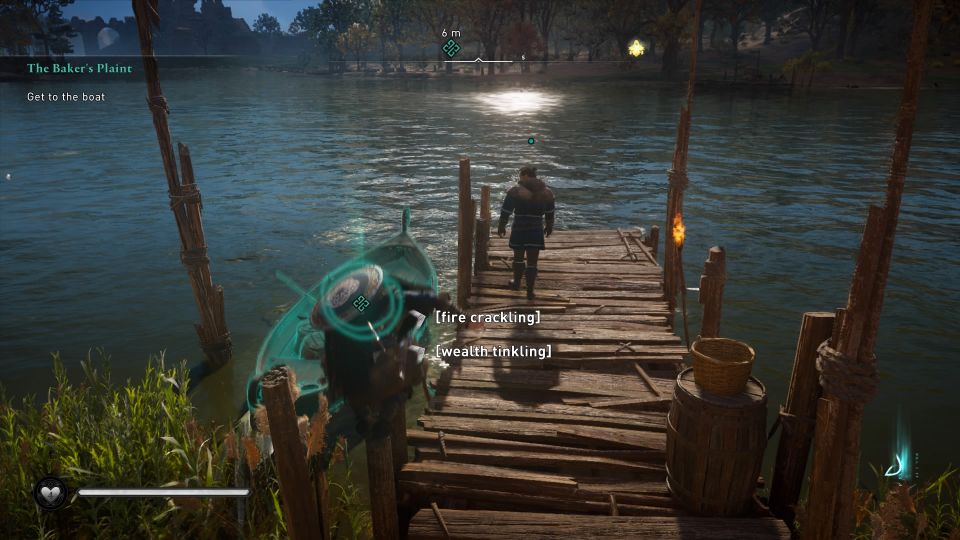 The quest ends once you reach Ravensthorpe.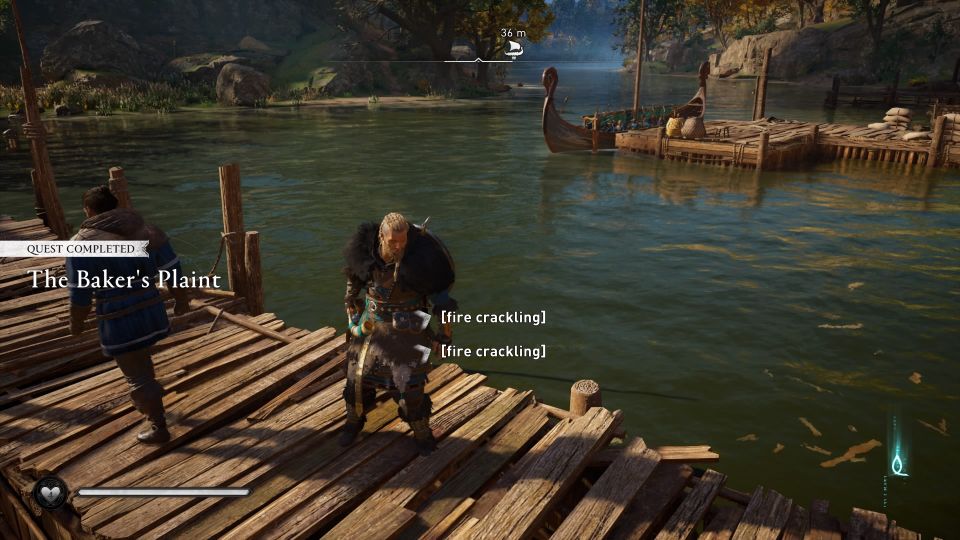 ---
Related posts:
Assassin's Creed Valhalla: Reporting On Lincolnscire Walkthrough
AC Valhalla: A Sword-Shower In Anecastre Walkthrough