A Noble Escort is a quest under Lincolnscire in Assassin's Creed Valhalla.
Your task is to meet up with a Saxon named Hunwald at Ravensthorpe. He is apparently the heir of the ealdorman in Lincolnscire.
Here's a walkthrough of A Noble Escort in AC Valhalla.
Suggested power: 160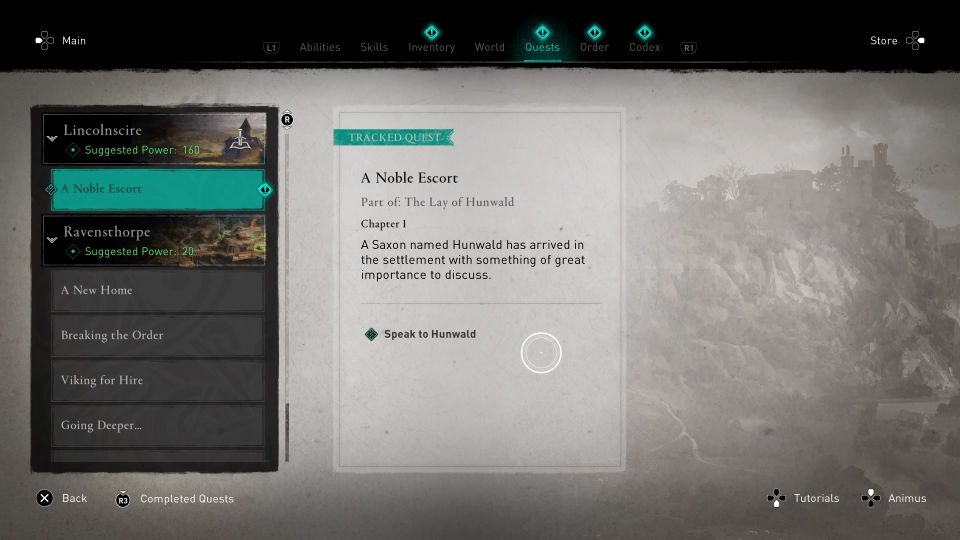 Talk to Hunwald
You will find Hunwald at the docks of Ravensthorpe. Go near him to trigger the cutscene.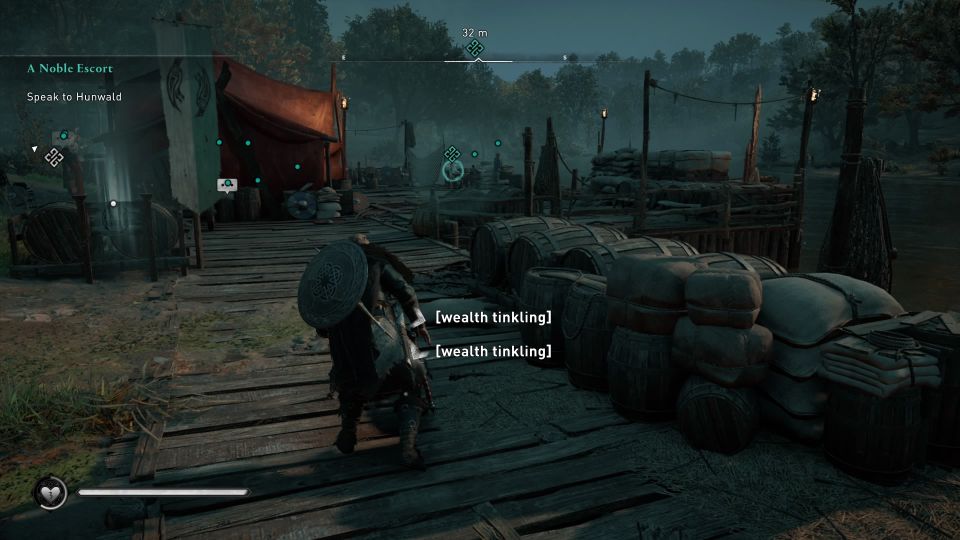 Meet Hunwald at Botolphston
Botolphston is located east of Lincoln. The exact location is shown in the map below, marked by the quest symbol.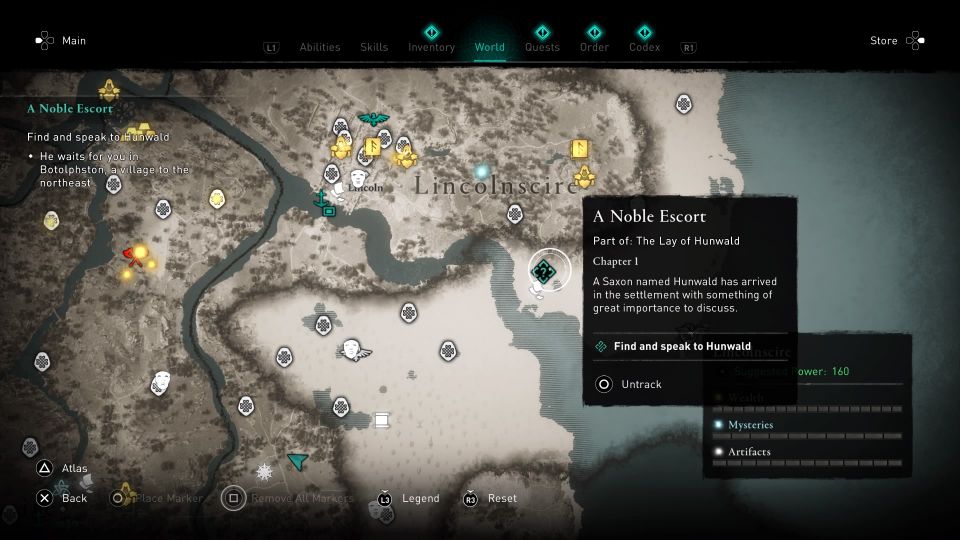 Once you've arrived at Botolphston, look for the longhouse. Hunwald is inside the longhouse drinking ale.
You will meet Hunwald's friend.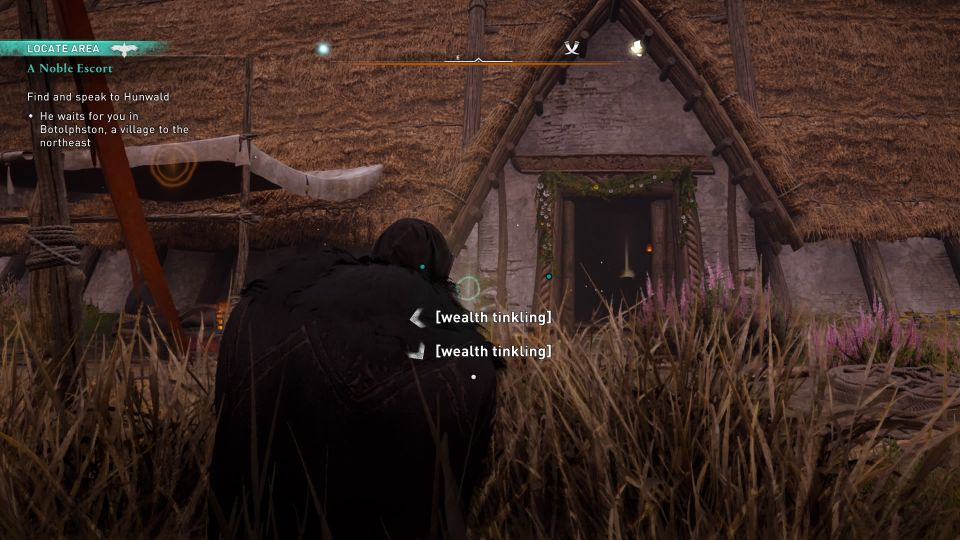 Choices
During the conversation, you can choose to either fight some Saxons, buy them a drink for 165 silver or ask them to leave.
I chose the third option as it's free provided you have level 3 flyting.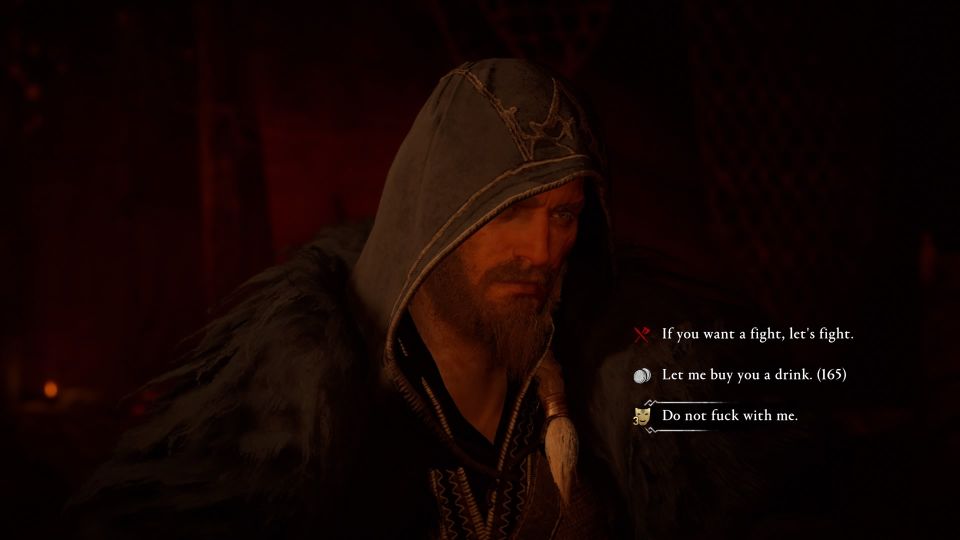 Protect Hunwald
Hunwald will go for a piss but he'll get captured by some soldiers.
Kill all of the soldiers to protect Hunwald.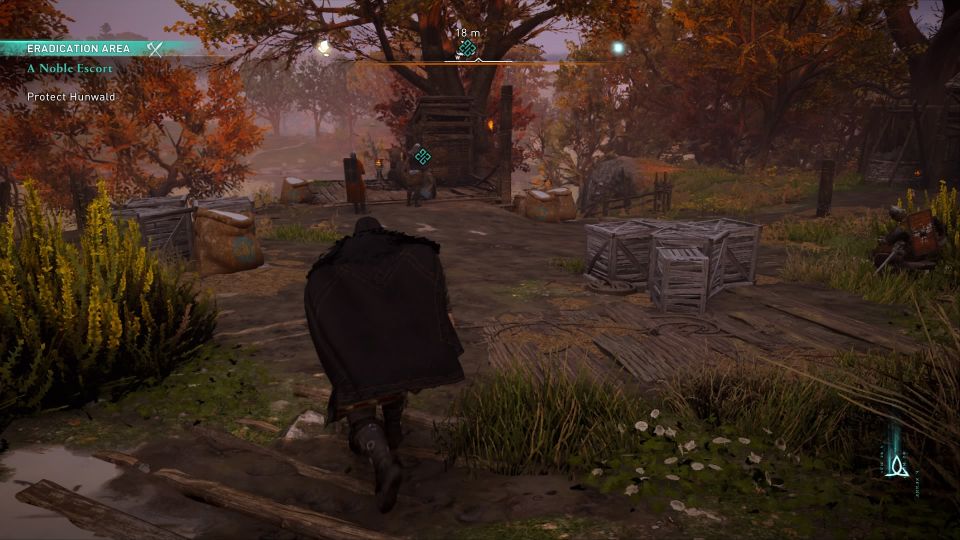 The quest ends here.
---
Related posts:
AC Valhalla: How To Get Book Of Knowledge In Chertsey Abbey Ruins
Assassin's Creed Valhalla: Tiny Black Market Walkthrough