Tiny Black Market is a world event in Suthsexe in Assassin's Creed Valhalla.
Your task is to check out the junk sold by the kids on the treehouse.
Here's a walkthrough of Tiny Black Market in AC Valhalla.
To begin the event, get to the location shown below, marked by the map marker.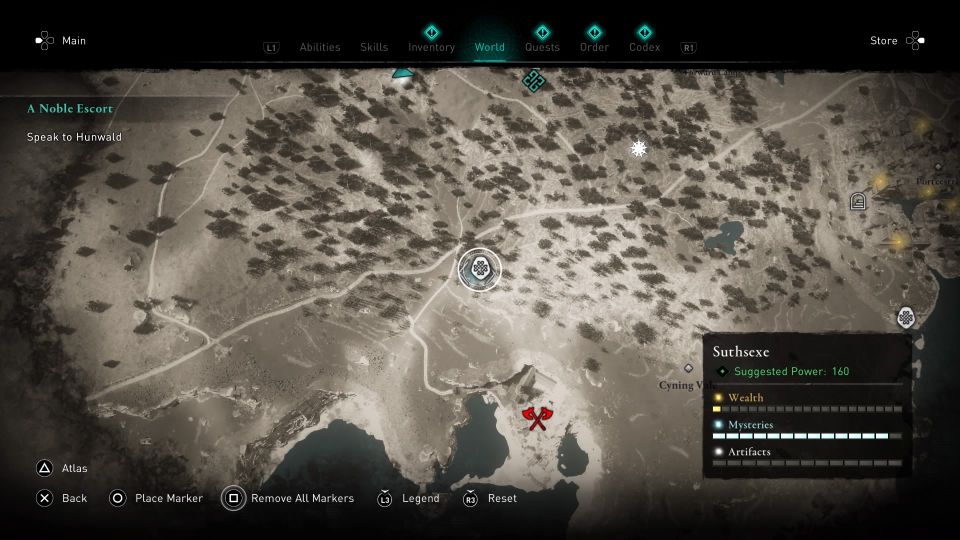 Climb up the treehouse and get to the "black market".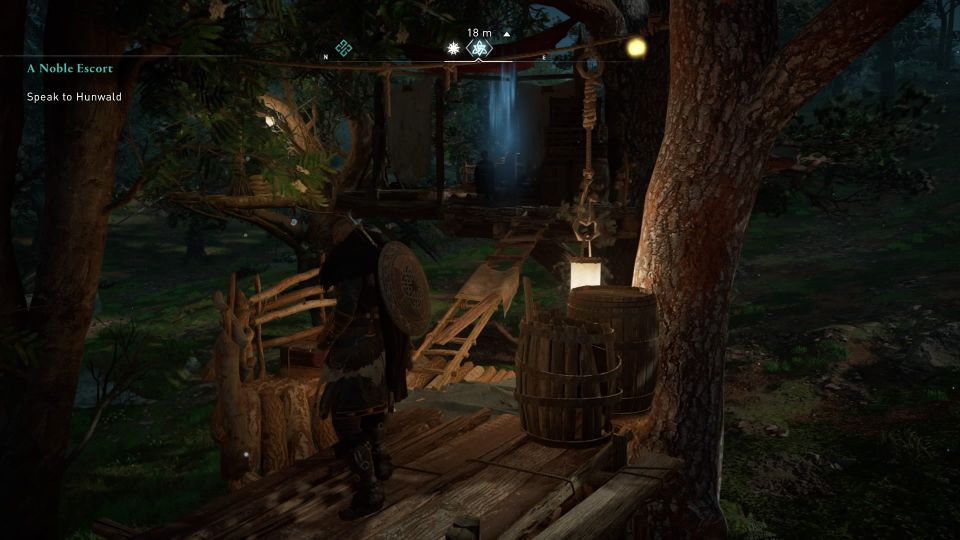 The boy will ask you for the password. Just ask him to get out of the way.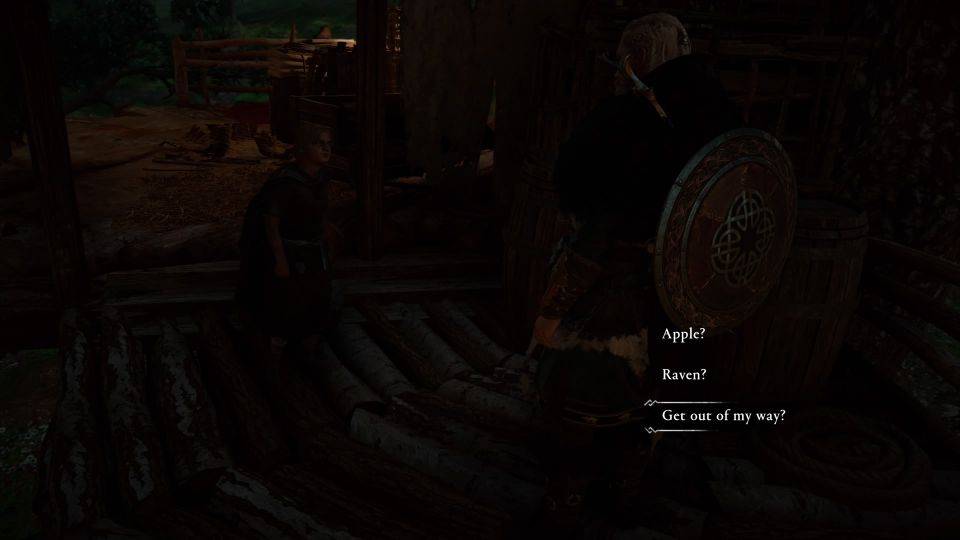 Buy the junk
The little girl will offer three junk items for silver. They cost 25, 35 and 45 silver respectively.
Only one of the items is worth something. The one with the paper inside is a treasure note.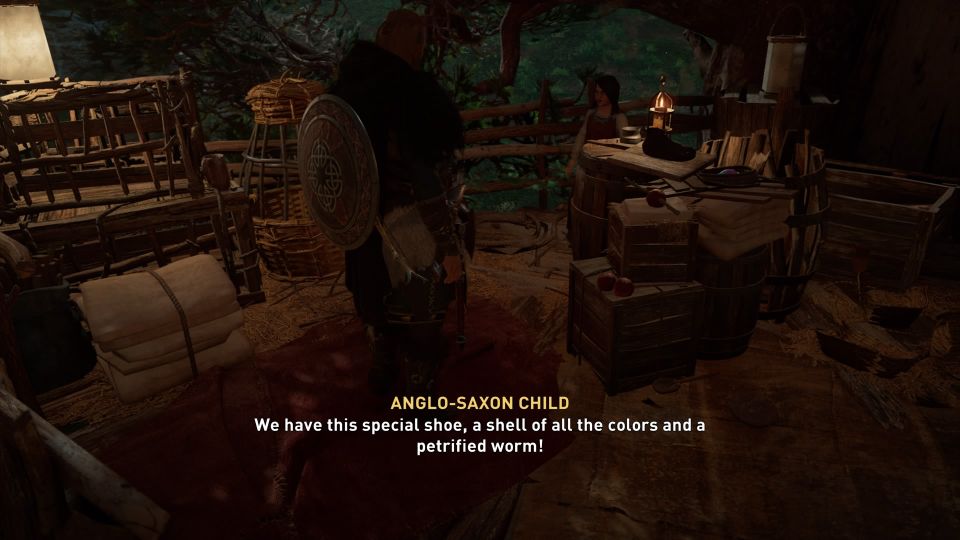 The world event ends after you buy her stuff.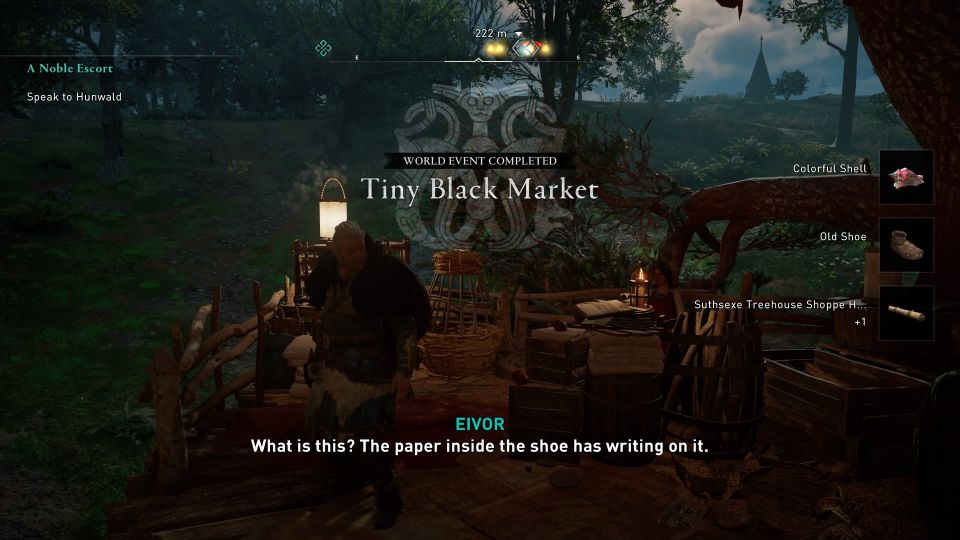 Check your inventory and you'll find the Suthsexe Treehouse Shoppe Hoard Map.
There's also an opal on the treehouse beside it.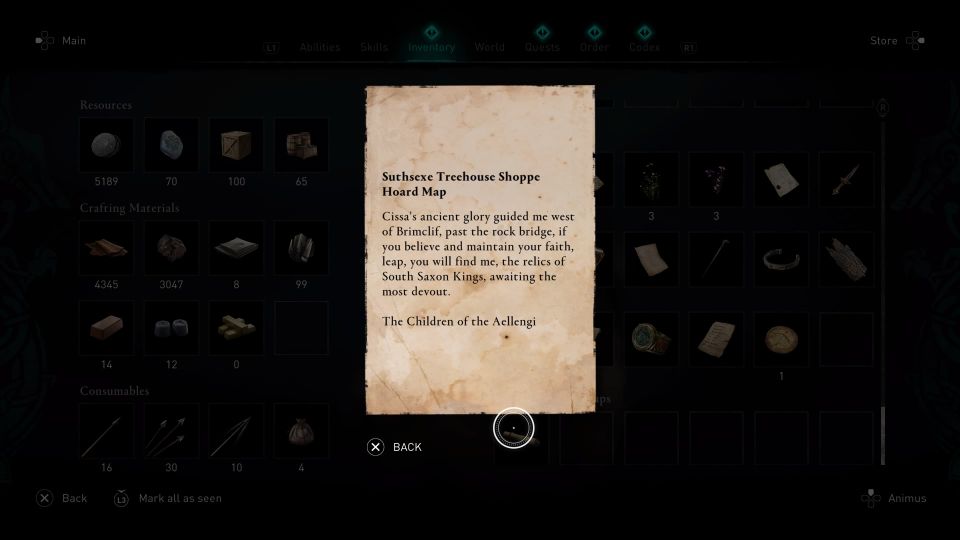 ---
Related posts:
AC Valhalla: Alisa In Wunderlandscire Walkthrough
Assassin's Creed Valhalla: Will O' The Wisp Walkthrough