Santlache Mine is one of the Treasures of Britain mysteries in Assassin's Creed Valhalla.
Your task is to explore the mine and eventually obtain the treasure.
Here's a walkthrough of Santlache Mine in AC Valhalla.
To begin the challenge, get to the location shown below, marked by the map marker.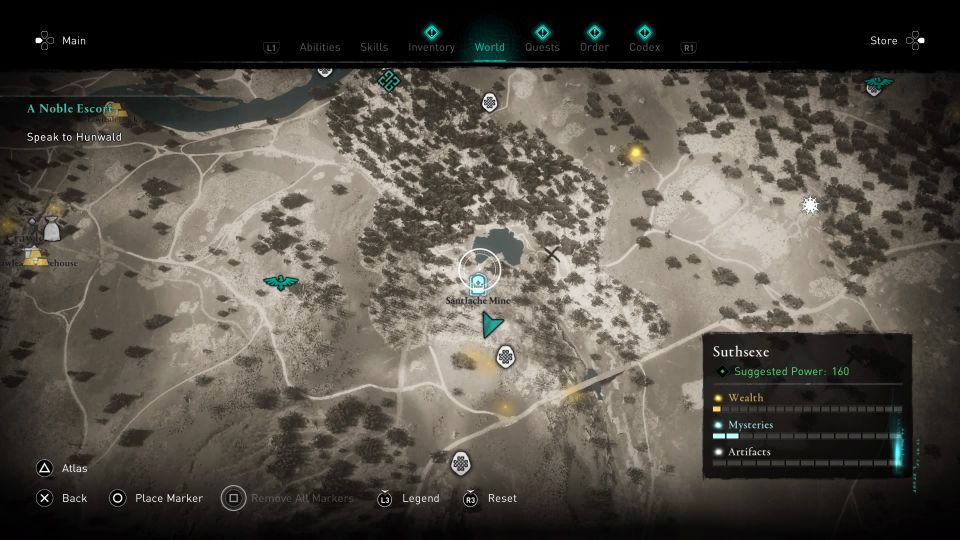 You will see three mine entrances. Use the one on the right-side. The others will only be a dead end.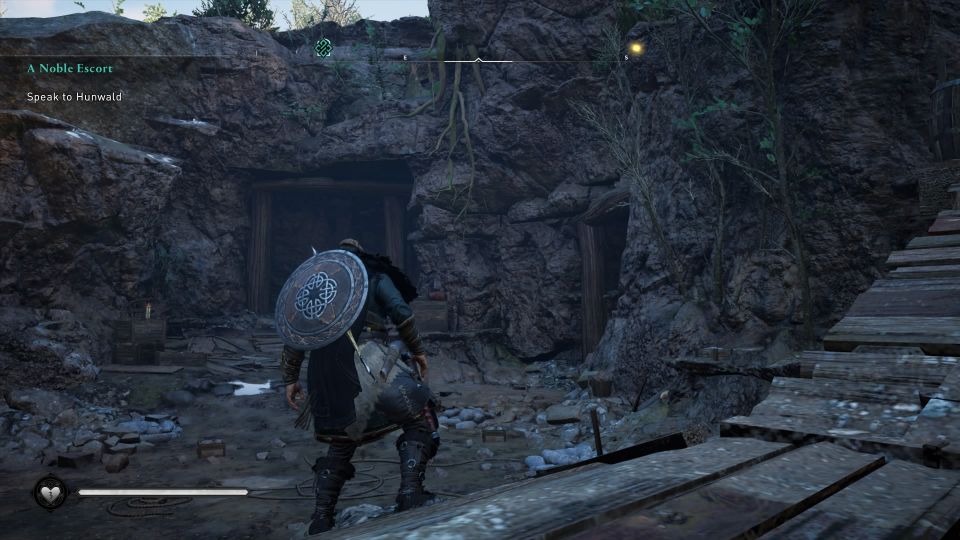 How to reach the treasure room
Once you're inside, the objective is to reach the treasure.
Look for the breakable stone wall. There are oil jars in front of it. Shoot the oil jars to blast open the path.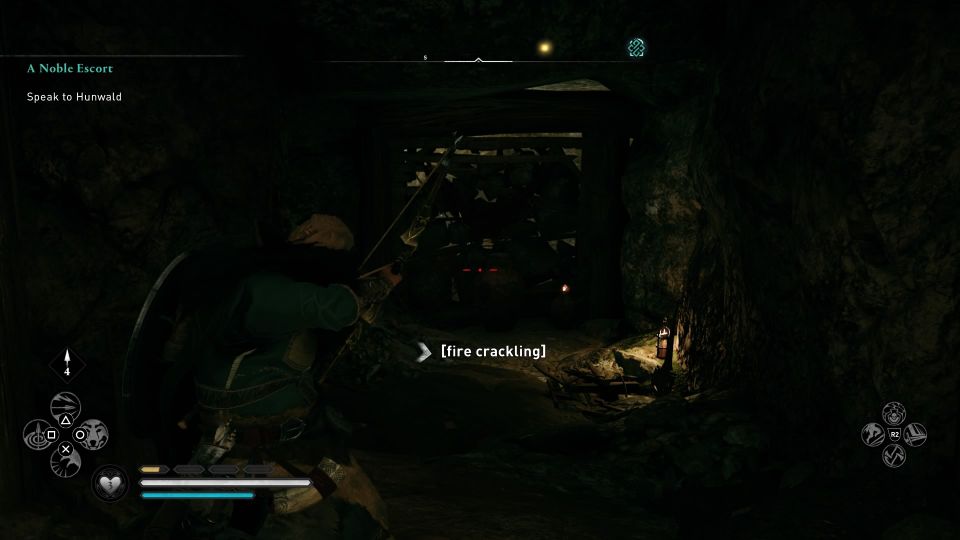 Keep going until you see a small narrow path on your left. You can slide under it.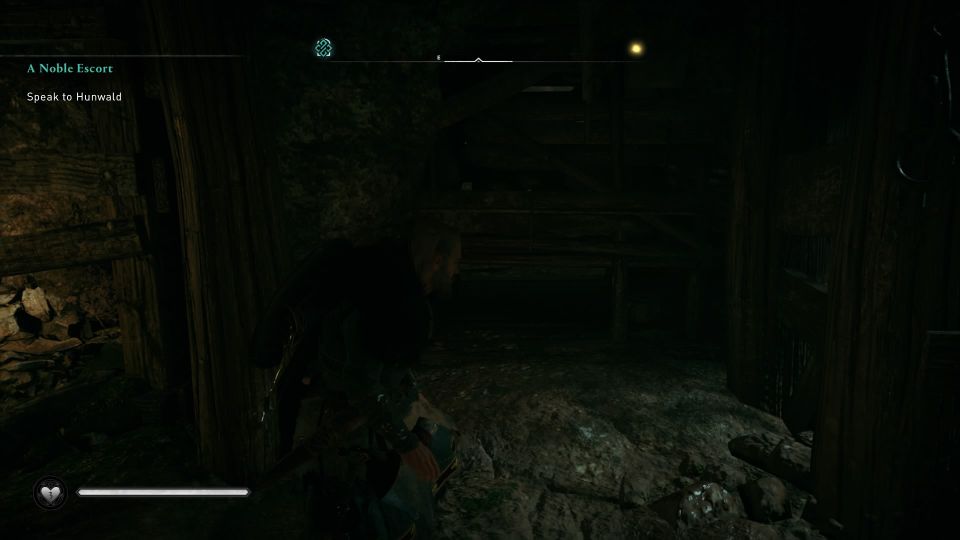 Continue going until you reach the movable shelf.
Move the shelf under the ladder and use the ladder to go up.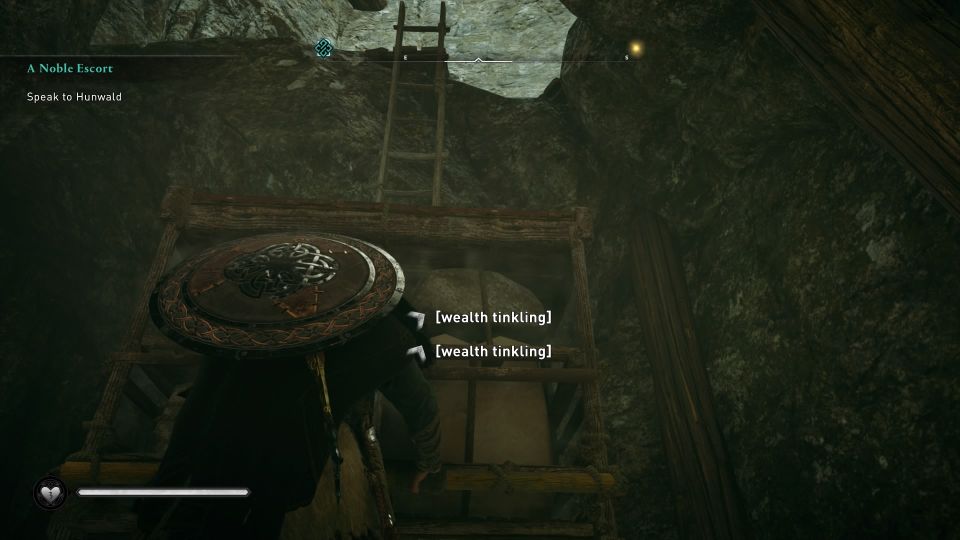 Continue to follow the route until you reach another ladder. Shoot the link to drop the ladder and climb up.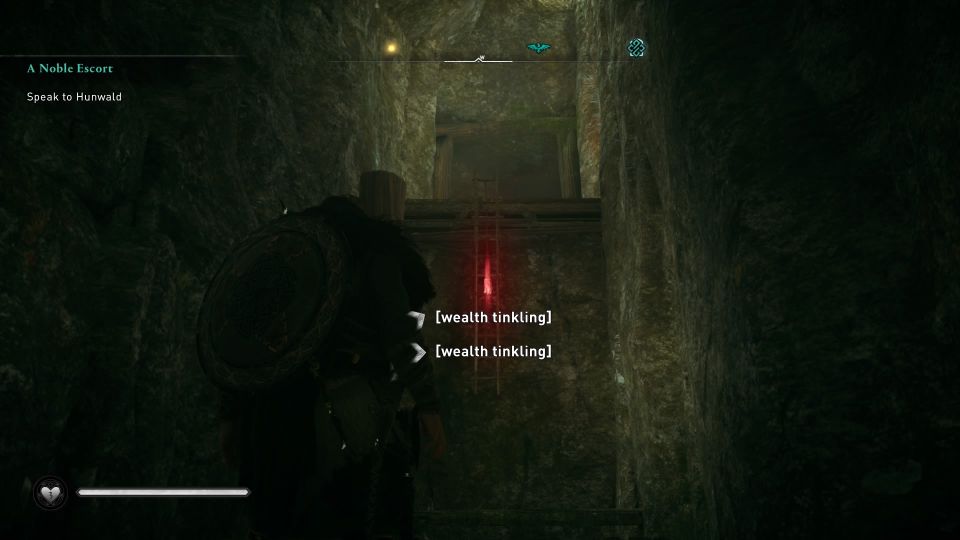 In the next area, there's a chest at the bottom.
You can go take it first and then climb back up.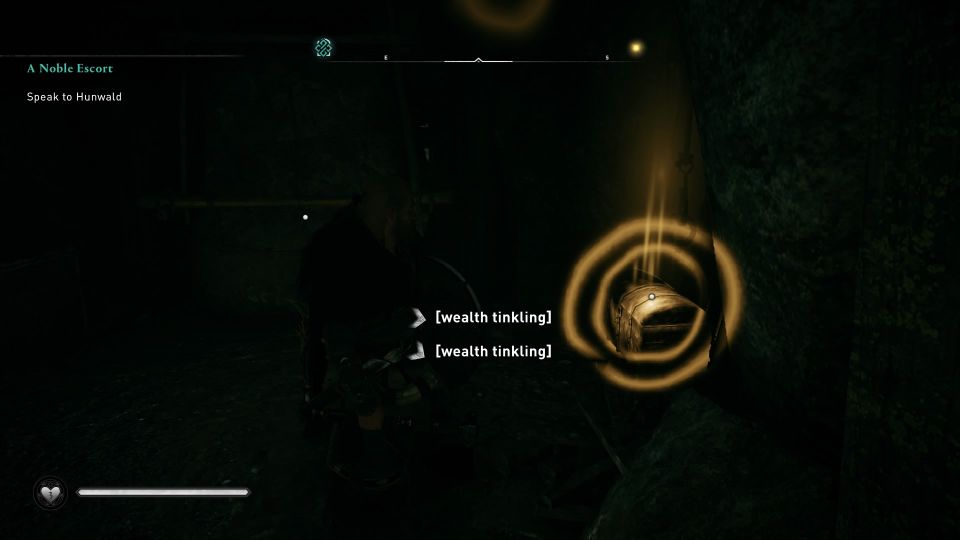 Keep going until you reach this area (image below). You will see a zipline at the top.
Use the zipline.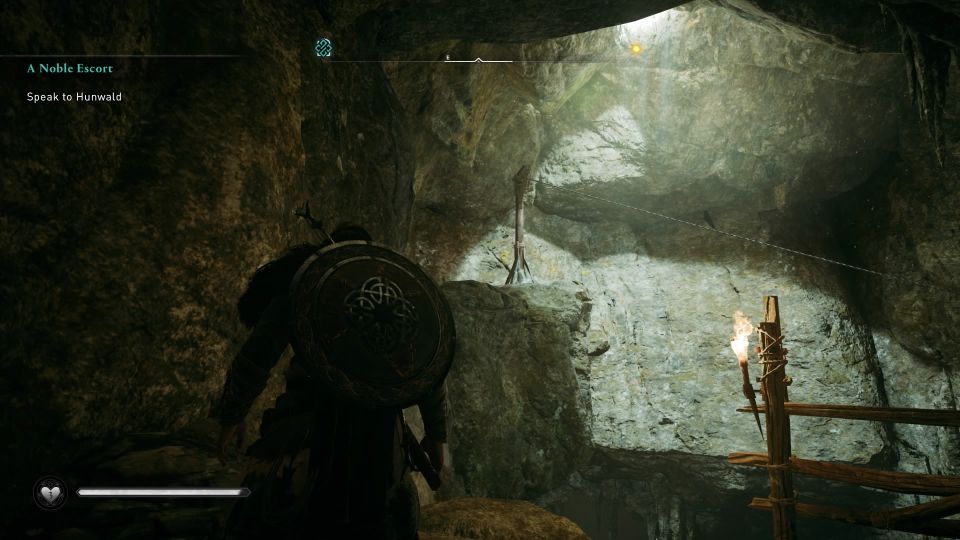 You'll reach another chest as you land from the zipline. Take the chest and continue following the path.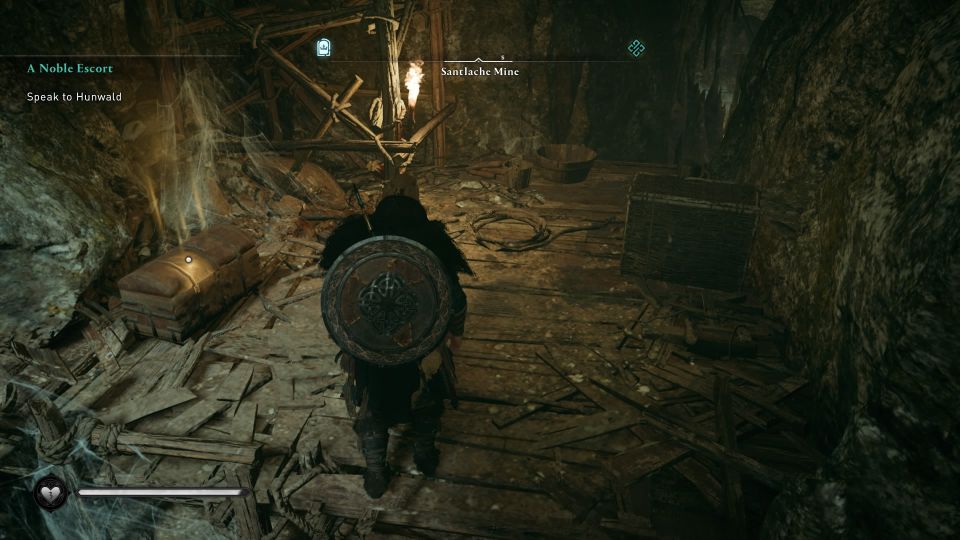 You'll then come across another breakable stone wall. Use the oil jar nearby to break open the wall.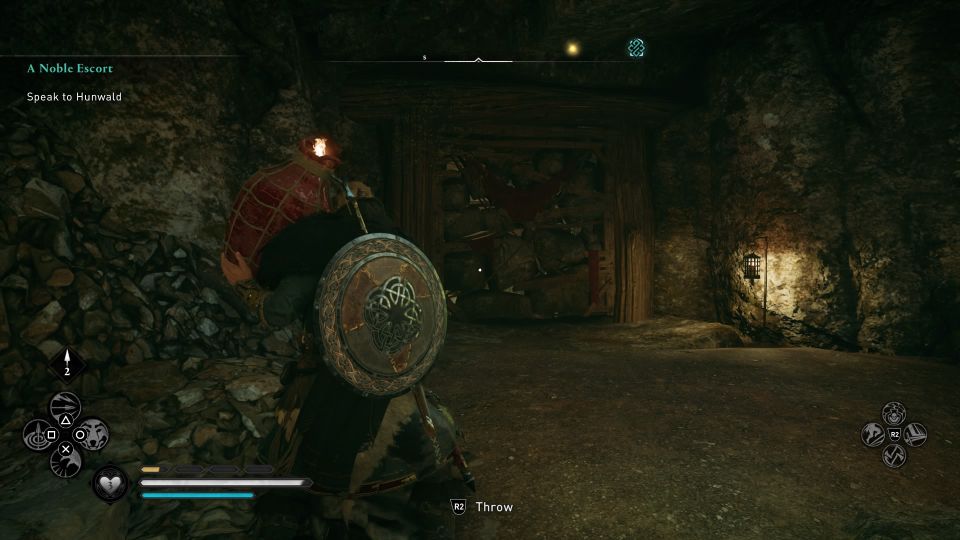 Finally, you'll reach a note "The Cauldron of Dyrnwch the Giant". Read it to get a clue.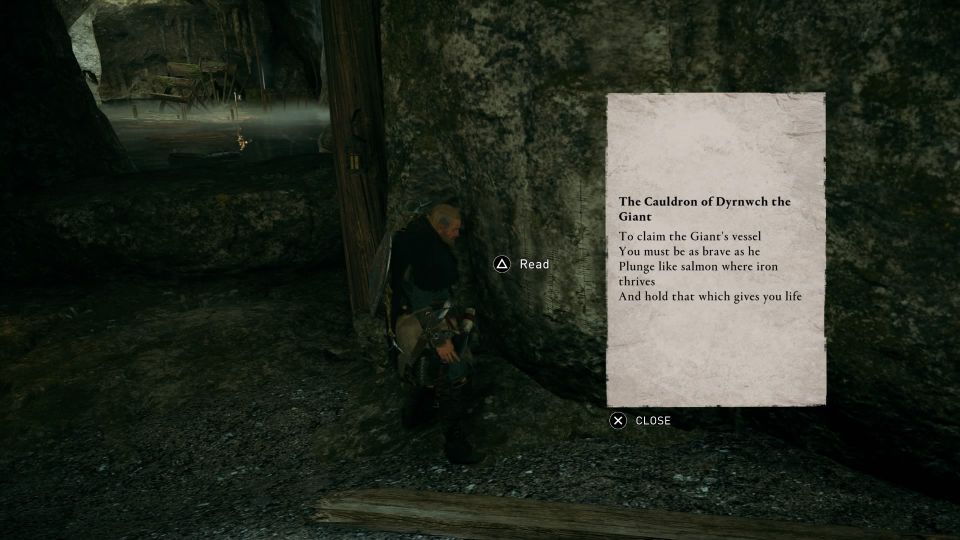 You will basically reach an area with a lot of water. Go towards the end of the area and jump into the water.
When you're underwater, you will see a path.
This part is quite long. Just keep swimming all the way.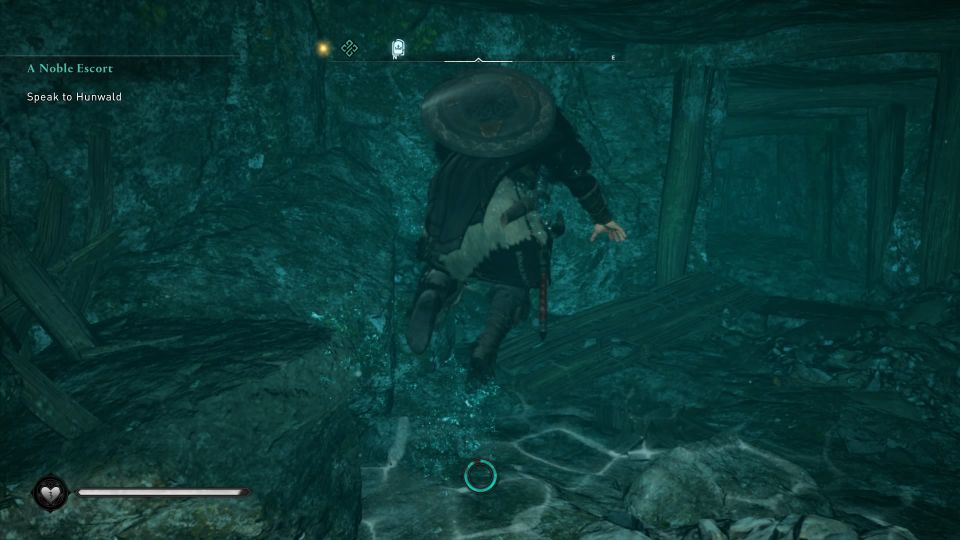 In the middle, you'll come across a wooden plank blocking the way. Keep attacking it and it'll be destroyed.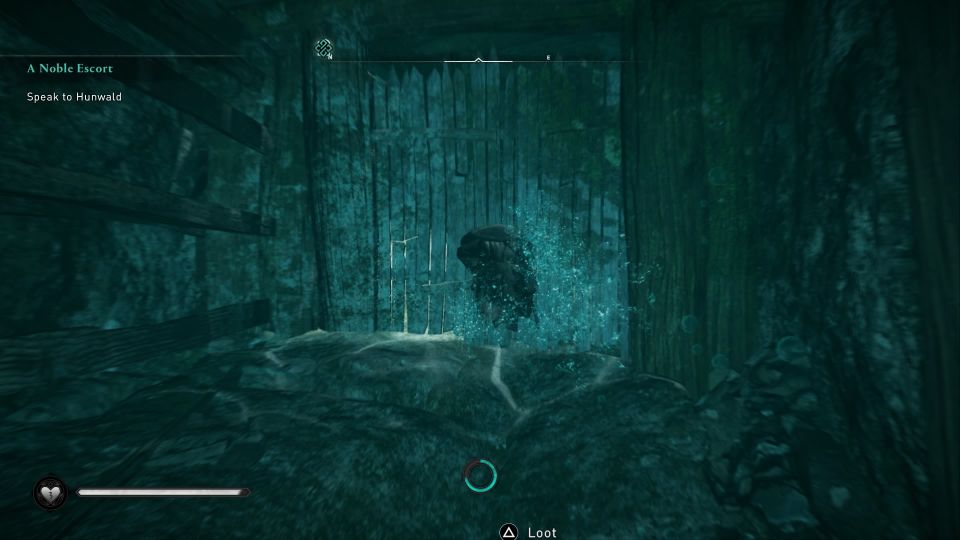 Continue to swim all the way until you're able to resurface.
Take the treasure
After surfacing, you will reach the treasure area. Loot the treasure in the middle.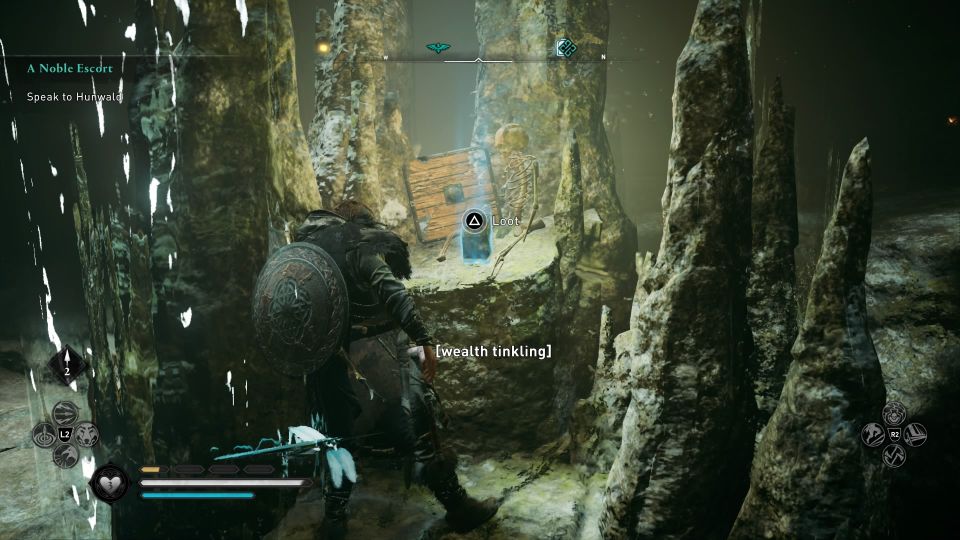 The Santlache Mine (Treasure of Britain) ends here.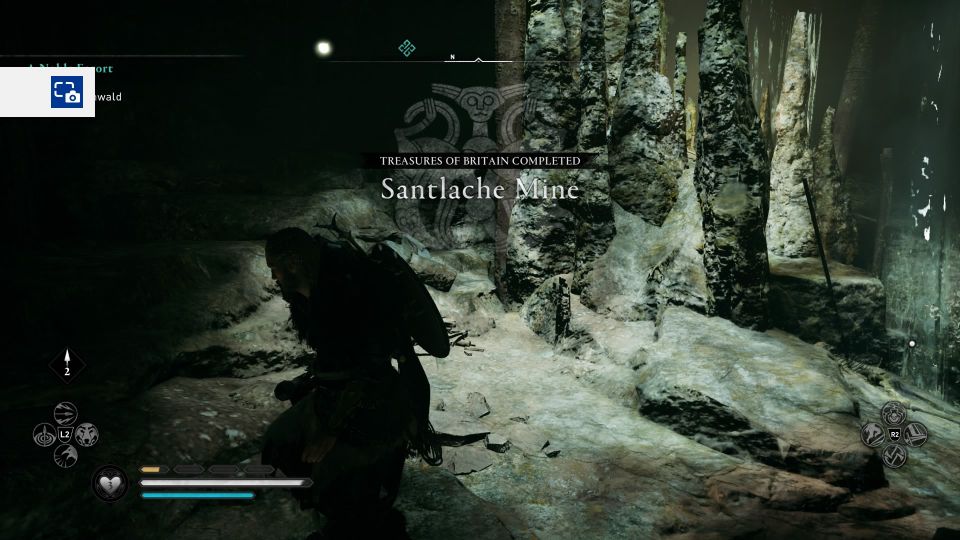 To leave the area quickly, take the oil jar nearby to blast open the stone wall.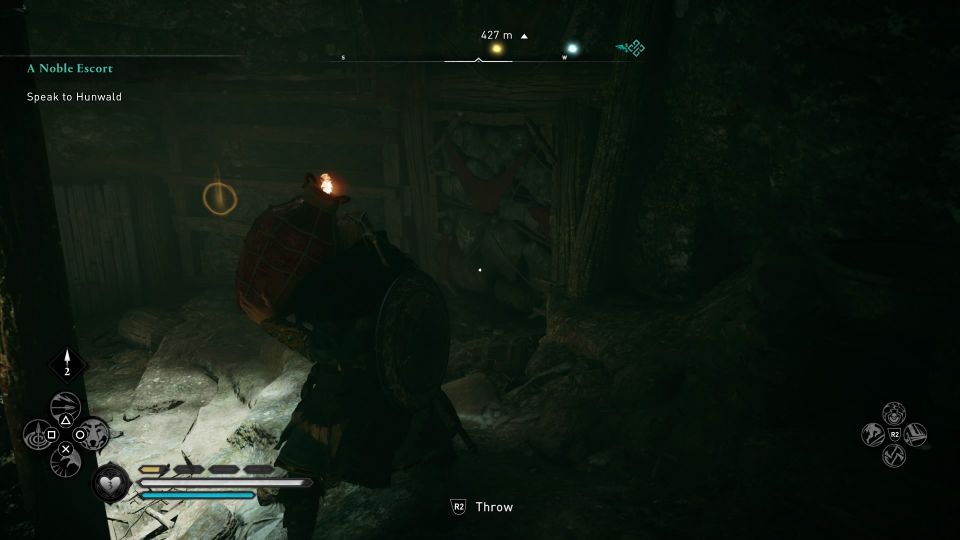 ---
Related posts:
Assassin's Creed Valhalla: Fly Agaric (Suthsexe) Guide
AC Valhalla: How To Find And Defeat Aelfred's Battle-Sow
Assassin's Creed Valhalla: Reporting On Suthsexe Walkthrough