Aelfred's Battle-Sow is a legendary animal mystery in Suthsexe in Assassin's Creed Valhalla.
It resembles a gigantic bull and it is accompanied by a number of regular-sized ones.
Here's how you can find and defeat Aelfred's Battle-Sow in AC Valhalla.
Location
Aelfred's Battle-Sow is located west of Tuicca's Farm in Suthsexe. The exact location is shown below, marked by the map marker.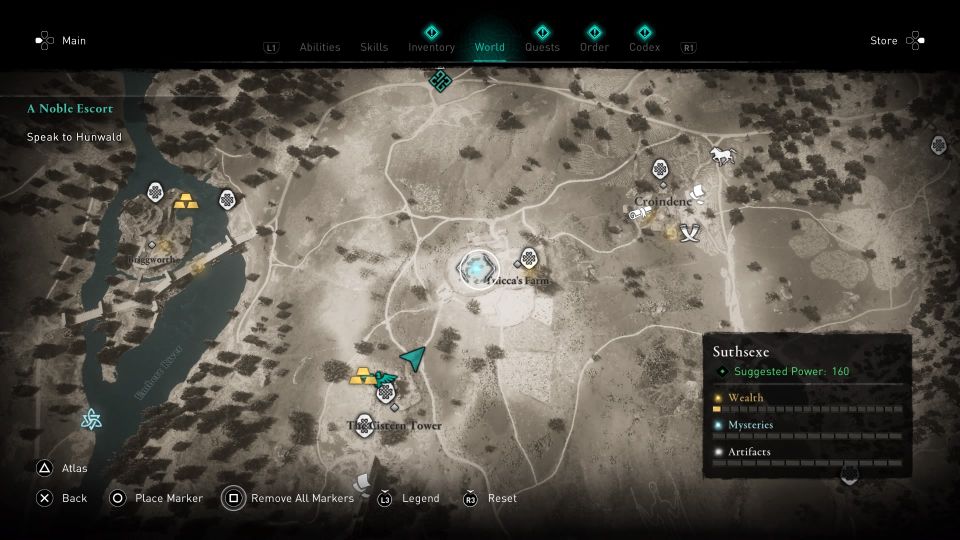 How to defeat Aelfred's Battle-Sow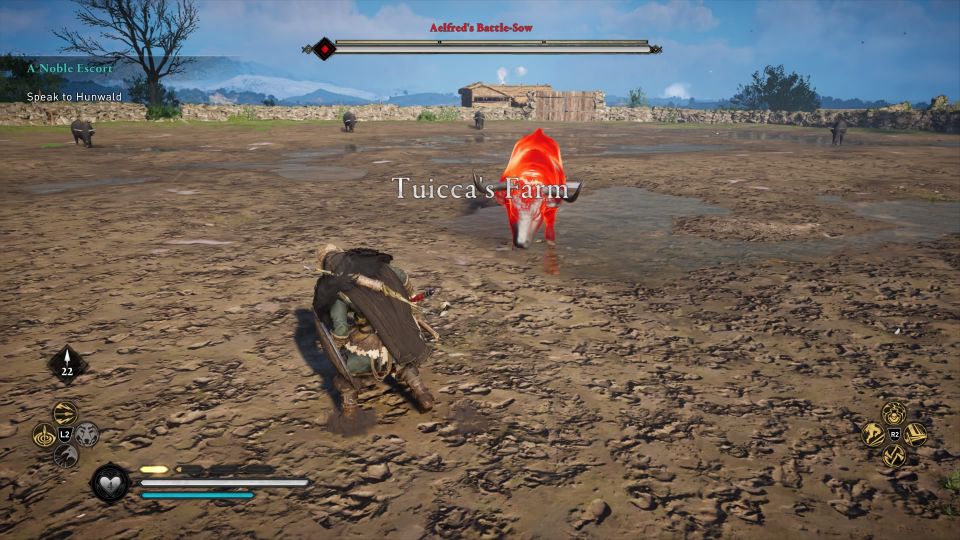 This fight can be difficult because of the distractions. This beast is helped by the regular-sized ones and there are like five of them inside.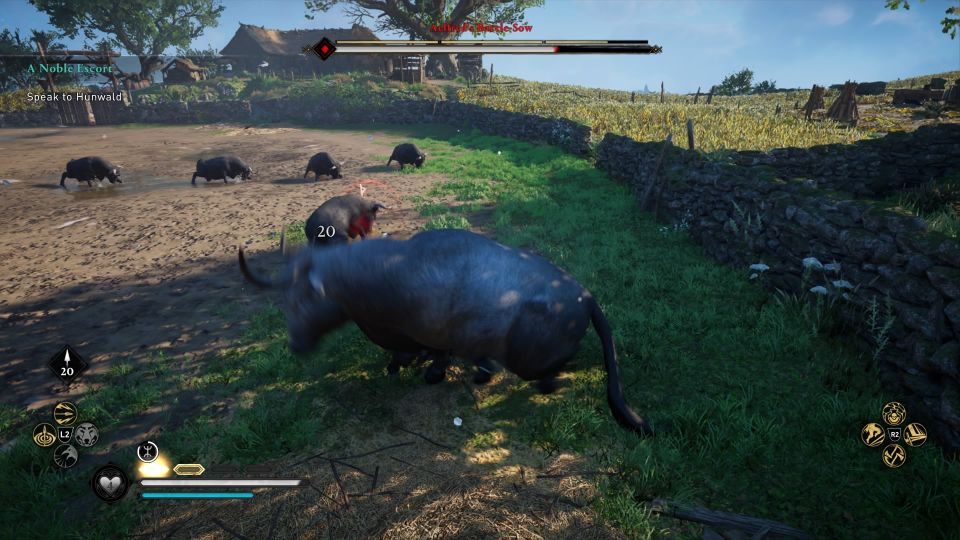 Luckily, its attacks are predictable and limited. You can also parry its regular attacks.
When you see the red symbol prompt coming up, just dodge away. When it does that, its attack is something like bull-riding in real life.
The best skill to have is to slow down time when you dodge at the perfect timing.
To win the battle, you only need to defeat the Battle-Sow and not the small ones.
One way to get it down quickly is to shoot the weak points. You should be able to see the weak points when you aim the bow at it.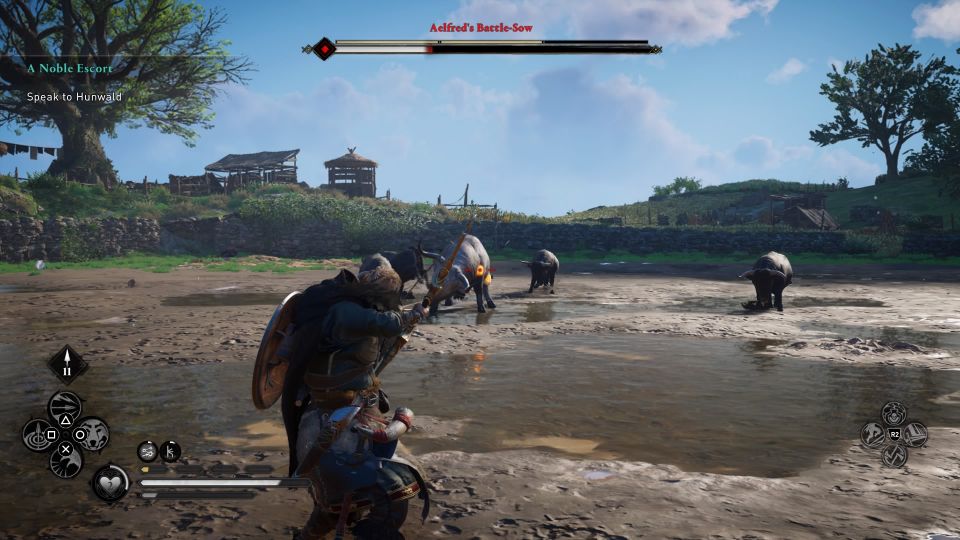 The legendary animal mystery ends after the Battle-Sow is down.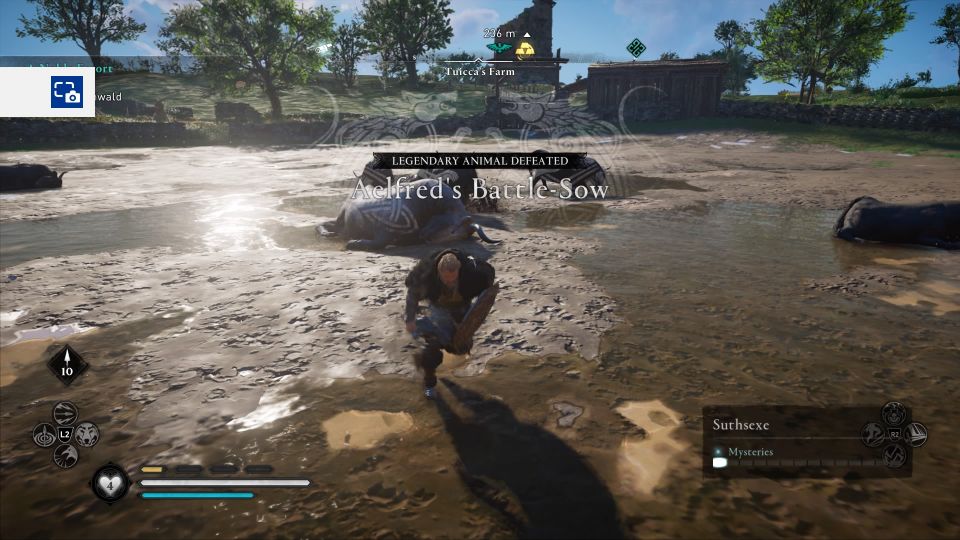 ---
Related posts:
Assassin's Creed Valhalla: Reporting On Suthsexe Walkthrough
AC Valhalla: Of All That Has Passed (Quest Walkthrough)