The Wayward is a world event located in East Anglia in Assassin's Creed Valhalla.
Your task is to find a horse a young blind child Asta is talking about.
Here's a walkthrough of The Wayward in AC Valhalla.
To begin the world event, head to the location marked on the map. It's in Northwic.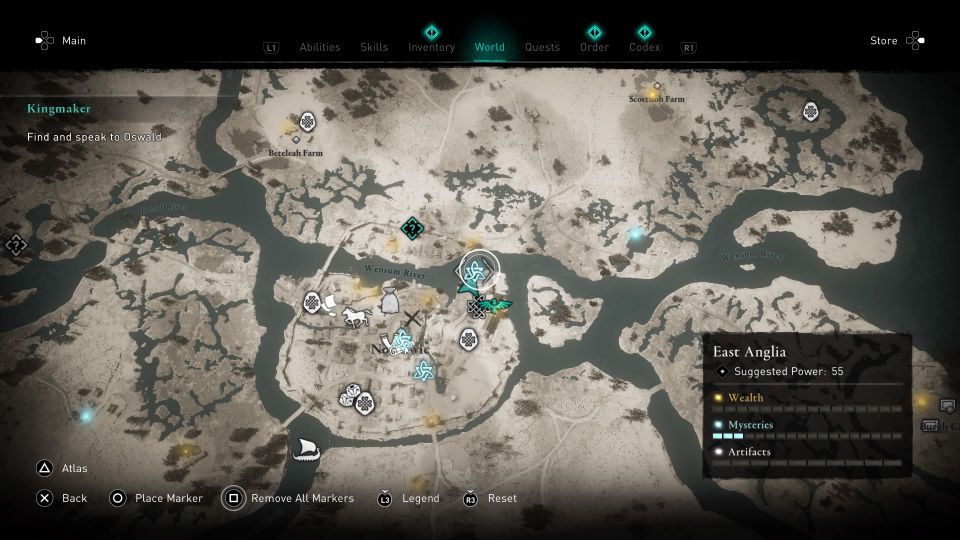 Talk to Asta to begin the mystery / world event.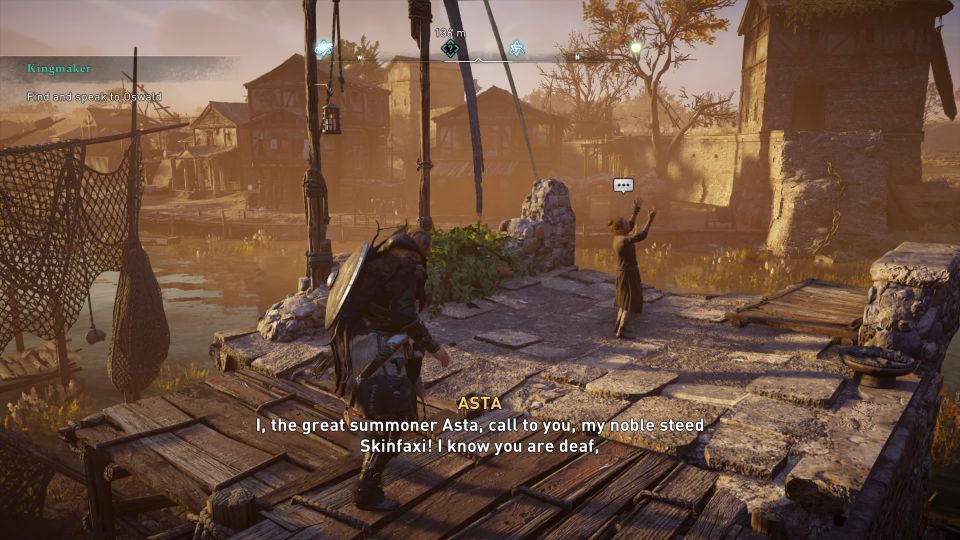 How to find the horse
The horse is actually just nearby. From Asta's location, you will see a river in front of you. Just cross the river and you'll see a horse nearby.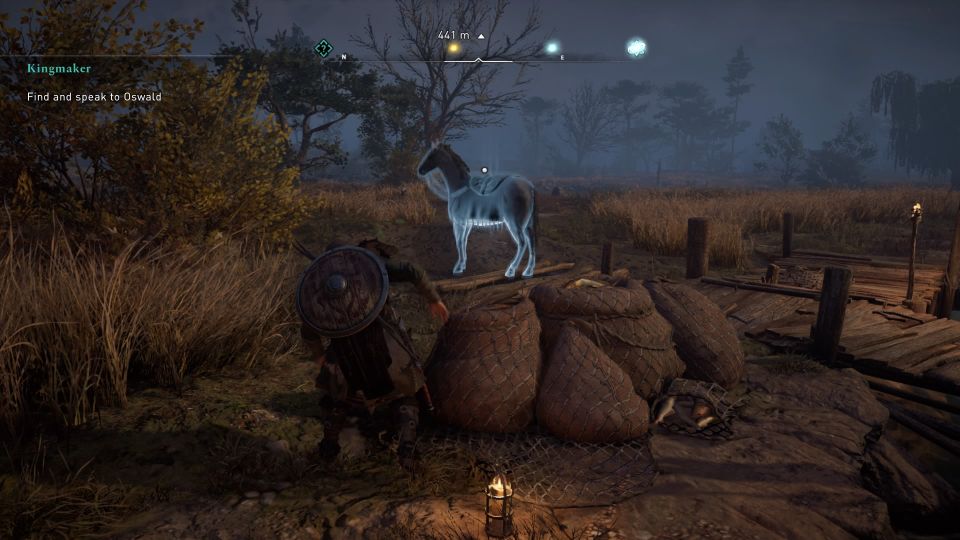 Return or steal the horse
Ride on the horse and return it to Asta by crossing the river again.
If you take the long route around the river, you will be deemed as running away (after a certain distance).
Either way, the world event ends.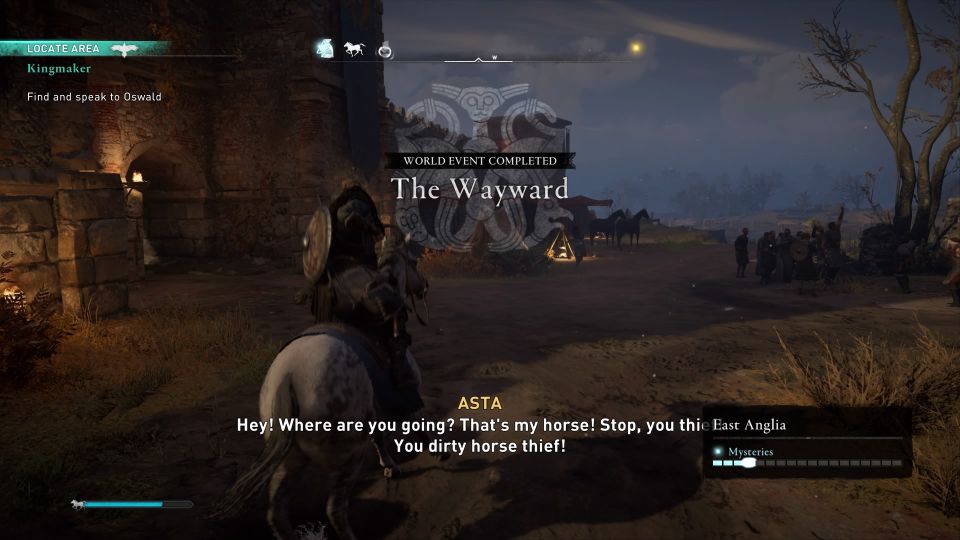 ---
Related posts:
Assassin's Creed Valhalla: Ledecestrescire Sauce (Eel Location)
AC Valhalla: Of Fist-Dances And Sweaty Oaths Walkthrough