Nostalgia is a world event located in Oxenefordscire in Assassin's Creed Valhalla.
Your task is to talk to an old man and help him move some boxes.
Here's a walkthrough of Nostalgia in AC Valhalla.
To begin the world event, head to the location shown in the map, marked by the map marker.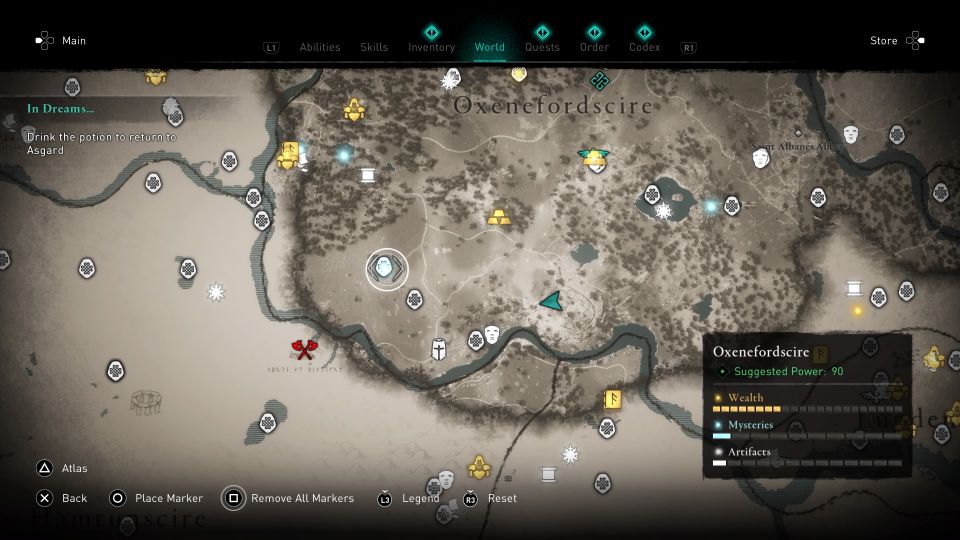 You will see an elderly farmer here. Talk to him and he'll assume you are his daughter named Rose.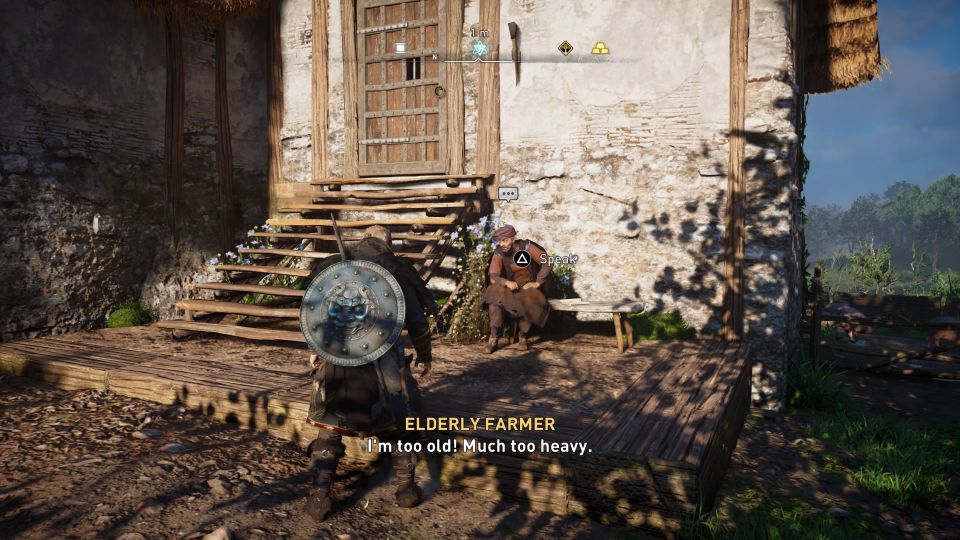 Move the crates
There are three crates to carry. Take them one at a time.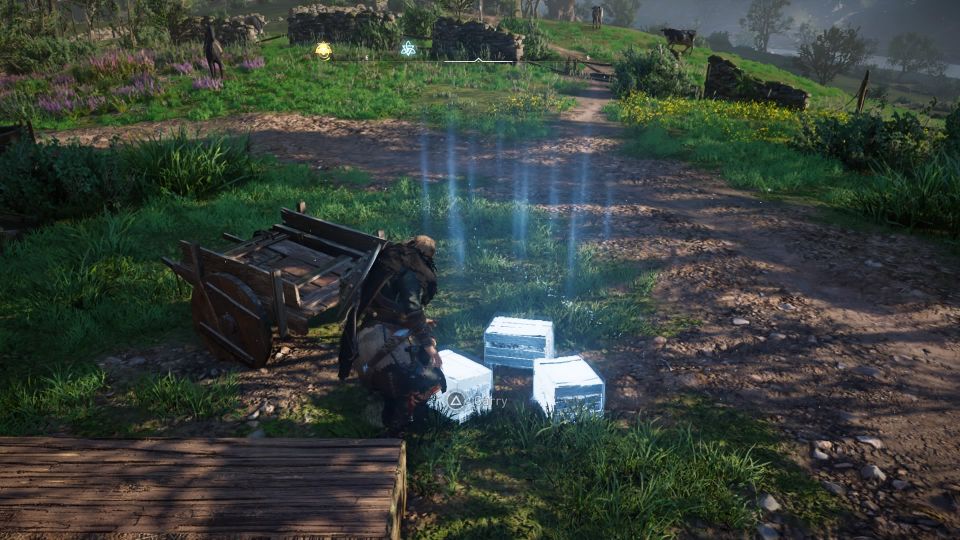 Carry them to the old man's location and place them on the ground. Do the same for all three.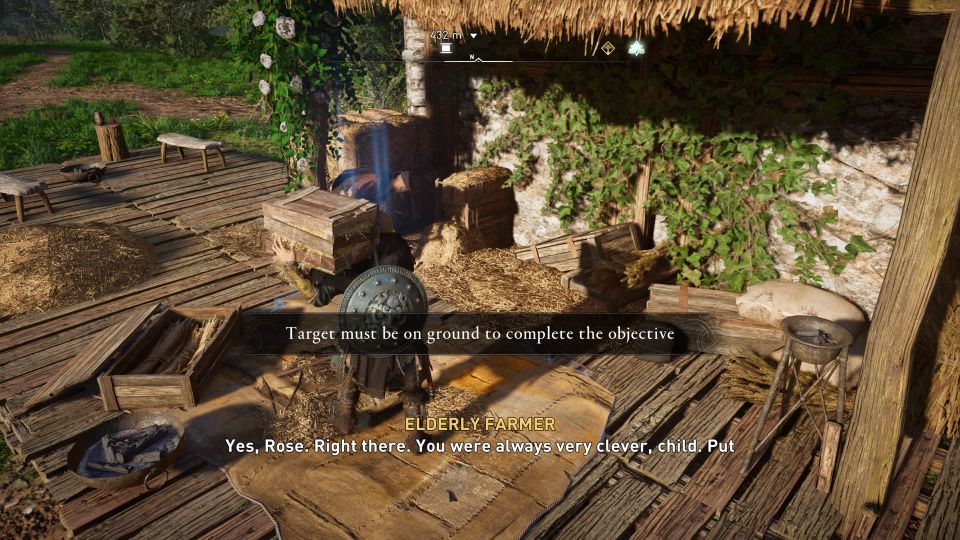 Talk to the man
Sit down on the bench and talk to the old man again.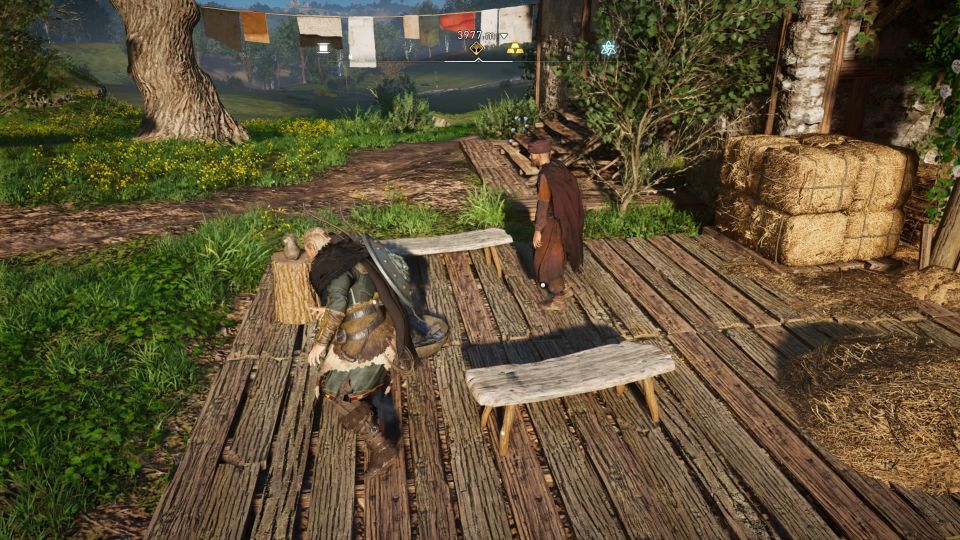 Accept ring (or not)
Here, you can choose to accept the ring or ask the old farmer to keep the ring.
If you keep the ring, you will see it in your inventory but I'm not sure if there's any use.
If you ask the man to keep the ring, he'll call you a sweet girl and will bequeath the ring to Rose.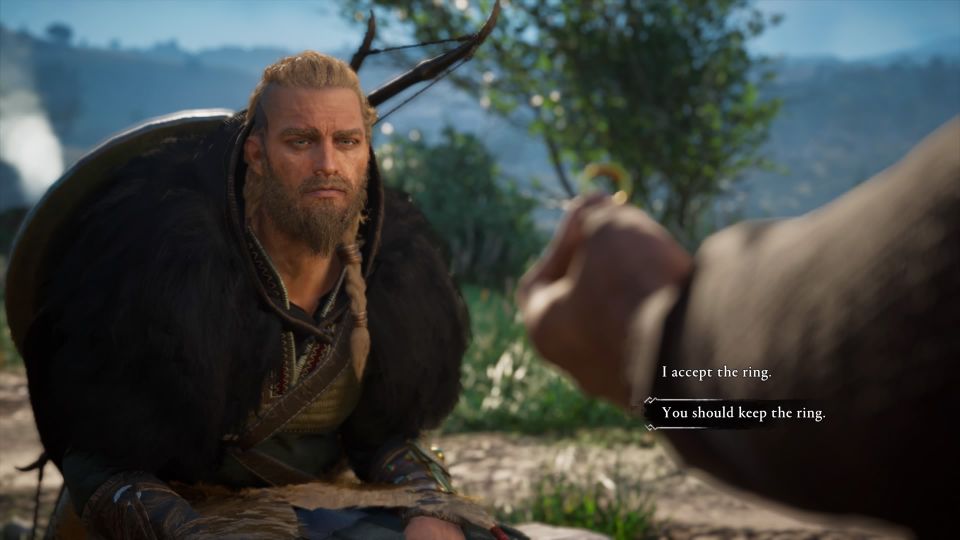 The world event completes here.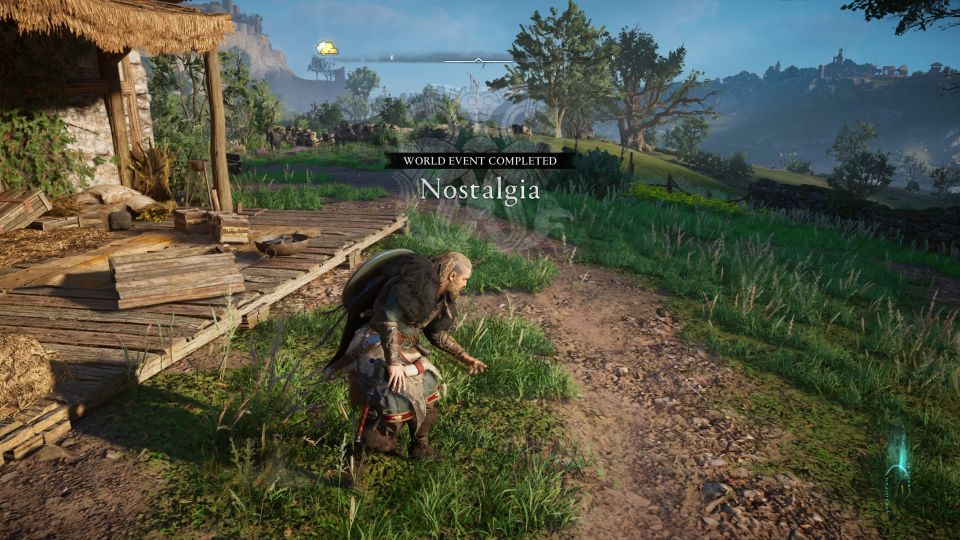 ---
Related posts:
Assassin's Creed Valhalla: The Saga Stone Walkthrough
AC Valhalla: Ringing Cyne Belle (Quest Walkthrough)