Orwig Neverdeath is a drengr in Hordafylke in Assassin's Creed Valhalla.
Your objective is to defeat him in battle and send him to Valhalla.
Here's how you can find and defeat Orwig Neverdeath in AC Valhalla.
To begin the battle, get to the location shown below, marked by the map marker.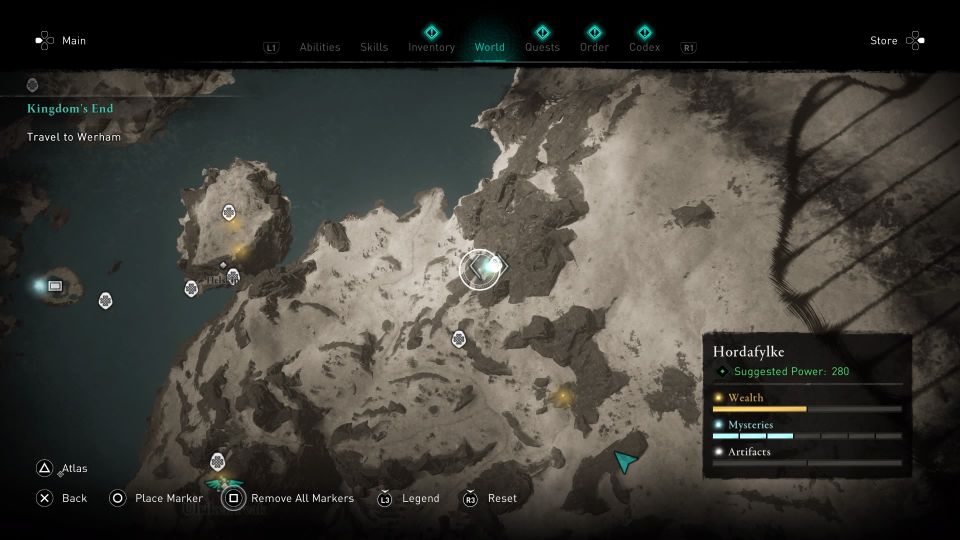 To start the fight, talk to him and choose the option with the red skull.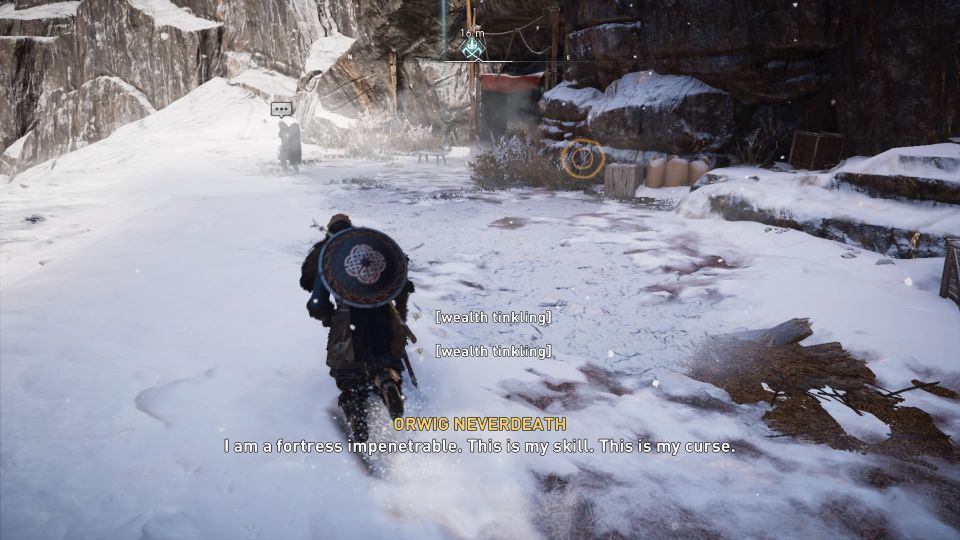 How to defeat Orwig Neverdeath
Orwig is the shield of Ragnar Lothbrok and he uses two shields, instead of any regular weapon.
As such, his defense is pretty high.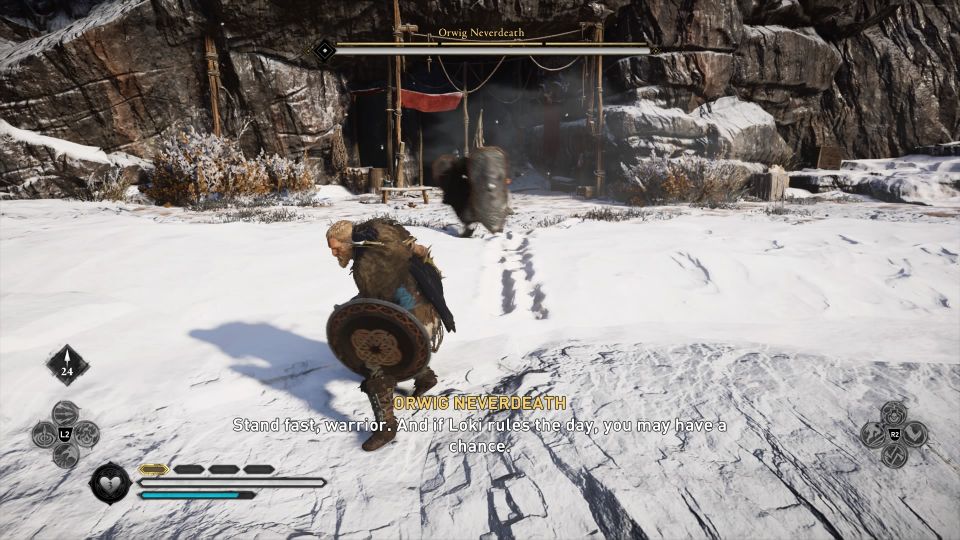 To get his armor down, you can try targeting the weak spots. He has at least two spots to aim, i.e. his right knee and left shoulder.
You can also get his armor down by parrying him, but it takes a long time.
The best skill to have is the skill to slowdown time when you dodge at the perfect moment. This gives you room to aim at his weak spots.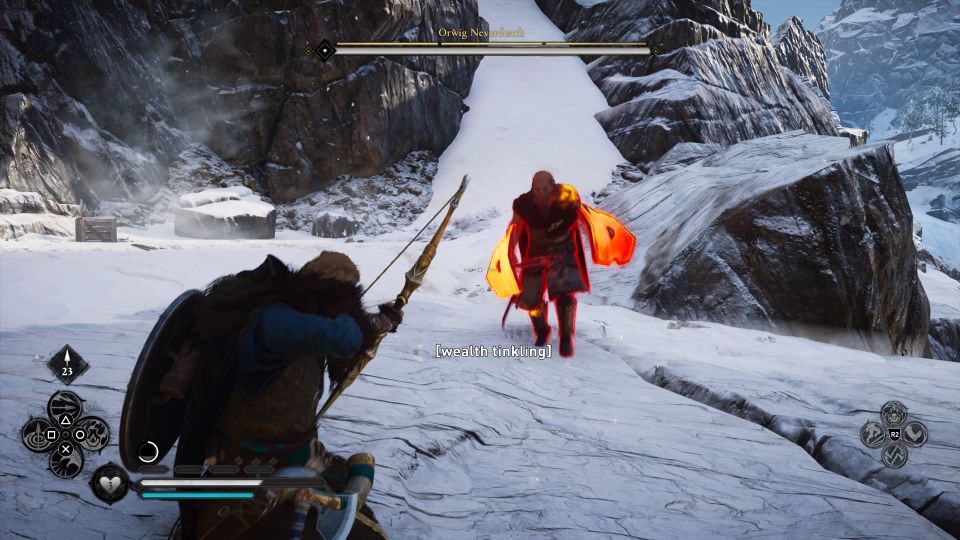 Once he has been defeated, confirm kill to complete the challenge.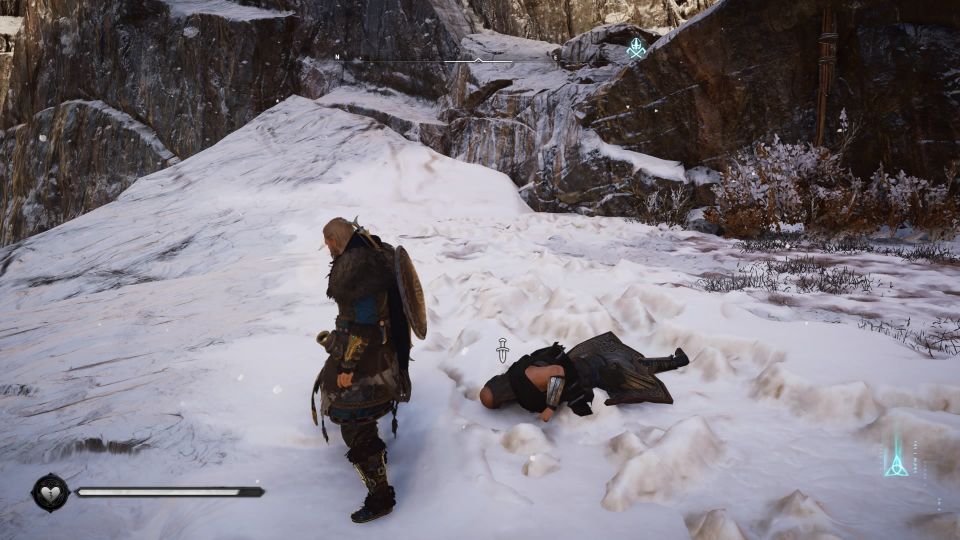 The drengr mystery ends here. There's also a treasure chest in his tent.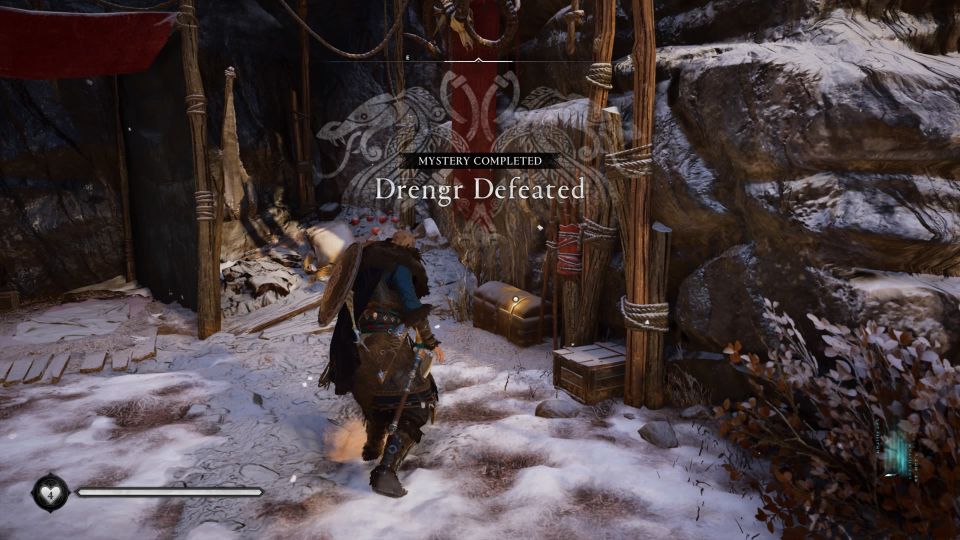 ---
Related posts:
Assassin's Creed Valhalla: Battle Born Walkthrough
Assassin's Creed Valhalla: A Brother's Keeper (Good Or Bad Ending)
AC Valhalla: Where Legends Are Born (Quest Walkthrough)