Snaring Thorstein is a quest in the new DLC of Assassin's Creed Valhalla.
Your task is to find and capture Thorstein and bring him to Barid.
Here's a walkthrough of Snaring Thorstein in AC Valhalla.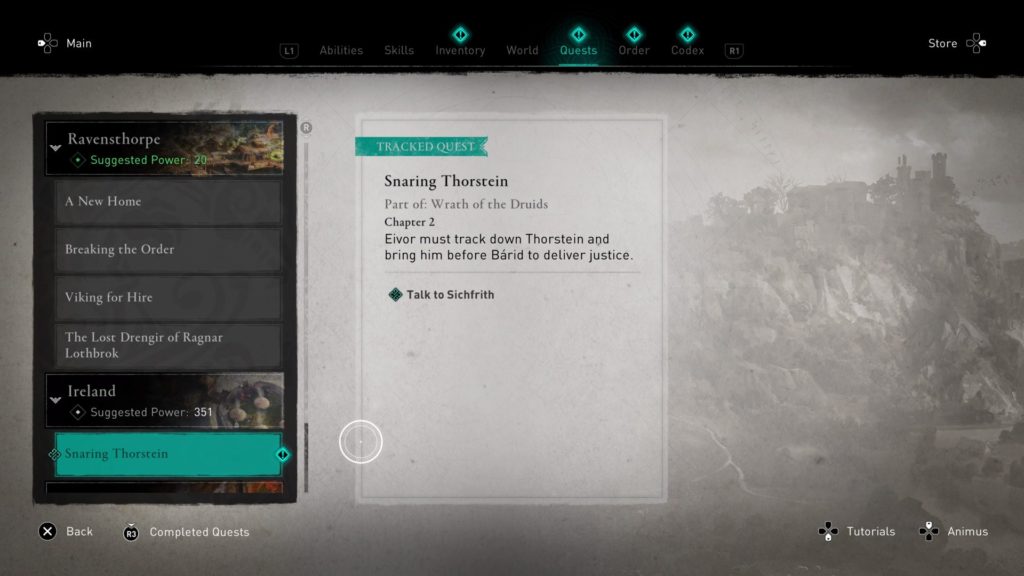 Talk to Sichfrith
Your first task is to meet Sichfrith who is drinking in the market area. The location is provided in the map below marked by the quest symbol.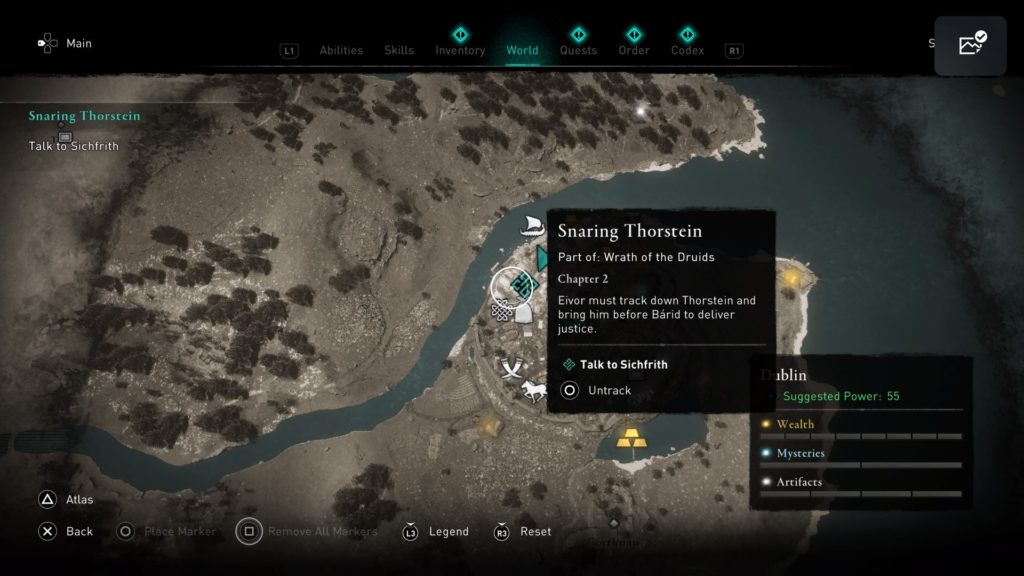 You'll see him sitting down. Talk to him to get info on Thorstein.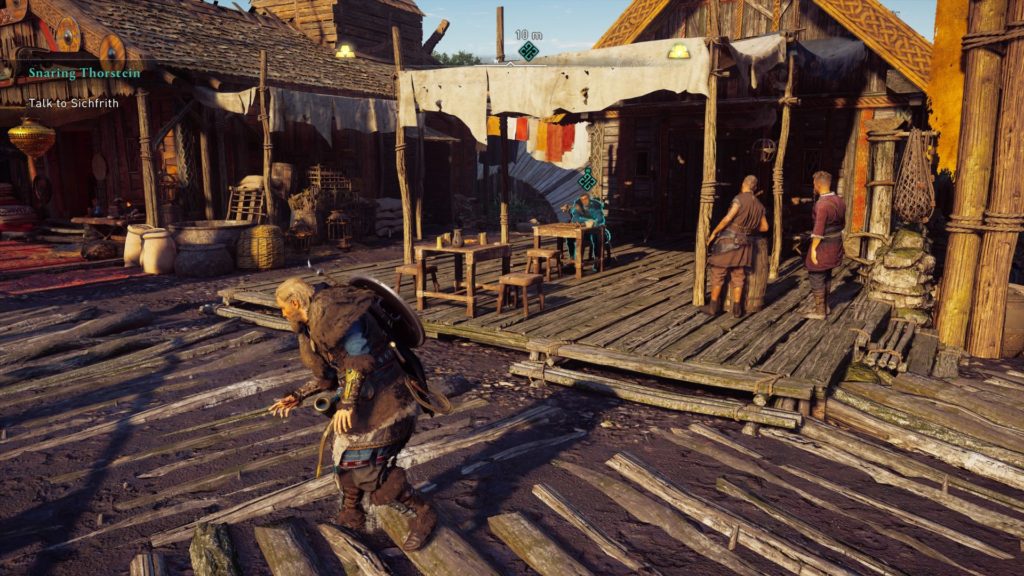 Find and question Ama
Next, look for Ama at the docks. The location is shown in the map marked by the quest symbol.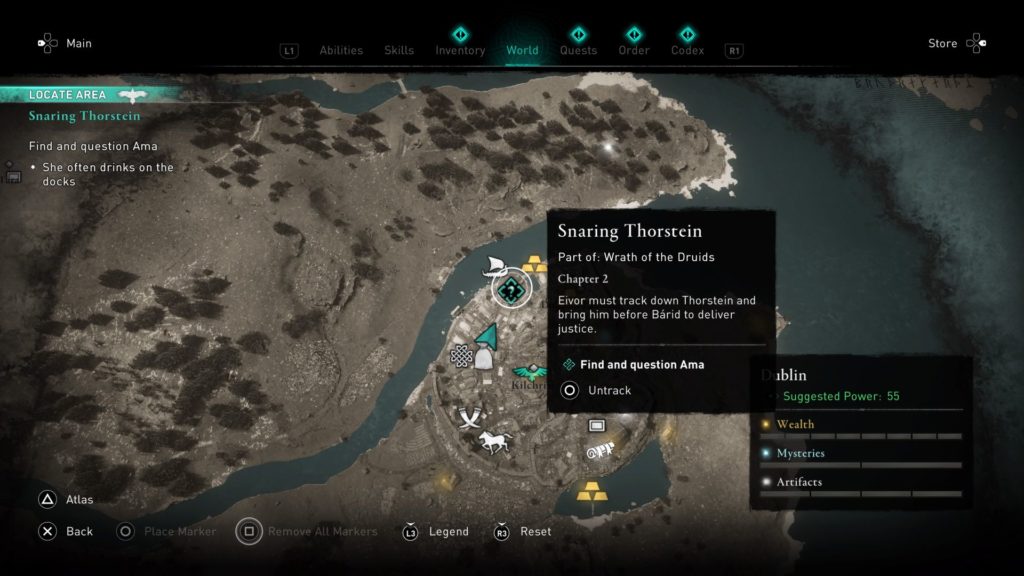 You'll see her with some bodyguards. Talk to her.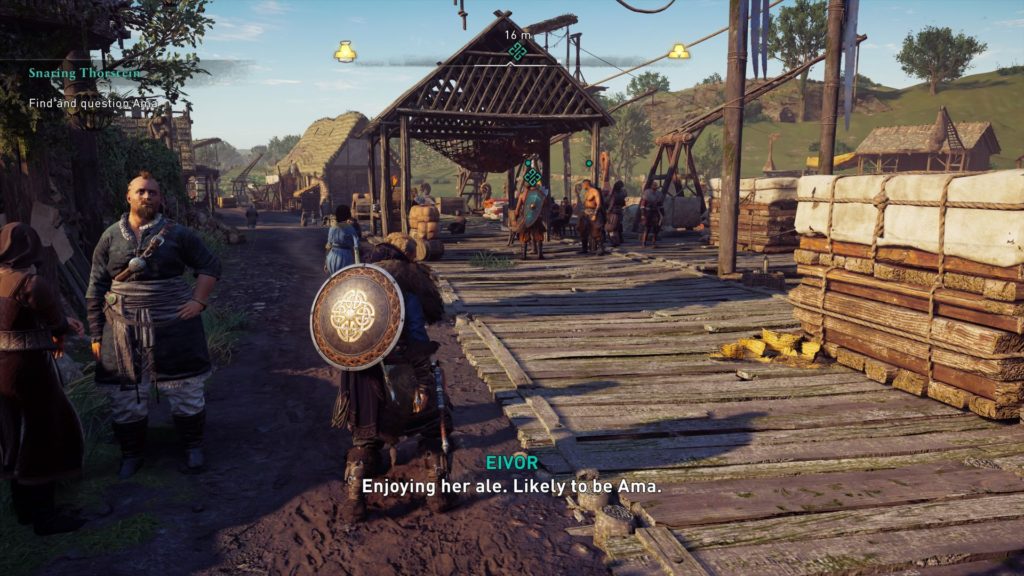 You'll then be challenged to an ale drinking match.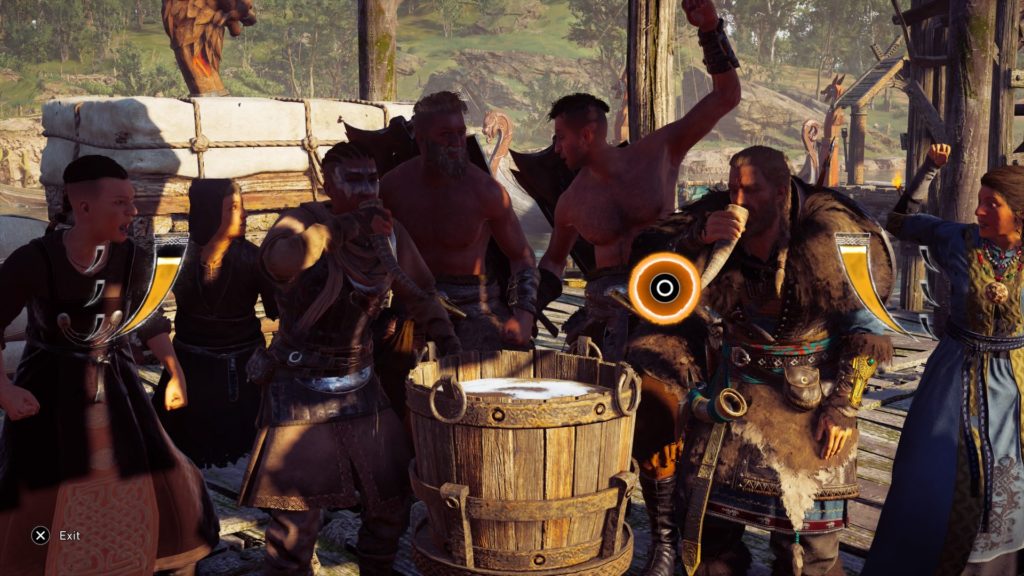 Steal the key
After the drinking session, you have to steal a key from her.
You can avoid a fight easily if you just follow them from behind.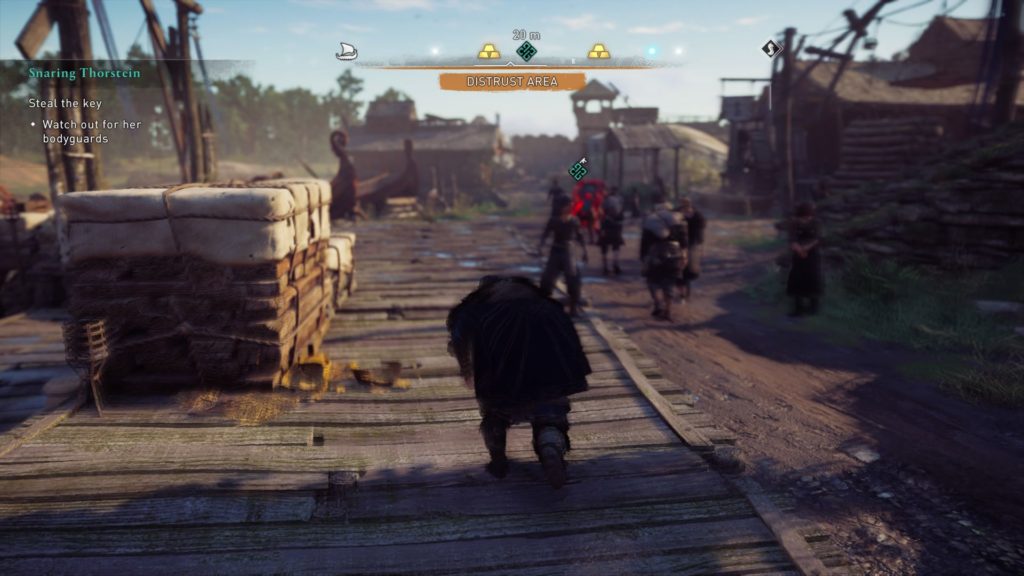 At one point, Ama will get to the river to vomit while her bodyguards are looking away.
Sneak behind her and you can steal the key.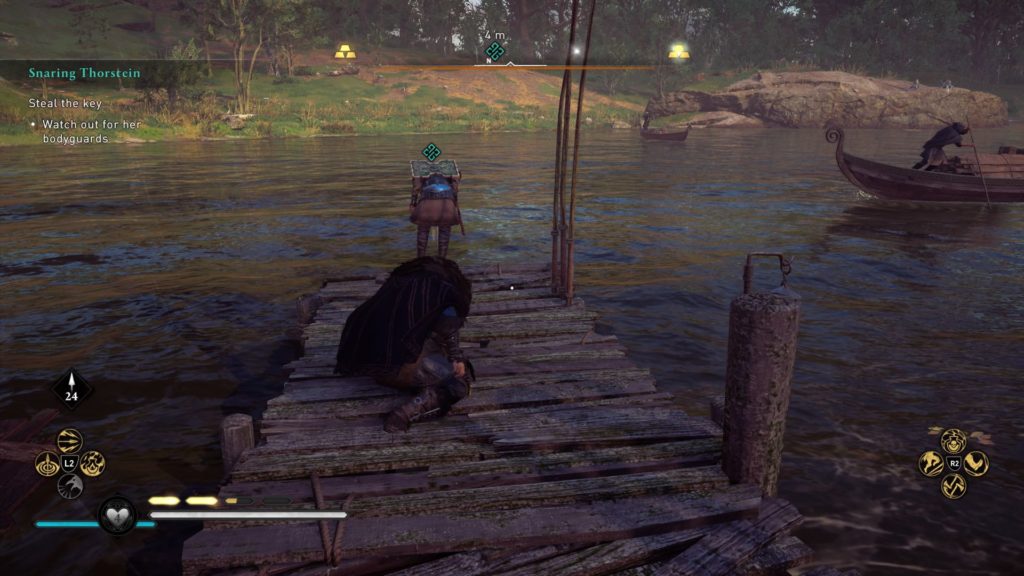 Find Thorstein's hideout
Head to Thorstein's hideout next. The location is shown below, marked by the quest symbol.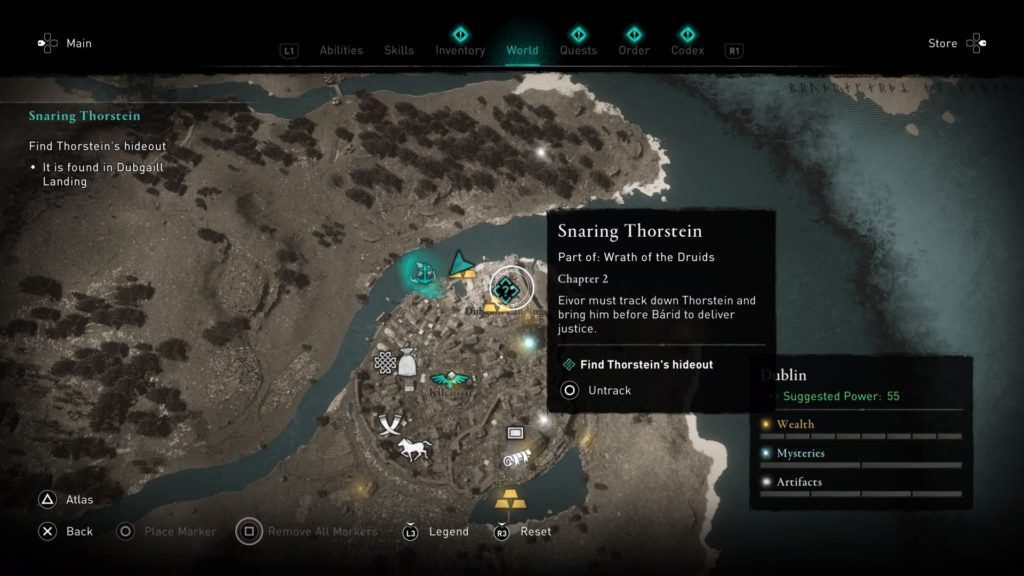 You'll reach Dubgaill Landing. This area is filled with guards.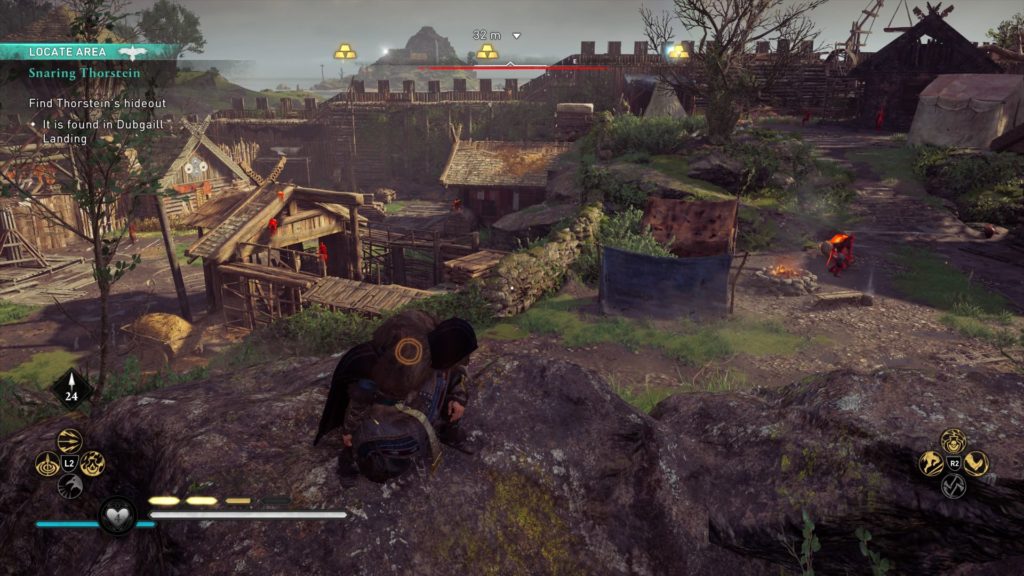 The hideout is actually hidden in one of the houses. You'll find a cell door in the house and you can use the key here.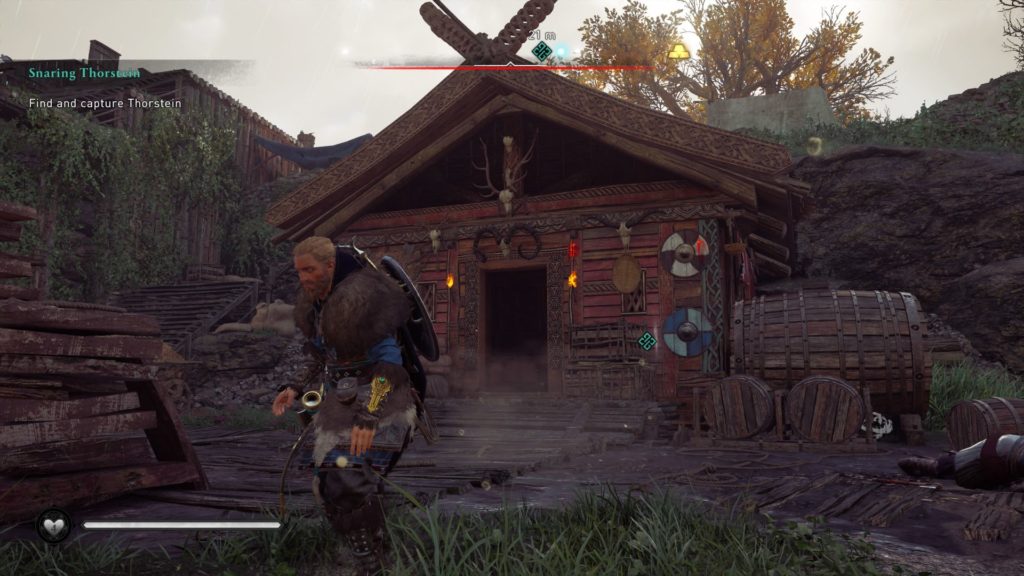 Find and capture Thorstein
Make your way down to the hideout.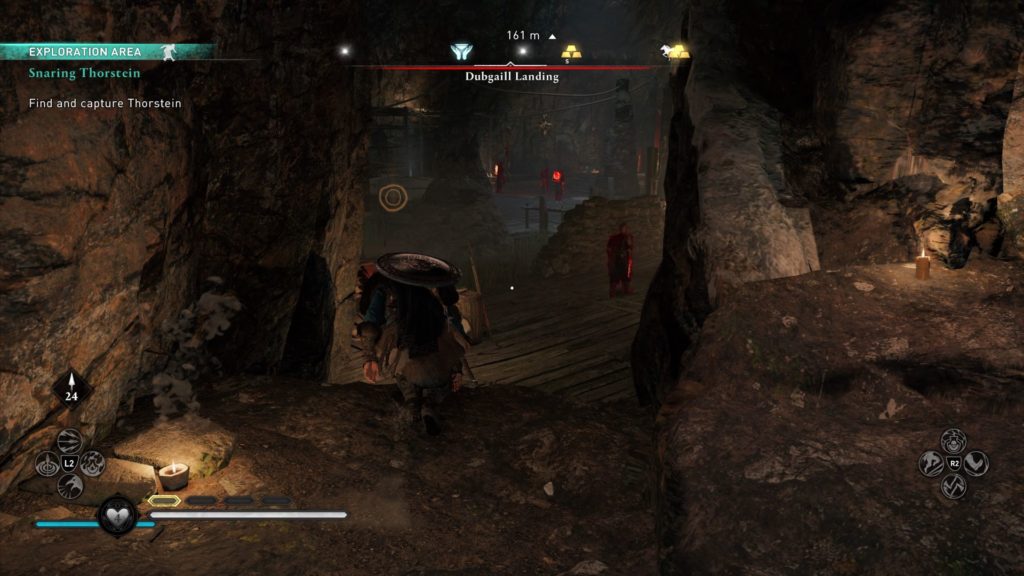 Take out the guards and then defeat Thorstein.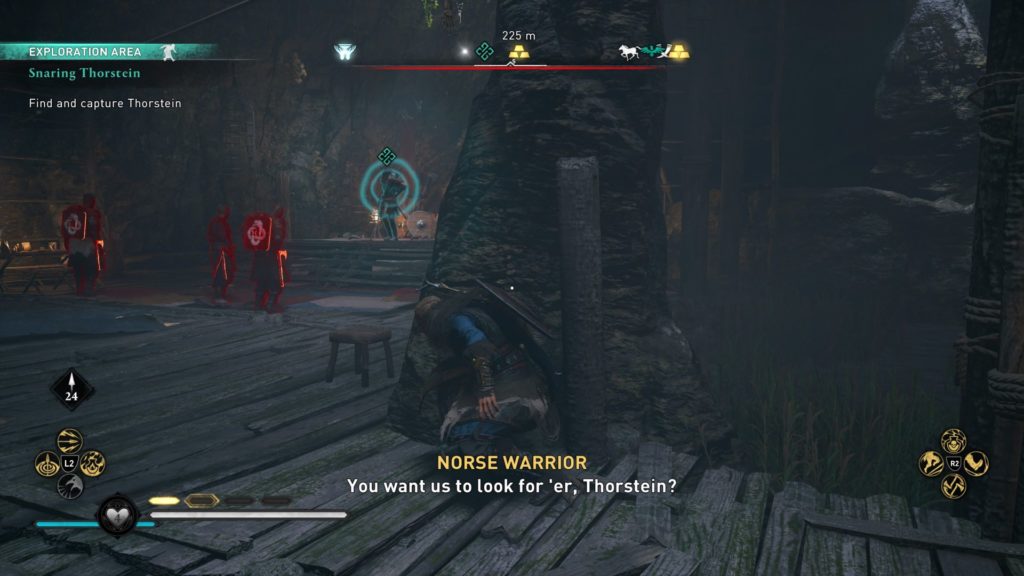 You'll then need to tie him up and carry him all the way back to Barid's castle.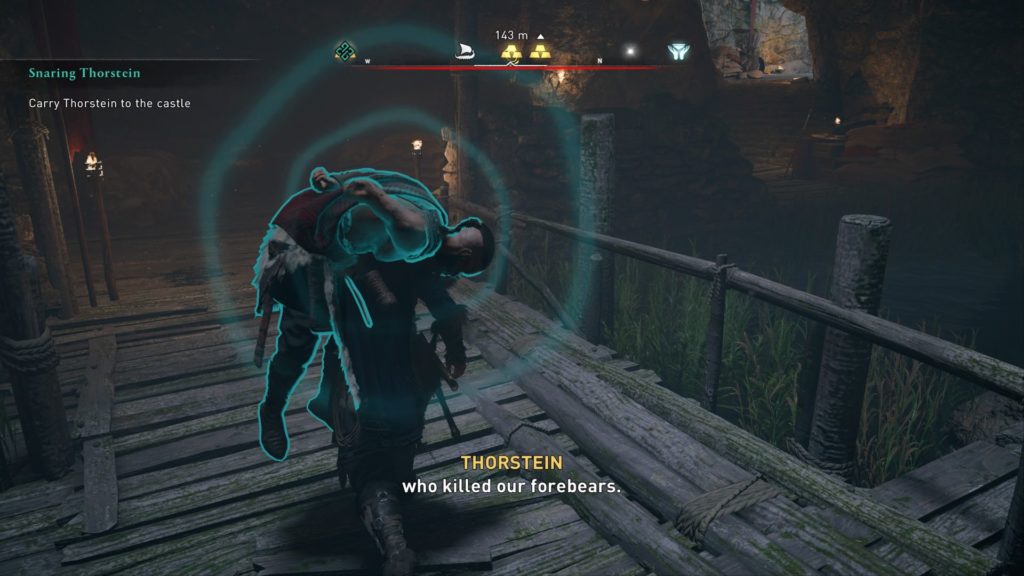 Dignified execution, brutal death or display of cruelty
Barid will ask for your advice on what to do with Thorstein. You can choose between a dignified execution, a brutal death or a display of cruelty.
However, your choice may not matter here as Barid will still decide to banish Thorstein after taking his possessions. It is to preserve his Christian values.
The quest ends here.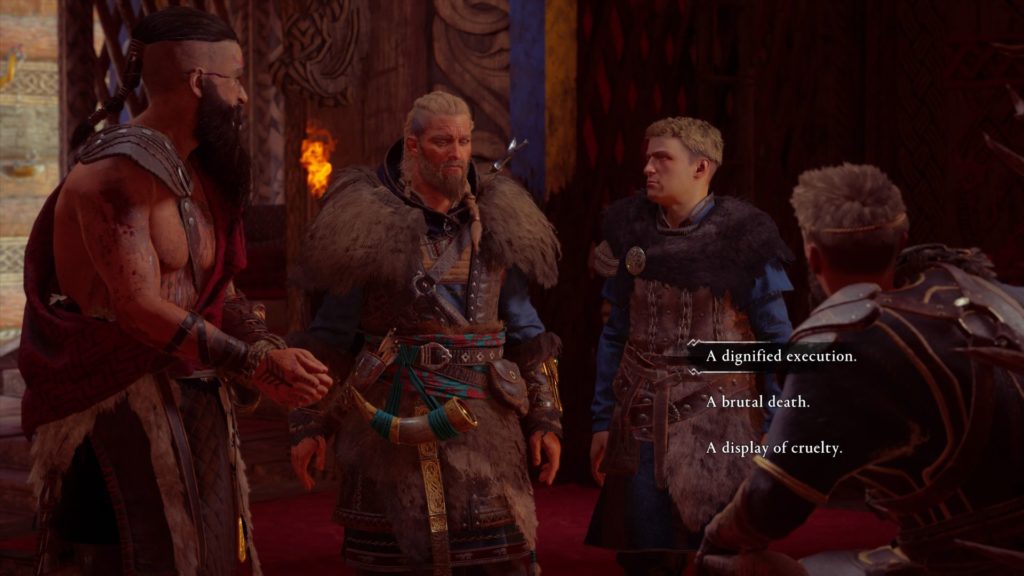 ---
Related posts:
Assassin's Creed Valhalla: Blood Bond Quest Walkthrough