Irish Adventure is a quest under the new DLC in Assassin's Creed Valhalla.
Your only objective is to sail to Ireland together with Azar to meet Barid.
Here's a walkthrough of Irish Adventure in AC Valhalla.
To begin the quest, talk to Azar.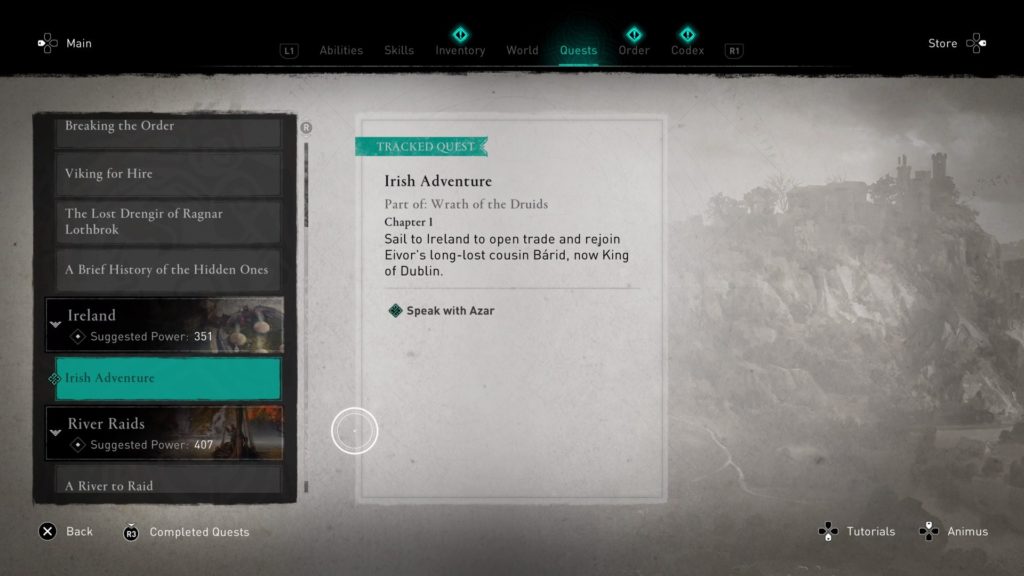 Head to Ireland
Talk to Azar who is in Ravensthorpe to begin the quest.
She'll ask if you're ready to sail to Ireland. Once you're prepared to leave, you can follow her.
You'll still be able to return to England after reaching Ireland by using the world map to travel.
---
Related posts:
Assassin's Creed Valhalla: Irish Trade Quest Walkthrough