Litamiotvitr is a cairn challenge / mystery in Asgard in Assassin's Creed Valhalla.
Like the other cairn challenges, you have to stack rocks until they reach the line.
Here's a guide on Litamiotvitr Cairn in AC Valhalla.
To begin the cairn challenge, head to the location shown in the map below, marked by the cairn symbol.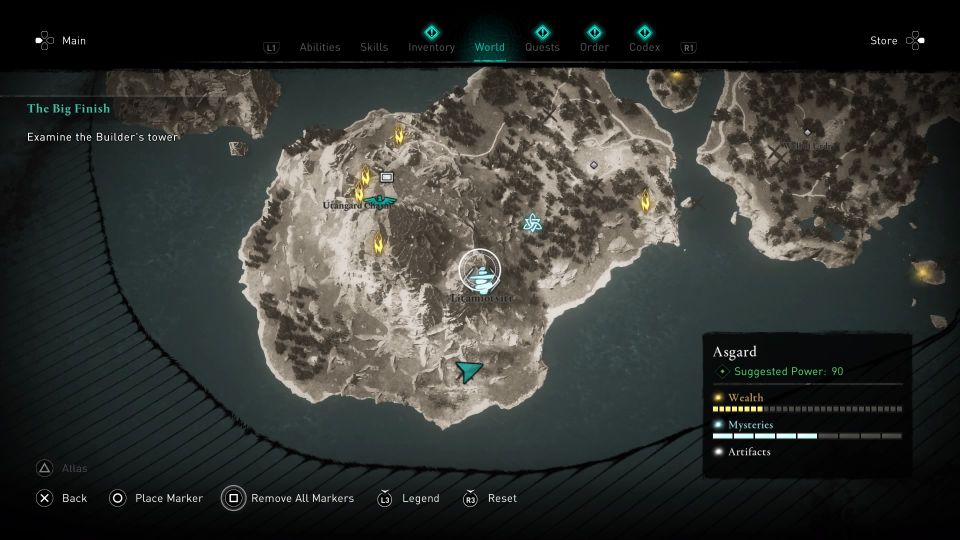 It's located high up on the cliff. Interact with it to begin.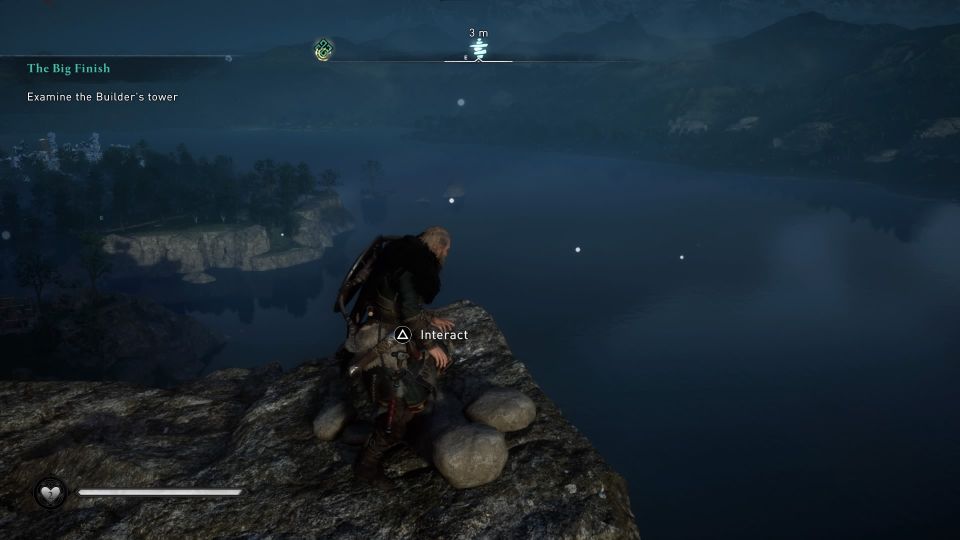 Stack the stones
The goal is simple. Just stack the stones until it hits the required height without dropping.
This time, you may have to use all five stones. Put the wider and bigger ones as the base, followed by the smaller stones on top.
Once you've hit the required height, the circle turns yellow.
You'll then need to validate it.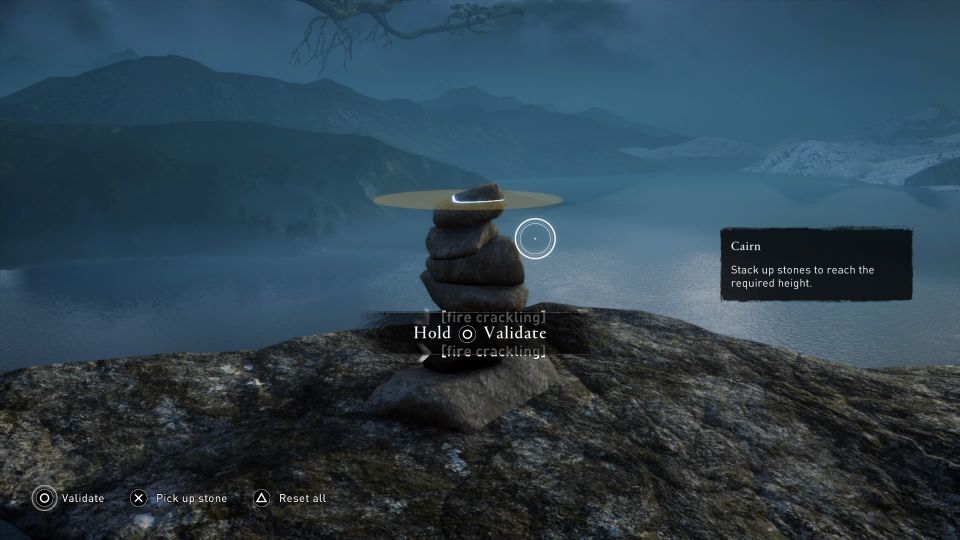 The cairn challenge completes here.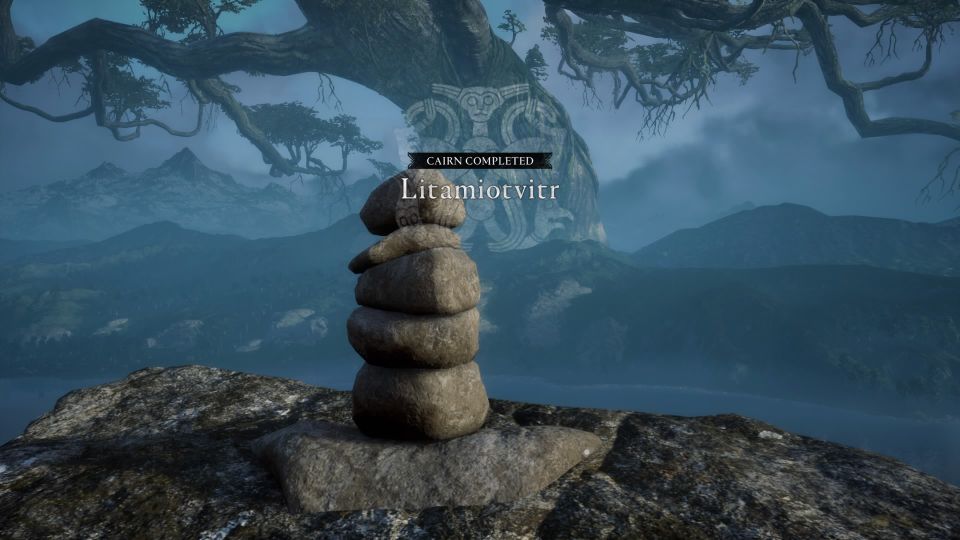 ---
Related posts:
Assassin's Creed Valhalla: Noble Harts Walkthrough
Assassin's Creed Valhalla: Thor Flyting Challenge Guide