Devil's Quoits is a standing stones mystery in Glowecestrescire in Assassin's Creed Valhalla.
Your task is to view a particular symbol formed by the stones from an exact spot.
Here's how you can solve the Devil's Quoits standing stones mystery in AC Valhalla.
To begin the challenge, get to the location shown below, marked by the map marker. It's west of Oxeneforda.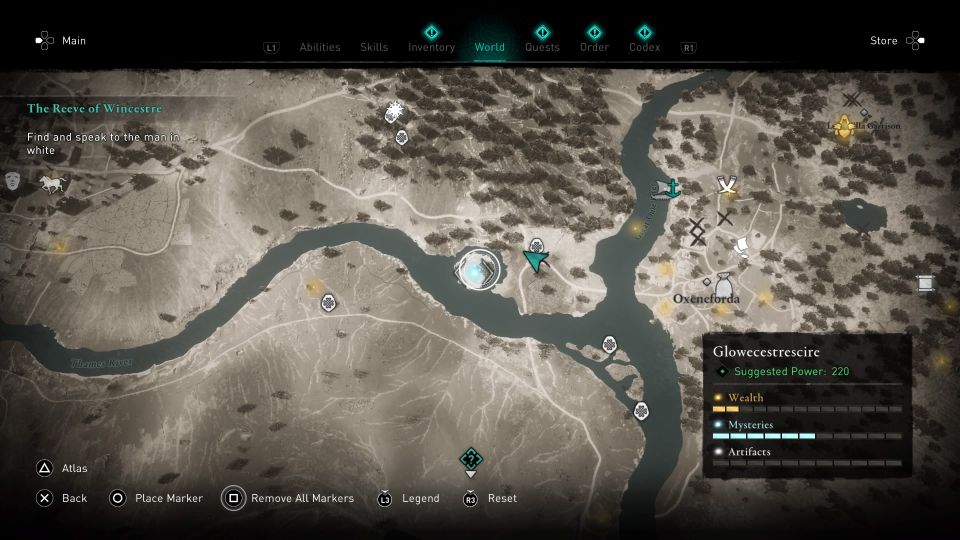 When you reach the location, read the note on the stone to know what symbol has to be formed.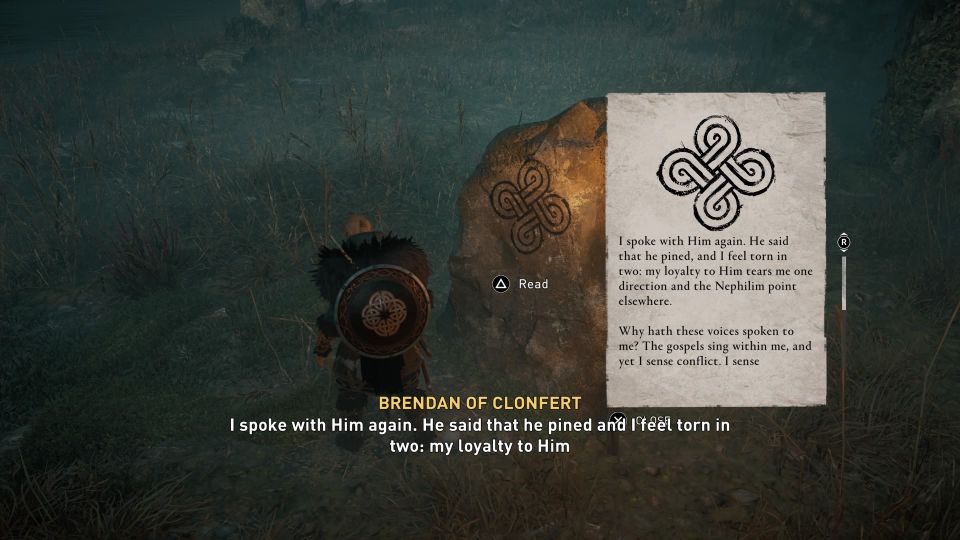 How to view the symbol
To form / view the symbol, you have to go slightly into the water (image below). It's a combination of the small stone nearer to you and the big stones in the middle.
You may need to use a boat for this challenge.
Sit on the boat and stop at the spot where you can see the symbol.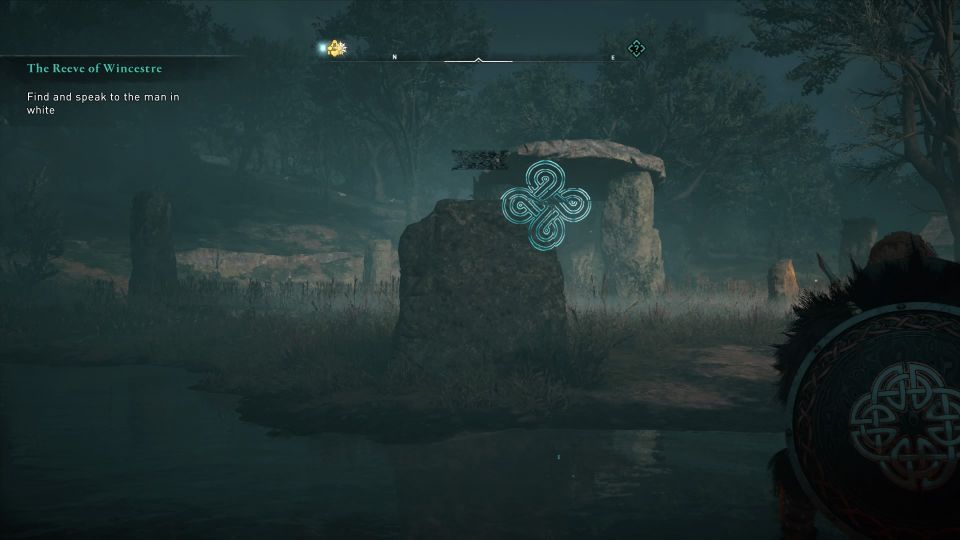 The standing stones challenge ends here.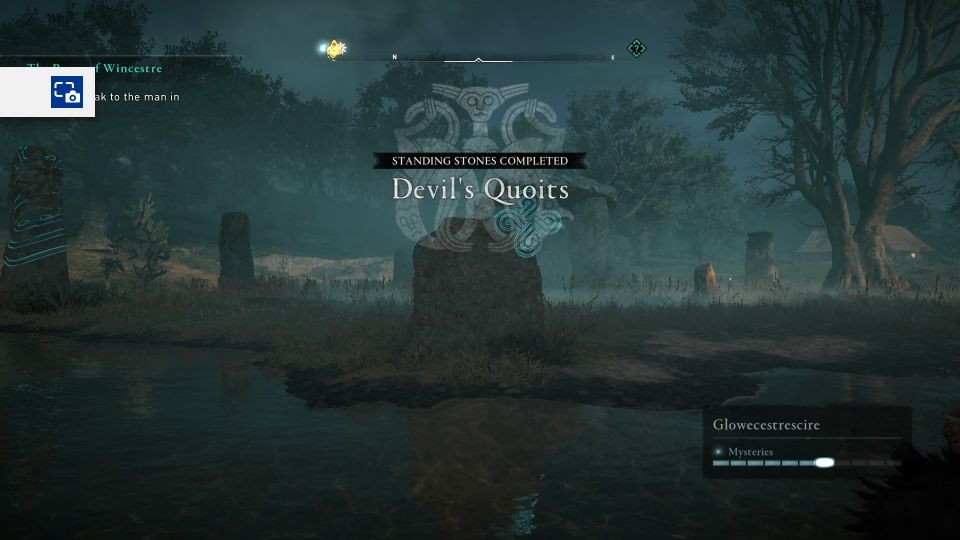 ---
Related posts:
Assassin's Creed Valhalla: The Horn Of Ragnar Walkthrough
AC Valhalla: Fly Agaric (Glowecestrescire) Puzzle Guide