The Thegn of Lincoln is a quest in Lincolnscire in Assassin's Creed Valhalla.
Your task is to meet Aelfgar at his settlement to know him better.
Here's a walkthrough of The Thegn of Lincoln in AC Valhalla.
Suggested power: 160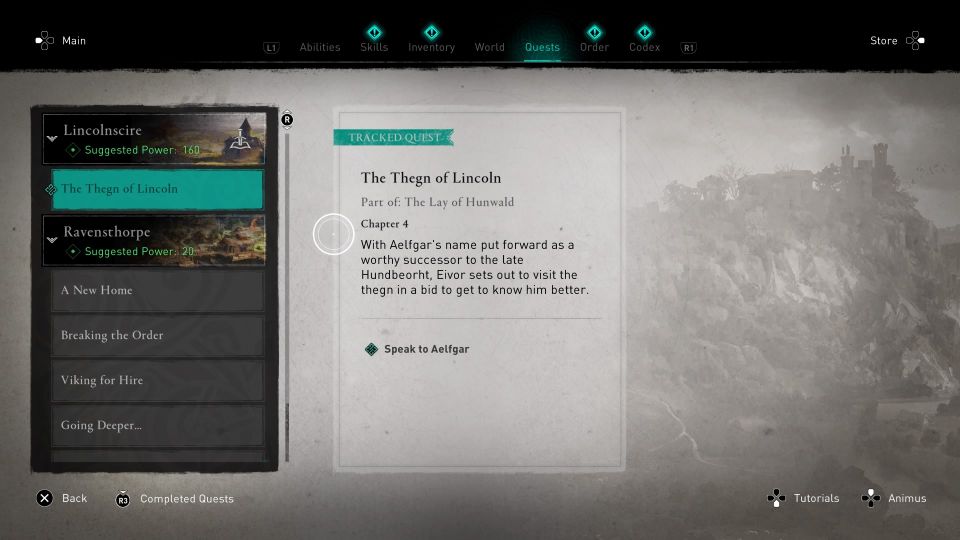 Speak to Aelfgar
Head to Aelfgarstun to meet him. The exact location is shown in the map below, marked by the quest symbol.
You will find him inside his house. Talk to him to proceed.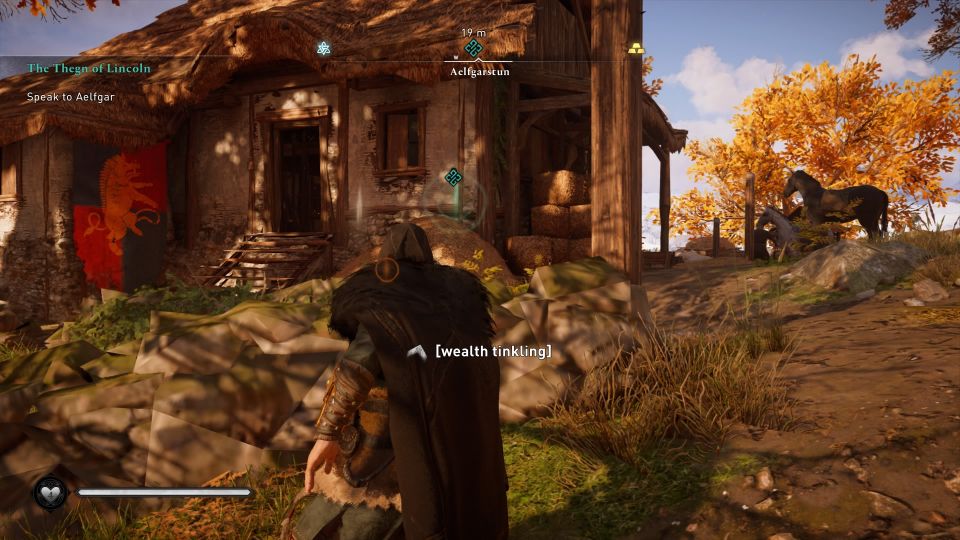 He will give a superior light bow to you.
Follow Aelfgar
Next, follow Aelfgar as he brings you to go hunting.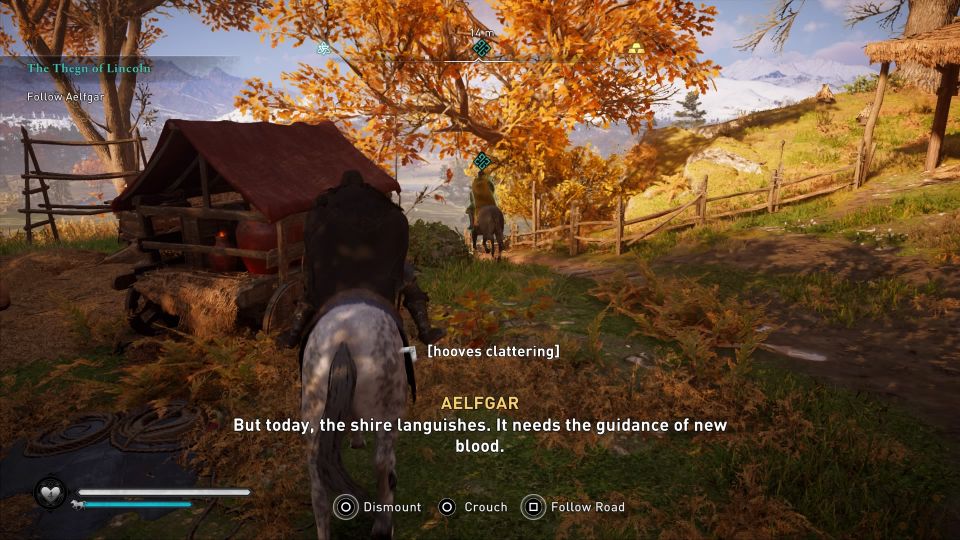 You will be introduced to a fellow Dane named Grim.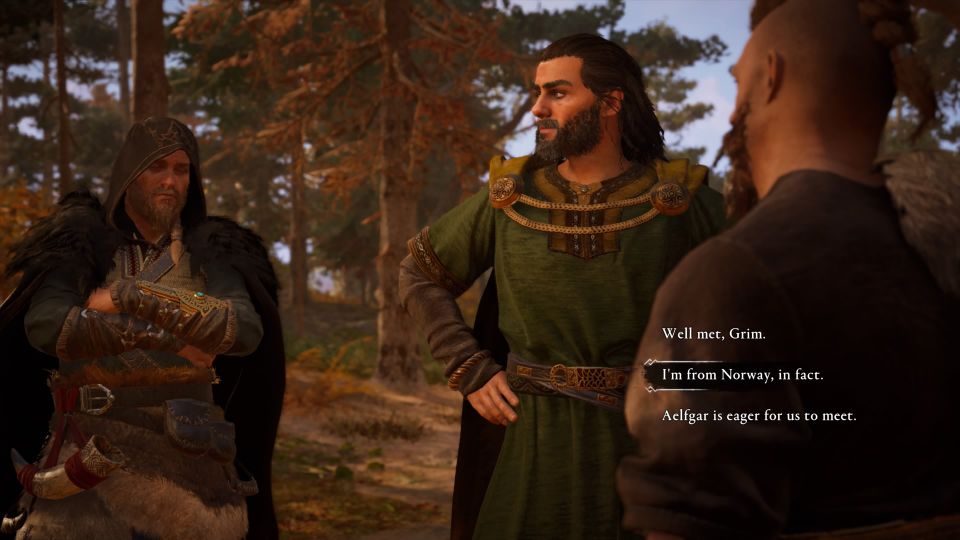 Search the cave for the bear
Head to the cave mentioned by Aelfgar.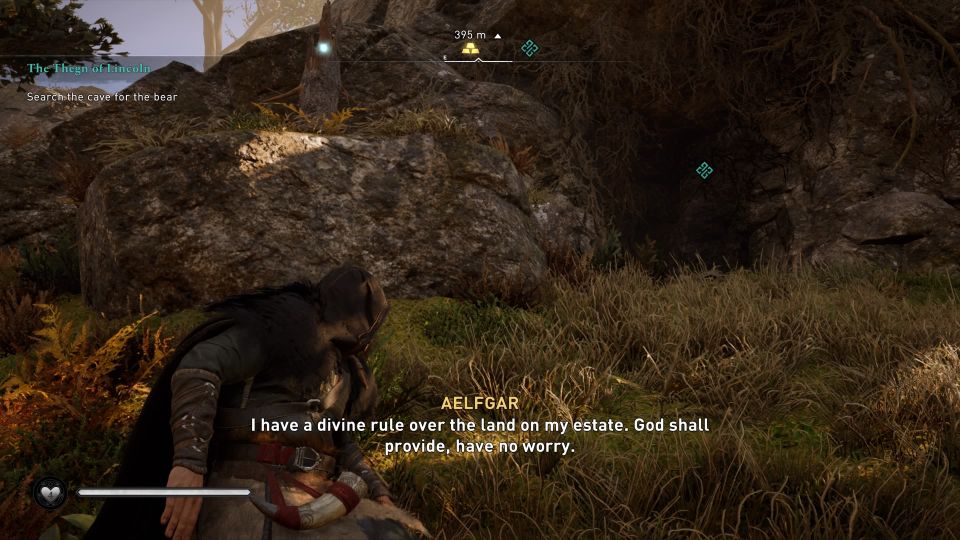 Inside, you'll find a pack of wolves instead. Kill all of the wolves.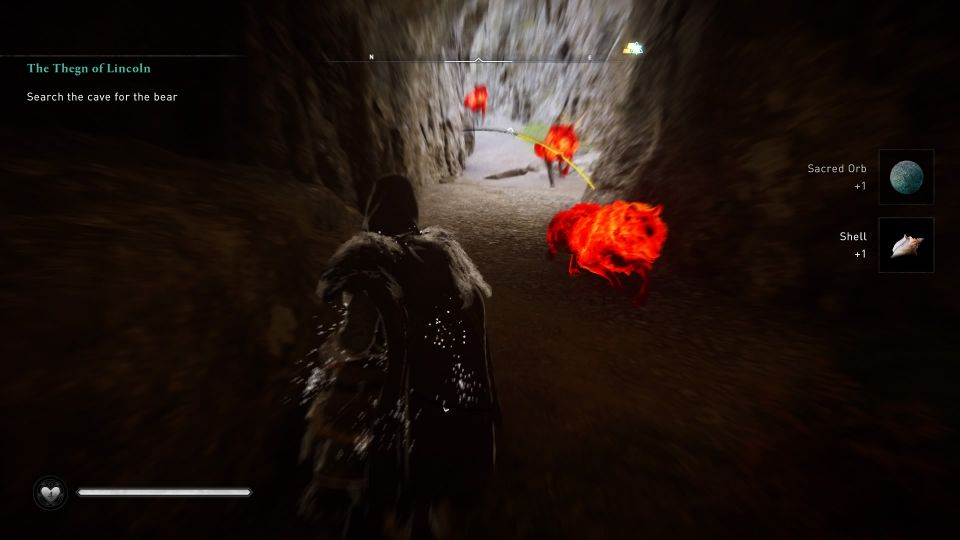 Regroup with Grim
After the fight, go back out of the cave and talk to Grim.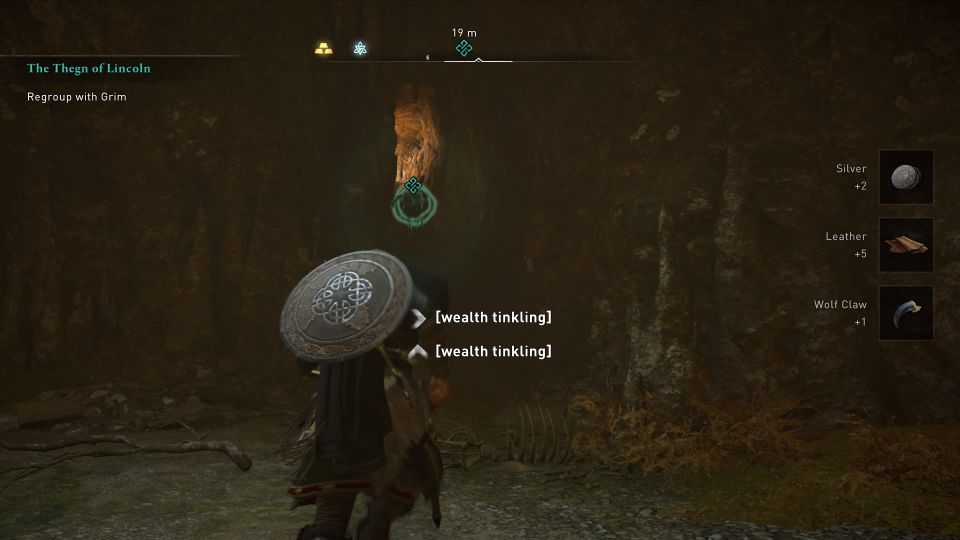 You will see that Aelfgar's town has been attacked.
Clear out the attackers
Head to town to kill all of the attackers.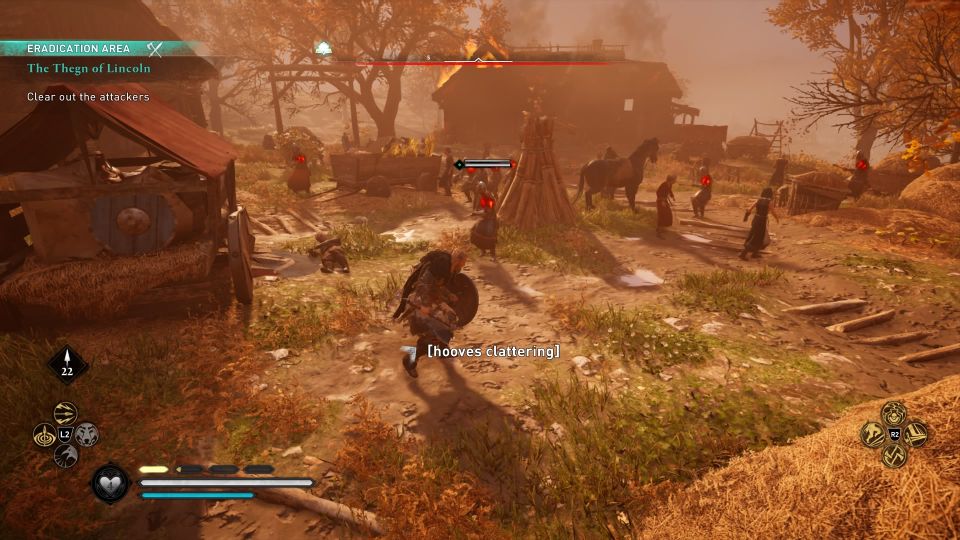 After defeating those inside town, meet Aelfgar who is outside.
He and Grim will be fighting more soldiers. Take out the soldiers.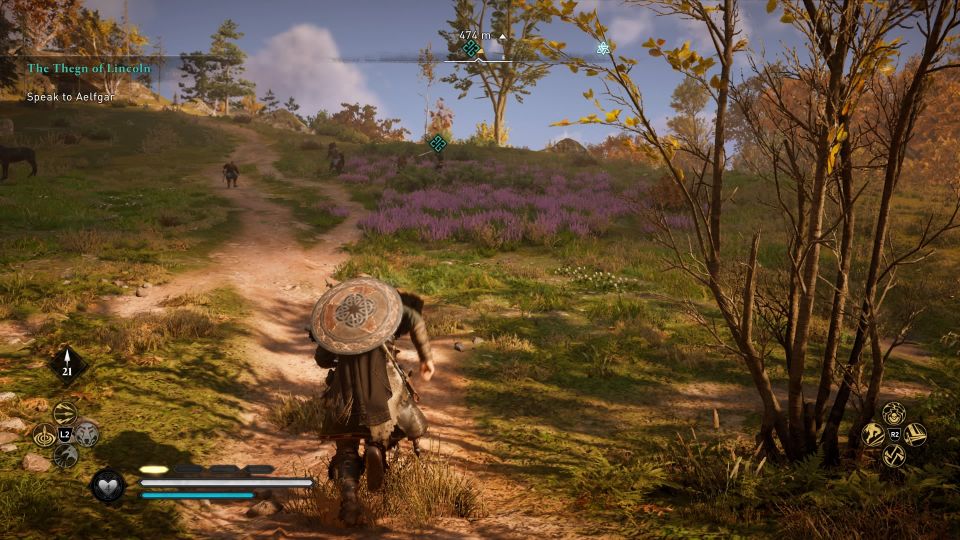 The quest ends after the cutscene.
You will also see a bear in his town after the quest ends.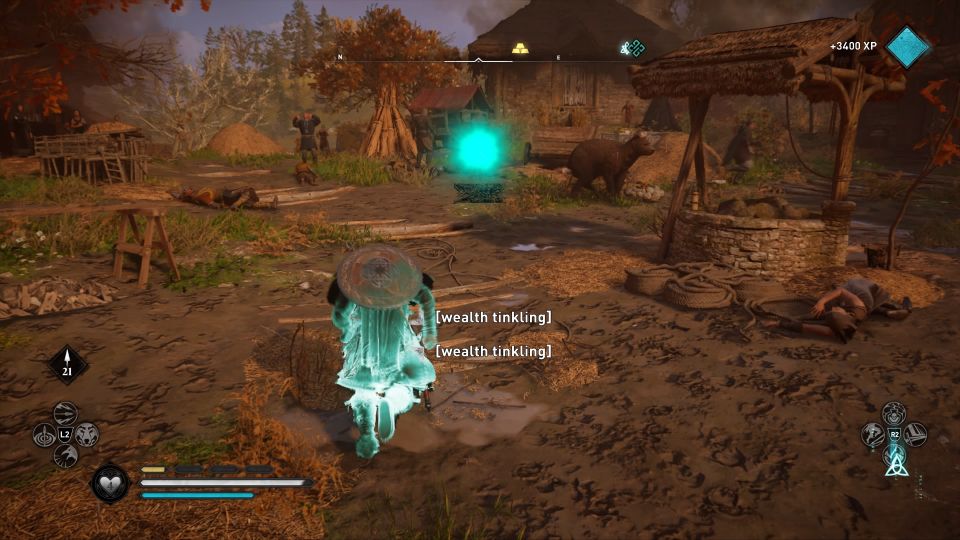 ---
Related posts:
Assassin's Creed Valhalla: Salve For A Fresh Wound Walkthrough
AC Valhalla: In The Absence Of An Ealdorman Walkthrough