Salve for a Fresh Wound is a quest in Lincolnscire in Assassin's Creed Valhalla.
Your task is to look for Hunwald who has gone to mourn for his loss.
Here's a walkthrough of Salve For A Fresh Wound in AC Valhalla.
Suggested power: 160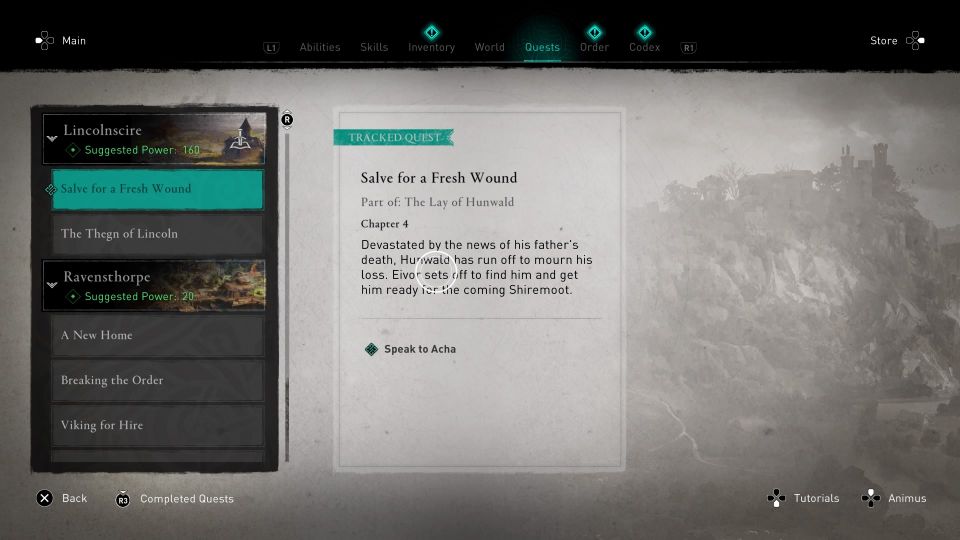 Speak to Acha
To begin the quest, talk to Acha who is at the north entrance of Lincoln, as shown in the map below.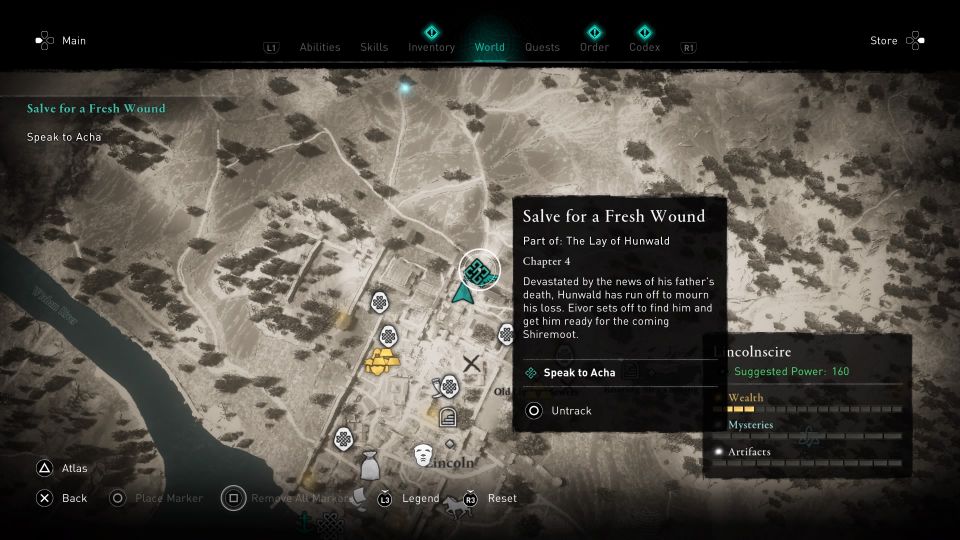 You will see her waiting near the guards. Talk to her.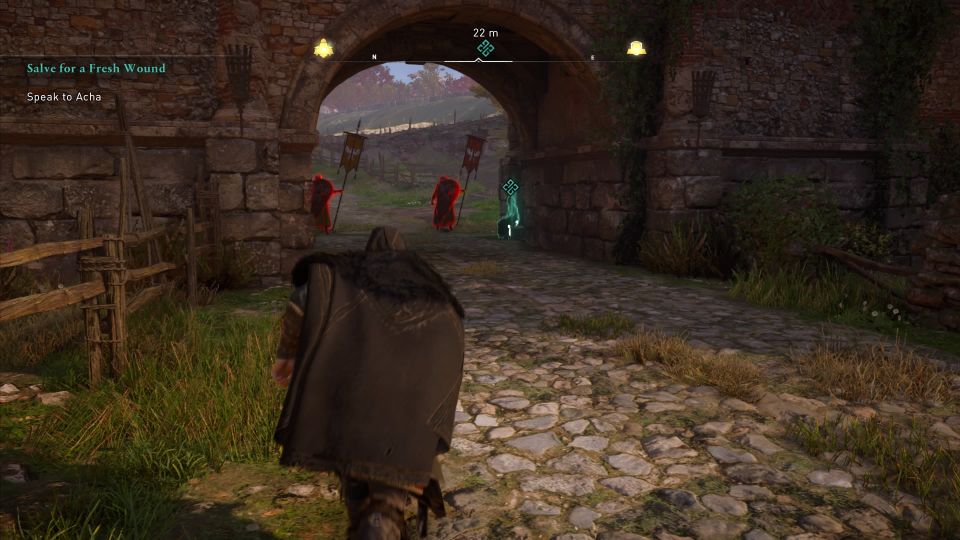 Find and speak to Hunwald
Next, look for Hunwald who is at the tall tree. His exact location is shown in the map below, marked by the quest symbol.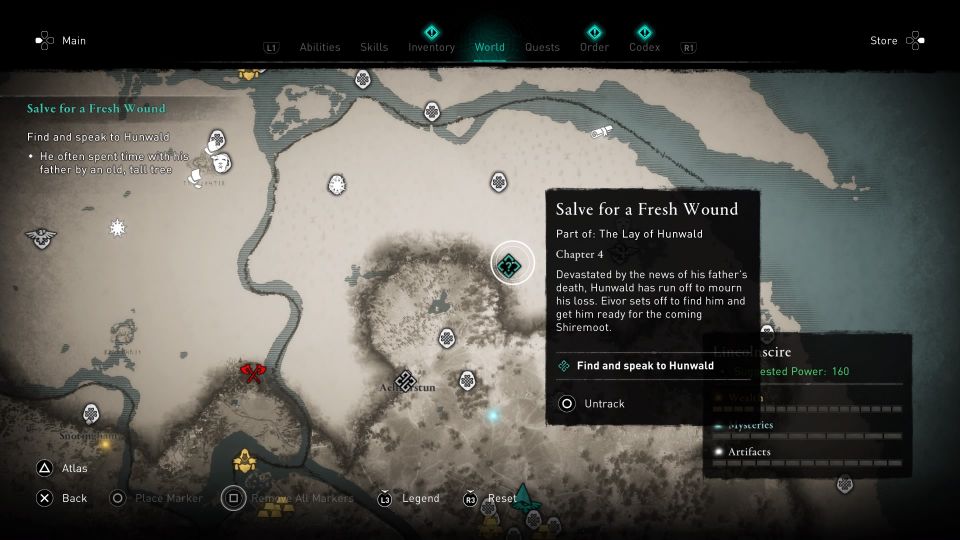 You should see a big old red tree and Hunwald is under it. Talk to him to console him.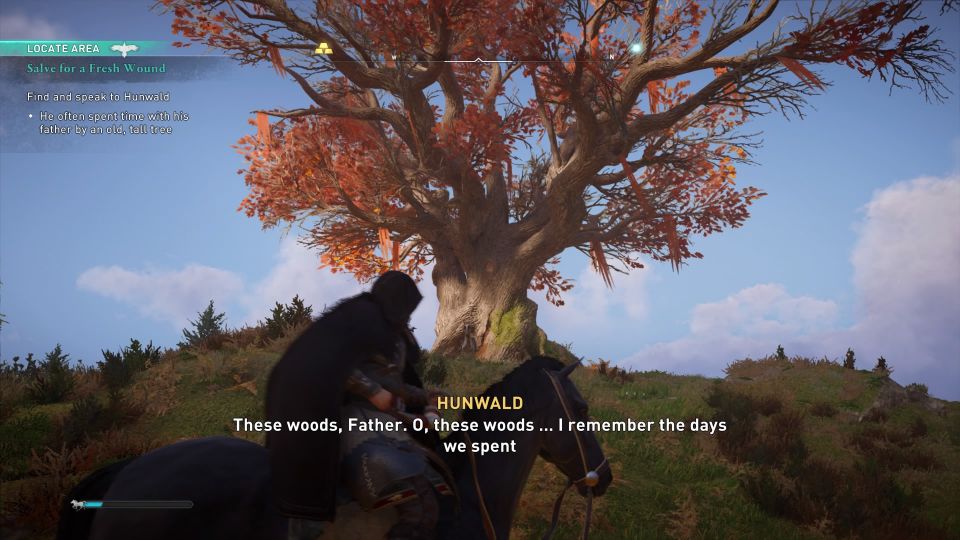 Escort Hunwald
After drinking, follow Hunwald.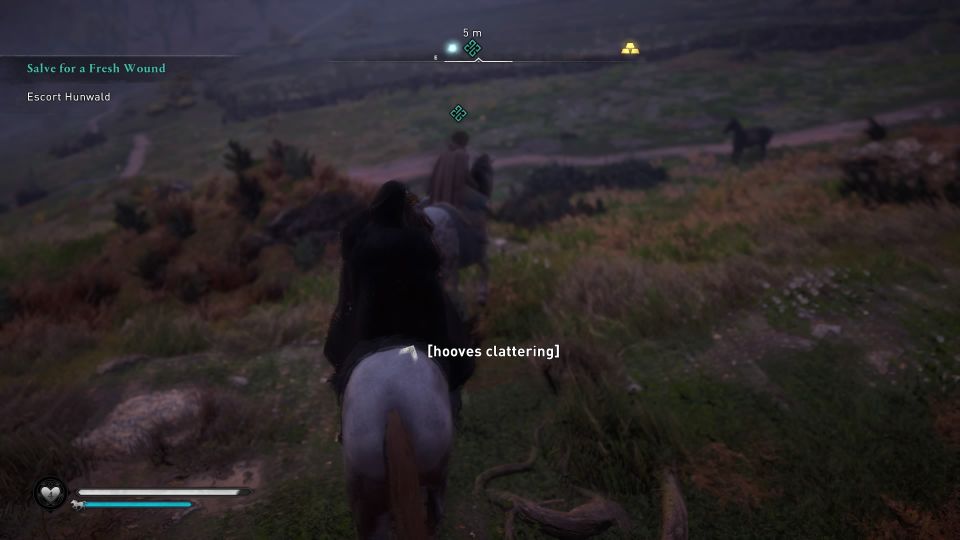 Eliminate the threat
Along the way, you'll come across some enemies hiding in the bushes. Eliminate all of them and protect Hunwald.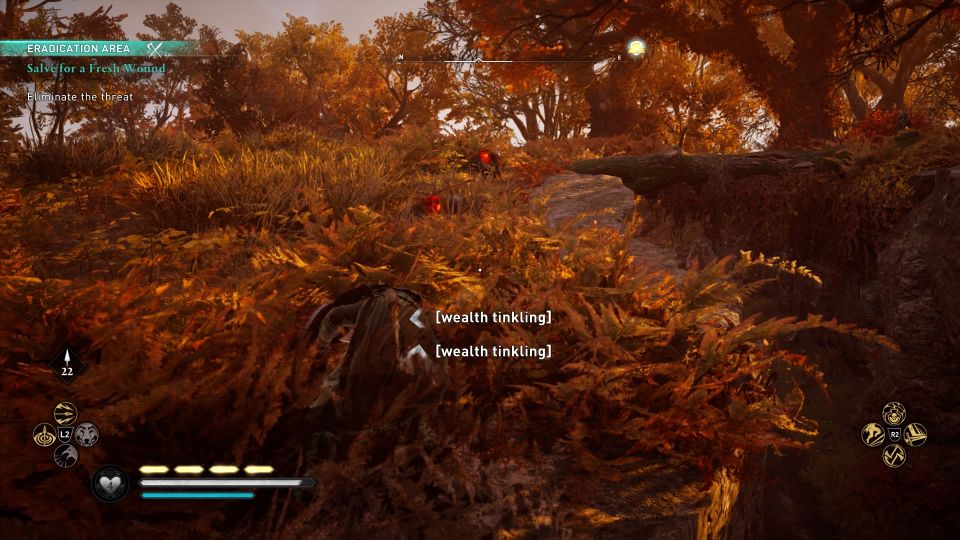 Talk to Hunwald again after the fight.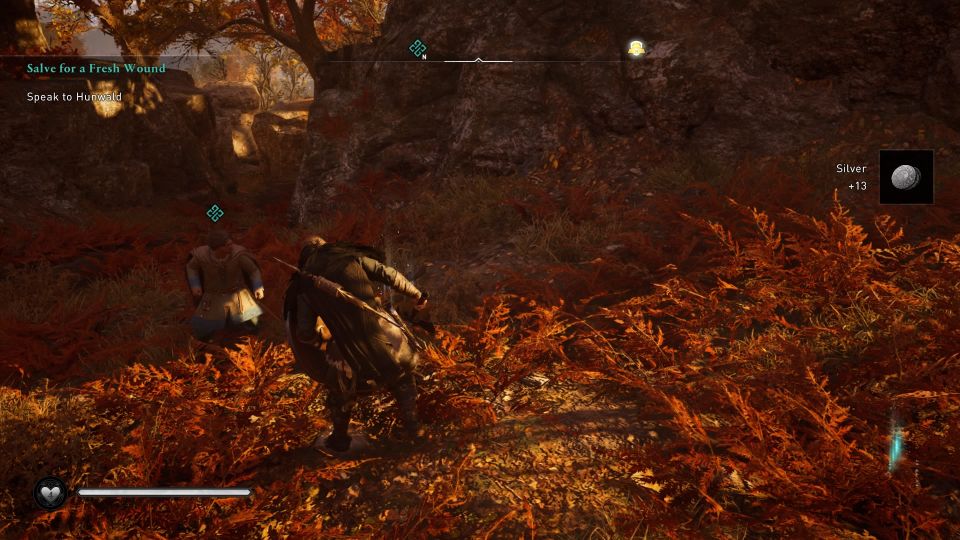 He'll then lead you to his lady and the quest ends there.
---
Related posts:
AC Valhalla: In The Absence Of An Ealdorman Walkthrough
AC Valhalla: How To Get The Book Of Knowledge In Lincoln
Assassin's Creed Valhalla: How To Find Brown Trout (Location)