A Blood Hymn for Edmund is a world event in East Anglia in Assassin's Creed Valhalla.
Your task is to kill Aelfwyn who will attack you because of her prophecy.
Here's a walkthrough of A Blood Hymn for Edmund in AC Valhalla.
To begin the quest, head to the location marked on the map. It's in East Anglia.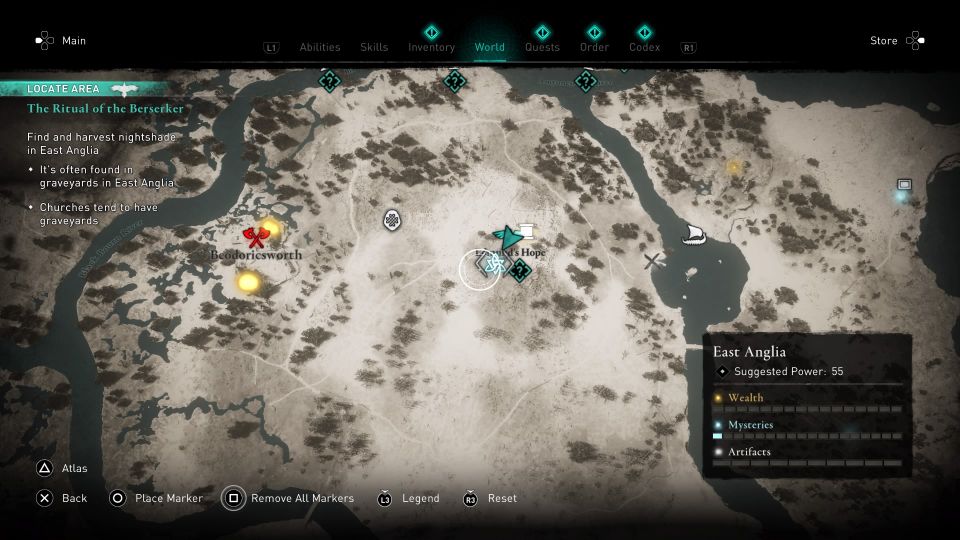 As soon as you arrive, you will see a woman in a badly damaged church with dead bodies around.
Speak to her.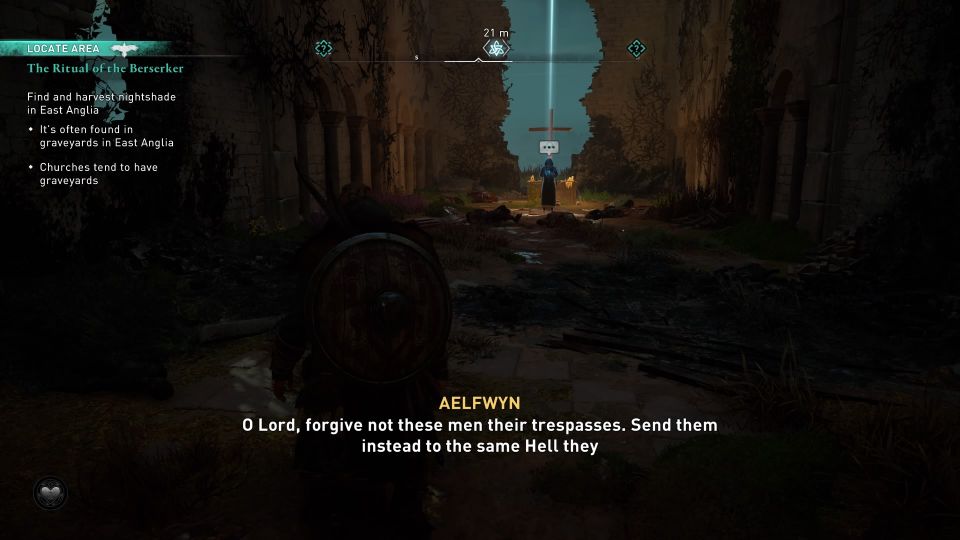 Defeat Aelfwyn
Your only objective is to kill Aelfwyn in a battle. She uses the knife and dodges a lot.
Try to parry to get her off-guard.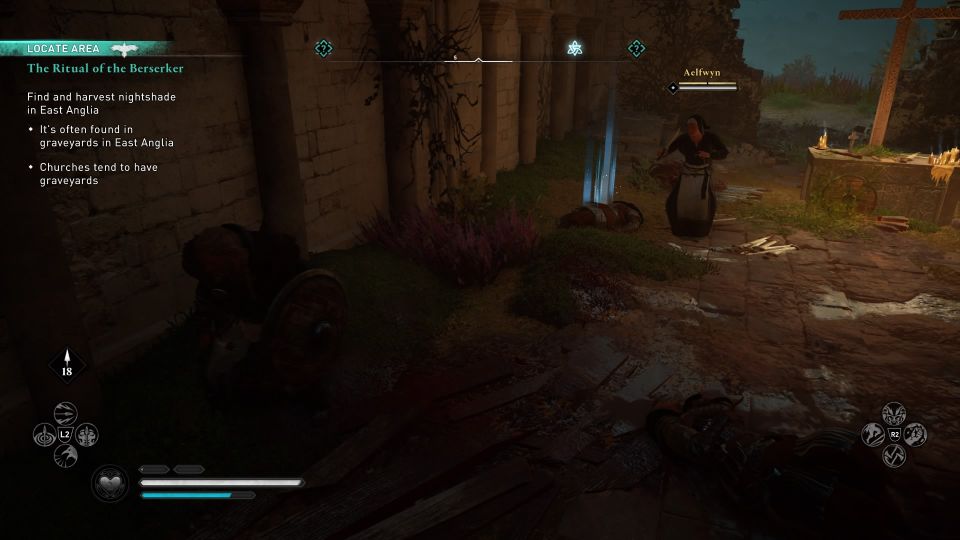 The world event ends after she dies.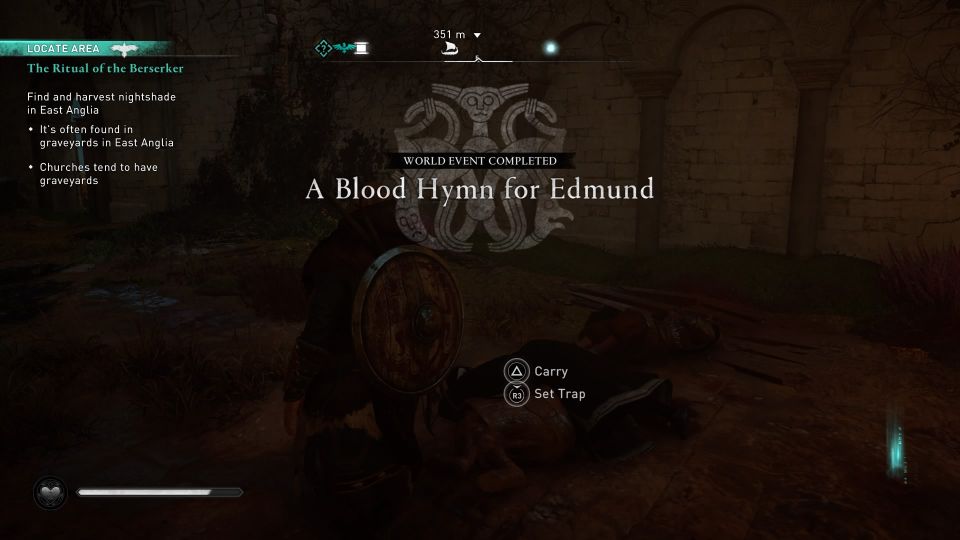 ---
Related posts:
AC Valhalla: Animus Anomaly East Anglia Walkthrough
AC Valhalla: The Mysterious Berserker Walkthrough & Guide
Assassin's Creed Valhalla: Cernewood Cairn (Ledecestrescire) Guide