Hunted is a main quest in Ledecestrescire in Assassin's Creed Valhalla.
Your task is to destroy the letter that is meant for zealots to be safe.
Here's a walkthrough of Hunted in AC Valhalla. This quest begins after Leofrith tells you about the letter if you spared him.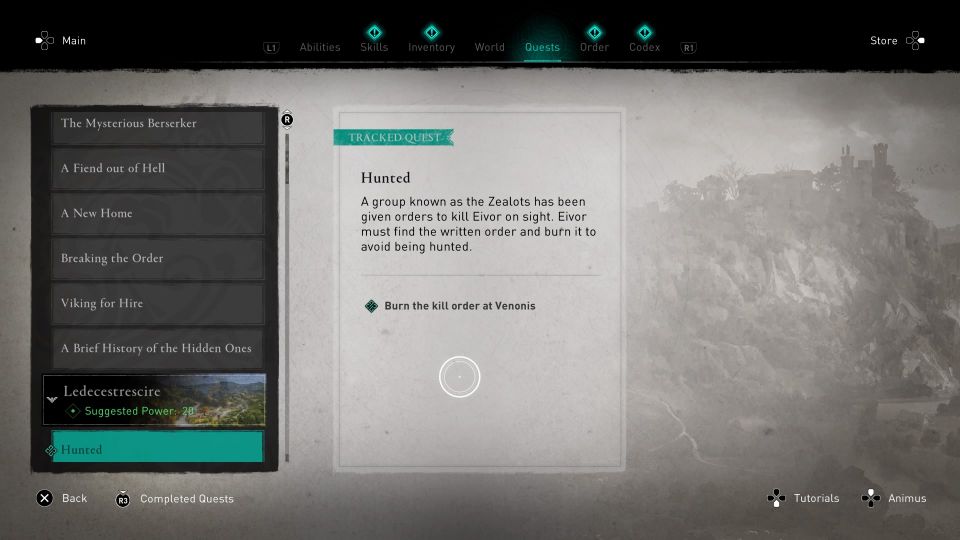 Head to Venonis
This quest has to be done immediately, before it turns to dusk.
After the Leofrith quest, get to Venonis. The location is provided in the map above.
Find the letter
The letter is on a statue. Read it.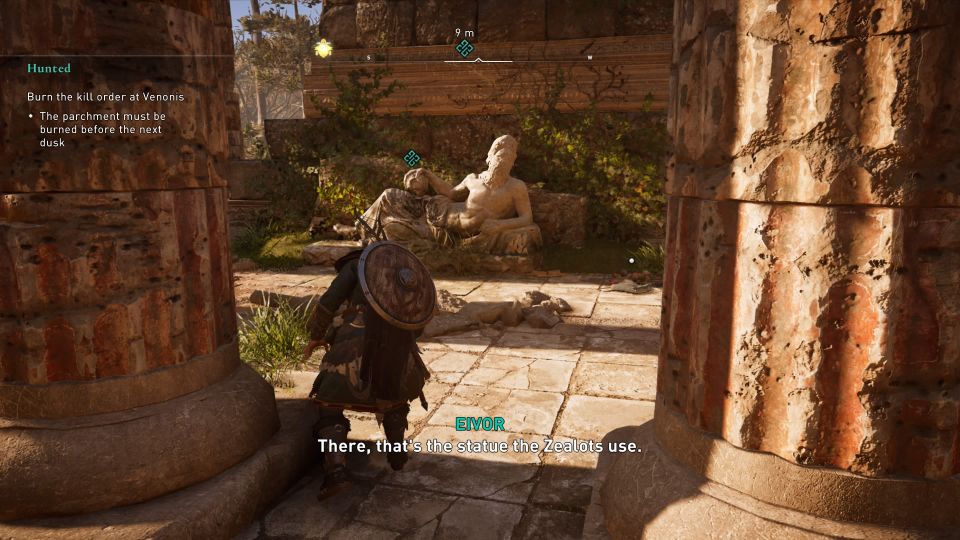 If you fail to reach in time, zealots will now be able to spot you. This will make your game harder as they are like elites.
The quest ends here.
---
Related posts:
Assassin's Creed Valhalla: Heavy Is The Head Walkthrough
Assassin's Creed Valhalla: Tilting The Balance Walkthrough