A Seer's Solace is a main quest in Rygjafylke in Assassin's Creed Valhalla.
Your task is to meet the local seer named Valka to find out what the visions meant.
Here's a walkthrough of A Seer's Solace in AC Valhalla.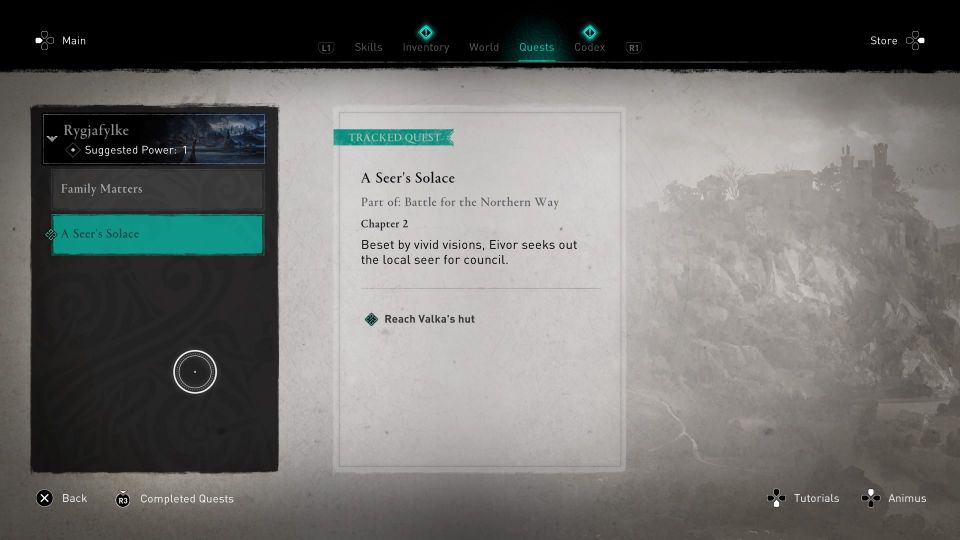 Reach Valka's hut
Head north of Fornburg to reach Valka's hut. The exact location is shown in the map below, marked by the quest symbol.
It's quite high up the mountain.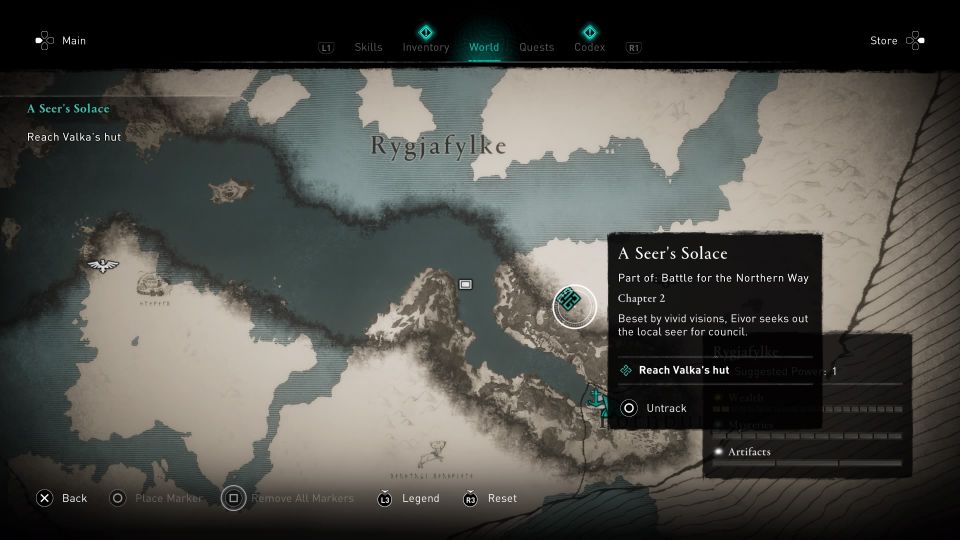 You'll need to do some climbing up.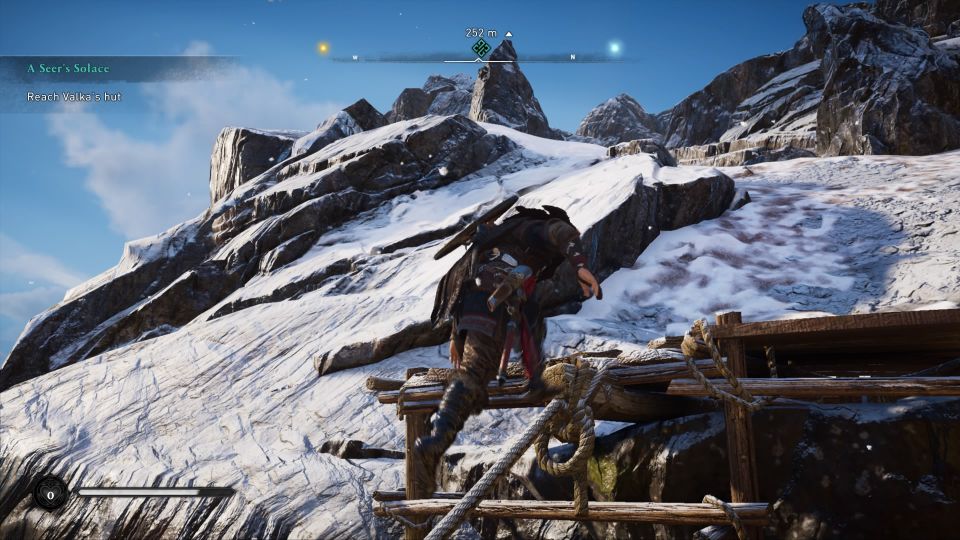 Valka's hut is the only building in the area. Enter the hut to trigger the cutscene.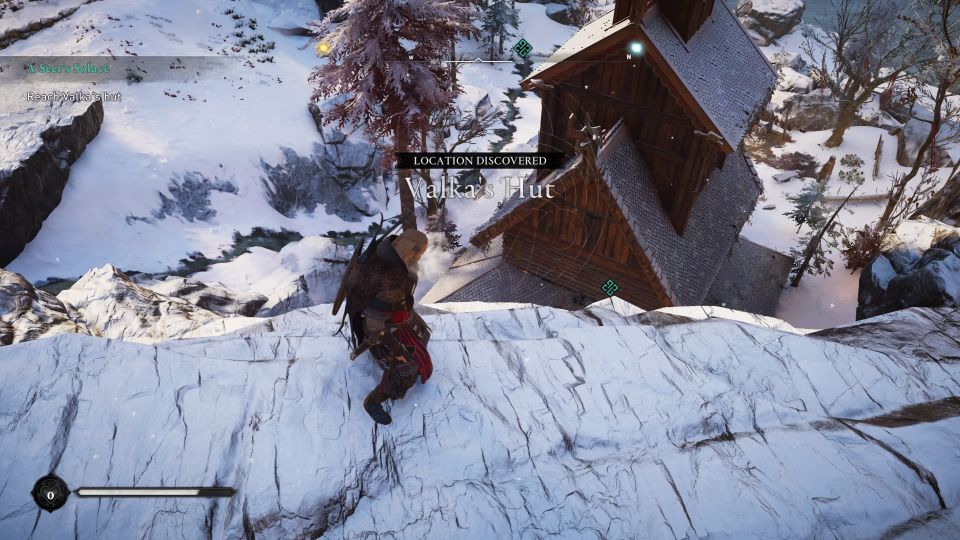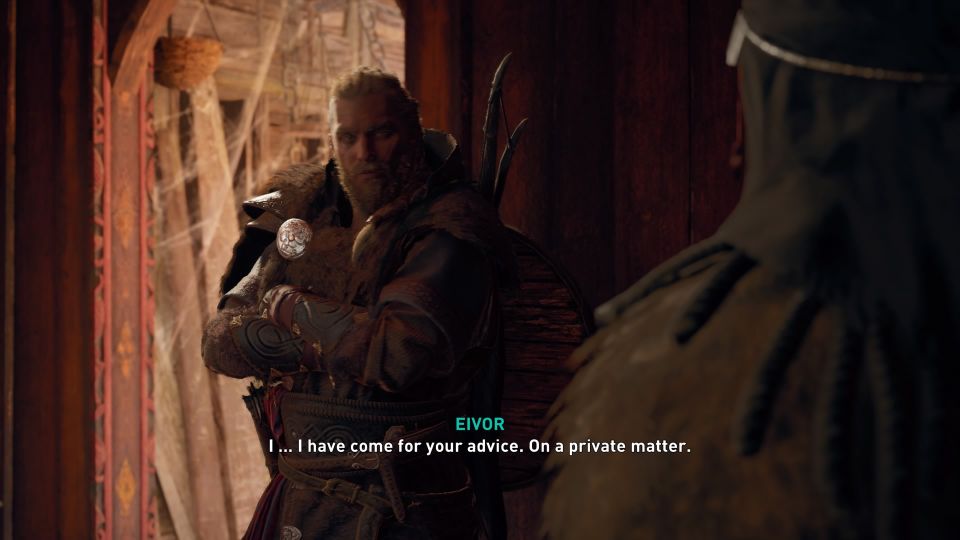 Follow Sigurd and the wolf
After drinking the special potion given by Valka, Eivor will start to hallucinate or have visions.
Walk out of the hut and into the snowy mountain.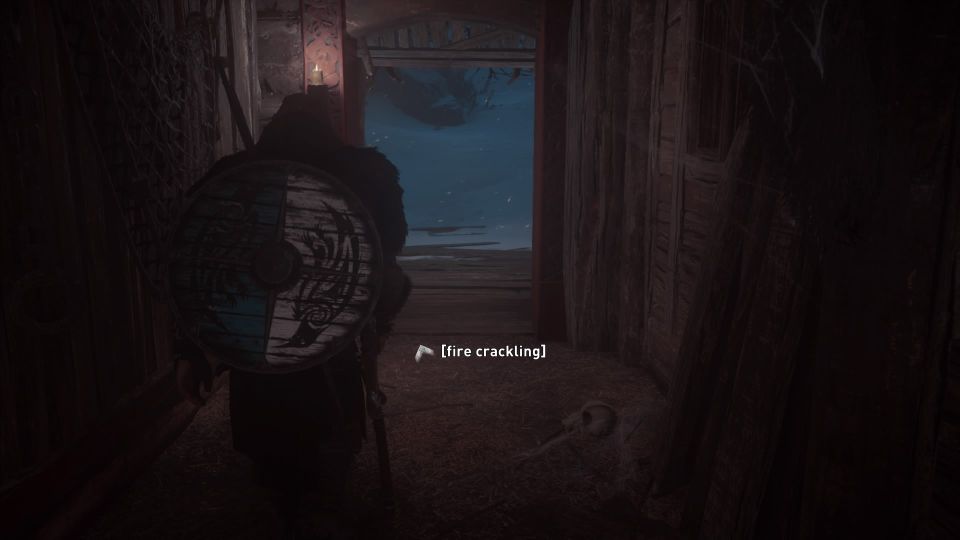 Keep going until you see a wolf and a man in a distance. The man is Sigurd.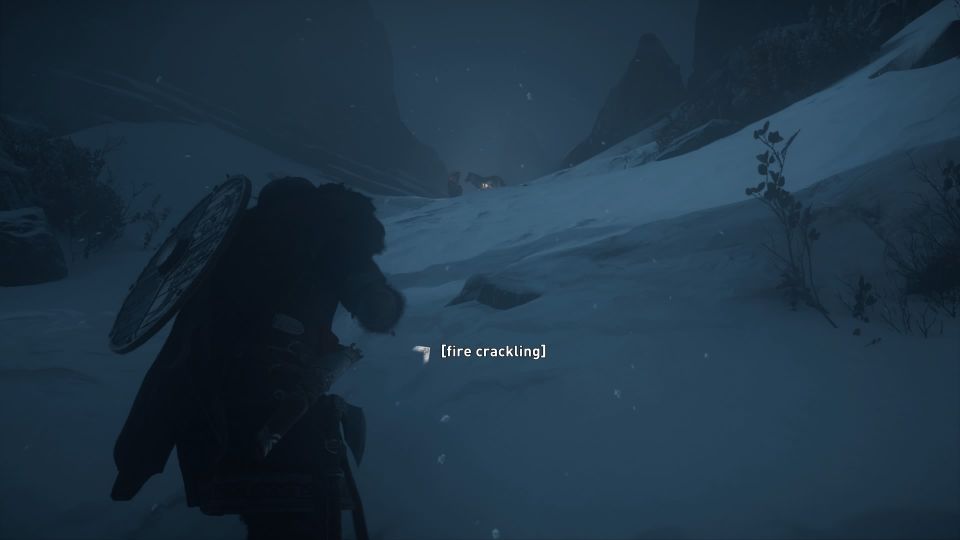 Continue following all the way until you reach the cliff and a cutscene will trigger.
After the cutscene, Eivor will wake up. Here, you can ask Valka about the signs. It's not a choice-based conversation.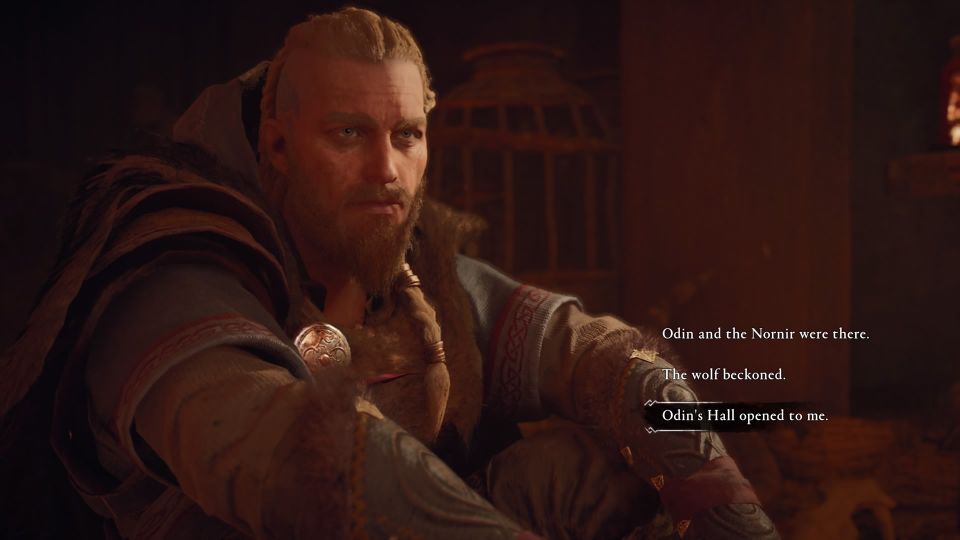 The quest ends here.
---
Related posts: