Honor Bound is the first main quest in Assassin's Creed Valhalla.
Your task is to rescue your crew from a mortal enemy and sail back to your home.
Here's a walkthrough of Honor Bound in AC Valhalla.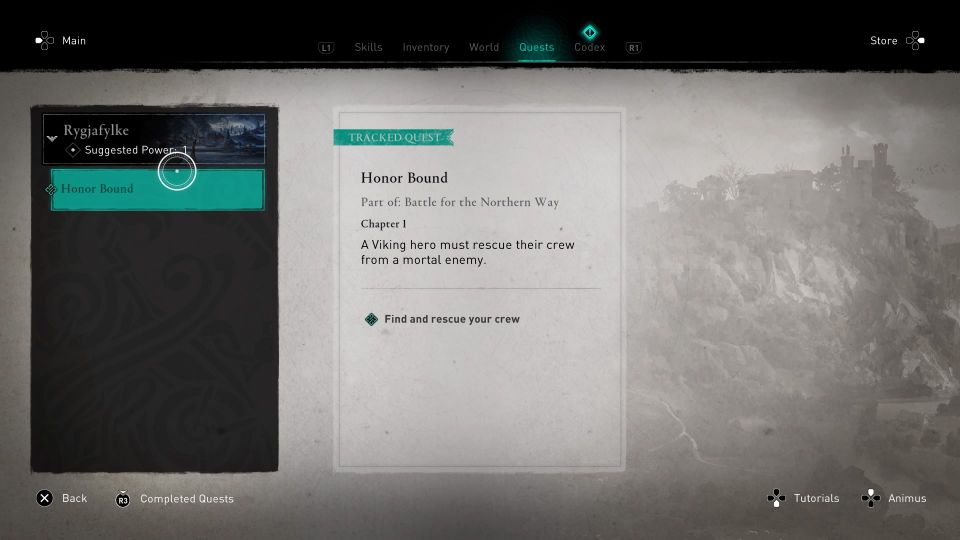 Find and rescue your crew
After freeing yourself from the slave traders, go north to find and rescue your crew. The exact location is marked on the map.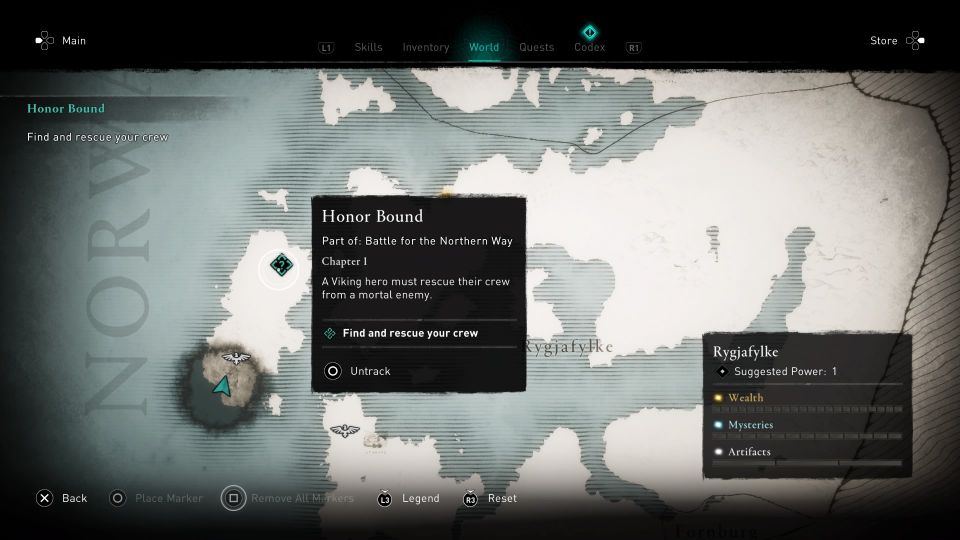 As you approach the area, a cutscene will trigger and you'll meet a fellow crew member. He'll give a shield to you.
You can equip it in the inventory.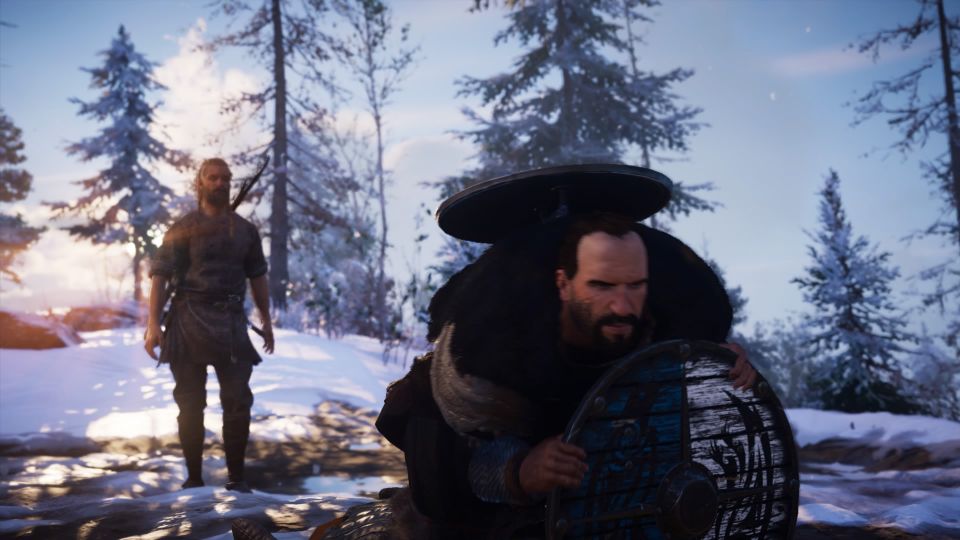 Once you've reached the area, you can avoid fighting the guards if you sneak in through the fence. There's a spot you can jump through.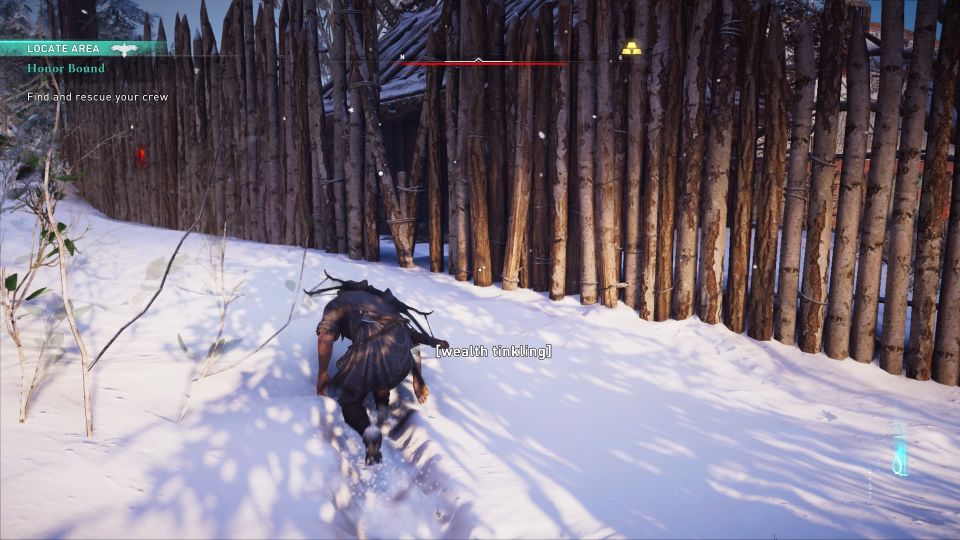 Inside the camp site, there's a room where you'll find the treasure (carbon ingot).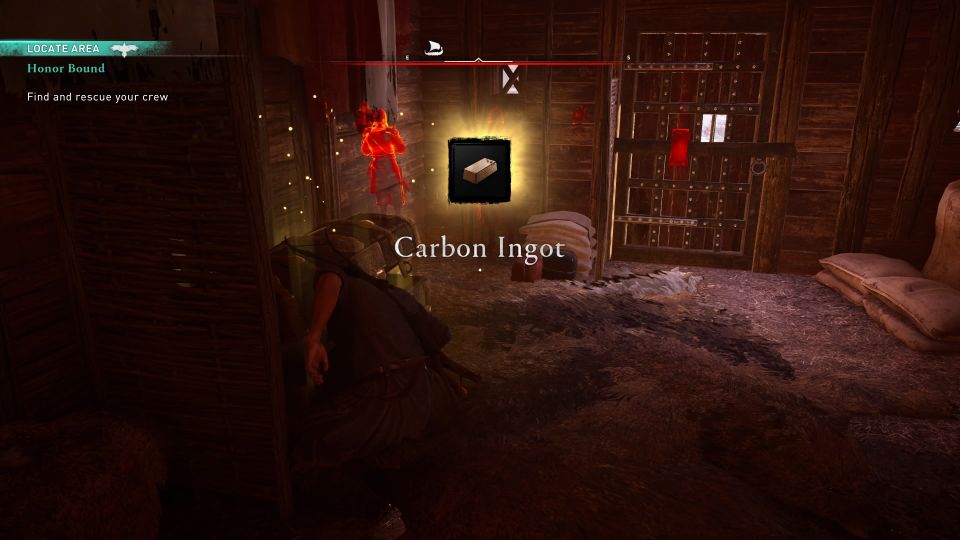 After getting the treasure, head to the longhouse where the crew are prisoned.
To enter the longhouse, you can climb to its rooftop. At the middle, there's a spot for you to jump down.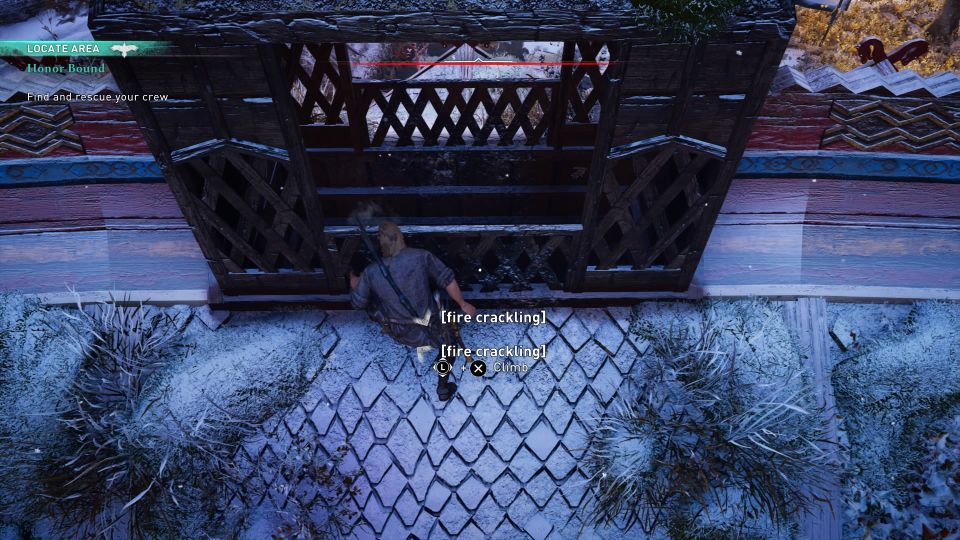 Kill Rikiwulf
Go near Rikiwulf to trigger the cutscene.
After the cutscene, this will be your first mini boss battle. Rikiwulf's attacks are slow and can be dodged easily.
Watch out for your stamina as you attack him. You can also use your bow and arrows to lower his health.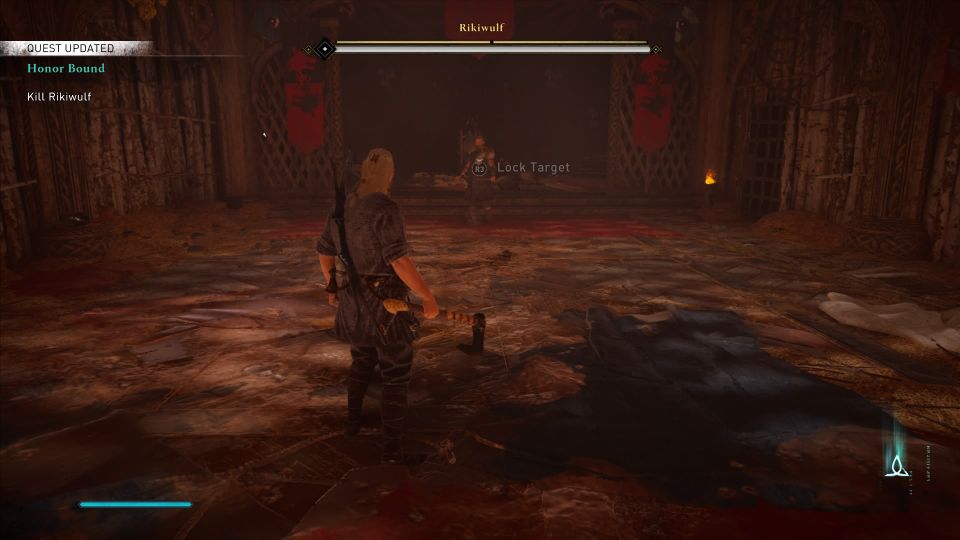 After the battle, follow the wolf and man out through the light, as Eivor hallucinates.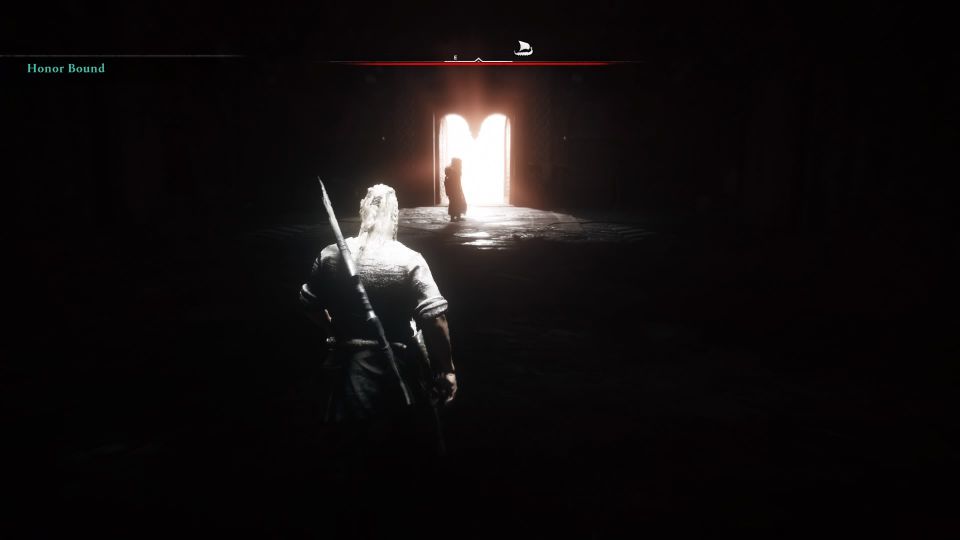 Free your crew
Free your crew in the longhouse.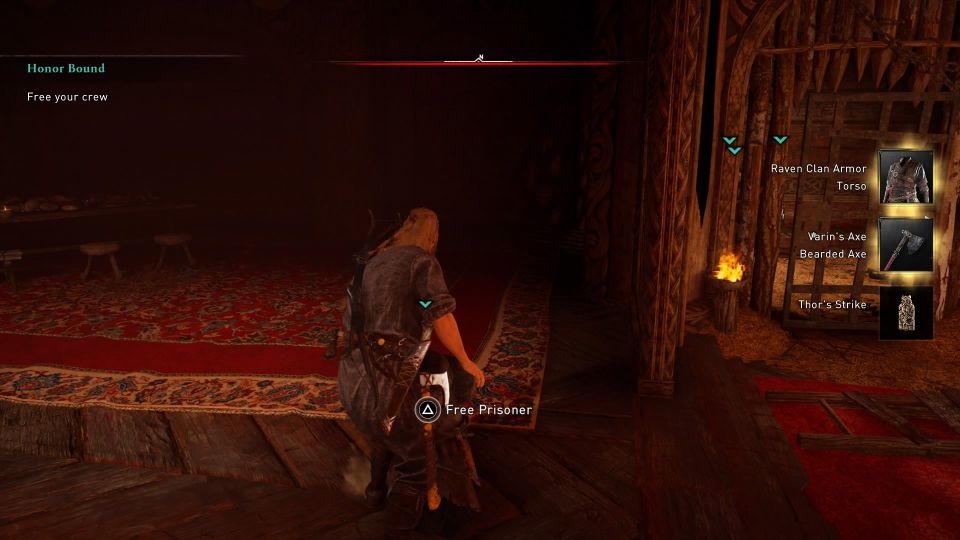 Reach your longship
As soon as you leave the longhouse, plenty of enemies will be waiting.
You don't need to kill them all. Just head to the ship.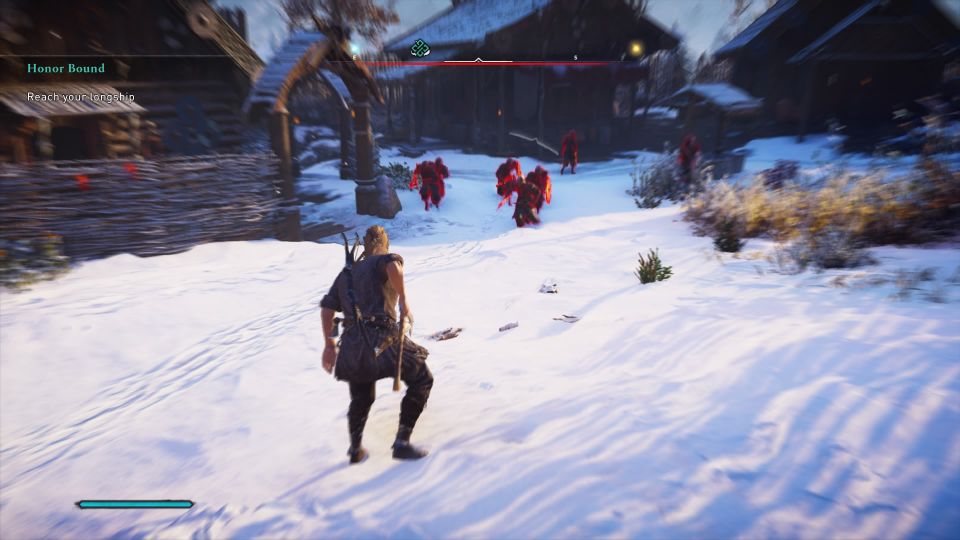 Once you're at the longship, take command and you'll need to sail home.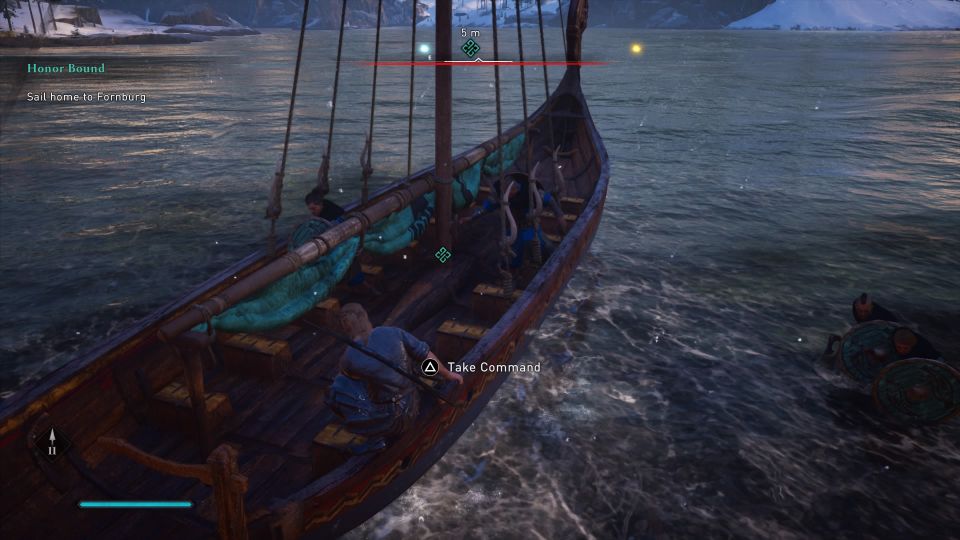 Sail to Fornburg
The exact location of Fornburg is shown in the map, marked as the quest symbol. It's all the way southeast.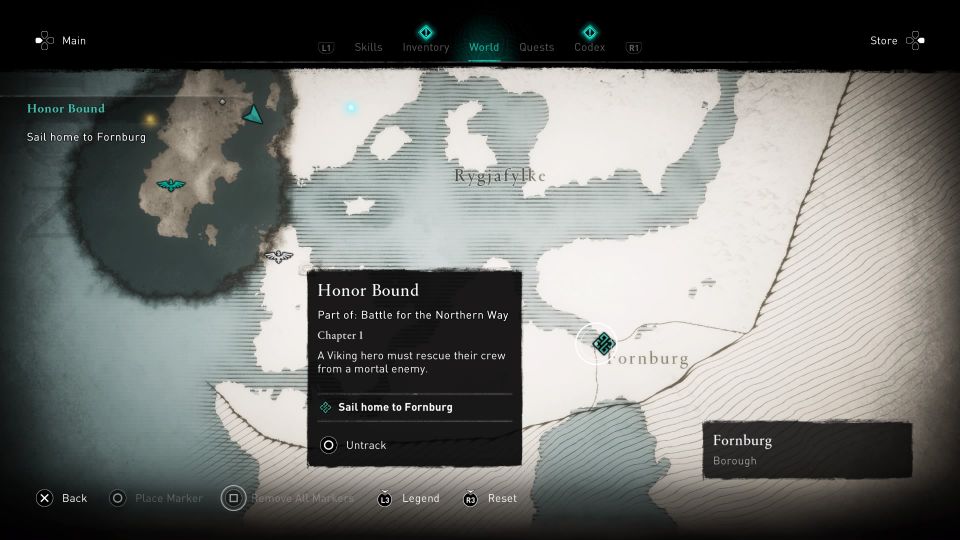 Along the way back, you may come across an island that you can raid. In each raid, remember to get the main treasure, which is clearly visible if you use Odin's sight.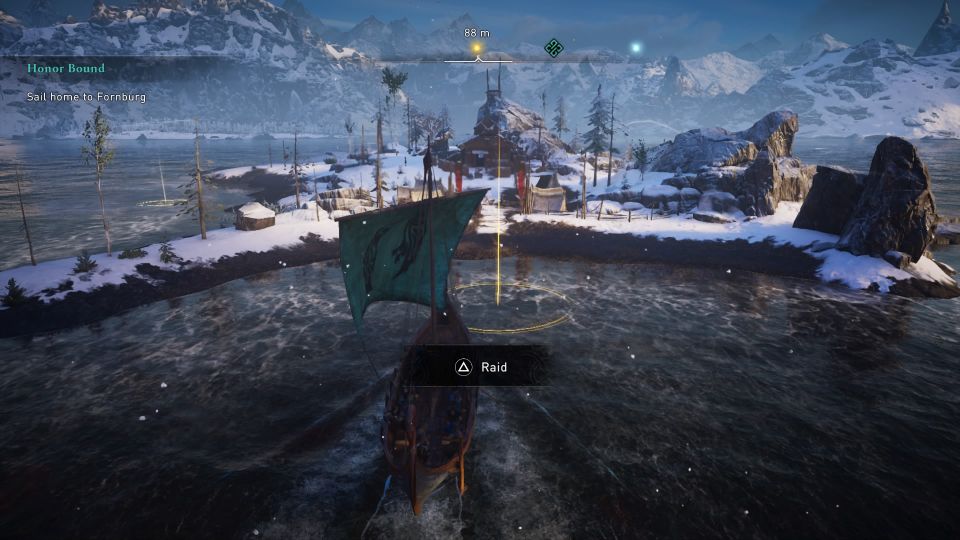 After the raid (or not), keep sailing until you reach Fornburg.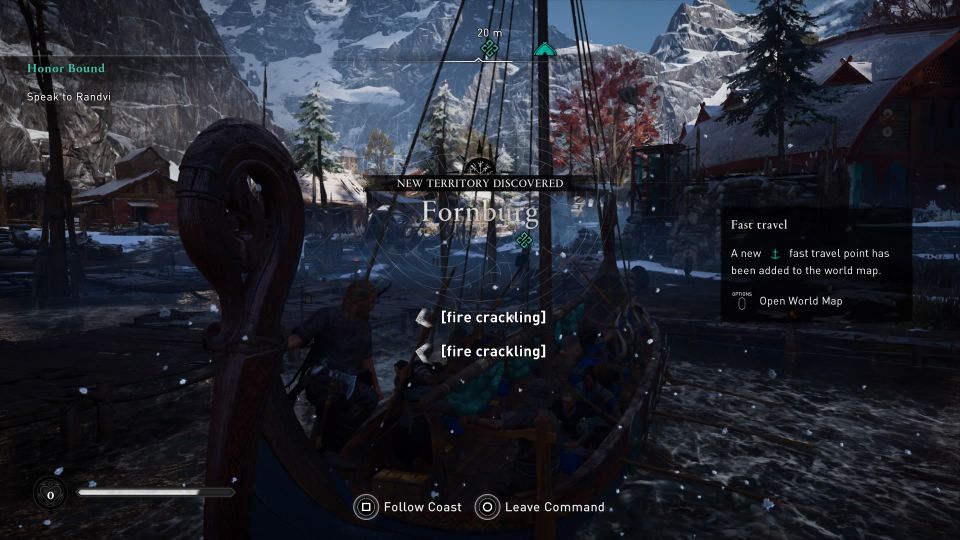 Talk to Randvi
Speak with Randvi who is waiting in front of the longship. The quest ends here.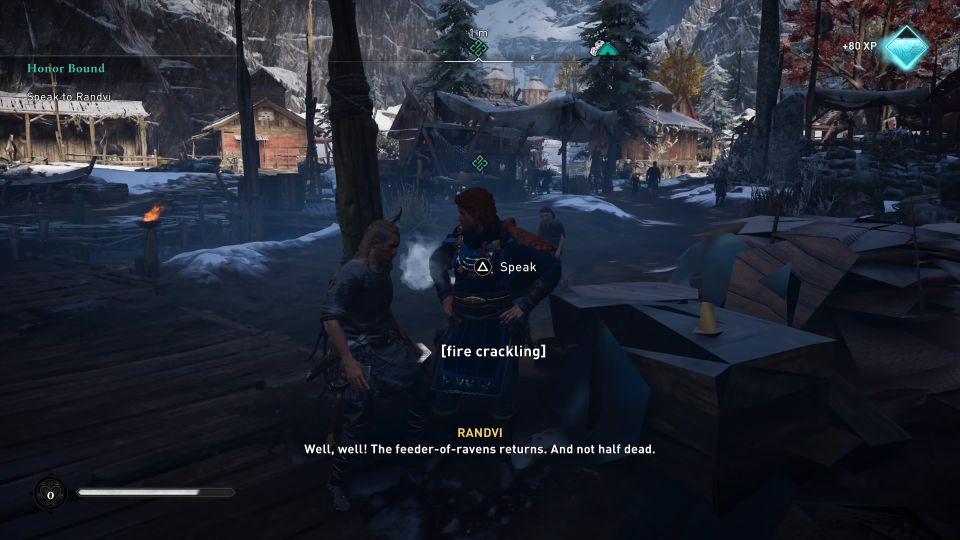 ---
Related posts: