Puppets And Prisoners is a quest under Cent in Assassin's Creed Valhalla.
Your task is to deal with the new ealdorman and get him to side the Abbot.
Here's a walkthrough of Puppets and Prisoners in AC Valhalla.
Suggested power: 130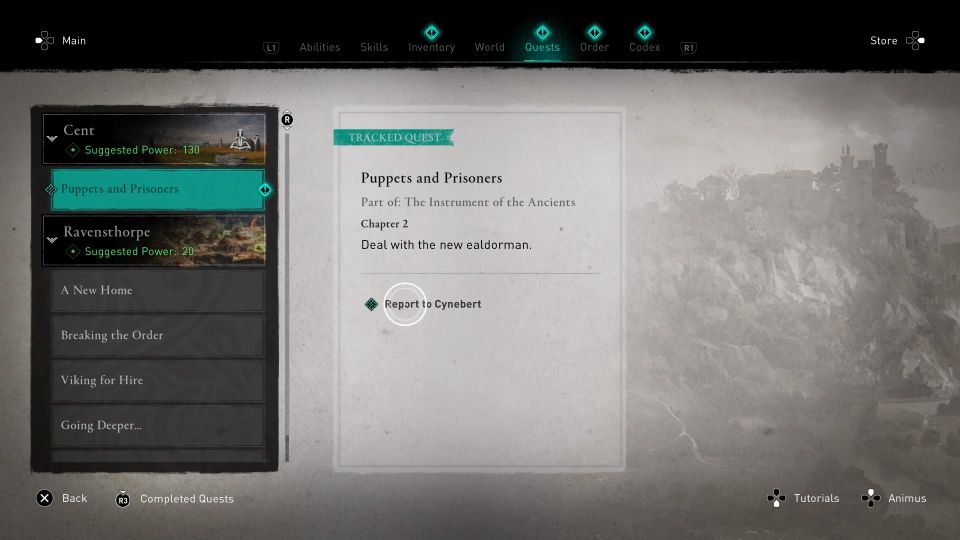 Report to Cynebert
After getting the emissary's letter, report to Cynebert in Folcanstan. The location is shown in the map below, marked by the quest symbol.
You will see both Cynebert and Basim waiting.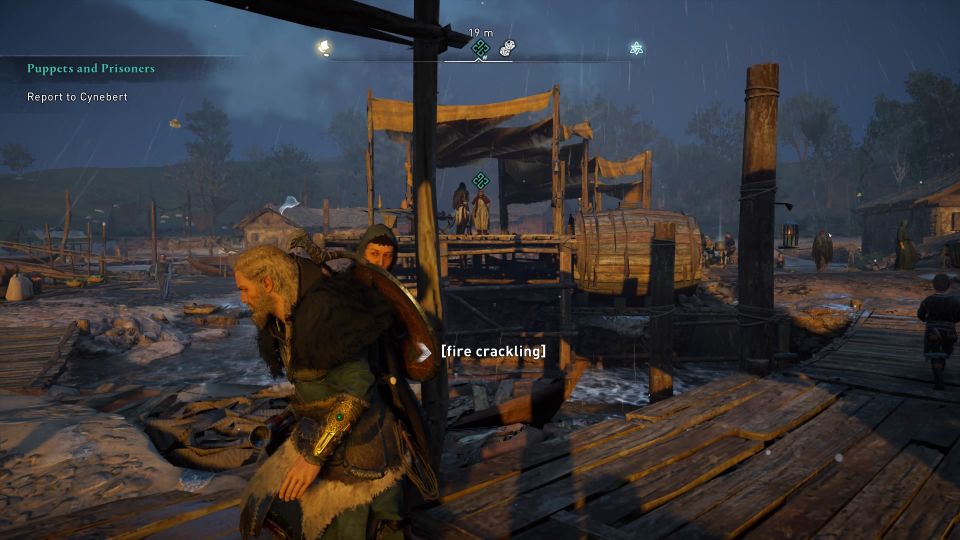 Follow Basim
After the cutscene, follow Basim. He'll lead you to the ealdorman-to-be, i.e. Tedmund.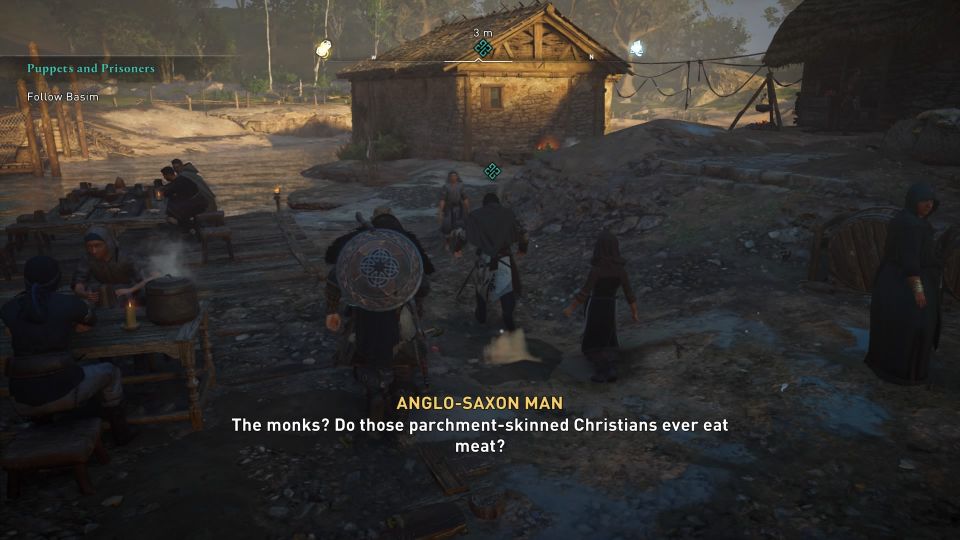 Find and kidnap Tedmund
Once you reach the lumber mill, you'll see plenty of guards here.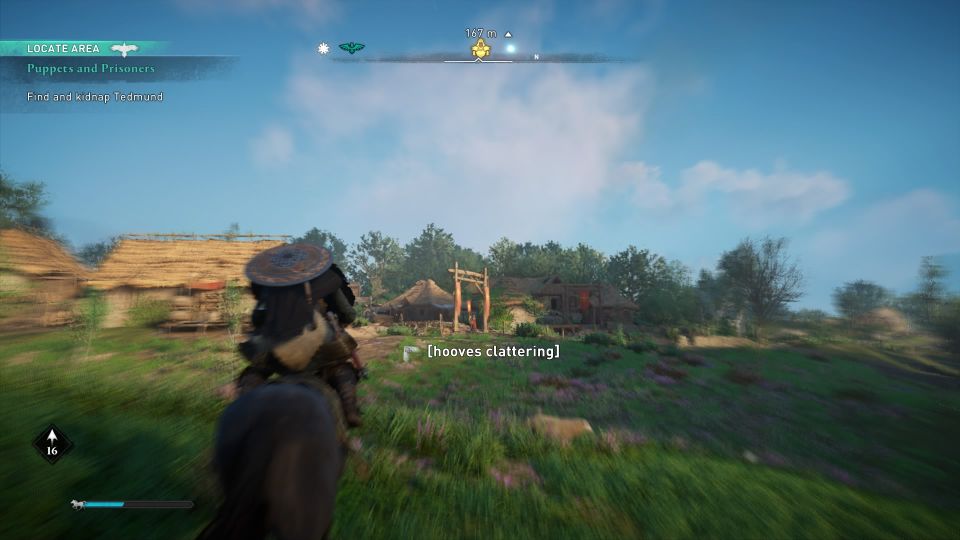 If they spot you, then you may need to fight the whole lot of them.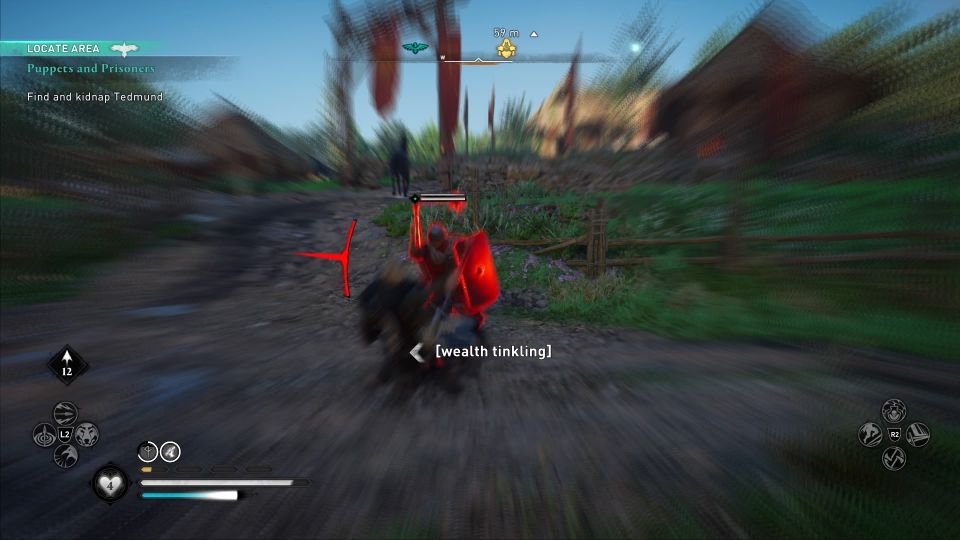 Tedmund is in one of the bigger buildings which is heavily guarded.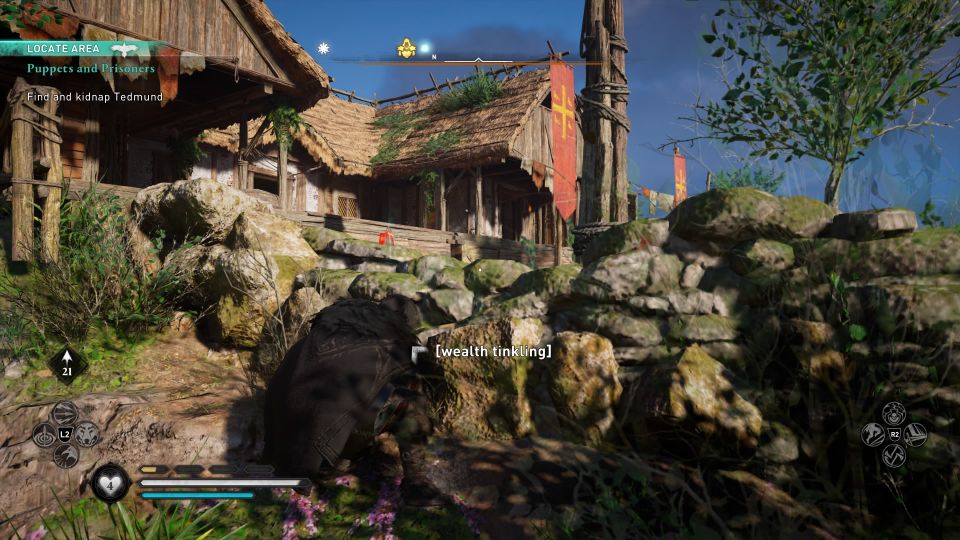 Enter the building and you'll see him threatening two men.
Kill the men first.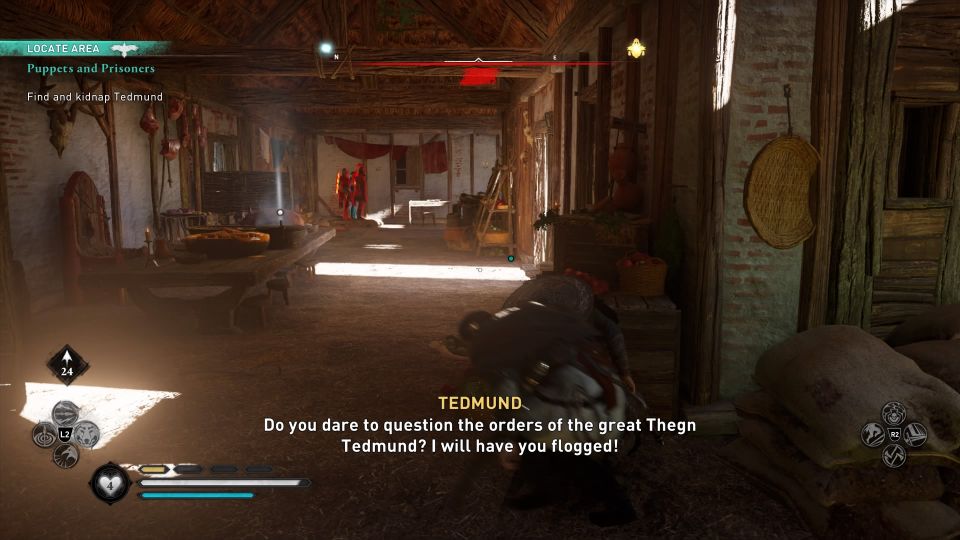 Tie him up here. If you can't tie him up, try shooting an arrow to his knee first.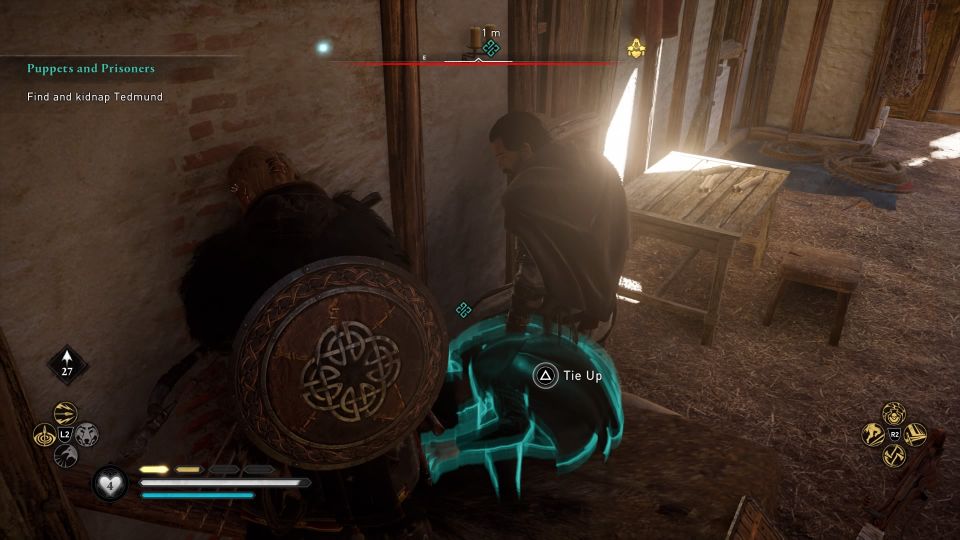 Carry Tedmund
Carry Tedmund and get to the location shown in the map below. It's north of the lumber mill.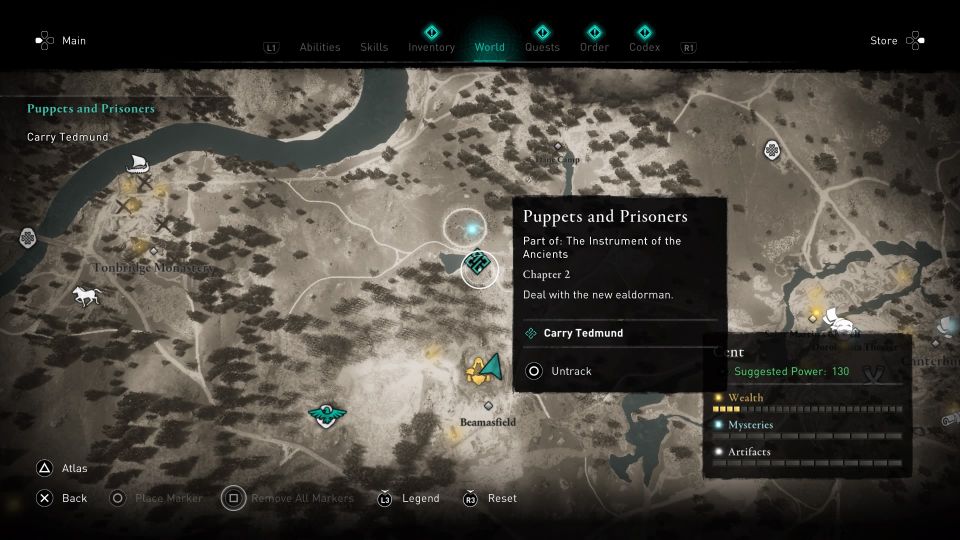 As you reach the area, a cutscene will load.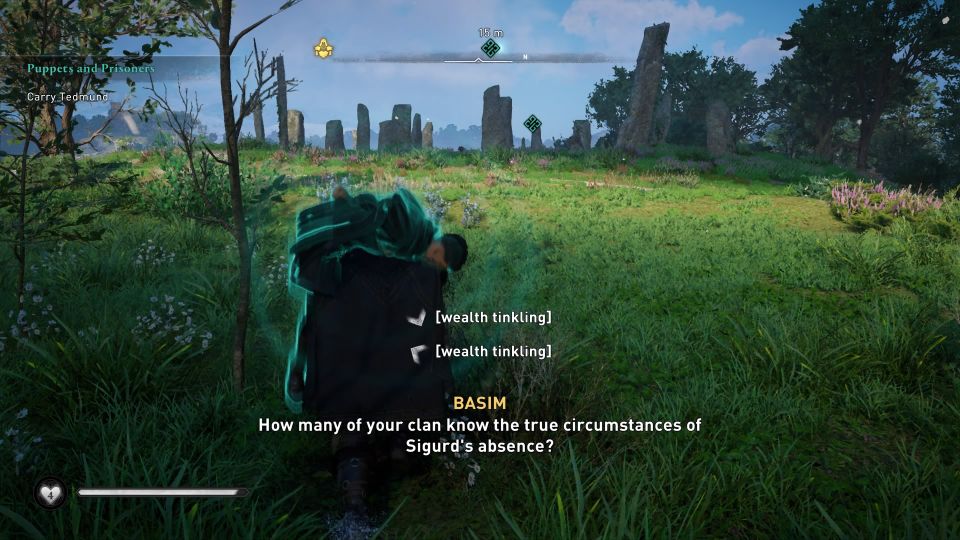 Take Shergar with you or leave him with the abbot
During the conversation, you will learn that Tedmund is not actually Tedmund. He is a double played by Shergar.
You will be given a choice, i.e. whether to take Shergar with you to the Dane camp or to leave him with the abbot. If you take Shergar with you, he will help you to talk to the enemies at the Dane camp. This means you skip a fight.
If you leave Shergar with Cynebert, the latter will say he'll make sure Shergar keeps a vow of silence.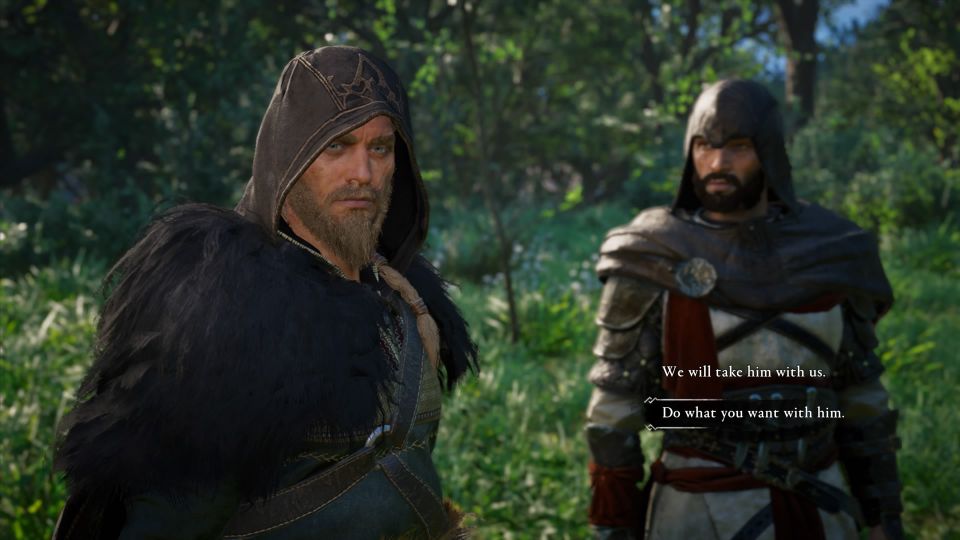 Reach the Dane camp
Next, head to the Dane camp.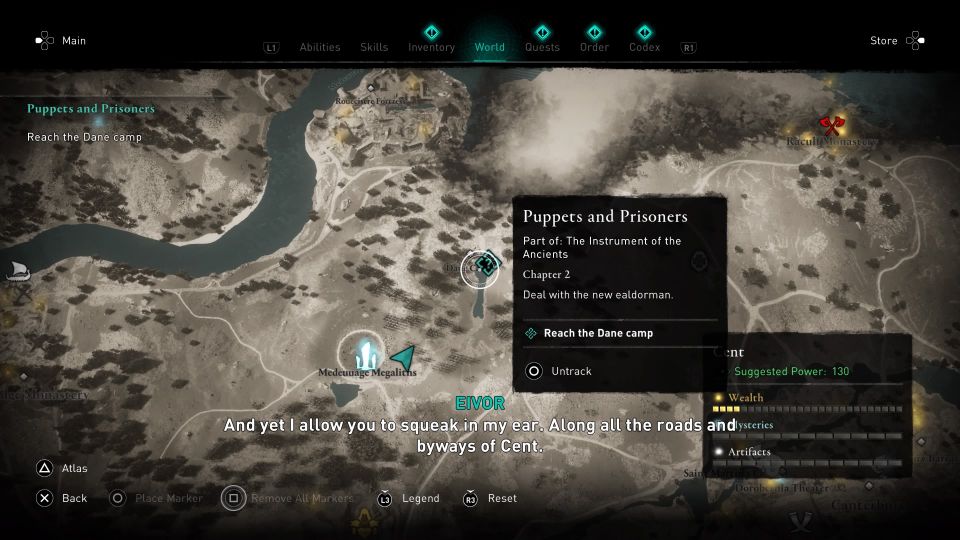 You will see a group of enemies who have taken hostage of the Danish warriors.
If you bring Shergar with you, he would help prevent a fight. Otherwise, you'll have to kill them all.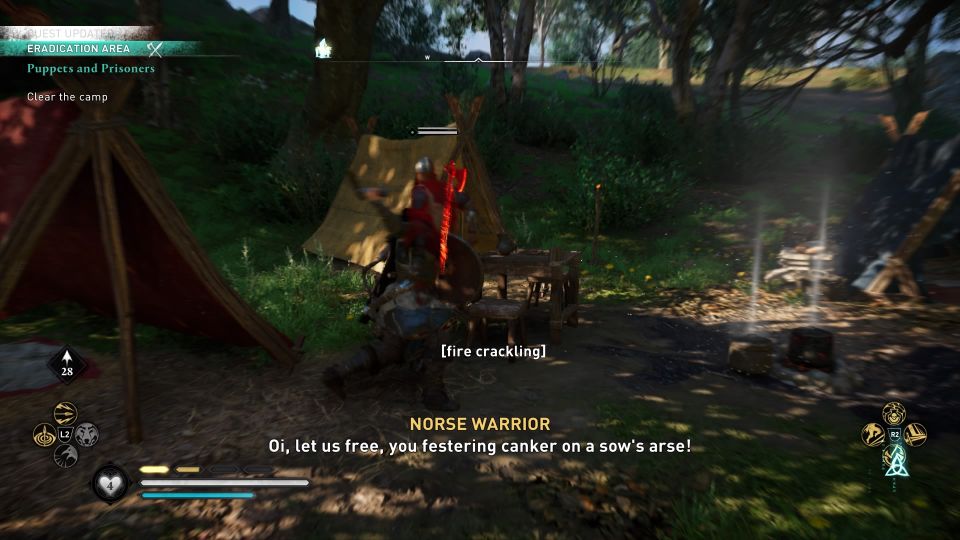 Free the prisoners as well.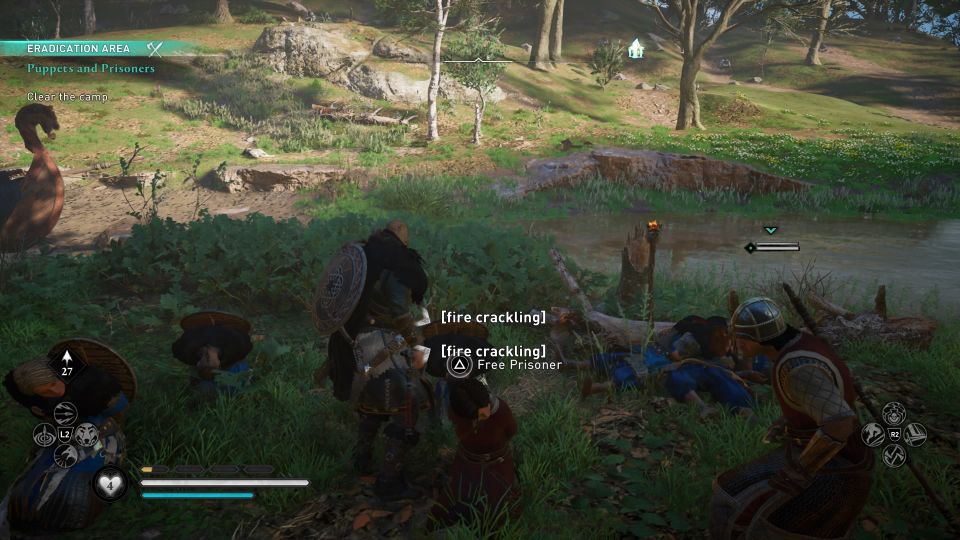 The quest ends here.
---
Related posts:
Assassin's Creed Valhalla: The Abbot's Gambit Walkthrough
AC Valhalla: Animus Anomaly Stiperstanas (Sciropescire) Guide
AC Valhalla King Of The Hill (World Event Walkthrough)