A Love Betrayed is a quest under Glowecestrescire in Assassin's Creed Valhalla.
Your task is to find out where Cynon is and decide if you should kill him.
Here's a walkthrough of A Love Betrayed in AC Valhalla.
Suggested power: 220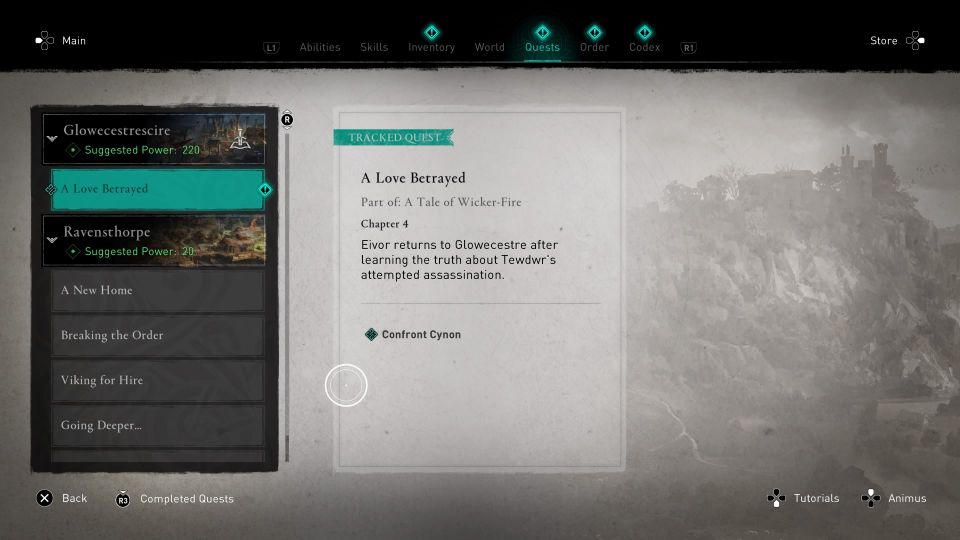 Confront Cynon
To begin, head back to the city of Glowecestre.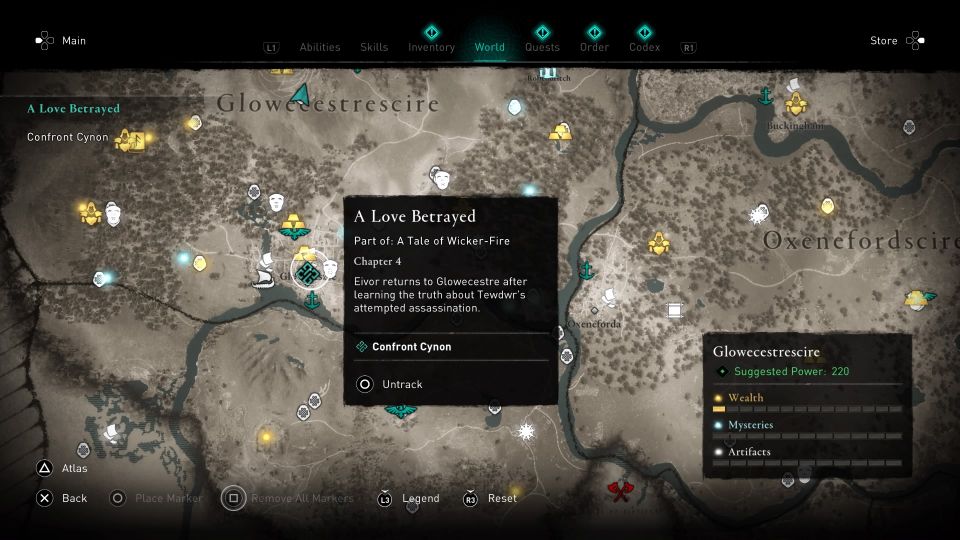 Get to Cynon's longhouse in the city without getting spotted by the guards.
You won't find him there. Talk to Brigid instead.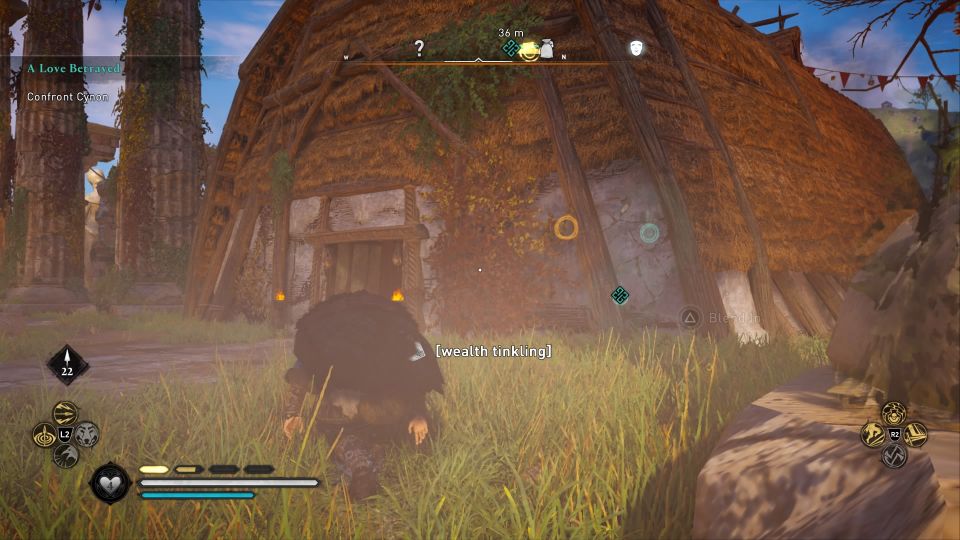 Find Cynon
To find Cynon, you need to ask organizers around the party. One of them is standing outside the longhouse.
She'll tell you about Geva who has the key to the church.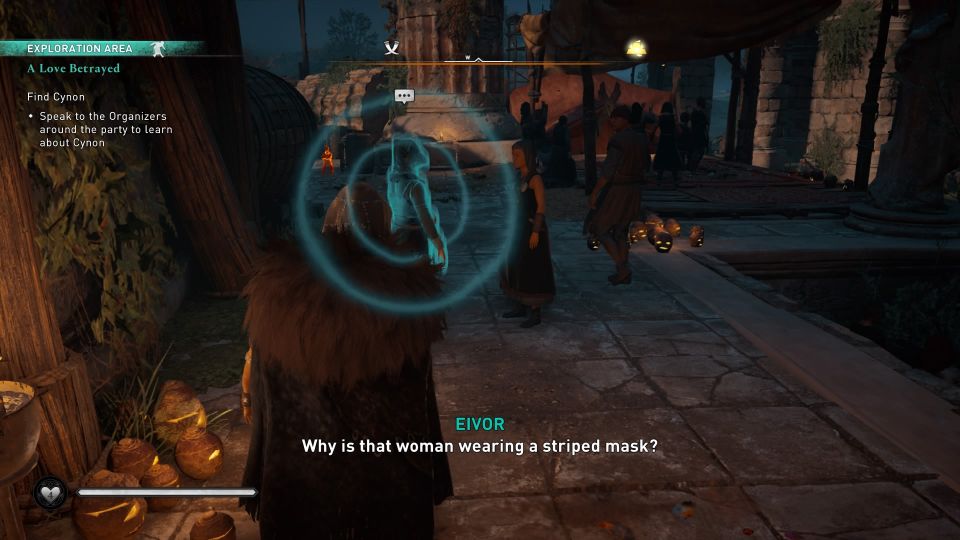 How to find Geva
Look for a masked woman who is standing near a crate.
She's located quite far from the longhouse, more towards the streets.
Use Odin's sight to find her. She'll ask you to help carry some crates to Geva at the church.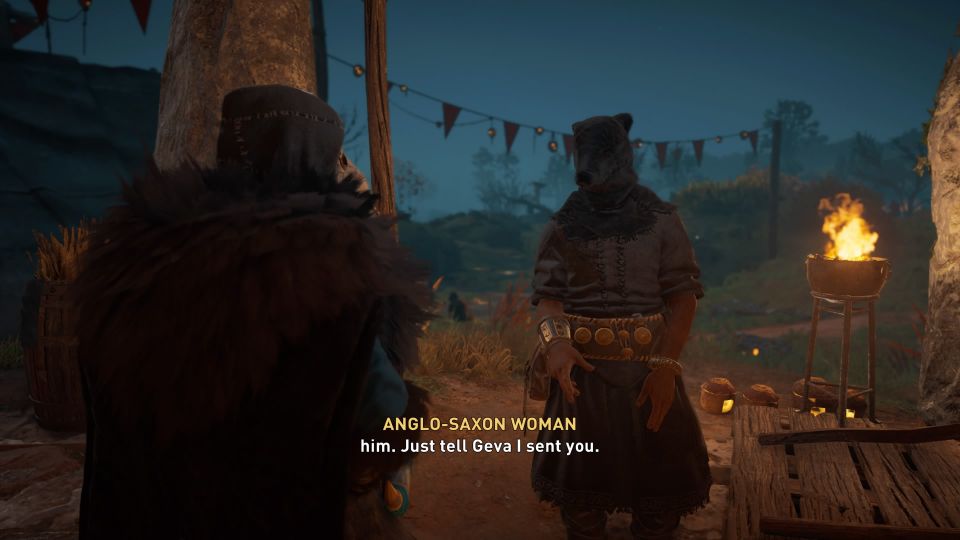 Next, head to the church. The location is shown in the map below, marked by the quest symbol.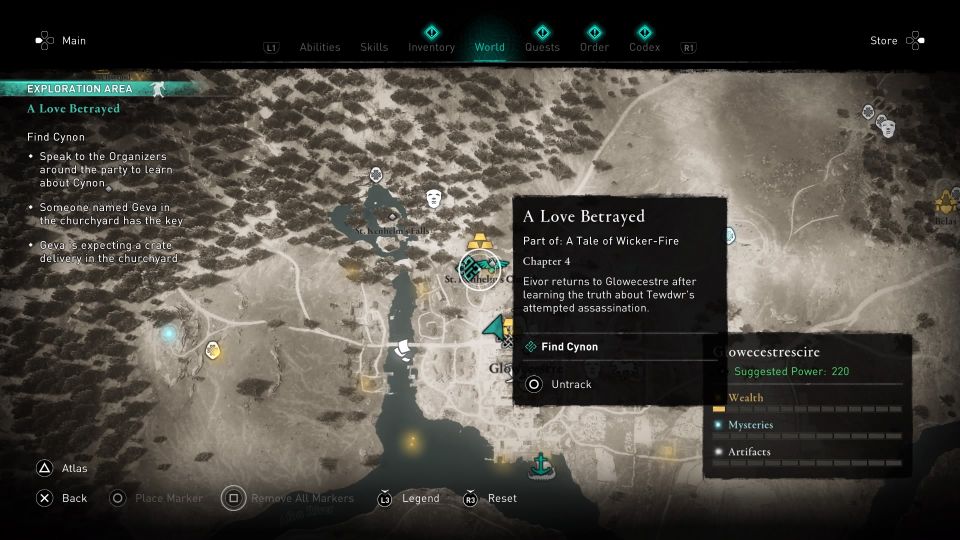 Geva is in the cemetery area outside the church.
Bring the crate to her.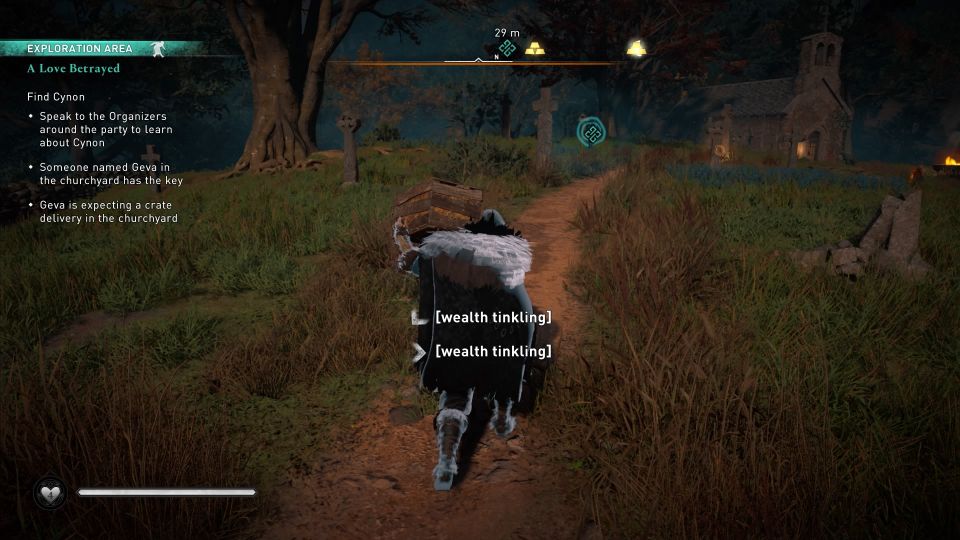 Enter the church
Once you're with Geva, you can steal the key from her while walking behind her.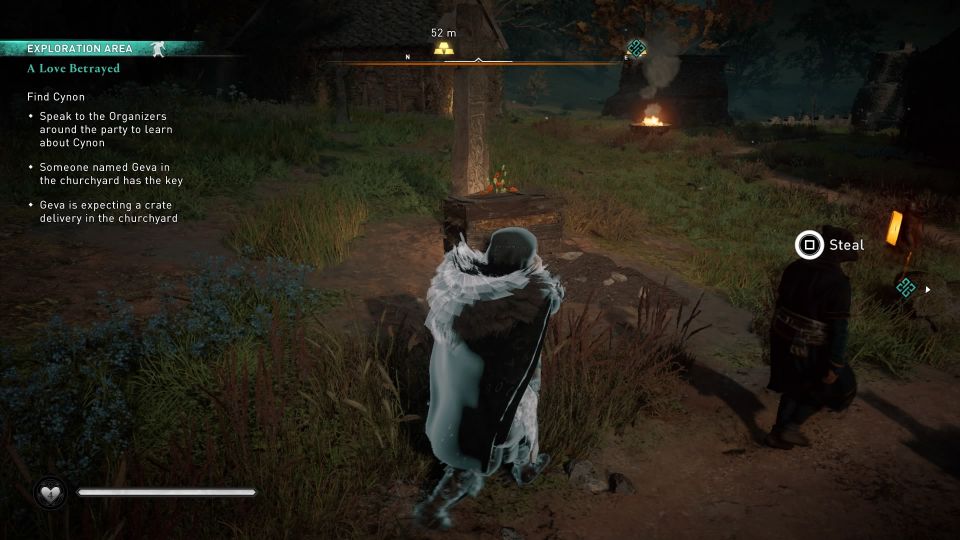 Use the key to unlock the door.
Once you're inside the church, destroy the weak wooden planks and you'll see Cynon.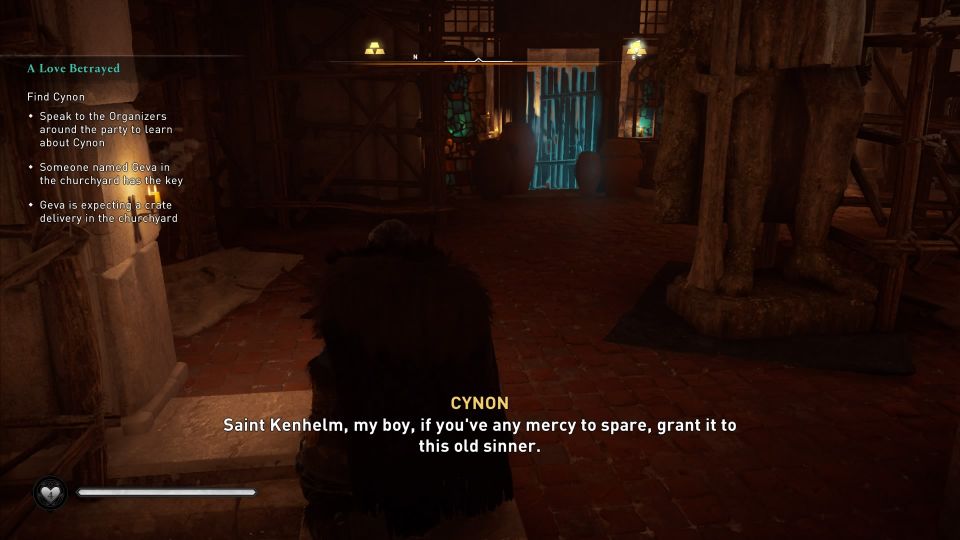 Kill Cynon or let him die in the wicker man
Cynon will tell you about Modron who is actually the mastermind behind Tewdwr's kidnapping.
You will then have a choice of either:
letting him die in the wicker man
If you kill Cynon, he will already be dead during the wicker man. The wicker man ceremony still proceeds as usual but they won't burn his body inside the wicker man.
If you let him die in the wicker man, he will get burned alive in the wicker man.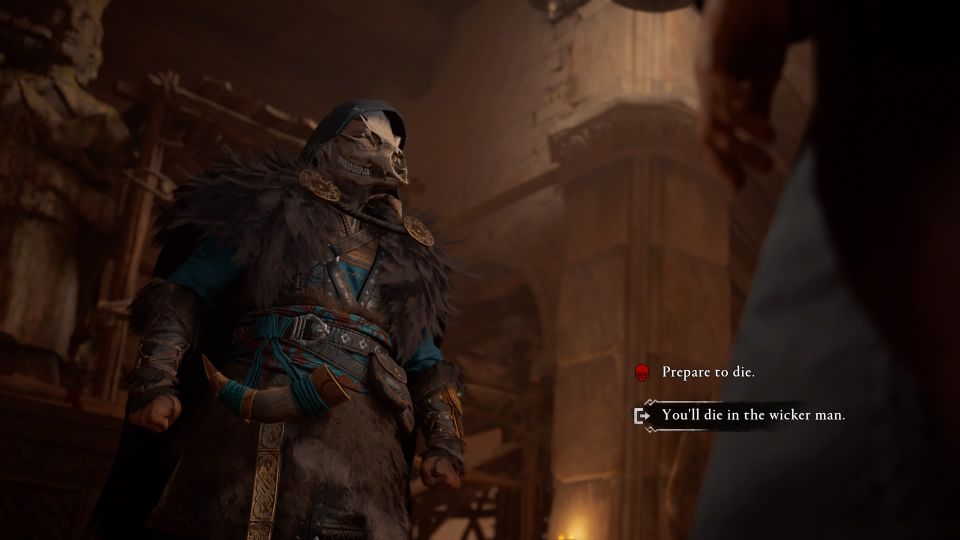 The quest ends here.
---
Related posts:
Assassin's Creed Valhalla: The Stolen King Walkthrough
Assassin's Creed Valhalla: Clues And Riddles Walkthrough