Prey in the High Hall is a quest under Ravensthorpe in Assassin's Creed Valhalla.
Your task is to investigate the next mauling site and eventually find the monster.
Here's a walkthrough of Prey in the High Hall in AC Valhalla.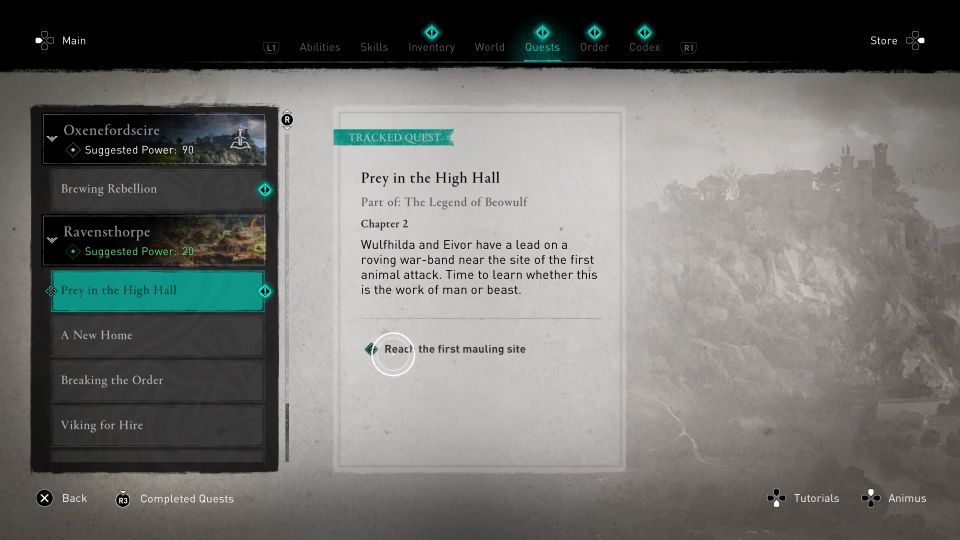 Reach the first mauling site
Head north to reach the mauling site with Wulfhilda. The location is shown in the map, marked by the quest symbol.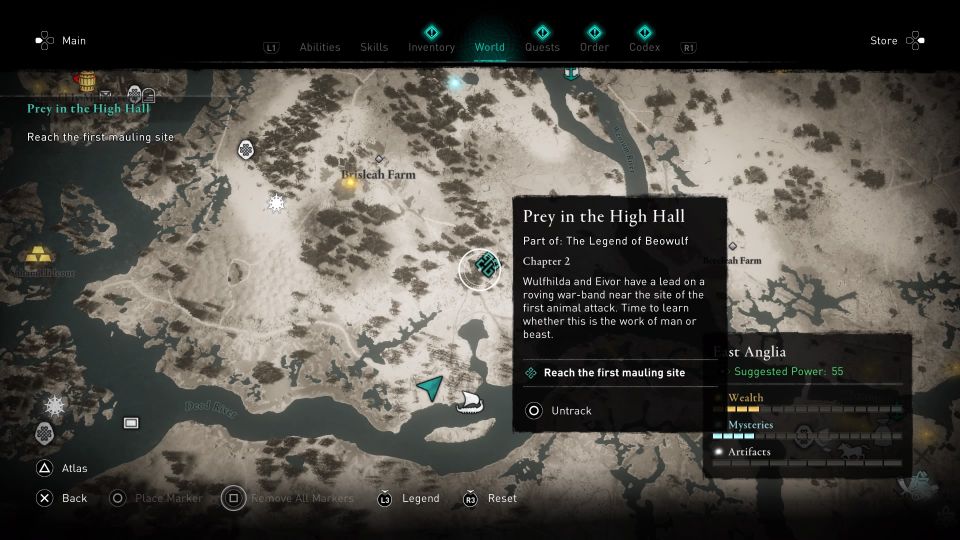 Kill the wolves
As you arrive in the area, you will see three wolves. Kill them all.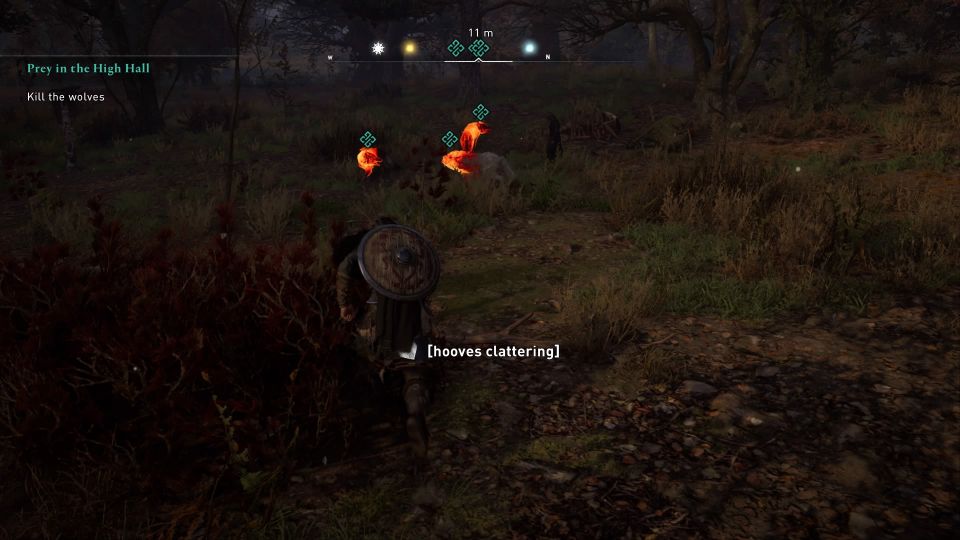 Talk to the woman you just saved. She'll tell you that Hrothgar is the one who killed the livestock.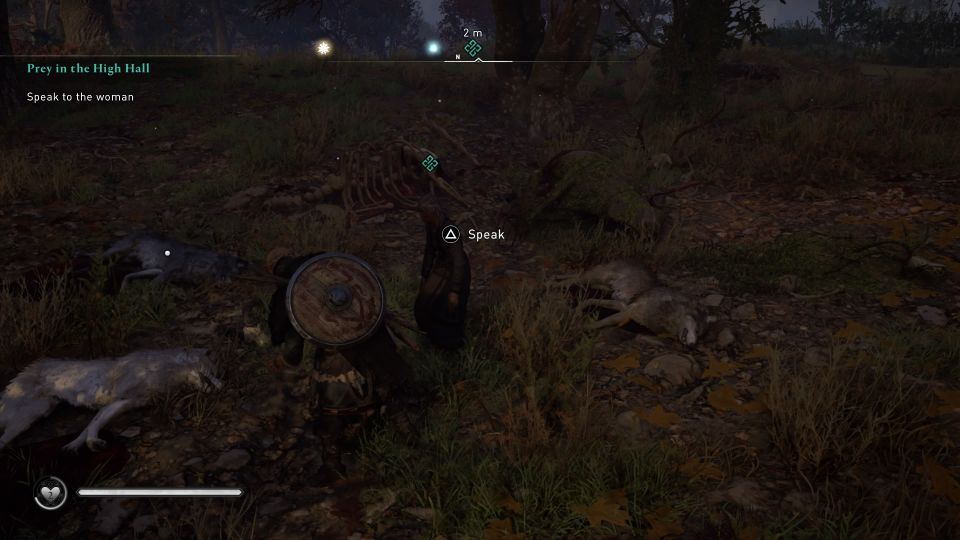 Head to Brisleah
Follow Wulfhilda to Brisleah, the base where Hrothgar and his Danish clan took over.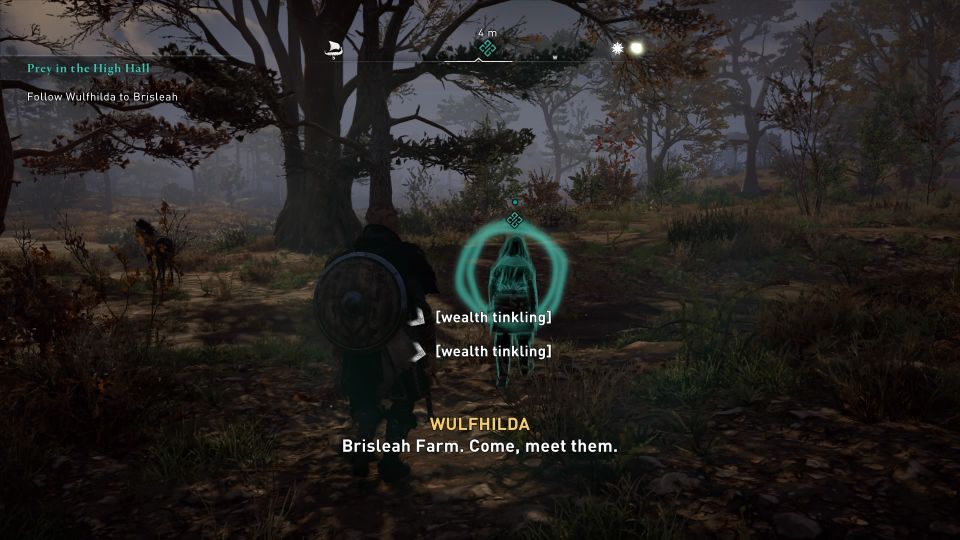 As you reach the area, you'll notice that the clan is all dead.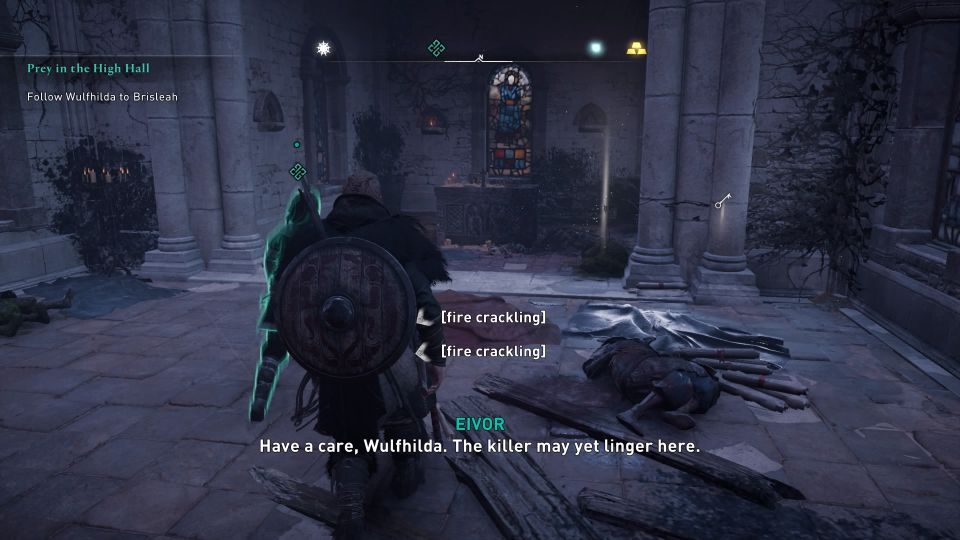 Explore the area
If you look up, you'll see a ladder that is stuck. Use Odin's sight and shoot at the glowing part to drop the ladder.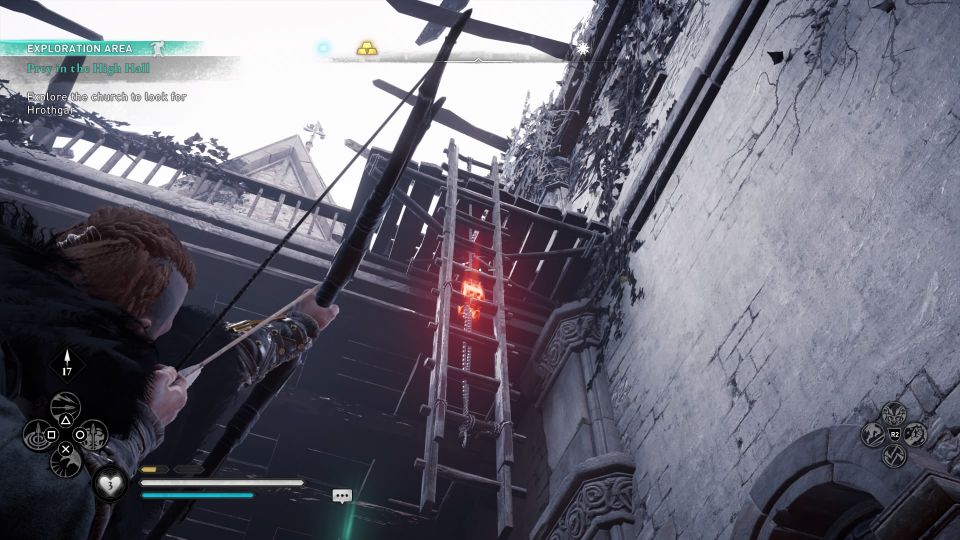 Climb up the ladder and you'll find Hrothgar who is wounded. He'll tell you a Jotun killed his men.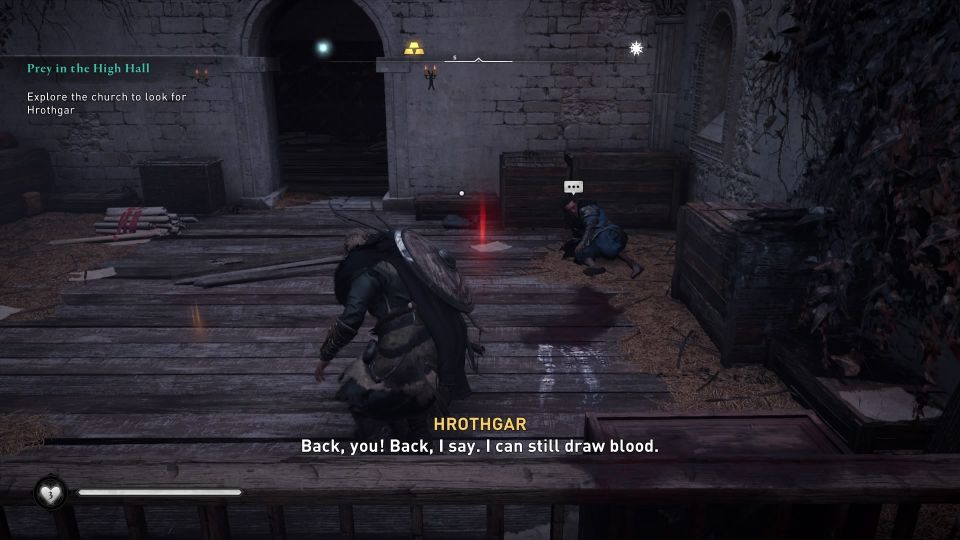 Keep watch
When you're ready to fight, interact with the floor to keep watch.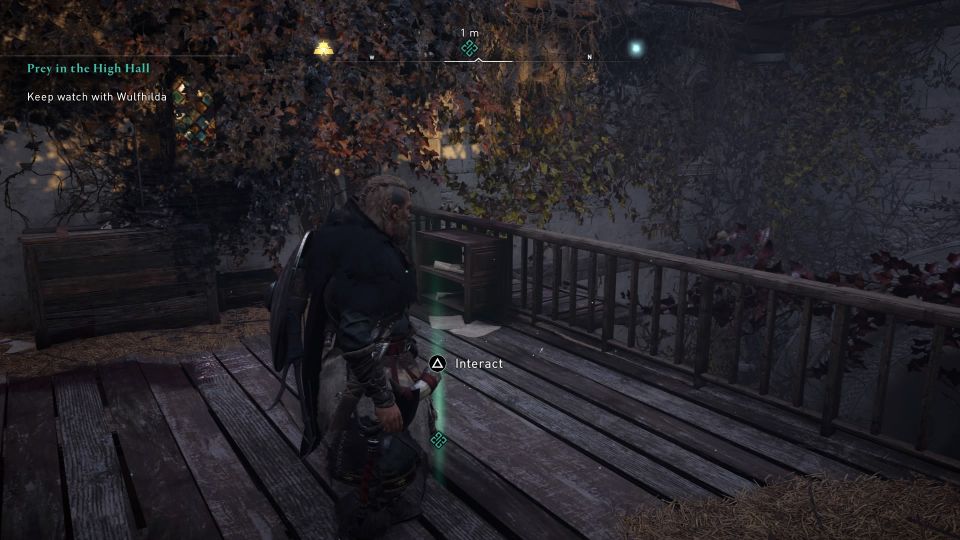 Defeat Grendel
Grendel will show up below. He is actually a young overgrown boy who is much bigger than the others.
You'll need to defeat Grendel here. You can stealth attack him from the top.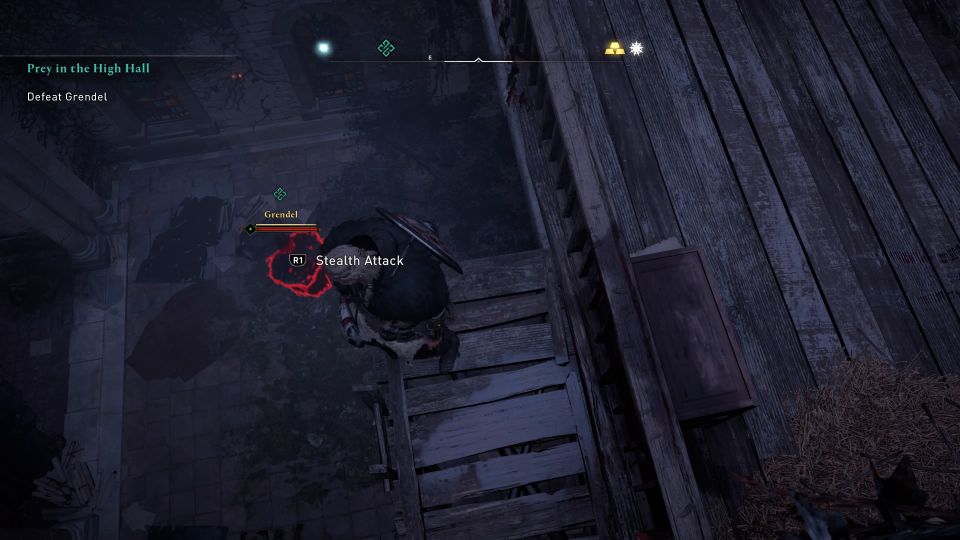 The quest ends after defeating Grendel.
---
Related posts:
AC Valhalla: A Fiend Out Of Hell Quest Walkthrough
Assassin's Creed Valhalla: A Wise Friend Walkthrough