Eorthburg Hlaw is a standing stones mystery in Snotinghamscire of Assassin's Creed Valhalla.
The only objective is to form the symbol when viewed from a particular spot.
Here's a guide on Eorthburg Hlaw standing stones in AC Valhalla.
To begin the challenge, get to the location shown below, marked by the map marker.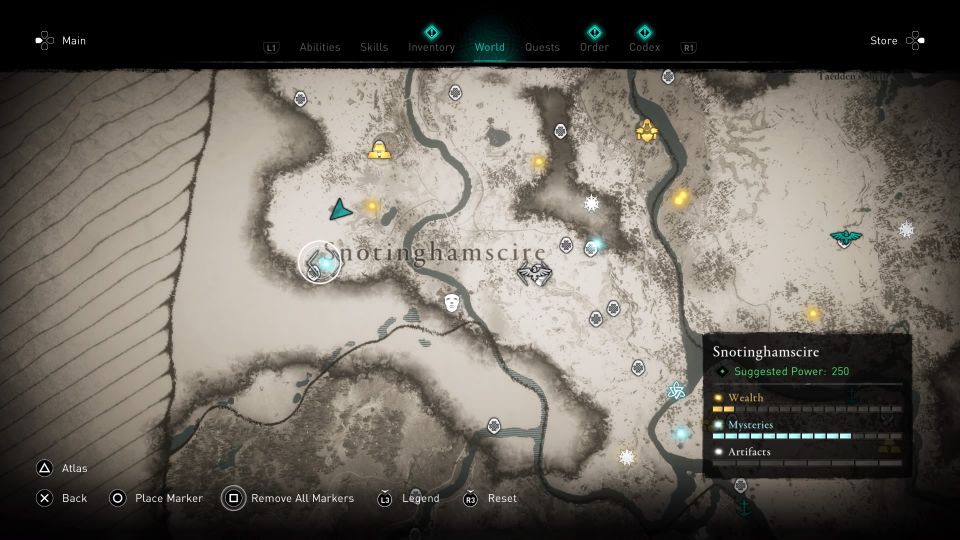 Read the note on the stone to learn what symbol you have to form.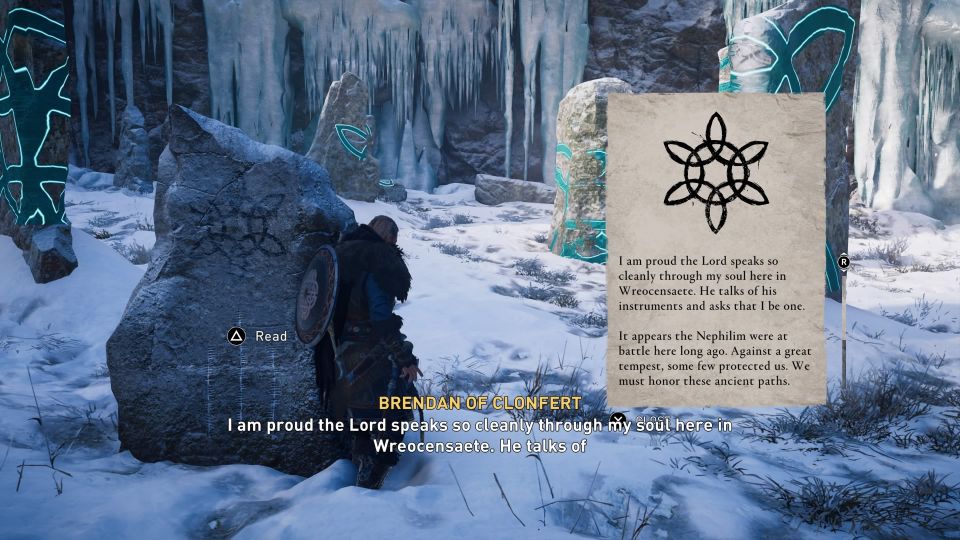 How to form the symbol
If you look around the area, you should see at least two different spots with an ice wall.
Destroy the ice wall in the middle and a small cave is revealed.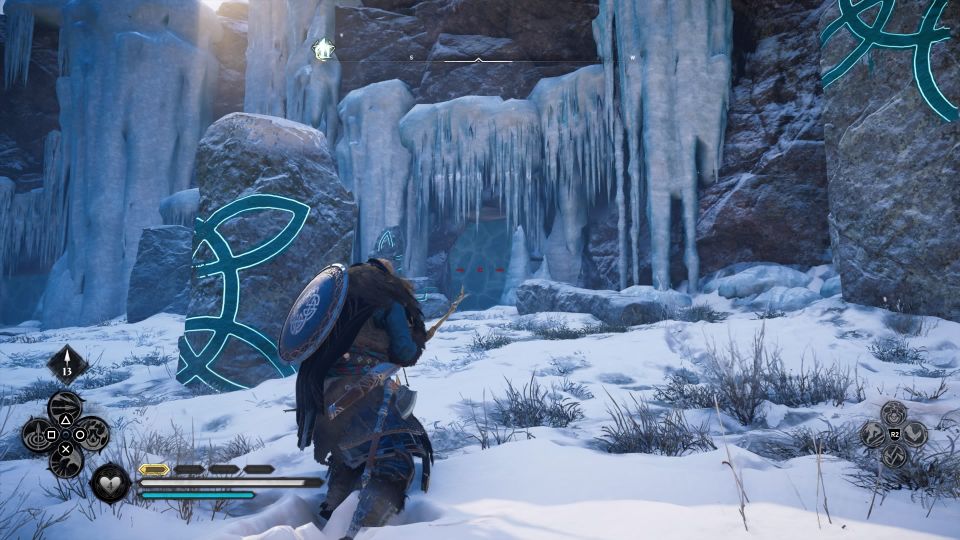 Enter the small cave and you will be able to see the symbol from inside the cave (image below).
The Eorthburg Hlaw standing stones ends here.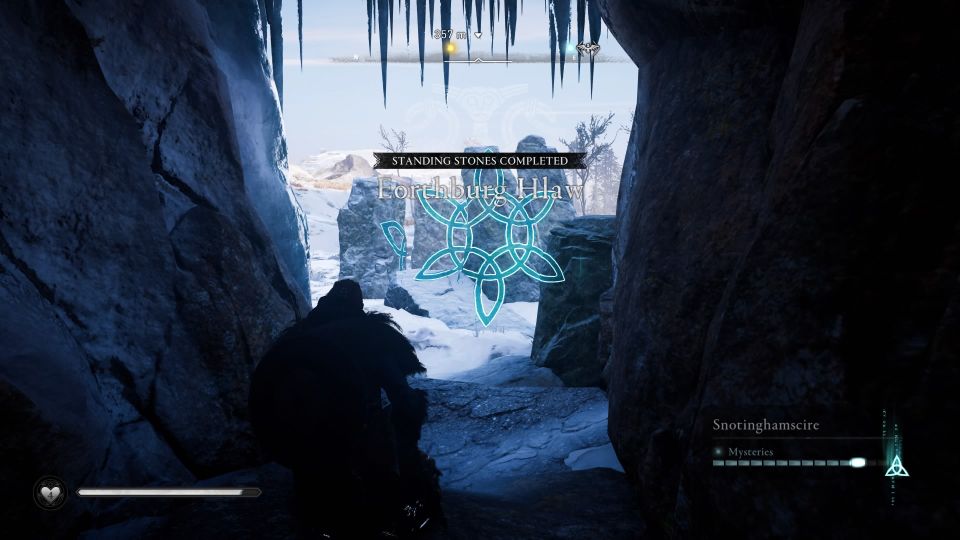 ---
Related posts:
AC Valhalla: Fly Agaric (Snotinghamscire) Guide
Assassin's Creed Valhalla: Aescforda Stones Guide
Assassin's Creed Valhalla: Stoneman (World Event Walkthrough)