Cow Catcher is a time limited quest during Yuletide in Assassin's Creed Valhalla.
Your task is to help slaughter the four cows that ran away from the settlement.
Here's a walkthrough of Cow Catcher in AC Valhalla.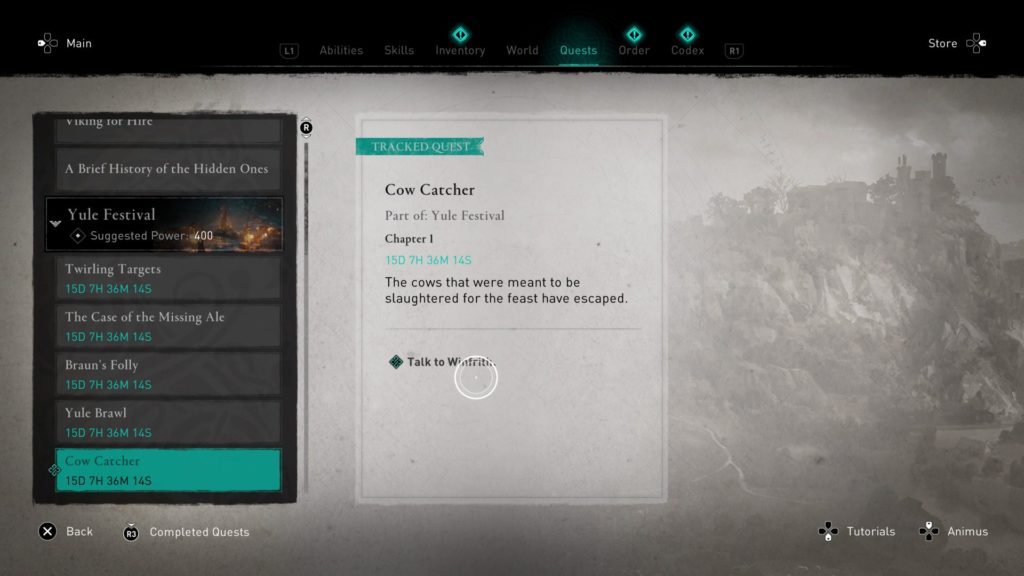 To begin the quest, talk to Winfrith after you've built the cattle farm.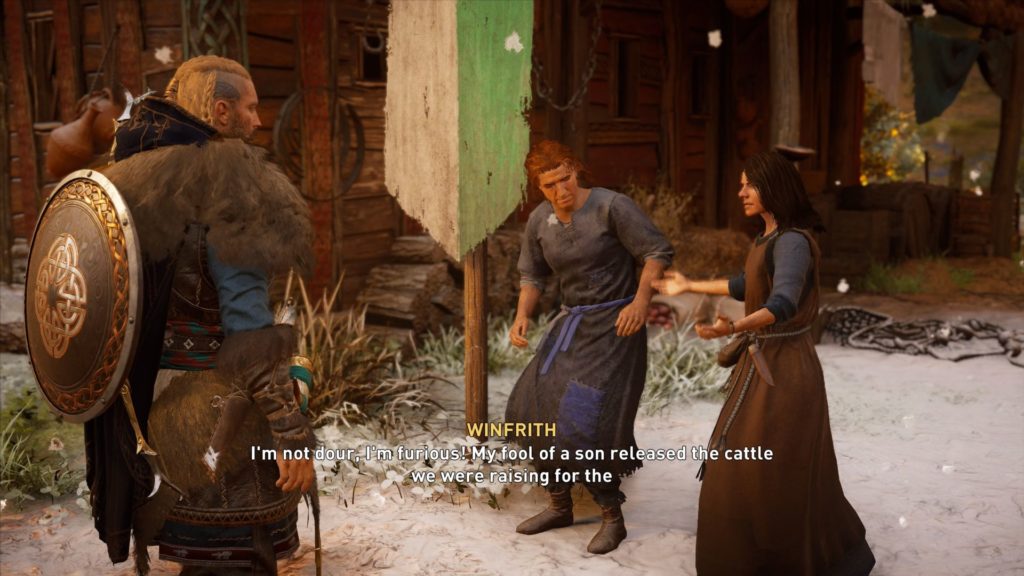 Reach the shore
Bertham will follow you. Head south of Ravensthorpe and cross the river. You can use the boat or you can easily swim there.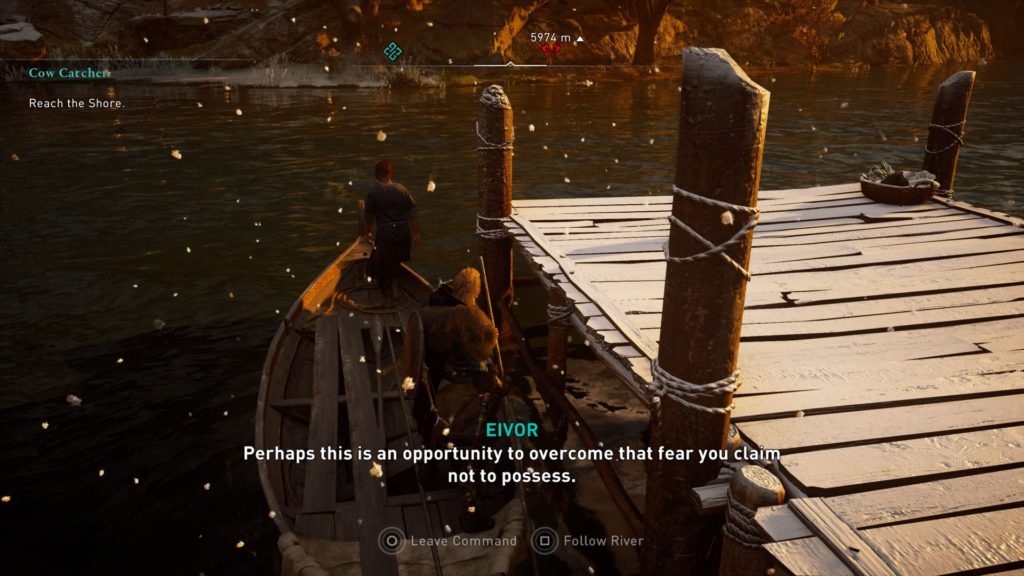 Hunt the missing cattle
As you reach the other side, you will see the location of three cows marked on the map.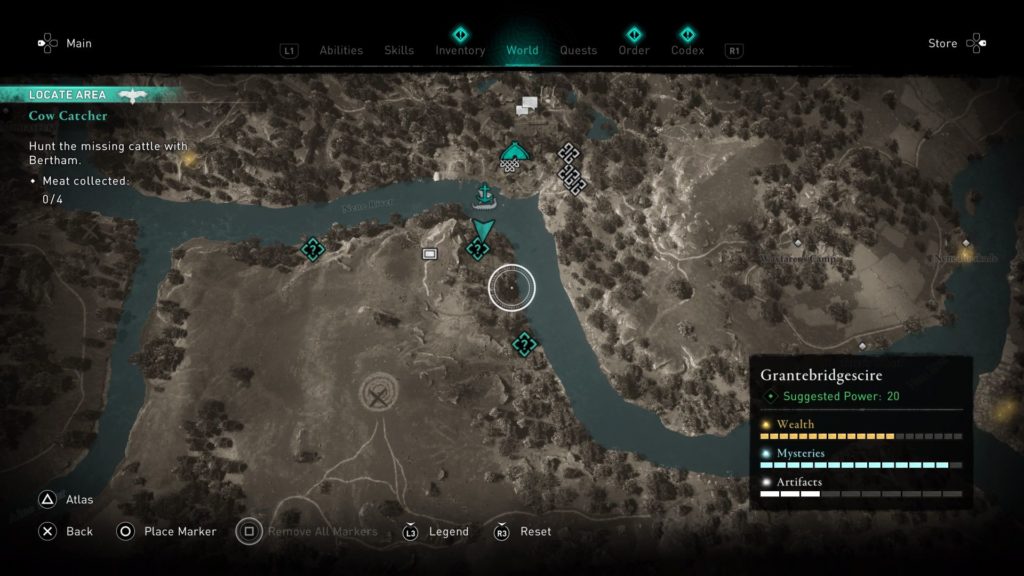 The one in the middle is on the hill.
The two other cows on the left and right are near the river.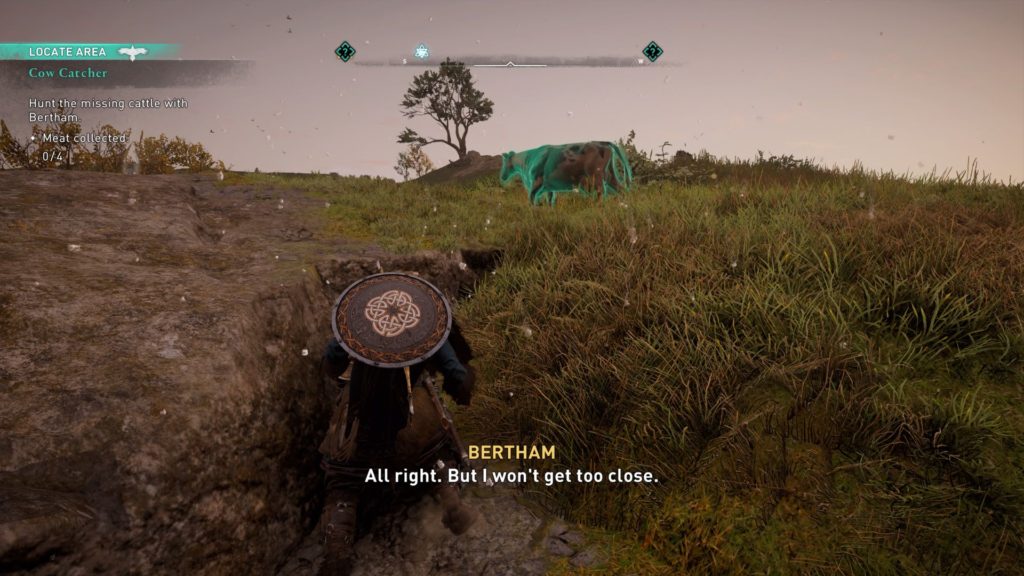 After hunting three of the cows, the final location will be given to you, as shown in the map below.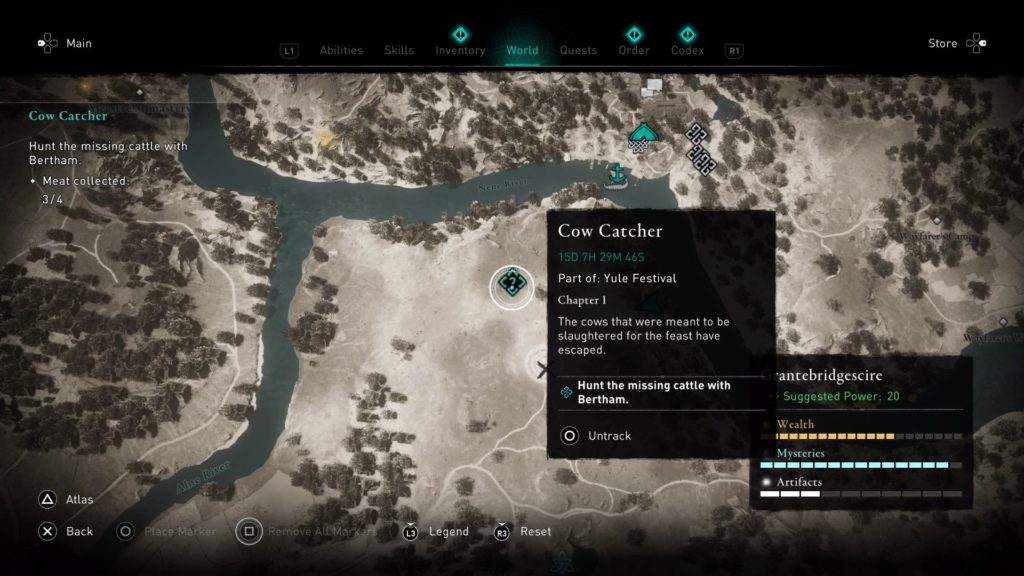 You will find the cow near the top of the hill.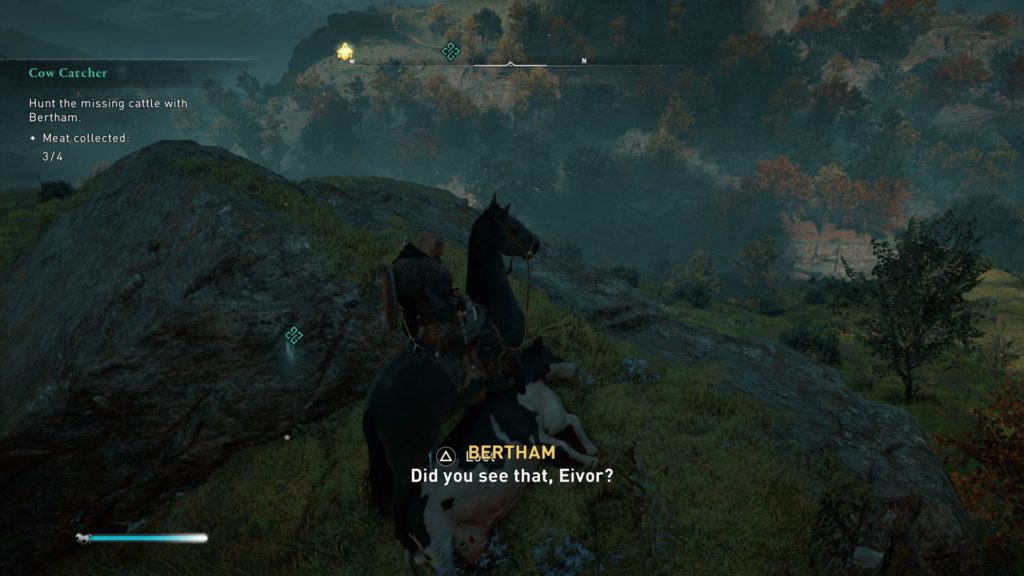 Escort Bertham back to Winfrith
After getting the meat from all cows, return to Ravensthorpe and talk to Winfrith.
The quest ends here.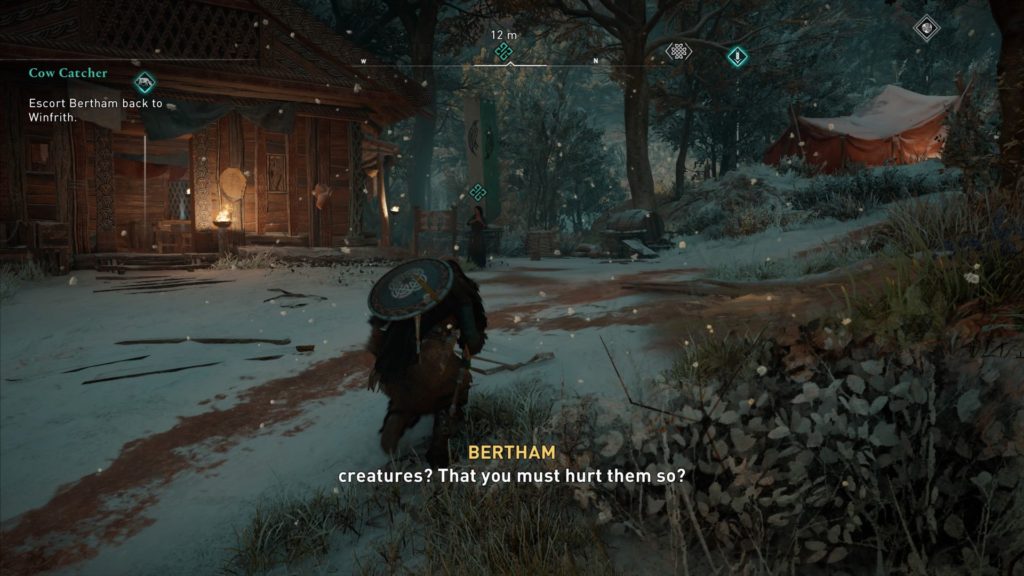 ---
Related posts:
AC Valhalla: How To Build The Cattle Farm
Assassin's Creed Valhalla: The Case Of The Missing Ale Walkthrough
Assassin's Creed Valhalla: Yule Brawl Quest Walkthrough